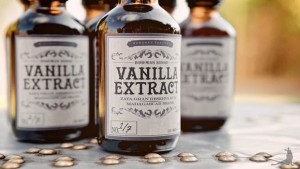 Vanilla is, supposedly, a great way to fight cold sores. Not only does it taste and smell good, but the alcoholic property is said to be good at fighting off the virus. So, soak a cotton swab in vanilla and hold it on the cold sore for a few minutes. Do this about four times a day.
A great way to reduce irritation and redness of cold sores is by using eye drops that reduce redness. This, obviously, soothes the cold sore, which can help it heal faster and better.
One of the first things you'll want to do when you feel a cold sore coming on is throw away your toothbrush! You don't want any of the virus from your cold sore sitting around, and your toothbrush is a great place it likes to live. Once the cold sore heals up, replace your toothbrush again, just to be safe.