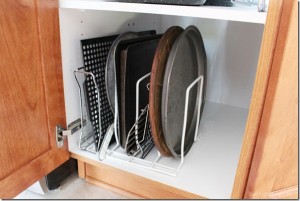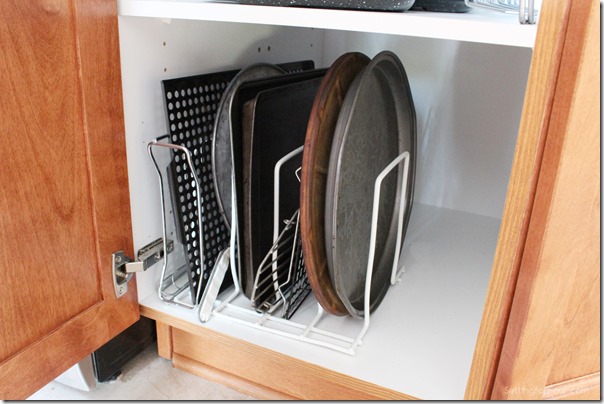 Don't just let your pans be a kitchen-cooking nightmare! Instead, organize them using a magazine rack put on its side. The pans should fit in the slots perfectly and allow you to use your vertical space without heaping everything on top of one another.
If you travel a lot, then follow this tip! When packing, don't just fold your clothes and put them in the suitcase. This takes up space and also makes your clothes get wrinkly. Instead, roll them up! It's way more space-conscious and also keeps your clothes fresher longer.
My wife loves hanging up wreaths in our home, but sometimes it's hard when you can't put a nail in the door. A great solution is to put an upside command hook on the back of the door and then wrap a piece of ribbon around that and hang it over the front side of the door for an attractive wreath holder!
If you always seem to be losing your bobby pins, then here's a great storage advice. Simply repurpose an old tic tac holder! The bobby pins slide right in and you can shake one out every time you need it!