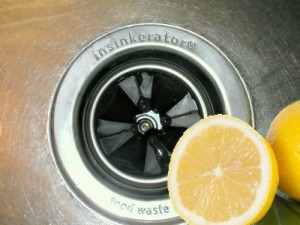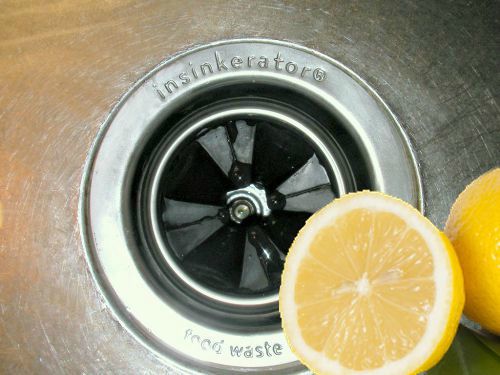 There's no need to try and take apart your whole garbage disposal every time you want to spring clean. Instead, just add some lemon peels, salt, and ice cubes down the drain, run the disposal, and you're good! The lemon freshens while the salt and ice scrub away at any stuck-on residue.
2. Speaking of lemons, cut one in half and use it to clean stainless steel appliances. Just rub the exposed part of the fruit until water stains and other marks go away. It's a lot faster than breaking out cleaner and a rag, plus it leaves a great fruity smell behind!
3. Another great tip to spring cleaning faster is setting a timer for yourself. One, this helps you make sure that the 10-minute chore doesn't turn into an all-day feat. Secondly, it will motivate to clean faster because who wants to leave a floor half mopped? Pretty genius, right?
4. Cut down on future cleaning projects by applying a thin layer of car wax onto your stovetop once you've cleaned it. Buff it off with a clean towel and you're done! This makes the glass stovetop look shiny and new while also prevent future spills from sticking to it as easily.
5. Cut the cleaning time of your microwave in half by using this great trick! Fill a bowl with water and vinegar, stick it in the microwave, and then run it for a few minutes. When done, take the bowl out and you should be able to easily wipe away any stains that were hardened on before.