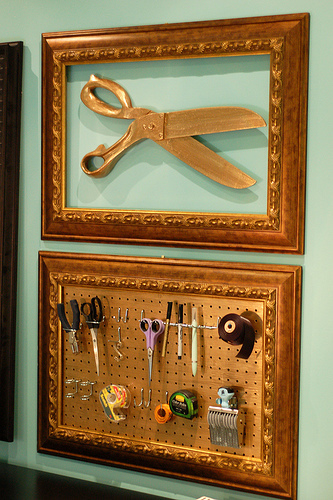 To make your organization look stylish, put a pegboard inside of a picture frame. The picture frame adds color and style to your office, and the pegboard gives you a whole new spot where to can store any of your office supplies.
If you have a lot of cords and wires hanging around on your desk, then use binder clips to keep them organized. This prevents them from falling in cracks, and can also help you keep track of which one is which.
Build or buy a wooden keyboard shelf. It slides over the top of your keyboard so that, when you're not using your computer, the space is still being utilized. Pretty sweet!