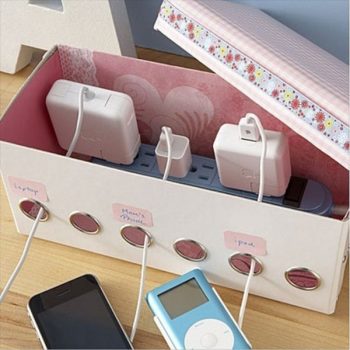 Some people just really detest seeing power strips and all the cords that come with it. If that's you, then build this great charger box! It's a cute way to discretely hide all of your chargers while still being able to use them!
I think this idea is so great (although you'd probably do it more with kids or in REALLY tight spaces). It's a hidden desk! You can open and close it to be a desk or just a decoration when you don't need it!
Mason jars can pretty much be used in a dozen different ways to organize your office. You can stack them on top of each other and store your supplies in them sideways, or simply use them as a classy pencil holder.