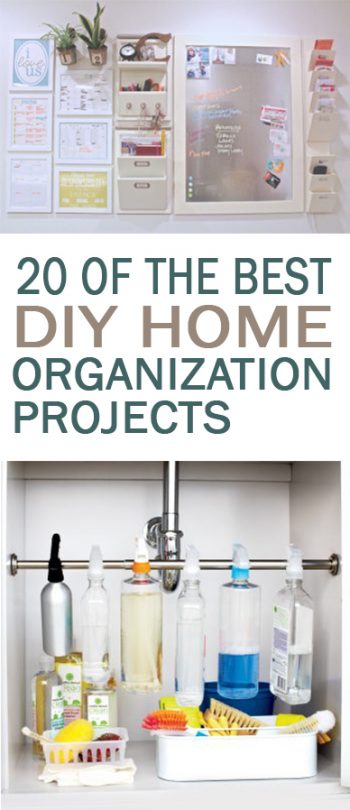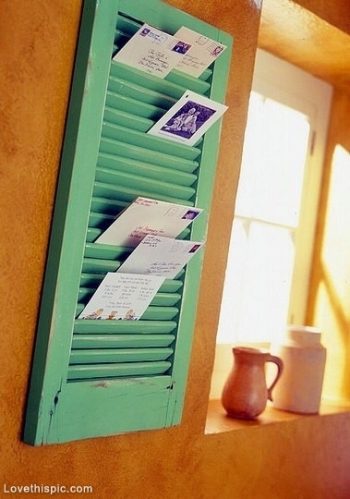 Did you know you can use an old shutter to store mail!  Just paint the shutter to match the colors of your room, and you're good to go!
There are tons of ways to make a desk organizer. You can make them out of mason jars, old cereal boxes, pretty much anything! Find a design and style you want, get the directions, and then make it!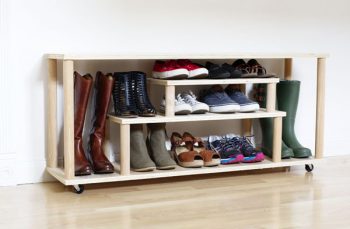 Stop all the shoes from piling up all around the house. Instead, build a shoe organizer to keep them all neat and in order.
Make a chalkboard that you can use in any room of the house: kitchen, bathroom, bedroom, anywhere. The upside of making your own is that it can be any size, shape, and even color!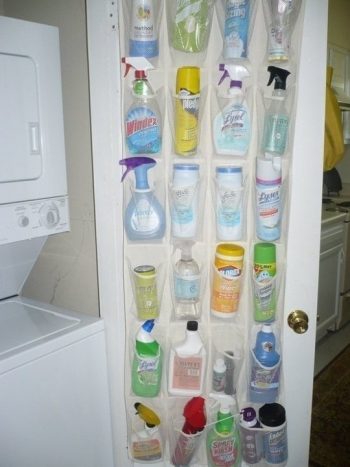 Get one of these shoe organizers and, use it to organize your cleaning supplies. You can stick each cleaning product in one of the shoe holders and then throw the whole thing on the back of your closet door.
Make your own storage bins for your closets, dresser, or pantry. It's simple: you just need to get sturdy boxes and then decorate them to look like fashionable storage bins. So easy and so fun!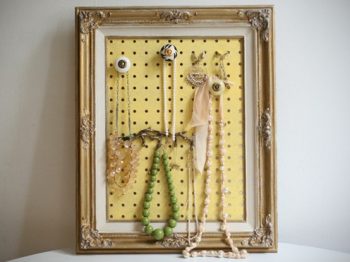 Make your very own jewelry holder so nothing gets tangled together ever again. You can make it out of a picture frame, pegboard, or anything else you want. The options are endless.
Speaking of pegboard, you can use it to store your crafts and tools. Simply attach it to the wall, and make the space necessary to store any and all the items that you use.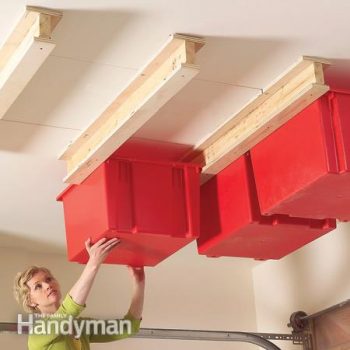 Utilize empty storage space by converting your ceiling! You'll need high ceilings for this, so if you have them, then you can double (even triple) the amount of organizational storage space you have at home.
Make a unique pot rack that you can use in your kitchen. Of course, you'll need to make sure you won't hit your head on it, so make sure it fits above the island or table.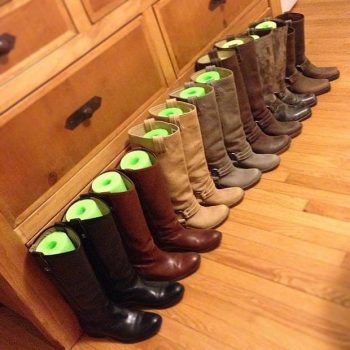 Instead of buying expensive boot jacks, just make your own! Take pool noodles, cut them down to the size you need, and then decorate them. Now all you have to do is stick them in the boots to keep them upright!
Make this gorgeous bracelet and ponytail holder that you can put anywhere. It's so good looking that you could even just use it as decoration if you wanted to!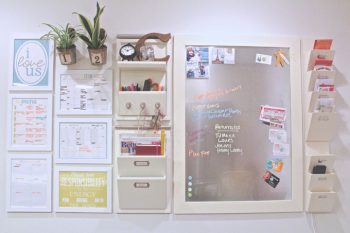 Create your very own command center that can host any number of organization tools: calendar, file organizer, note board, etc. Customize it to fit your needs.
Use a magnetic rack to store all your hygiene tools like tweezers, nail clippers, etc. You can put this on the bathroom wall or on the inside of a cupboard door.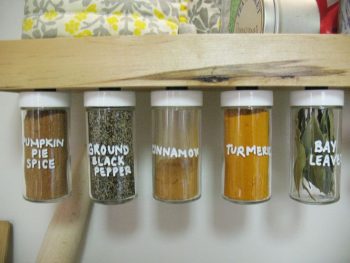 You can also use magnets to store spices and/or tools. Simply attach the magnet strips to the lid of a container and then store them on the magnet strip in the kitchen or garage.
Get clear bins that you can use to store food and organize your fridge. Put same food groups in each bin and label them so that everyone knows where everything goes.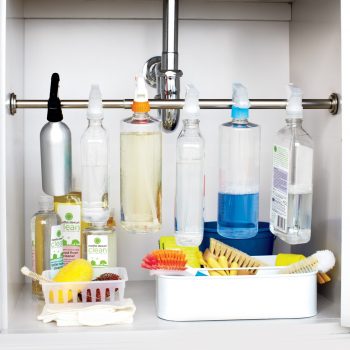 Take a tension rod and put it under the sink. That way, you can store all your spray bottles, gloves, and other items on it while leaving space below. This essentially doubles your storage space!
Get your shoes organized by using crown molding. Attach the crown molding to the wall of your closet and you'll be able to hand the high heel shoes from them.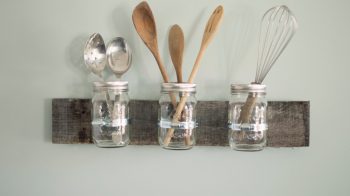 Attach a few mason jars to a board and you've got a great organizational storage device! You can use this in the bathroom (to store things like Q-tips, hair bands, etc.) or even in the kitchen (for utensils).
Cut a piece of PVC pipe and attach it to the inside of a drawer in your bathroom. You can now use it as a holster to store your straightener, curling iron, and other similar items.