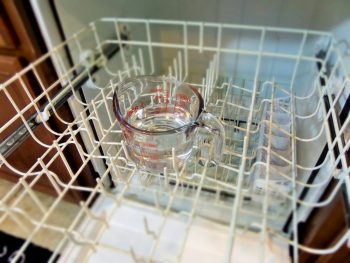 To make sure your dishwasher is as effective as possible, run an empty load with just a bowl of vinegar on the top. This will help clean away any gunk or grime that may have built up overtime in the dishwasher.
You can also add some lemon Kool-Aid to the soap dispenser to add an extra level of cleaning to the dishwasher. This helps break down build-up and stains in the dishwasher.
Another easy way to cut down on dishes is by having fewer dishes as home. Have just enough for you, your family, and the normal number of guests you have over. If you don't have fifty different bowls, than you won't have fifty bowls to clean!
It may not be the most appealing, but don't be afraid to eat on disposable plates if you need to! It's okay to easy disposable utensils, plates, bowls, etc. Just make sure you dispose of them in the best way.
When following a recipe, pay attention to the quantity and size of bowls it requires. You may be able to use the same bowl for different things, or use a smaller bowl when you thought you'd need a bigger one. This saves time and space when cleaning dishes.