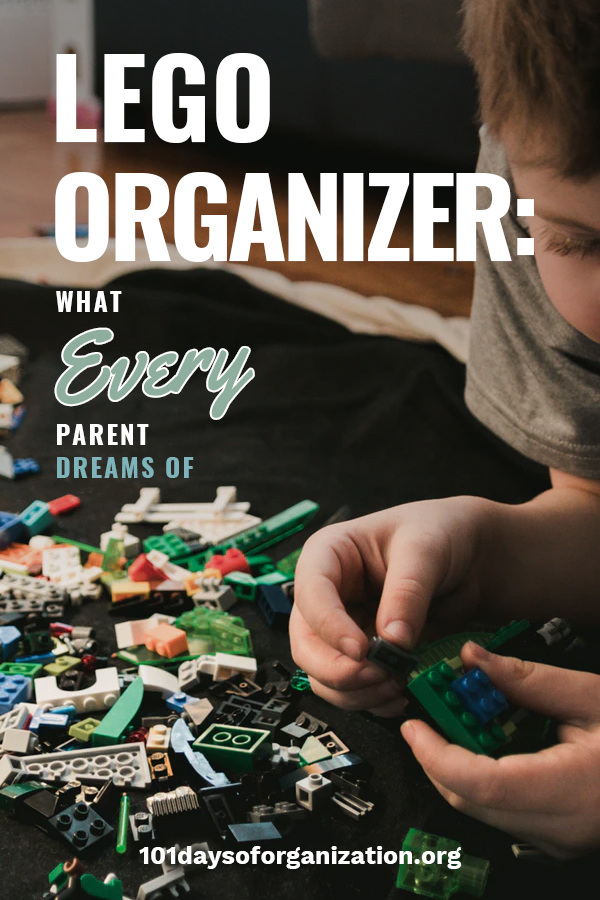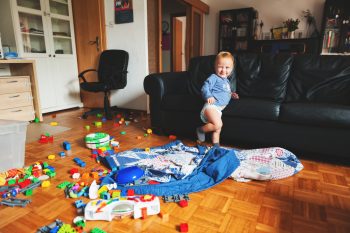 How many times have you walked into your living room or family room to see a sight like this? The baby is pretty cute….but the Lego mess? Not so much. If there were a way to organize the Legos and cut down on messes like this, it'd be fantastic. Well, good news! There is a way. Check out the Lego organizer ideas I found. They are seriously what every parent dreams of!
This magical Lego organizer not only looks like a stack of Lego bricks and it sorts them for you! Drop the Legos in the top, and the smallest pieces will automatically find their way to the bottom level, while the biggest pieces are going to stay in the top. Everything will find its way to the right level. This means that your littlest Lego lovers don't have to be able to discern where to put the individual pieces. All they need to do is drop them in, and it will do all the organizing and sorting for them. This lovely organizer will hold up to 1800 Legos. Now isn't that genius? Find the BOX4BLOX at Amazon!
The Lego organizer and floor mat is also pretty genius. It opens up for the kids to have hours of fun playing with all their Legos. When they're done, make sure all the pieces are on the mat, and then cinch it up. It securely holds all the Lego blocks until the next time. If they want to take it to a friend's house to play, the cinched-up organizer works just like a handy shoulder bag.
Matty's Toy Stop holds over 2,000 Legos, but also lets your kids use it as a building base. Wouldn't this be the perfect Lego organizer for a road trip? Get it at Amazon for under $30.
For older kids with an extensive Lego collection, this colorful 6-case activity chest is perfect. The kids have the freedom to organize their collection how they want. They can also grab a case or two when they want to play with their Legos on the go. For some kids, having their own organizer like this is just the incentive they need to keep their Lego collection cleaned up.
Now you're on your way to never stepping on a stray Lego in the dark again!