Don't leave home canned goods alone.
Home canned goods need to be rotated on a regular basis. They should also be labeled so you can remember exactly when you bottled them. It's best to use home canned items within 12-18 months.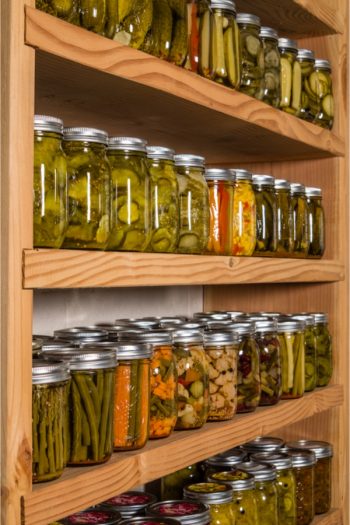 Don't store dry goods in the original package.
Those cardboard boxes are good for production needs, but not so great for food storage needs. Transfer pasta, flour, sugar and other dry goods into more sturdy storage containers to protect them from pests.