Keeping a clean home is important all year round, and especially so when cold and flu season hits. Here are 12 items you need in your cleaning caddy to help you keep your home clean. When your home is clean, life is just a little easier to deal with!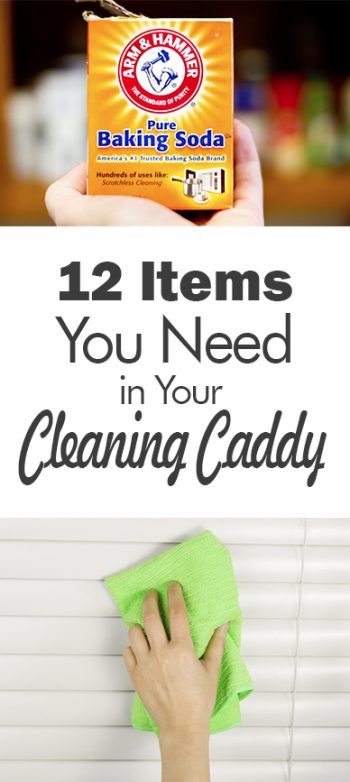 1. There are a couple of natural items from your pantry that you should buy more of simply for your cleaning caddy needs. Baking soda is the first one of these items. Not only is a great abrasive cleanser, it also gets rid of odors. You can use it alone or add it to any other cleanser to boost its cleaning power. Check out this post on some great uses for baking soda in your home.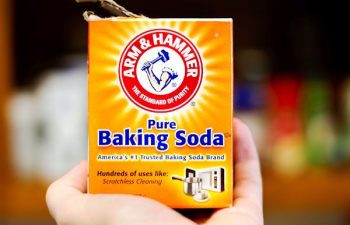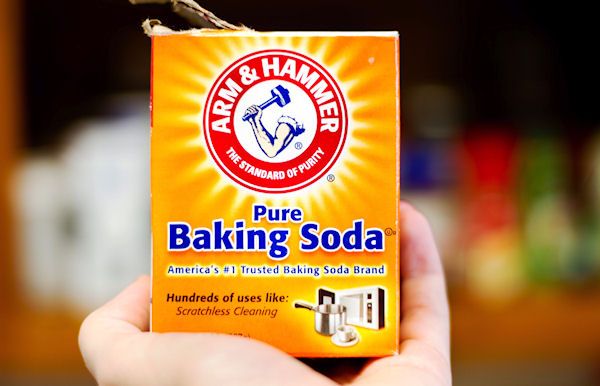 2. Another pantry item you need in your cleaning caddy is good old plain white vinegar. By itself, it will remove hard water deposits from sinks, tubs and faucets. Combined with baking soda, it will clean and deodorize sluggish, stinky drains. Vinegar is also a mild disinfectant and degreaser. Check out some other uses for vinegar here.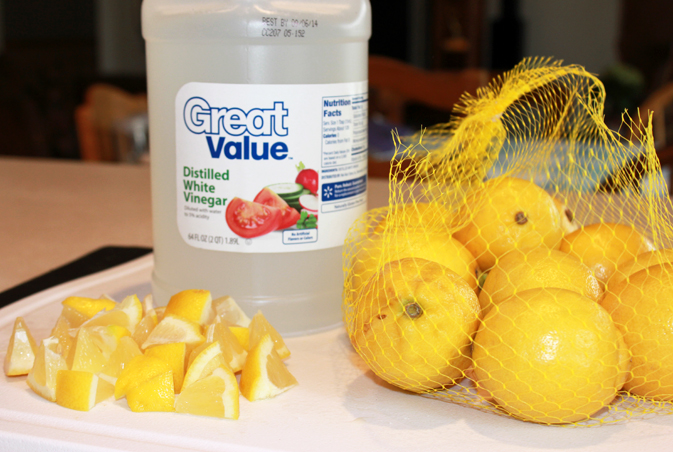 3. Dish soap is PH balanced, so you definitely want to stock your cleaning caddy with it. Use it to make a bucket of warm, soapy water for jobs like washing walls and baseboards, because it won't harm the paint.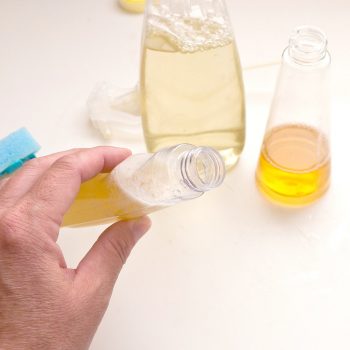 4. Glass cleaner is great for cleaning more than just glass. It will shine your stone counters and cut through the gunky build up of hairspray on bathroom surfaces. If you like to make your own cleaners, here is a recipe for a homemade glass cleaner that only requires three simple ingredients.
5. A microfiber cloth or two is a must. They dust and polish surfaces extremely well. Be careful not to use them to clean greasy spots, because grease will not wash out of them. Use them to pick up dust on furniture and window blinds, and polish stainless steel appliances.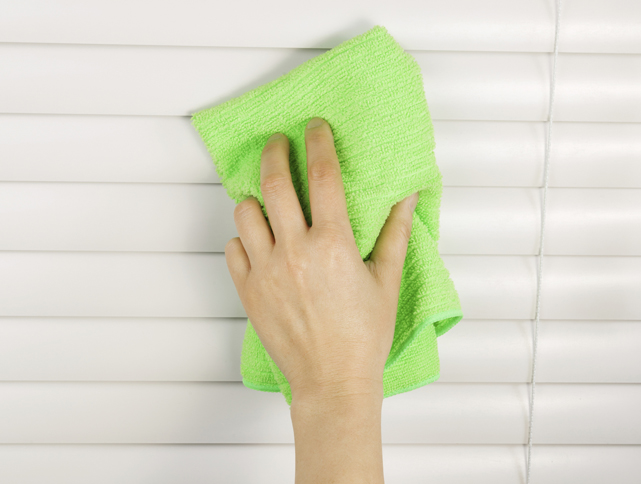 6. An old toothbrush is extra handy for getting into small spaces and spot cleaning tiny areas, such as grout lines. You will find a ton of uses for these, so keep a few around once you are done using them in your mouth. It's a really good idea to label these as cleaning brushes.
7. A roll of paper towels is a convenient addition to your cleaning caddy. They are great to use with the glass cleaner, but you can also use them to wipe up particularly gross or messy spots, and then just throw the mess away.
8. Spray bottles are necessary, especially if you like to mix up some of your own cleaning solutions, such as homemade glass cleaner. You can also keep water in a spray bottle for moistening grimy areas for easier cleaning.
9. Sponges for scrubbing sinks and other areas are a must, and it is handy to have some with a scrubber side plus a softer side to use on easily scratched surfaces. It's a great idea to keep separate sponges for the kitchen and bathrooms. Designate a color for each room to avoid mixing them up.
10. A scrub brush is the perfect cleaning tool for lots of hard to clean areas. Use them to spot clean your flooring!
11. A lot of people like the protection of rubber gloves, if you're one of those people try these antibacterial gloves that come in bright, fun colors. Might as well have a little fun where you can while you scrub the toilet!
12. Finally, for a wide variety of tough cleaning challenges, keep a stash of magic cleaning sponges in your caddy. They only require water to clean things such as pencil off walls, stains off grout, and scuff marks on walls and floors.