1. One of the best uses for vinegar at home is to clean and freshen a sluggish drain. All you need to do is pour 1/2 cup of baking soda in the drain, and then follow it right up with a cup of white vinegar. Cover the drain with a cloth while it bubbles away. After about 15 minutes, flush the drain with hot water. Repeat if necessary, because it won't harm your pipes!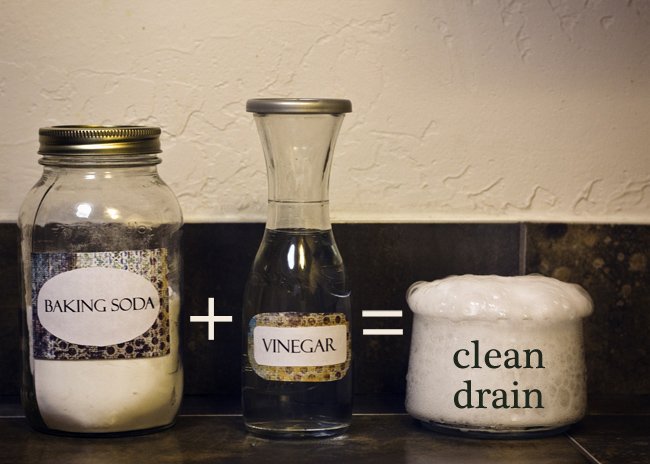 2. Use vinegar to help you get a better shower. Mineral deposits can clog up the little holes in your shower head, and the best way to get rid of those deposits is with vinegar. Just fill a plastic bag 1/3 to 1/2 full, and then put it over the shower head and use a wire tie to help hold it on. Let the shower head soak in the vinegar for an hour and then remove the bag.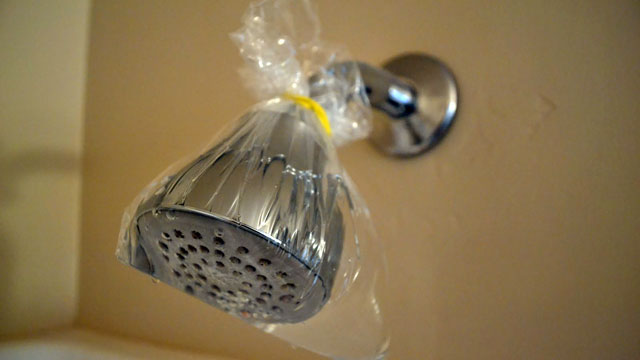 3. Use vinegar to help clean and deodorize a stinky microwave. Even if you burned last night's popcorn in there, vinegar will help get rid of that nasty smell. Just pour a cup of vinegar in a bowl and set it in the microwave. Run it for three minutes, and then let it sit for 30 minutes without opening the door. After the time is up, open the microwave and use paper towels to wipe up loosened grime. The microwave should smell much better.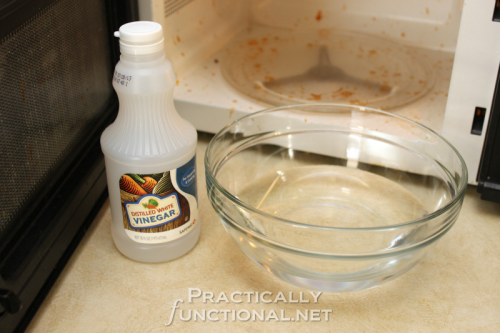 4. Make your own lemon-scented disinfectant. Put a couple of chopped, unpeeled lemons in white vinegar, and let this mixture sit in a tightly closed container for a week. When the week is up, remove the lemons and pour the now lemon-scented vinegar into a spray bottle. Use it to spray on kitchen countertops.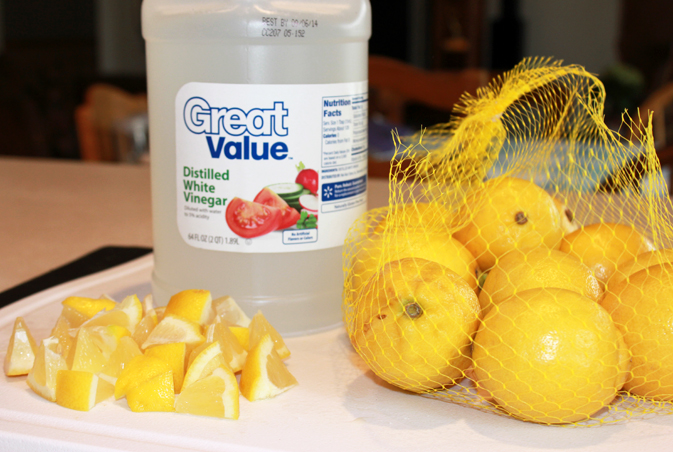 5. Vegan cupcakes rise higher with a teaspoon of vinegar added to the batter.
6. Use vinegar and a few other household ingredients to make your own disinfectant wipes.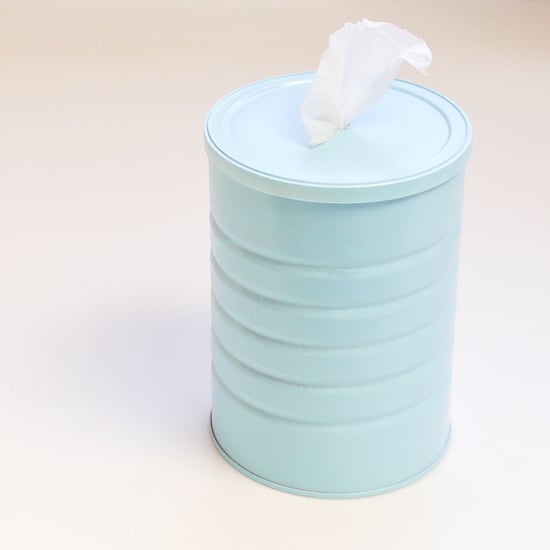 7. Did you know about half of coffee makers have yeast and/or mold growing in their reservoirs? Yuck! Well, use some vinegar to help clean that coffee maker so you can feel good about using it again. Here's how to do it.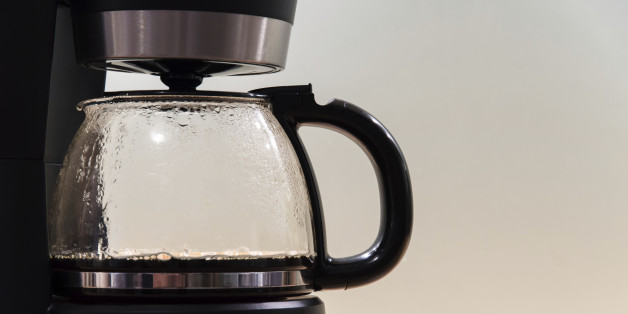 8. Remove smoke odor from clothes and fabrics by running them through your washer with 2 cups of vinegar. Afterwards, dry them outside in the sun.
9. Mix up some vinegar, water and baking soda in a spray bottle and use it to help clean and neutralize pet odors on carpeting.
10. Did you know vinegar actually makes a great fabric softener? Just add vinegar to the "softener" slot on your washing machine, and then add a drop of lavender essential oil. It really works, and your towels in particular will be much fluffier.
11. Got musty smelling towels, or did you accidentally leave the wash in the washing machine for a couple of days? Just run the washer again and add a cup of vinegar to the load. The musty smell will be gone.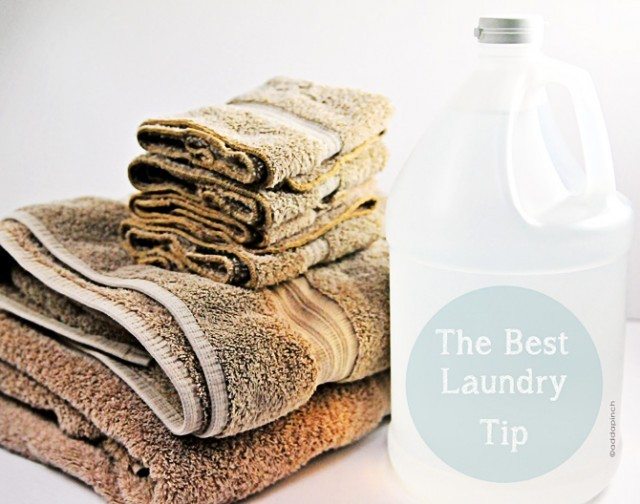 12. Get sparkling dishes without expensive rinse aids, because vinegar will do just as good a job, for pennies! Just pour white vinegar into the rinse aid dispenser and run the dishwasher as you normally would. Prepare to be amazed! You can also run a cup of vinegar through an empty dishwasher to clean it and remove hard water build up.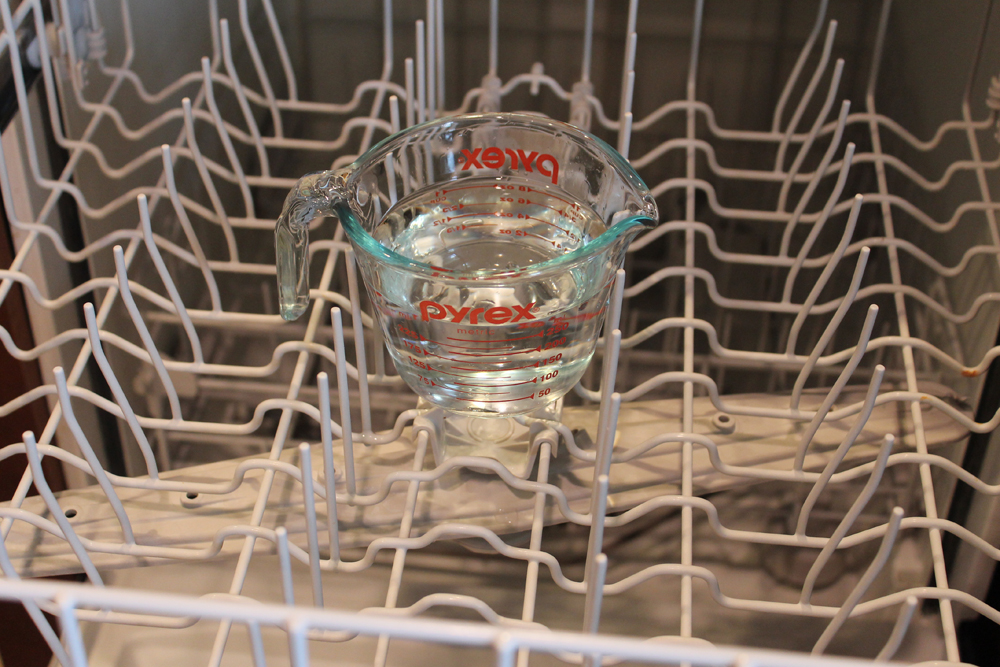 13. Freshen up wilted lettuce by soaking it in cold water with a little vinegar added. 10 minutes' soaking time is plenty. Vinegar and water is also a great way to clean berries and other fresh produce.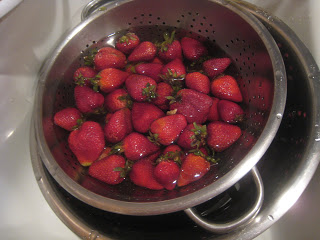 14. Don't buy harmful chemicals to kill ants in your home–first try to repel ants with a mixture of vinegar and water. Mix a 50% solution and use it to wipe down baseboards, windowsills, and other areas where you have seen ants coming in.
15. Vinegar is a natural weed and unwanted grass killer. Here's a recipe to help you control weeds with vinegar.
16. Make your own glass cleaner with vinegar. Just add 2 tablespoons of white vinegar to a gallon of water, and use newspaper to wipe instead of paper towels.
17. After chopping onions or garlic, rub some vinegar on your hands to get rid of the smell that is left behind.
18. Marinate fish in vinegar before cooking to have sweeter, more tender fish.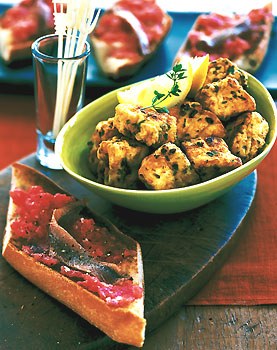 19. Use a sponge soaked in vinegar to rub down glass shower doors and remove soap scum and hard water stains.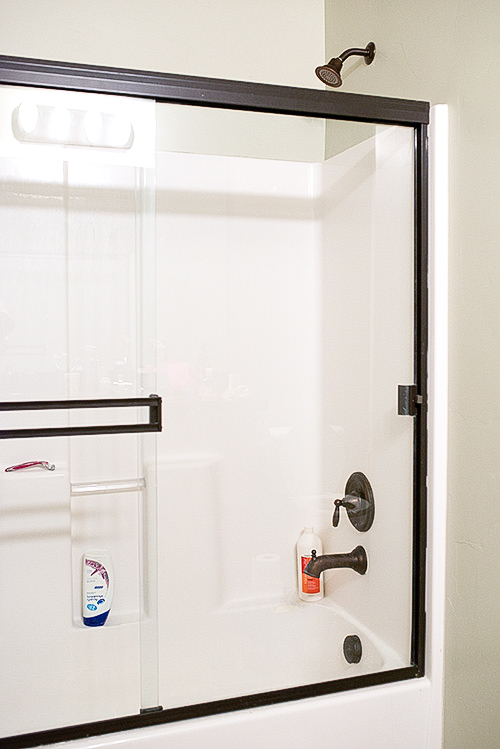 20. The next time you hard boil some eggs, add a couple tablespoons of vinegar to the water to help prevent the shells from cracking.