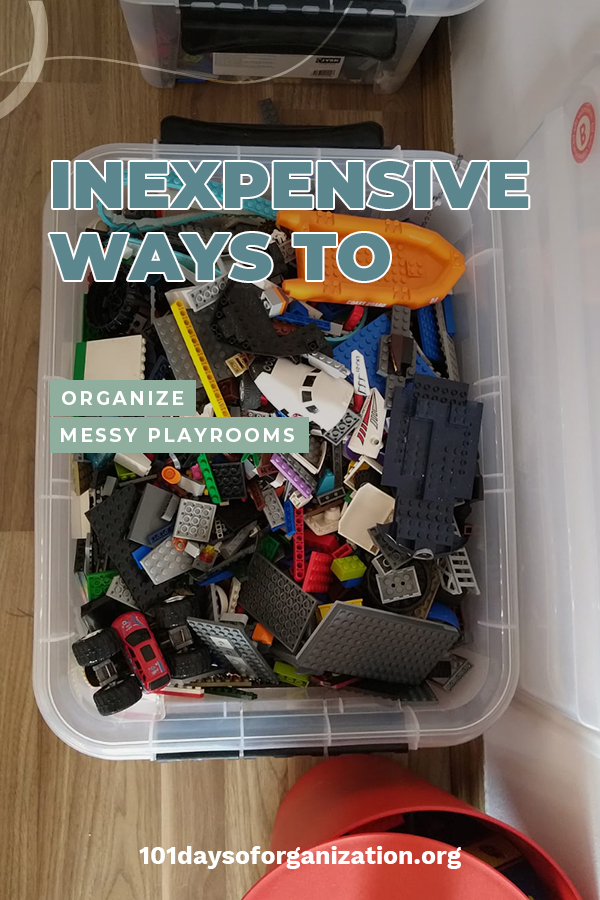 There are lots of inexpensive ways to organize messy playrooms, and even ways to repurpose other household items for effective playroom storage. These toy organizers will blow your mind! Here are just some of the ways you can inexpensively organize a messy playroom:
Repurpose clear kitchen canisters to hold little items such as mini Play-Doh tubes and the small tools your kids use to make their Play-Doh creations. They are also fantastic for small play cars, blocks, and plastic Army figures. Chalkboard labels let you re-label the canisters as the need arises.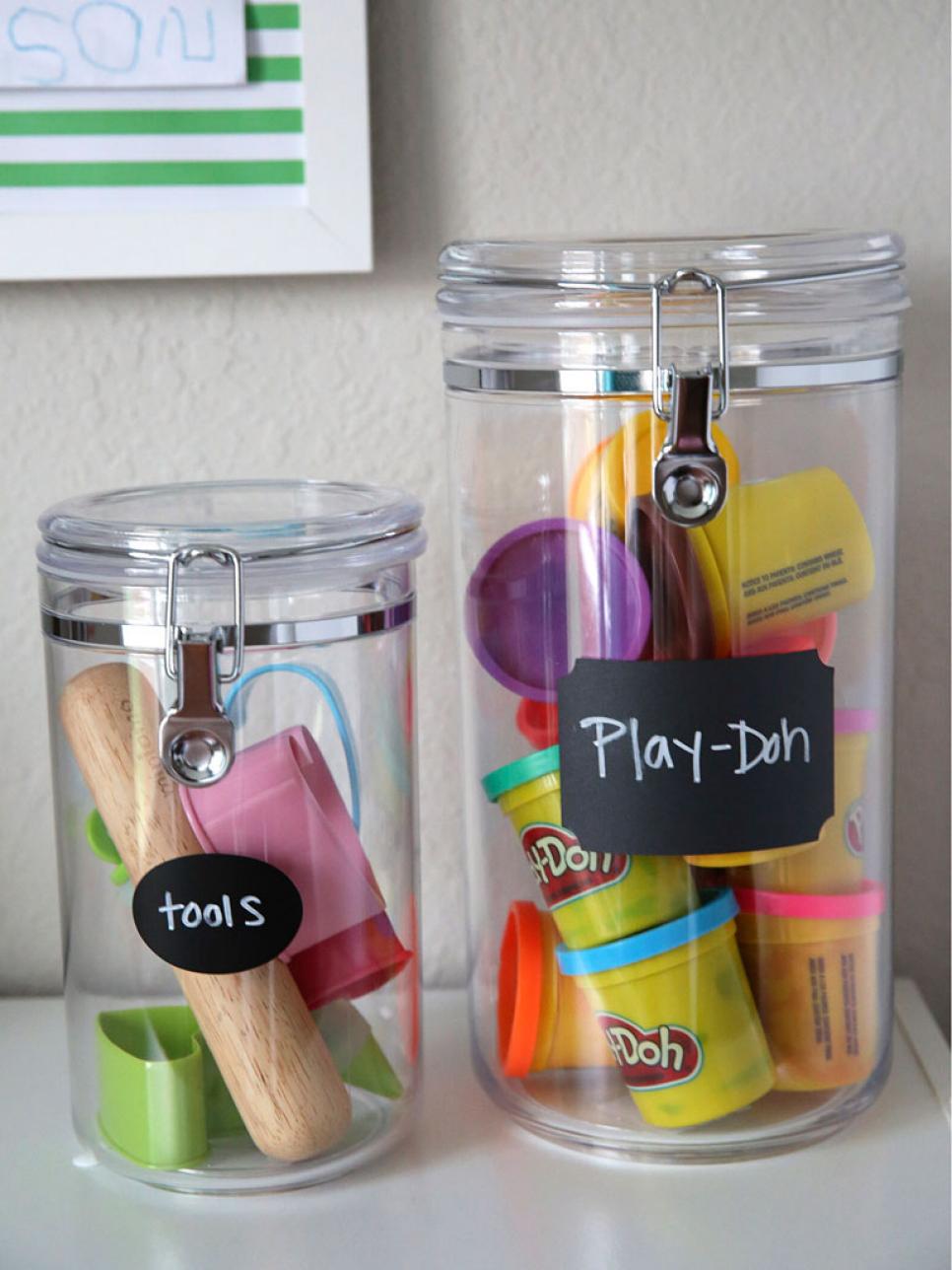 Would you believe that this clever ball storage is just an upside-down garden stool? Genius!
A colorful wire dishrack is the perfect spot to store the kids' books. They are easy for little eyes and hands to see and easily access.
Of course, cute baskets are always a great way to store almost anything, including kids' toys!  Stuffed animals manage to look organized and decorative inside this basket. Most households seem to have baskets going unused, and you can always find some inexpensively at your local thrift store.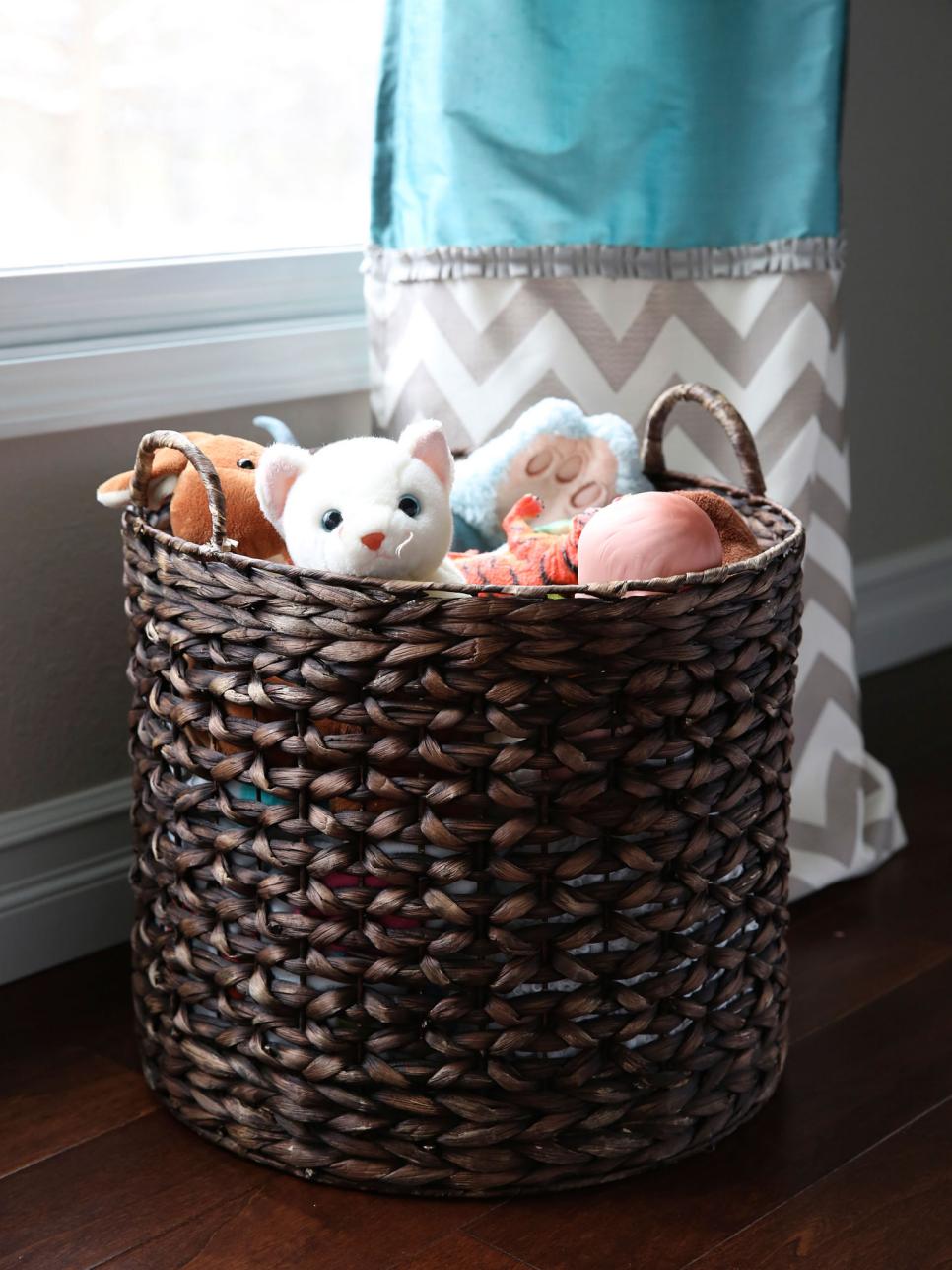 Get a few plastic buckets from the dollar store, drill holes in them, and then attach them to each other with dollar store zip ties. It makes for an awfully cute organization system!
A simple shoe organizer definitely organizes more than just shoes. Use it in the playroom to hold all those little toy figurines. With the clear plastic, your kids can still easily identify what they want at a glance.
How adorable are these cotton canvas storage bins? The best part is, this is an easy DIY project you can customize with stencils and paint colors of your choice.