If you're anything like me, then you've got a lot of plastic bags sitting in a collector, just waiting to be used. There are quite a few ways to reuse plastic grocery bags you get from the grocery store. And because they're free you also save money. Here are 12+ ways to reuse those plastic bags–including some fun and crafty ideas!
How to Reuse Plastic Grocery Bags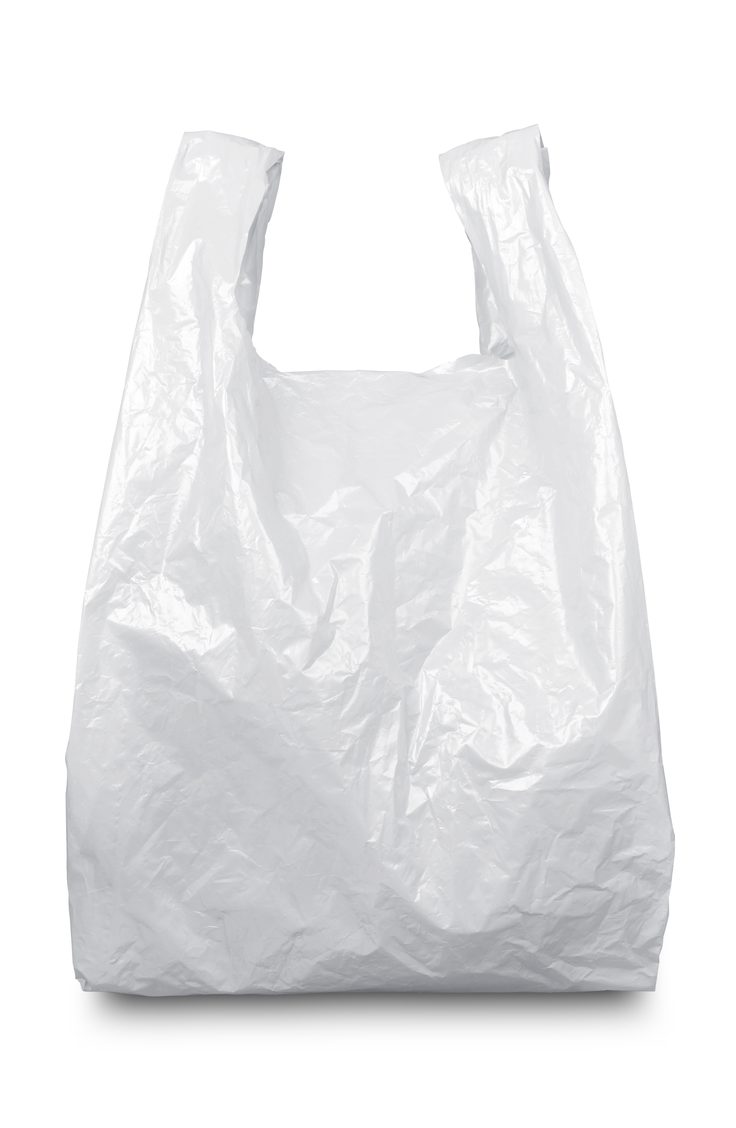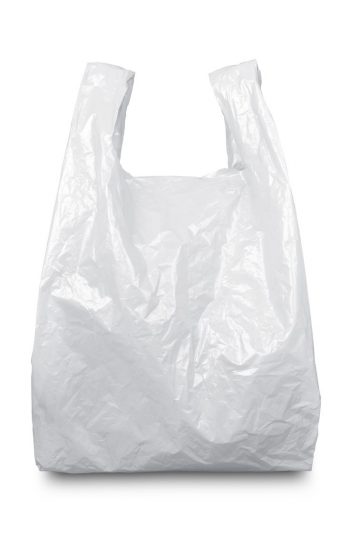 1. Plastic grocery bags are the perfect liner for bathroom wastebaskets. Let's face it, wastebaskets can get nasty inside, but if you use a plastic grocery bag all you have to do is lift the full one out by the handles and carry it out to the trash. Easy!
2. I've personally done this one, so I promise it works great! When doing a paint project in your house and you need a break, just wrap the wet roller or brush inside a plastic grocery bag. The roller stays fresh and wet until you decide to get back at it.
3. Use crumpled plastic grocery bags when packing items to ship instead of foam peanuts or plastic air bags.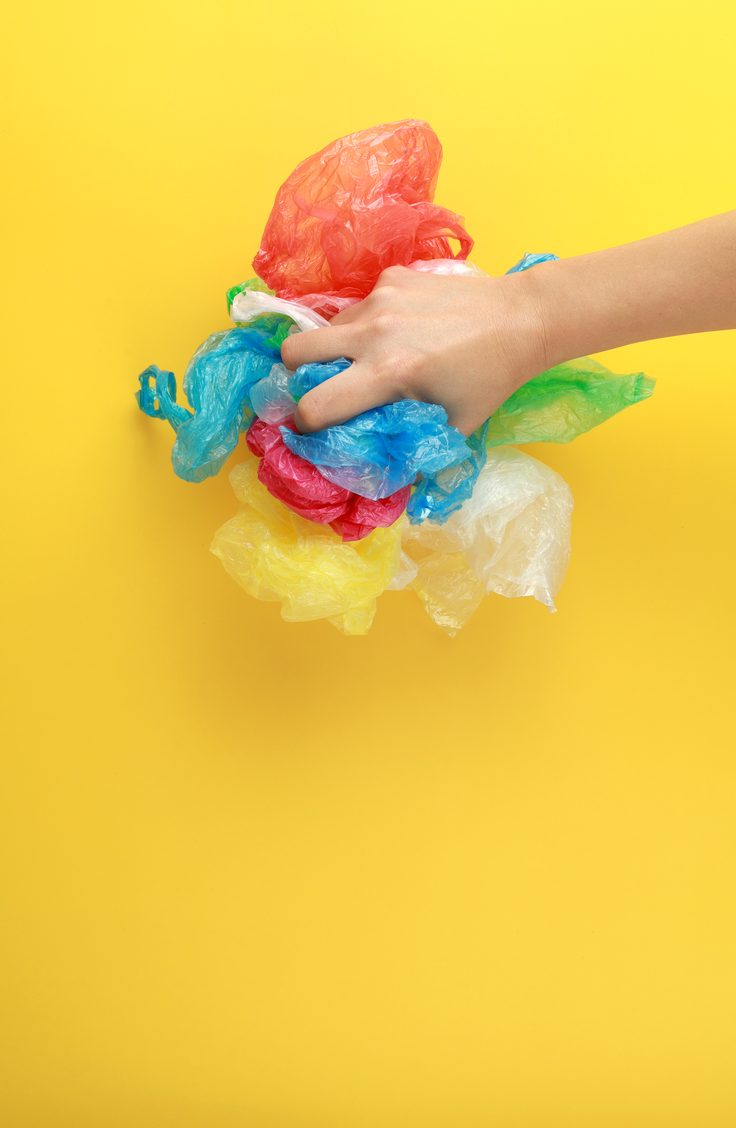 4. Turn those bags into a yarn called Plarn, and then knit or crochet with it. Seriously, Plarn sells on Etsy!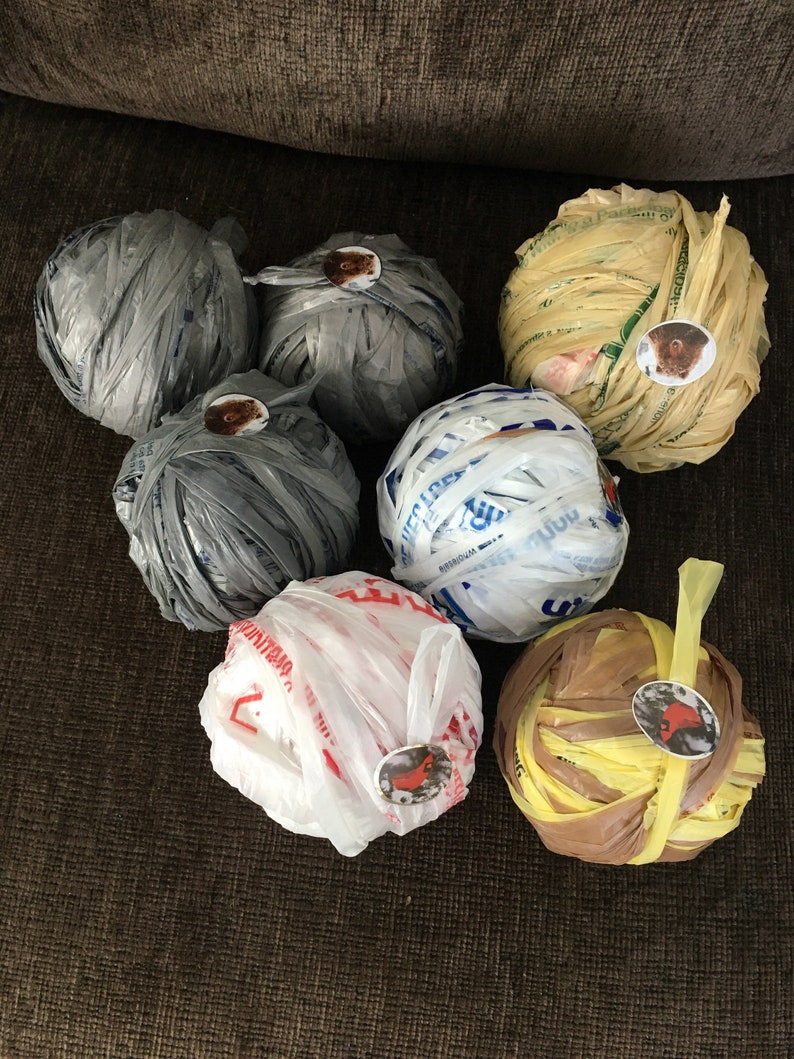 5. Here's a cute beach bag tote that is made from Plarn.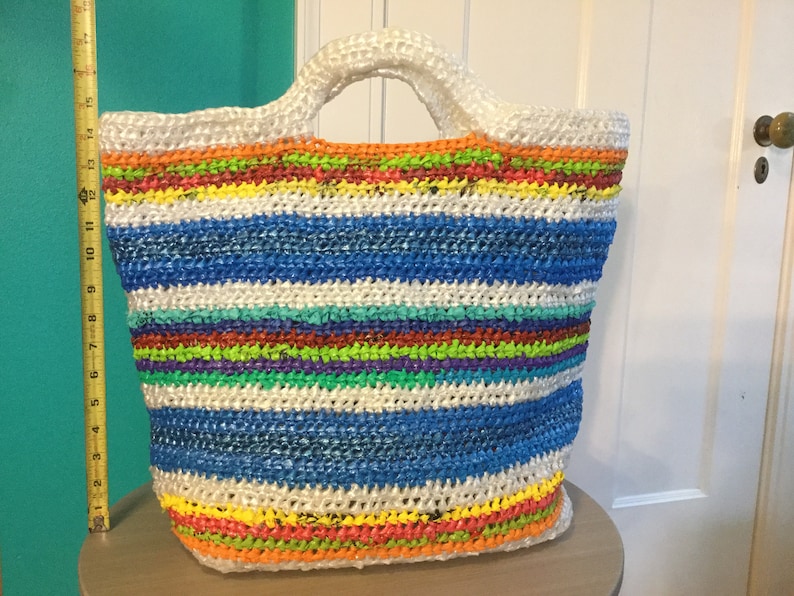 6. Would you guess that these cute coasters are made from plastic grocery bags?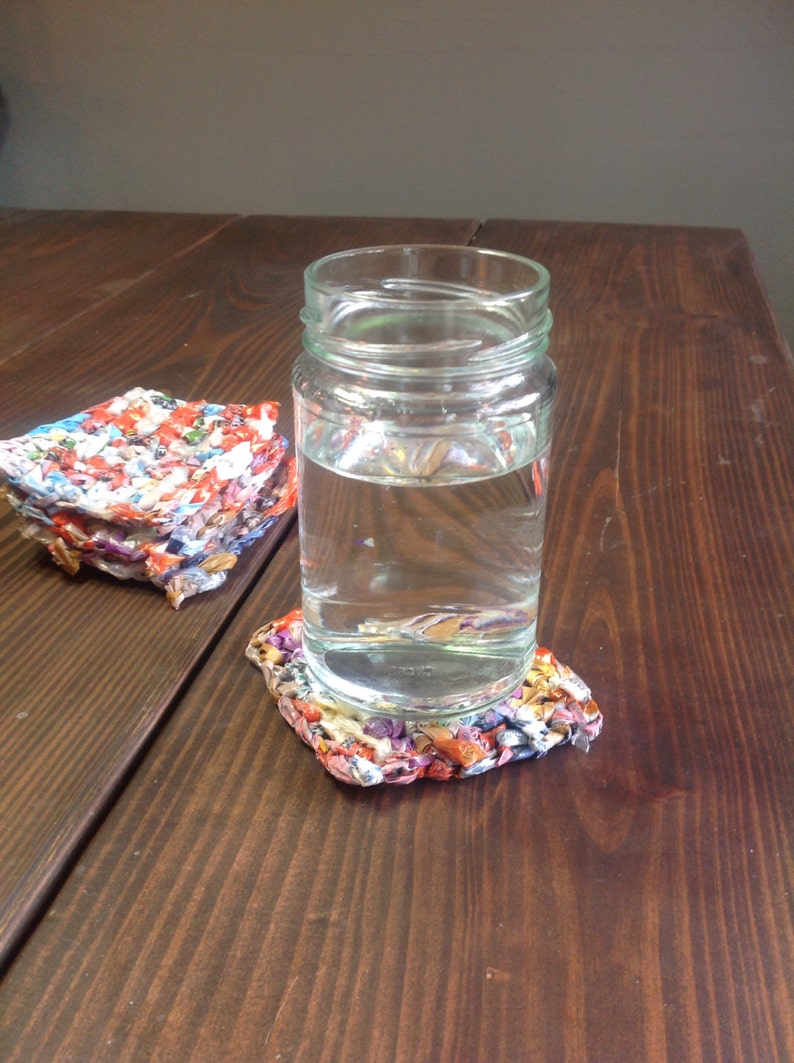 7. Create a basket with recycled plastic grocery bags. This one is available at Etsy.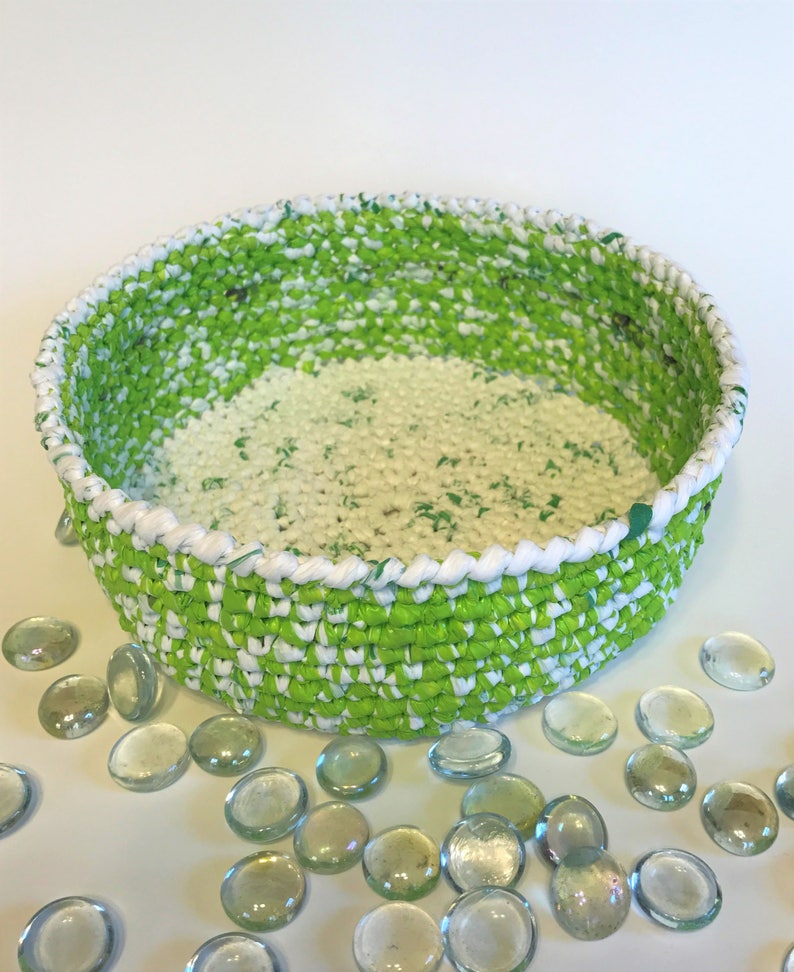 8. Weave plastic grocery bags into all kinds of things–including cozies for mugs, water bottles, etc.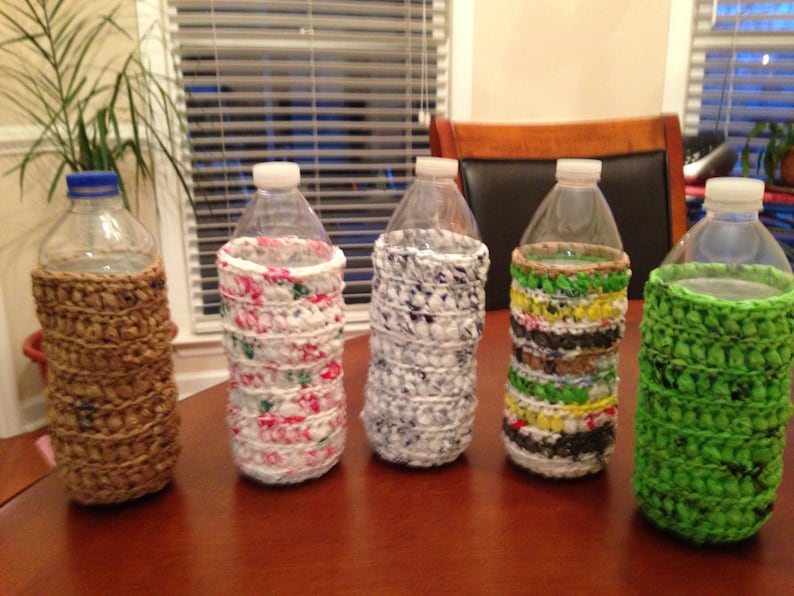 9. The kids will love to make their own kite from a plastic bag. Just attach string to the handles, and let the "kite" go!
10. Braid a bunch of those bags into a plastic jump rope. Wrap the ends in duct tape for easy handles.
11. These pet toys used to be plastic grocery bags. See, you never know what you can do with them. Just takes some imagination!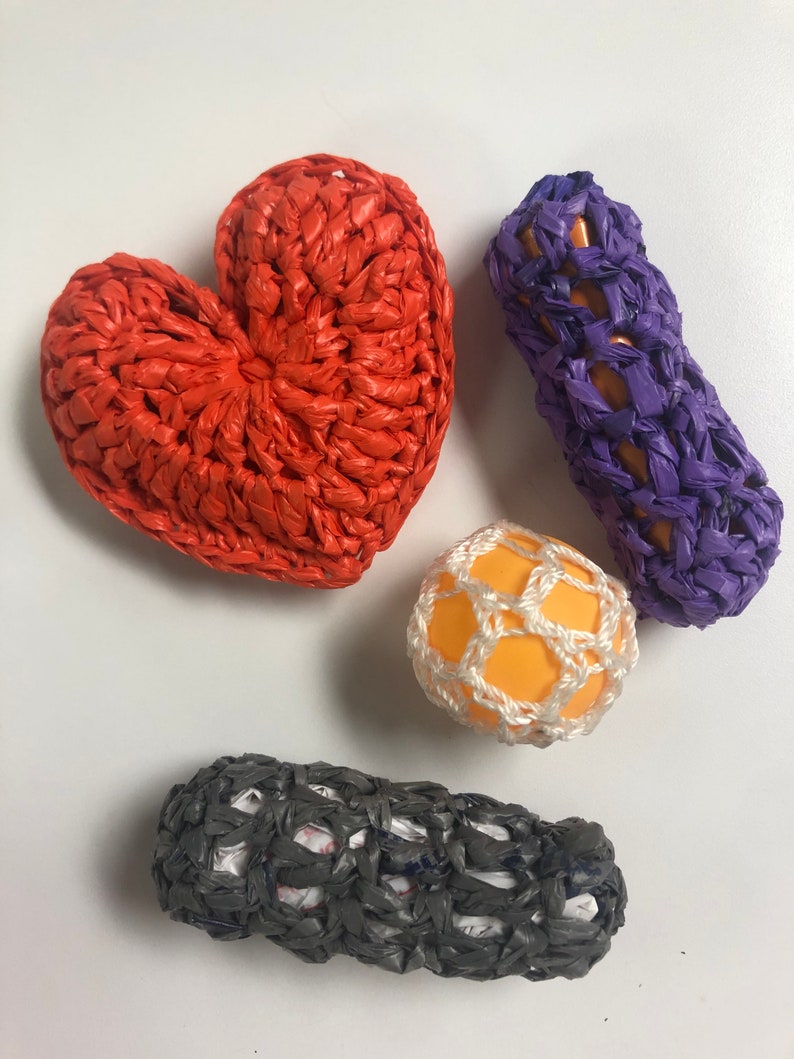 12. Make cute plastic bag friendship bracelets from strips of plastic grocery bags. Braid in some ribbon for color.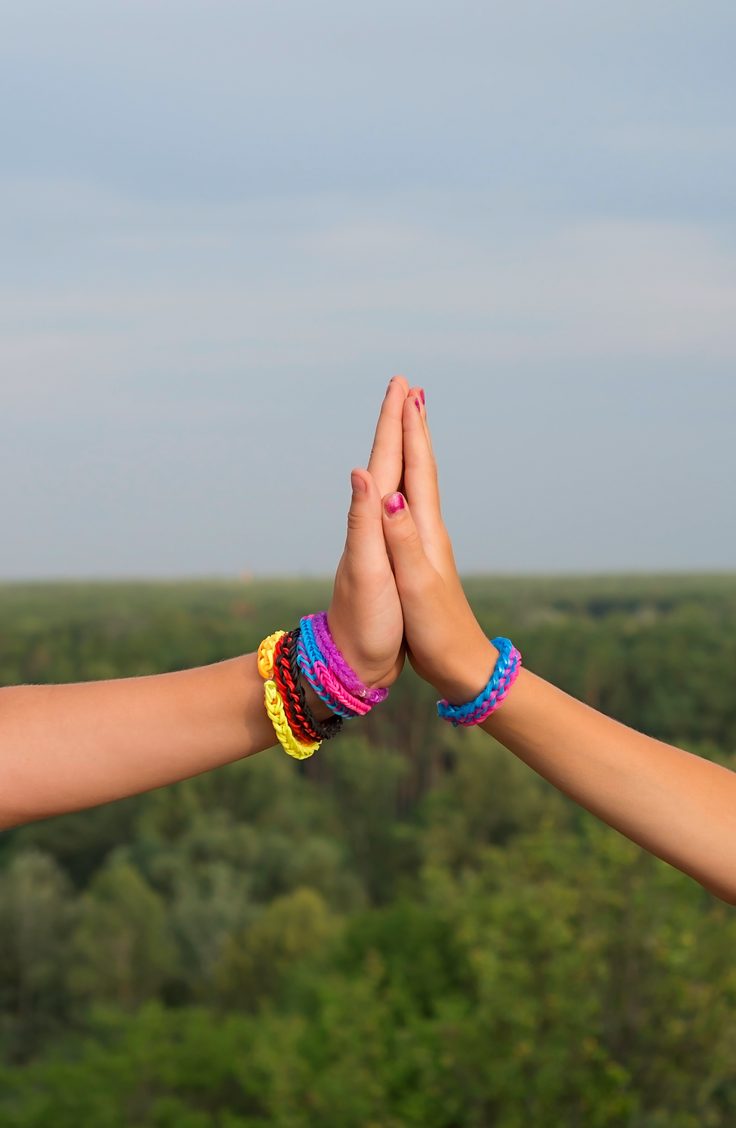 Do you know how many ways you can reuse your old toothbrushes?