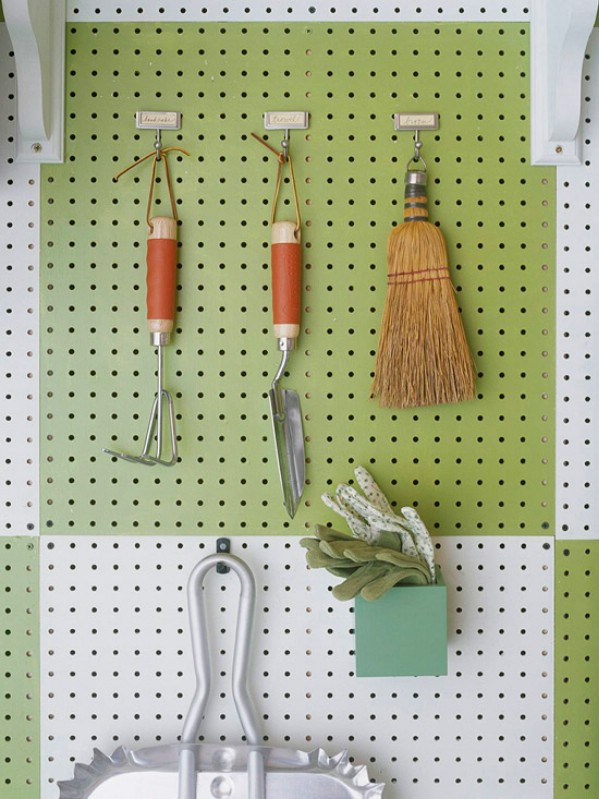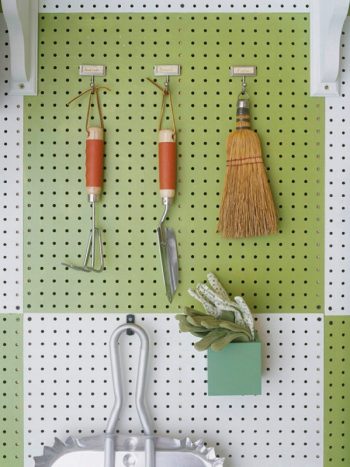 Pegboard is an incredibly versatile material and one that works great in the garage. You can use it in small or big amounts to store anything from a few nails to all your tools!
When using bins and containers in your garage, try to use clear ones. It makes it so much easier to find what you're looking for without having to look through all the bins.
Another way to help that is by putting labels on everything—from spots on the tool table to the bins you have stored away. You'll take a bit of time now to save tons of time in the future.
Use the ceiling of your garage to store a lot of your extra stuff. You just have to install panels for the bins to slide into and you're good!
Get a magnetized strip or magnetized board to store all of your metal tools and materials! You can just slap them onto the magnet without having to do anything else!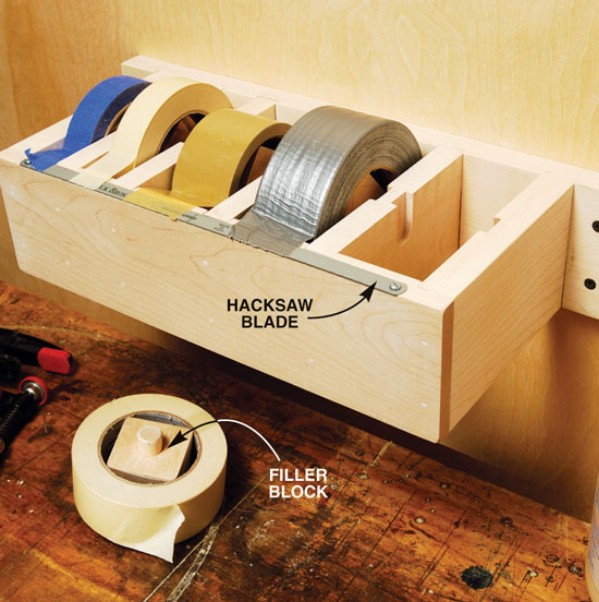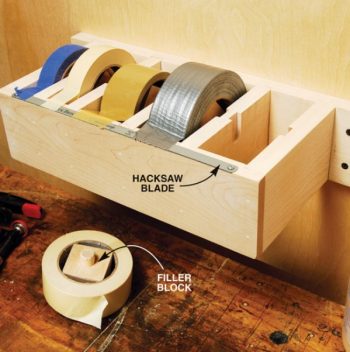 Make this fantastic tape dispenser that makes using and storing your tapes so much easier! You can make it as big as you want to fit all the different types of tape that you have!
Store all your sports balls and equipment with bungee cords. Just stretch them vertically and store the balls behind them. It's easy to access them without them rolling around everywhere!
Turn some old PVC pipe into little holsters to hold all of your tools! You just slide them into a closed off end of the Pipe and an open one if you need extra support.
Hang your bikes from the wall in order to keep them in better condition and to take up less space. Not only will they be out of the way, but you'll know exactly where they belong!
Get a tool cart with wheels that you can move around your garage. Mobile storage makes it so much easier to access things and not have them in the way.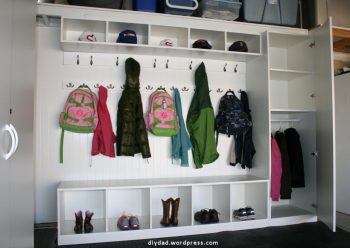 A lot of people like to have a mudroom right at the entrance from the garage to the house. If you have the space, build one and help keep dirt from getting inside!
Use hooks to put your garbage bags in the garage on a big roll. It makes it a lot easier to get a garbage bag (you can do it with one hand), plus you'll always know where they are!
If you have a smaller garage then you'd like, make sure to use as much of the vertical space as possible! You might need a little stepladder, but it's definitely worth it!
If you have an old ladder that's not good to use but is too good to throw away, then turn it into a storage device! Just use the rungs to store tools, paint cans, or anything else you have!
Put magnets on top of the lids of containers and then put screws, nails, and other small items in them. Stick the containers on a magnetized strip and you're good!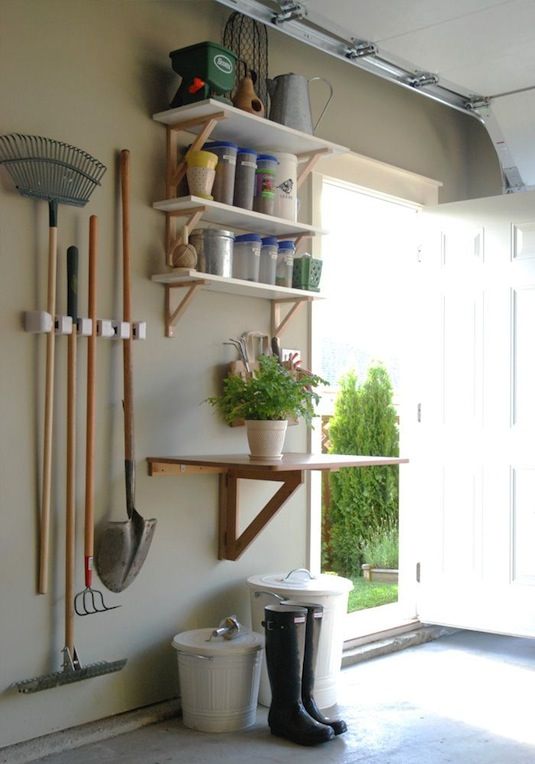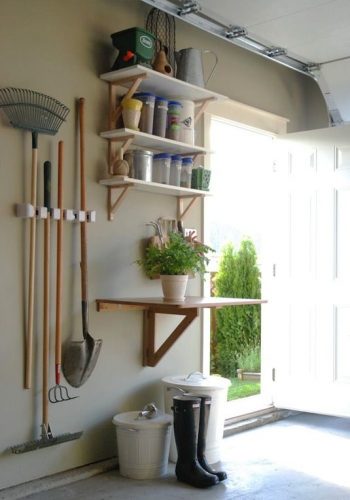 If you like to garden and need some space, make a potting bench in your garage. It's actually pretty straight forward and simple and looks great!
Use wire baskets to bring storage and organization to your garage! Just store them on the wall or off the side of the tool desk!
Attach hooks to the walls where you can store anything from your tool set to new paint swatches. It's easy, cheap, and really helps keep things organized.
There are tons of ways to use your walls as storage in the garage. One of them is to get specifically made wall mounts to store all tons of stuff.
Take an over the door shoe organizer and use it in your garage to store anything you want. This is particularly effective for storing spray paint cans or other like object.