Organizing your home doesn't have to cost you an arm and a leg. Some of the best organization hacks out there cost virtually nothing, or nothing at all! Here is a roundup of 18 organization hacks anyone can do to have a more organized home.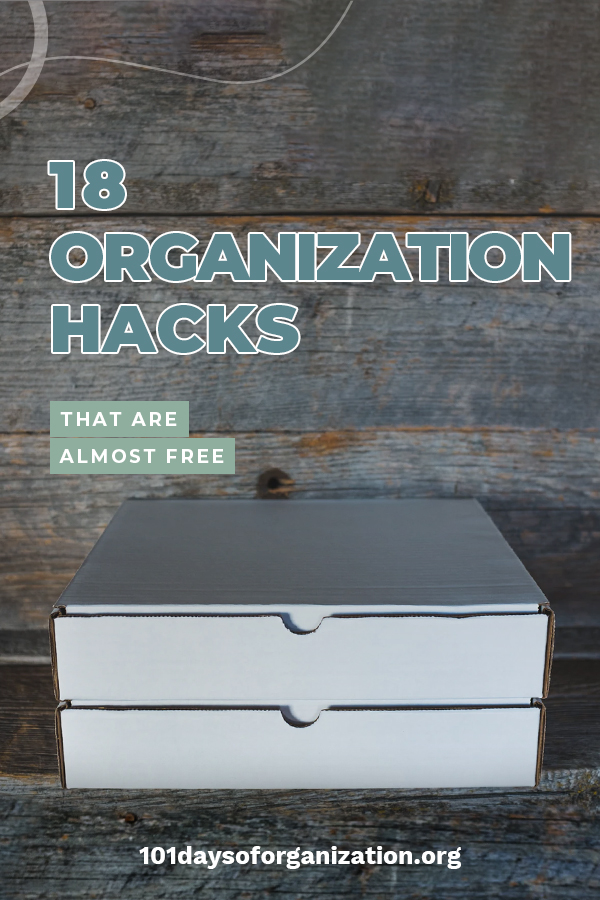 The most simple drawer organizer out there is as close as one of those cardboard boxes you have stashed in your garage. Don't like the unfinished cardboard look? Paint it with a little acrylic craft paint for pennies.
Use those empty disinfectant wipes containers to store plastic grocery bags. All you need is some scrapbook paper and Mod Podge to completely change the look of them.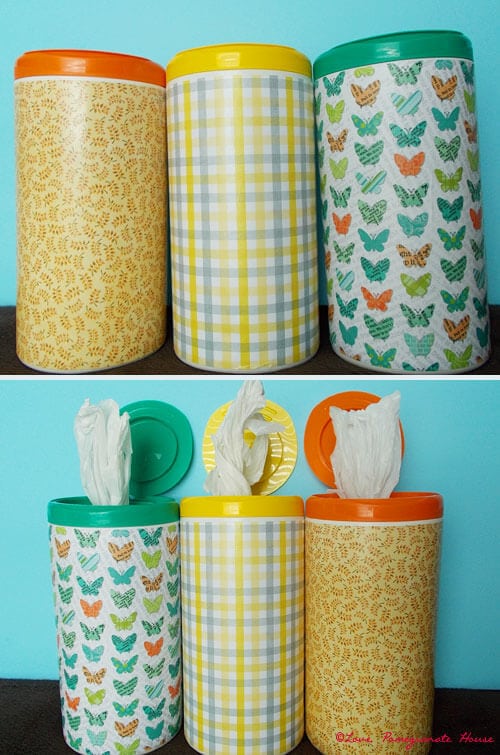 This DIY mail organizer is a much better option than that pile of mail accumulating on the kitchen counter!
This Tin Can Caddy could put your junk drawer out of business. Permanently.
Here's another drawer divider option, but this one is made from recycled cereal boxes. Look how happy and colorful this looks!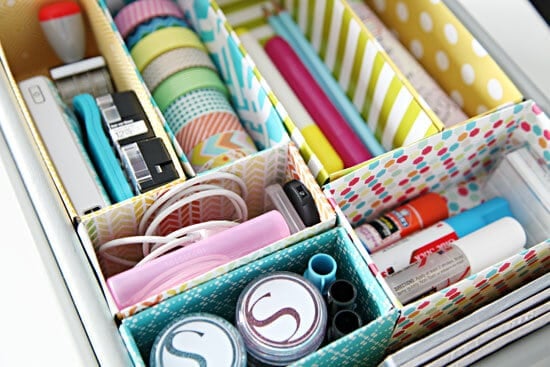 How genius is this? Put that soda can holder to work holding your scarves in a much more organized fashion.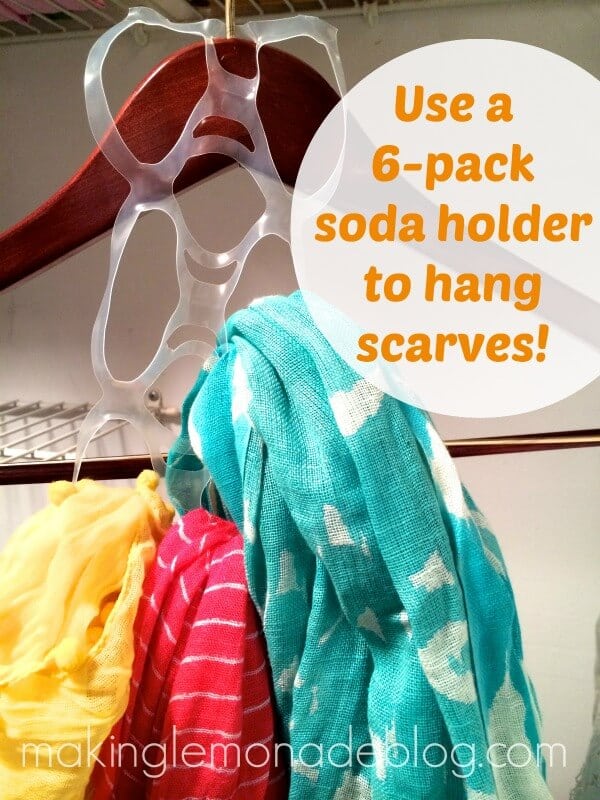 Here's a great hack for the garage or storage shed. With all those tools so much more easily accessible, there's almost no excuse for the yard work to go undone.
With this upcycled soda can box, you can easily corral all those stray cans in the pantry.
Here's a smart organization hack for your gift wrap supply. Find an old frame from a thrift store, paint it, and then hang café-style curtain rods across it to hold the gift wrap. In My Own Style shows you how easy it is.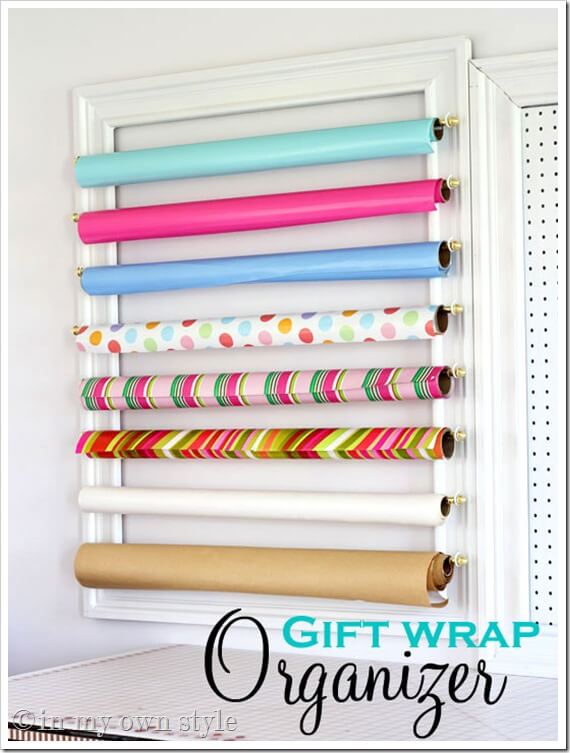 Here's an easy hack from Simply Organized to help clean up the space underneath your kitchen sink. Genius!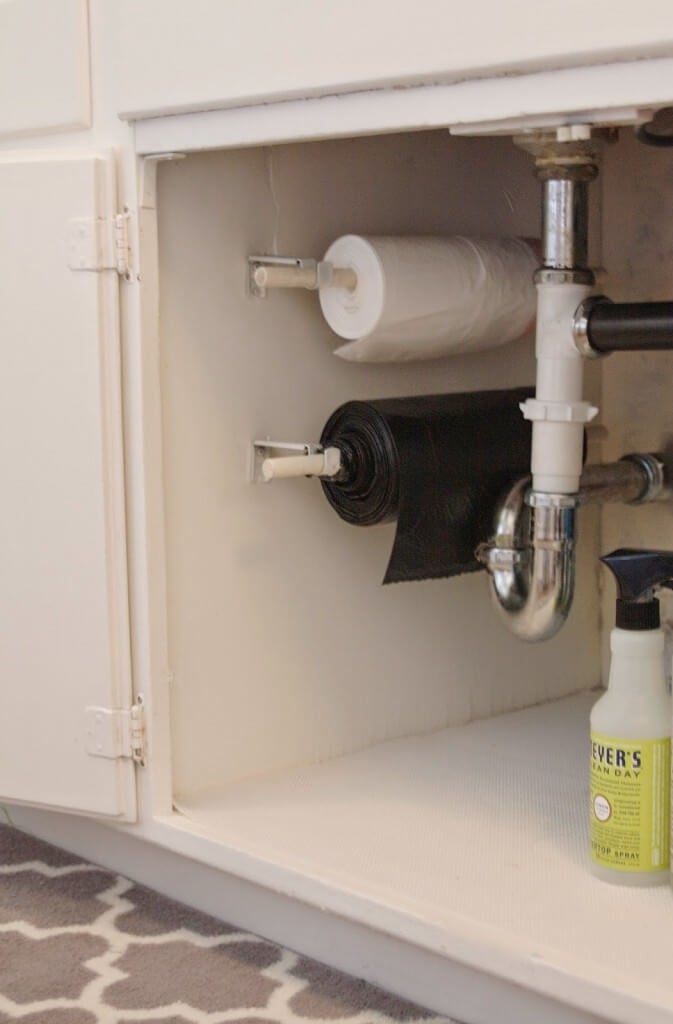 Here's another great hack for those used disinfectant wipes containers. Use them in your craft room to organize rolls of ribbon or twine.
For only about $2.50 each, you can DIY these adorable rope baskets from Happiness is Homemade. No sewing required!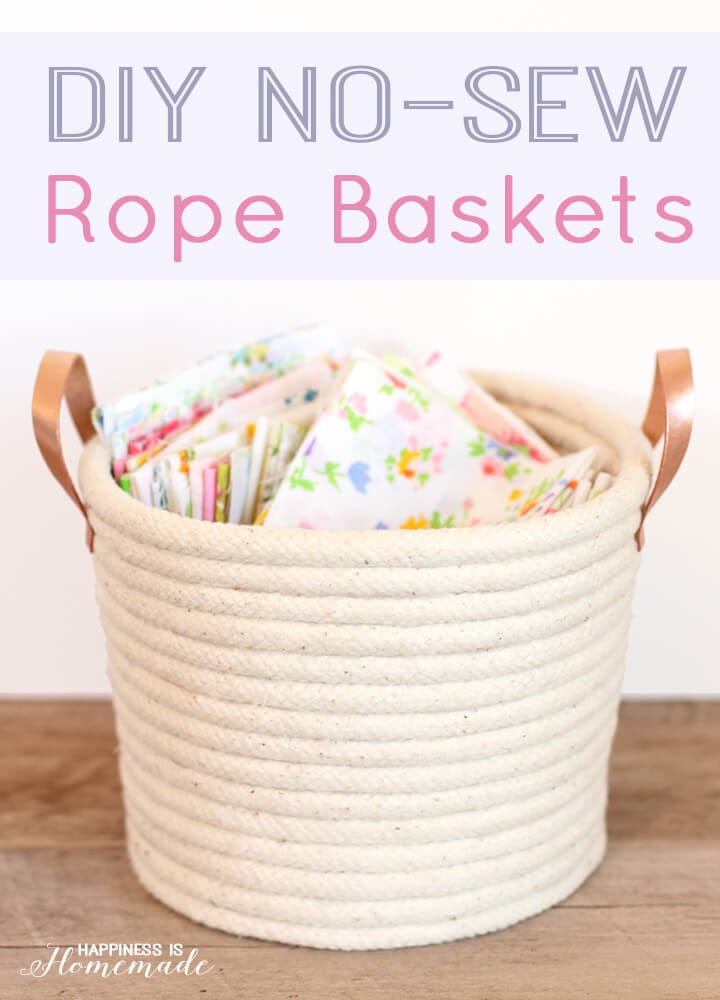 Brit + Co shows you how to make this color-blocked wine rack from old tin cans.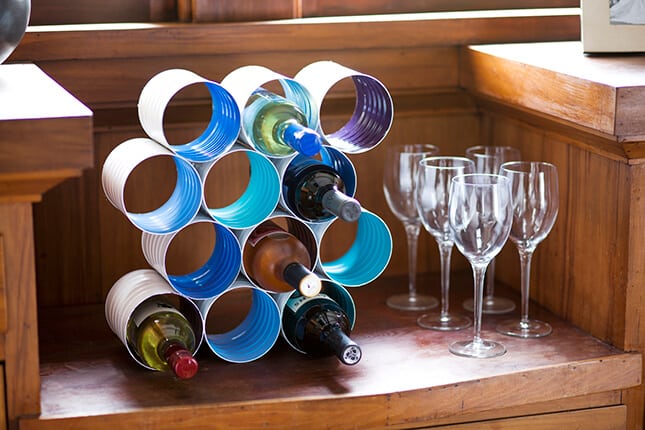 Turn an old drawer into a cute shelf unit. Here it is holding paint in the craft room.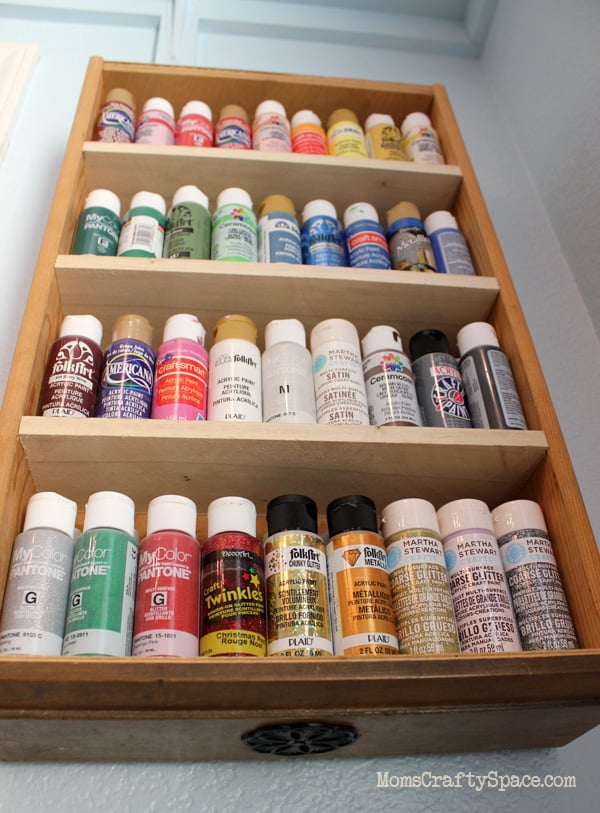 Another creative hack for the craft room: this PVC paint organizer couldn't be any cuter! See how to make it at Today's Creative Life.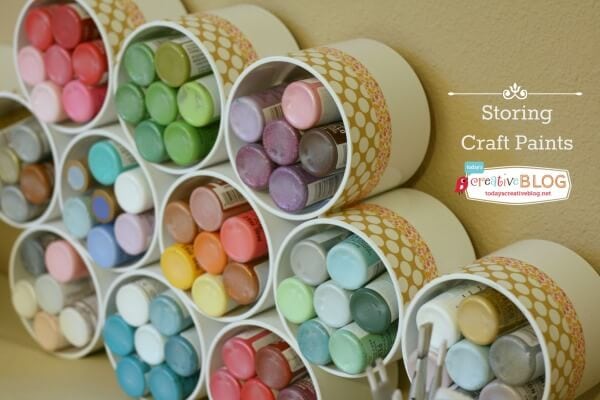 Need a cute pencil holder? Try this hack from Happiness is Homemade. This would also make a cute gift for your child's teacher.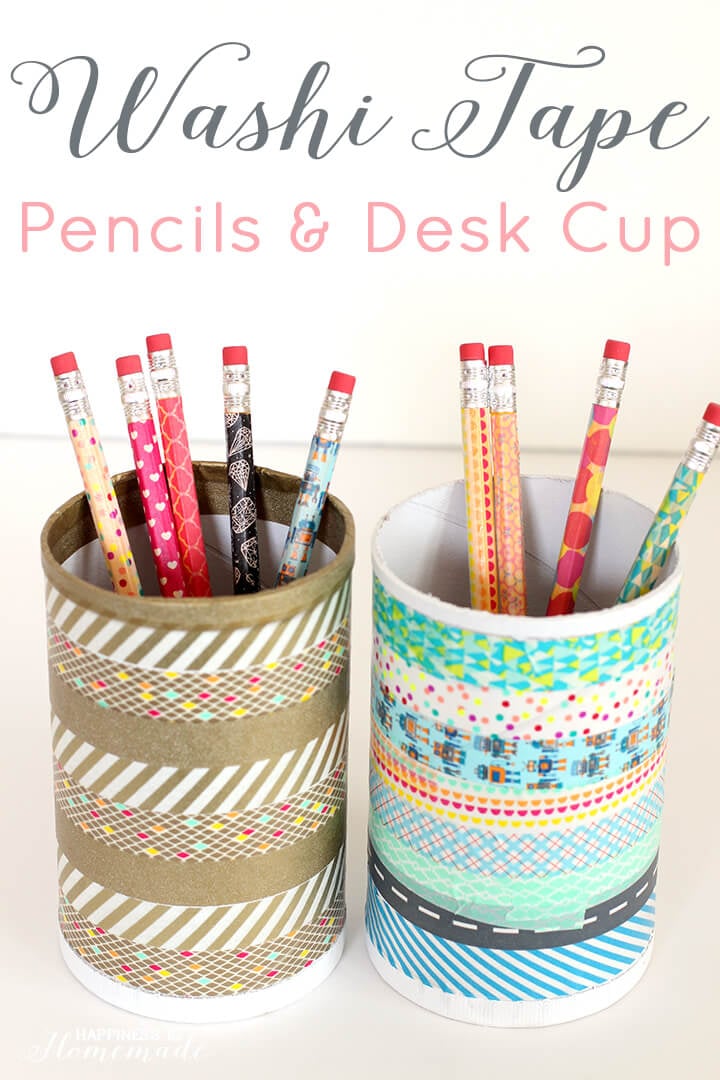 Those empty fruit cups make the most adorable crayon organizer. Be sure to color coordinate!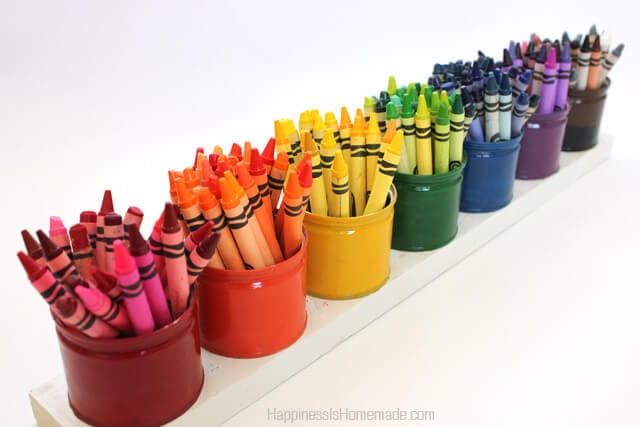 Finally, a fun organizing hack for rolls of washi tape or ribbon in the craft room. It's cute and easy to do.