Having playful kids doesn't mean you have to put up with a messy home. No matter if you live in a big home or don't even have enough space for your things, our storage solutions can help you keep your home in pristine condition. Take a look at these 10 toy organization ideas, and you'll never have to worry about messy floors again.
1. Best Toy Storage for Living Room
Very few kids have a room dedicated to playing. And, even if they do, kids tend to play all over the house, and toys often end up all over the living room area.

Still, effective organization systems can help you keep your living room clutter-free. Whether you want the toy storage to be a part of the decor or to keep the toys organized and hidden in plain sight, these toy organization ideas can be of great help.
Decorative Toy Storage for Living Room
Storage solutions that can double as home decor are a great choice. For example, this wall organizer has enough storage space to hold your kid's craft supplies, books, or art supplies.

However, the white fabric and the light wood give off a chic appearance that won't stand out in your living room area. Still, if you prefer a different color scheme, you can choose from a variety of other colors.
Hidden Toy Storage for Living Room
Furniture that doubles as storage can go a long way in keeping your living room clutter-free. For example, an ottoman can double as board game storage, and a coffee table can store stuffed animals.

Develop an organization system that works for you and the space you live in. If you prefer large furniture, opt for a large coffee table with enough storage for all of your kid's toys. However, if you're not a fan of large, clunky pieces, go for a few smaller options, like these storage tables from Etsy.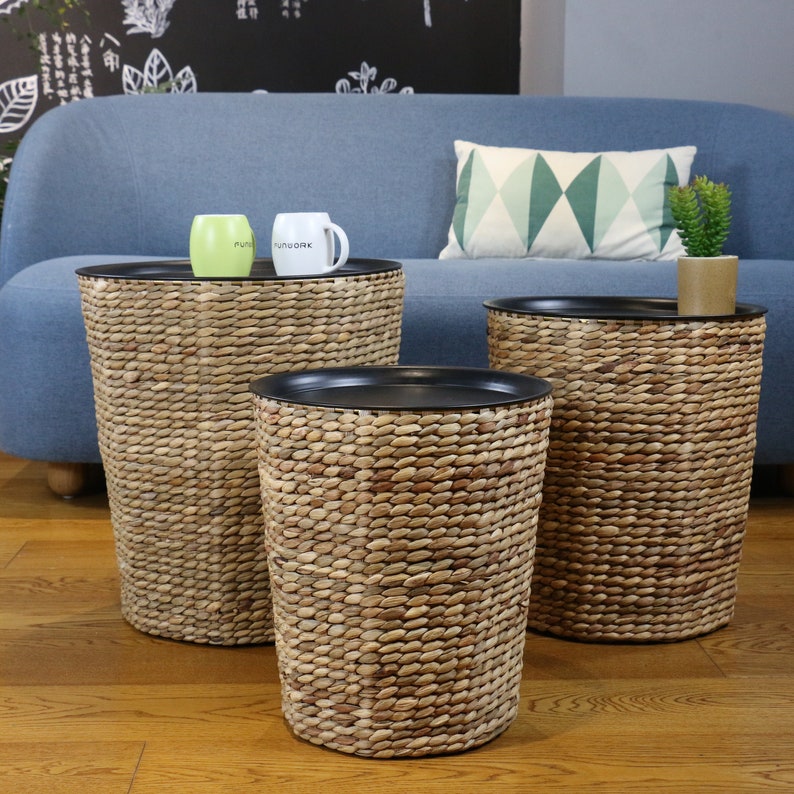 2. A Toy Organizer Doesn't Have to Look Out of Place
Toy storage doesn't have to look out of place in your living room. Opt for a wooden storage solution that both looks amazing and is easy to access for your kids.

The slanted shelving on this Montessori Toy Organizer makes it easy for your children to see the toys. That means they are less likely to make a mess while searching for the perfect stuffed animals to play with, and it makes the cleanup time quicker.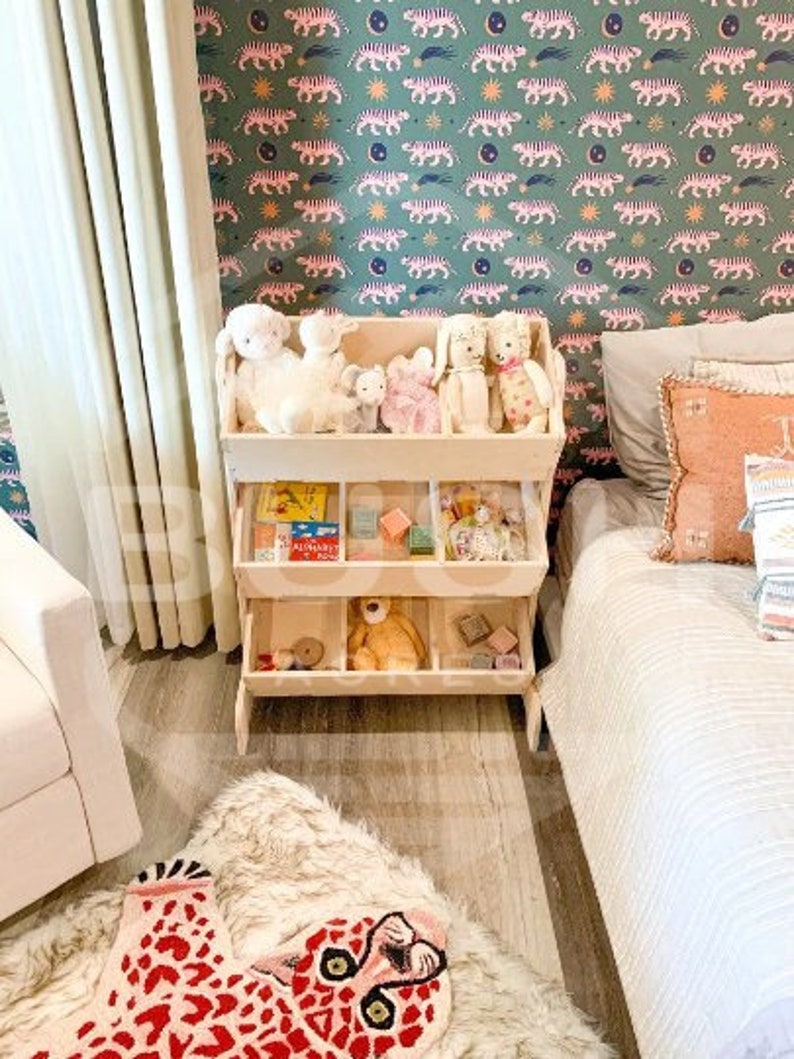 3. Woven Baskets Over Plastic Bins
You don't have to store toys in boring, plastic bins. Woven baskets look much better, and you can find them in large enough sizes to fit any and all of your kid's toys. And, if you don't want the toys to be noticeable, place a blanket on top of them. Who knew organization systems could be so seamless?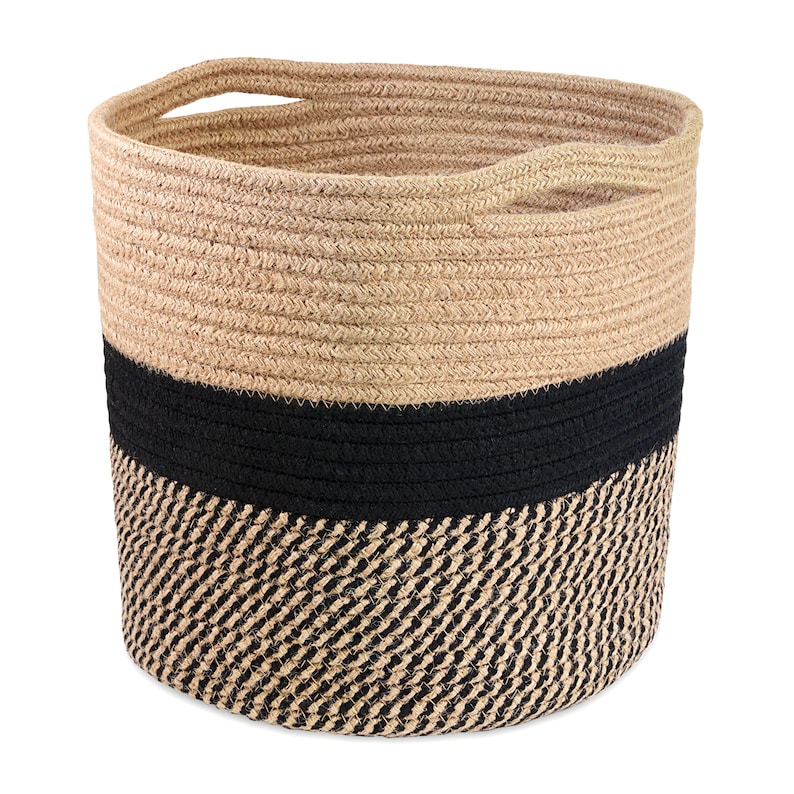 4. Toy Storage Ideas for Small Spaces
If you live in a small apartment, you may not have enough room for a shelf dedicated to toy organization. However, if you have some storage space underneath your sofa, a storage bin or two can go a long way.

For example, get two bigger bins and use one for arts and crafts and the other for dolls and stuffed toys. Alternatively, get smaller boxes and come up with an organization system that works best for you.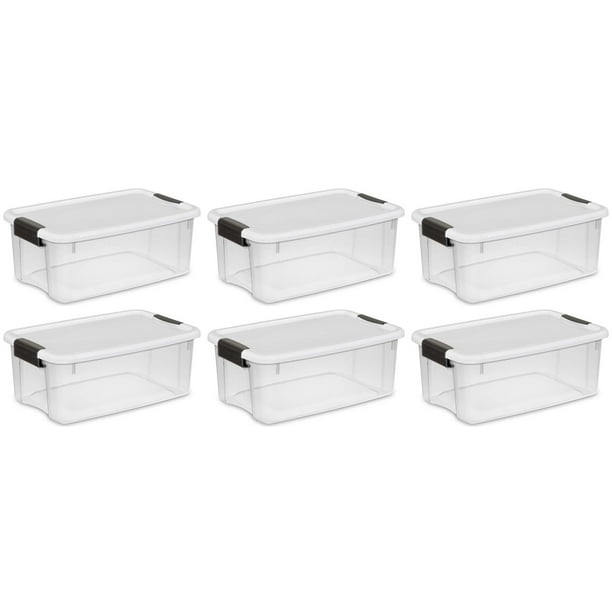 5. Hanging Toy Organization Ideas
The easiest way to keep your living spaces organized, especially if you live in a small apartment, is to free up your floor as much as you can.

With hanging fabric bins, getting rid of the mess will be easier than ever. You can keep the baskets in your closet or hang them on your door or walls. The colorful prints on these baskets from Etsy will make your kids' playroom look more fun.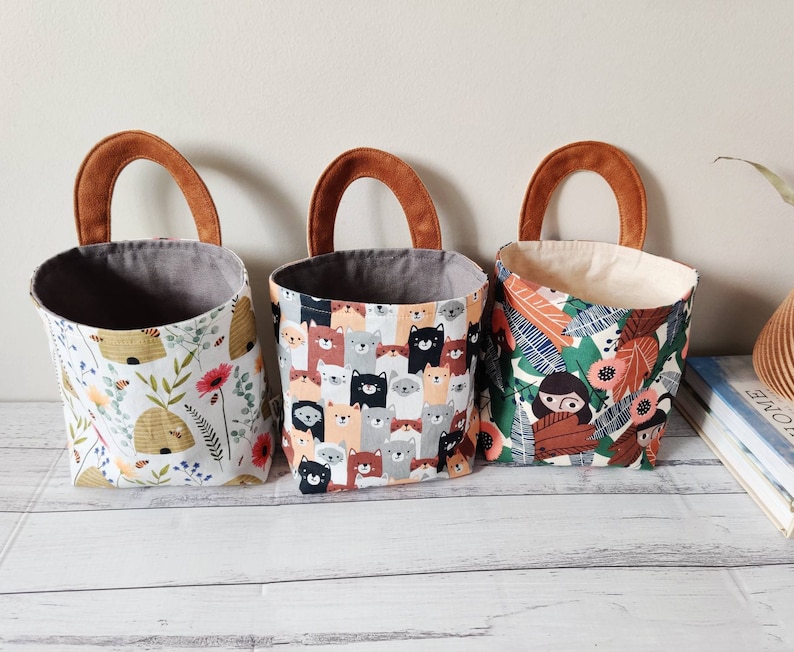 Toy Hammocks are an Amazing Option
These toy hammocks are an excellent storage solution for small spaces. They are easy to set up and provide a much-needed space to store toys without having to buy an extra piece of furniture you don't have room for.

Toy hammocks are best for storing lightweight toys, such as stuffed animals. Plastic toys with sharp edges may rip the hammock, so it's best to store them in a plastic tub or a storage bin instead.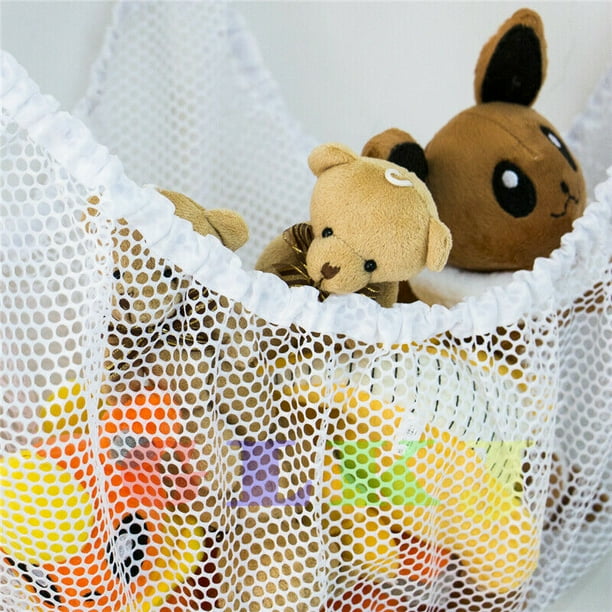 6. Buy Toys that Double as Storage
Toy storage ideas that double as toys are a great option if you want to incentivize your kids to clean up after themselves. For example, a wooden toy garage is a great place to store toy cars.

Dedicate a spot for each car and teach your kids to "park them" once they're done playing. It will make the cleanup process much easier for you and much more fun for your kid.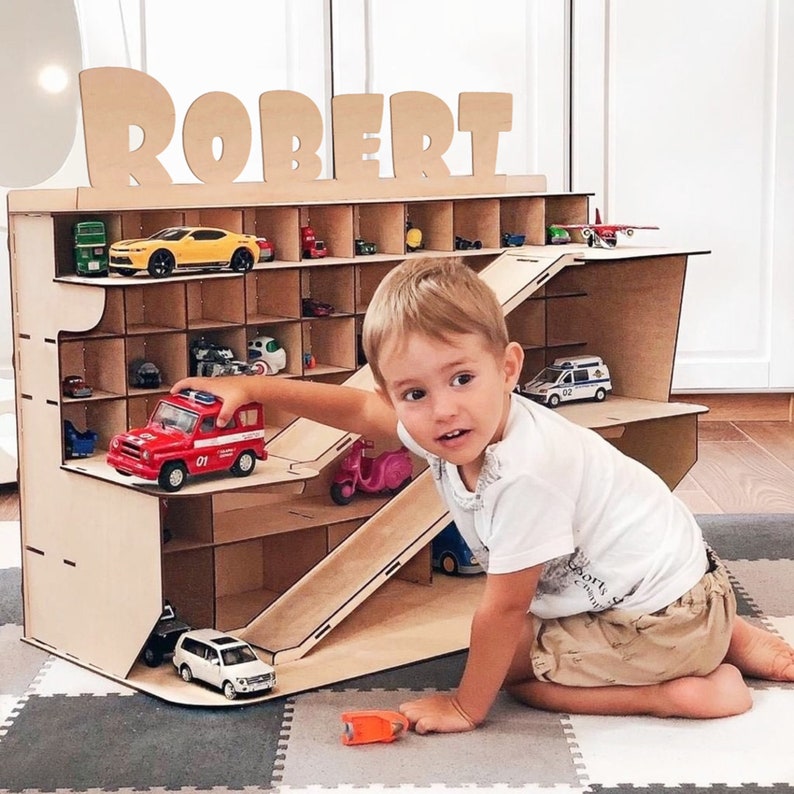 7. A Wooden Bench Can Double as Toy Storage
Wooden benches with storage space are a must-have for living room toy organization. They look incredible as a centerpiece of a reading nook and provide enough storage space to keep your kid's toys organized and off the living room floors. Add in a storage bin or two if you want to organize the storage by type of toy.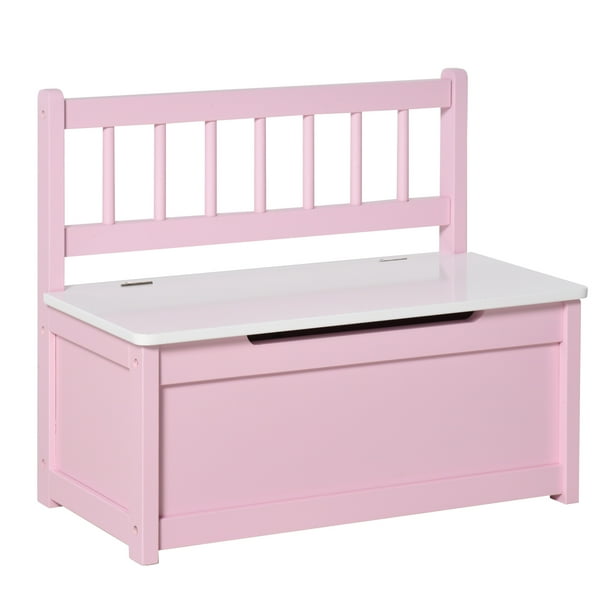 8. Use Cube Shelves for Toy Organization
Cube shelves are a perfect way to hide your kid's toys in plain sight. A linen organizer looks chic and unassuming, but it can store a bunch of toys.

You can come up with an organization system that will make it easier for you and your kids to find the toys later on. We suggest keeping heavier toys in the bottom storage bins and lighter items near the top.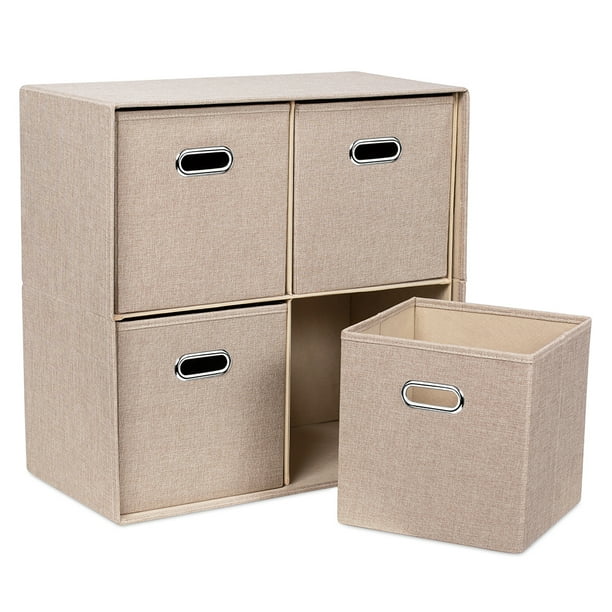 9. Use a Swoop Bag for Easy Toy Organization
The worst thing about playtime is picking up toys after the fact. A swoop bag can help you keep your home clean and organized. Just put the toys into the bag, scoop them up, and put them away.

Swoop bags make for incredible organization systems, especially if you are dealing with small toy parts, such as legos. They also take up less room than a shelving unit or large plastic storage bins, which is ideal if you live in a small space.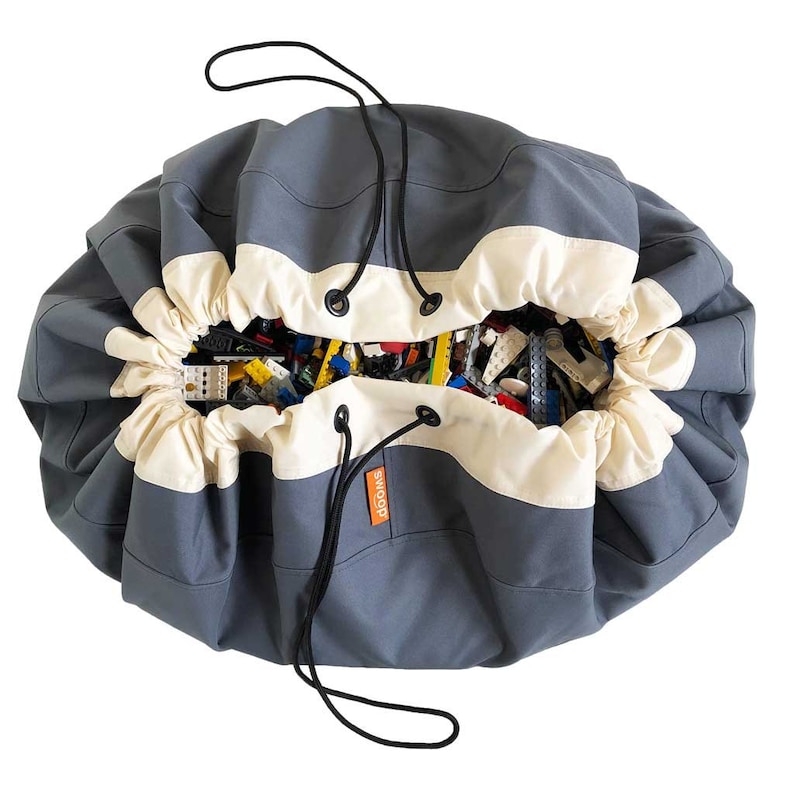 10. Toy Closet Organization Tips
A plastic toy storage solution is a great option if you're looking for organizing products that allow your kid to easily access the toys. The storage bins are slightly tilted, so your kid will be able to see exactly what's in them. The bins are also easy to clean and disinfect, and big enough to store large toys.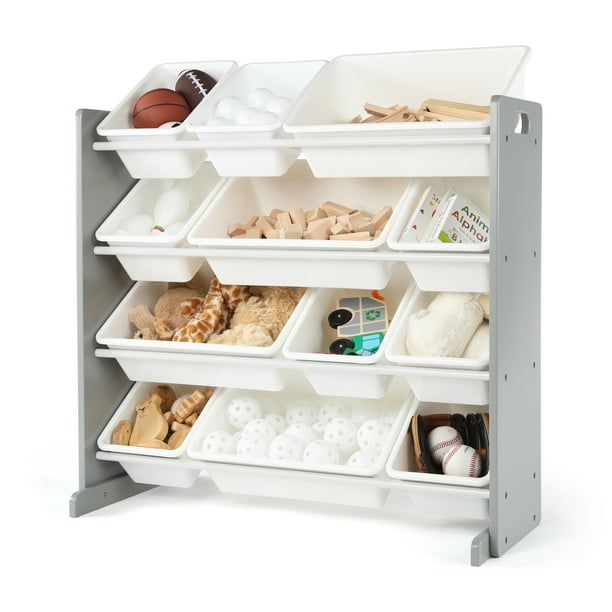 Label Your Toy Storage Bins
One of the best ways to keep your storage bins organized is by storing toys by type and labeling the toy bins. This effective yet simple toy organization method can be quite fun for you and your child to do together.

Print some storage labels with pictures of stuffed animals, dolls, and other types of toys, and organize the toys into storage baskets with your kid.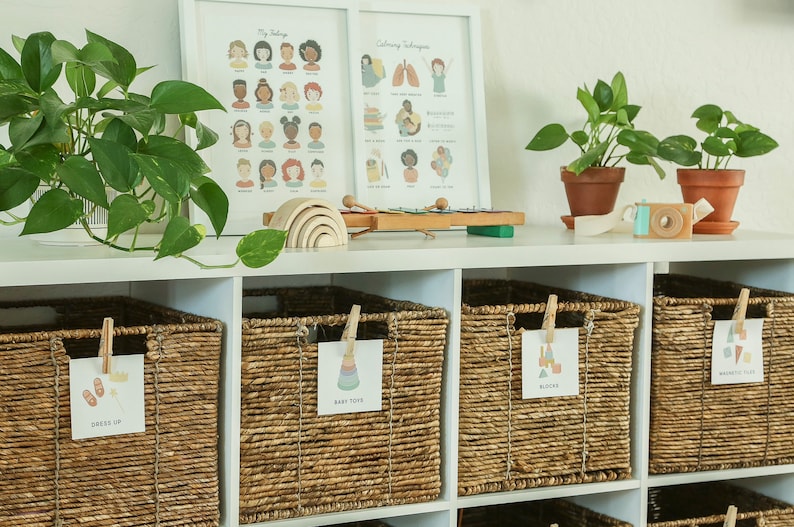 In Conclusion
These toy organization ideas will bring you one step closer to keeping your home clean and your kids happy. Try out the ideas you think will work for you and the space you live in, and adapt them to your liking.

Once you designate a spot in your home for the toys to live in, teach your kids to tidy up with you. Make cleaning up a fun activity for them, and you'll never have to deal with toy clutter again.