You may have already started to unpack your winter clothes as the temperature starts to cool down. Replacing the airy summer clothes with warmer winter clothes is usually the first thing most people do when the weather starts to change. However, you must store your summer clothes properly. You certainly won't want your summer clothes to come out unwearable when it's time to wear them again in a few months. You may want to know how to store summer clothes to make sure that your summer clothes stay as good as they're right now when you pull them out when it's finally hot enough outside.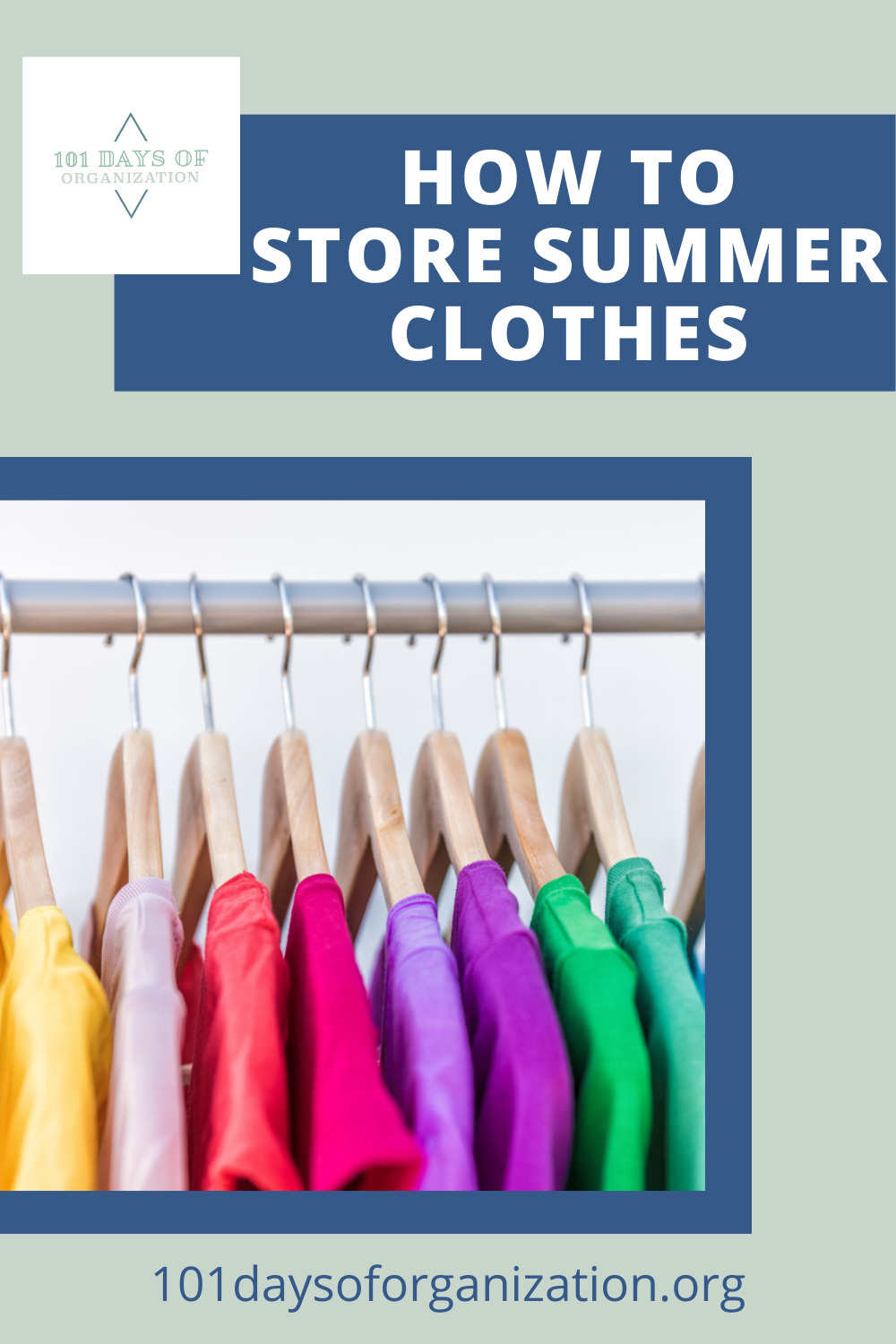 Why can't you just dump all your summer clothes in a storage bag and store them away in your storeroom? Well, we won't suggest you do that. Summer clothes have lighter and more delicate fabric. Therefore, you can easily damage them if you don't store them properly.
They also usually have lighter colors, which lose their vibrancy when stored incorrectly. Imagine storing a new summer top you just bought at a discounted price to wear in the next summer season only to find it all stained and stretched? Heartbreaking.
If you want to know how to store summer clothes, you'll find your answer in this blog post.
How to Store Summer Clothes the Right Way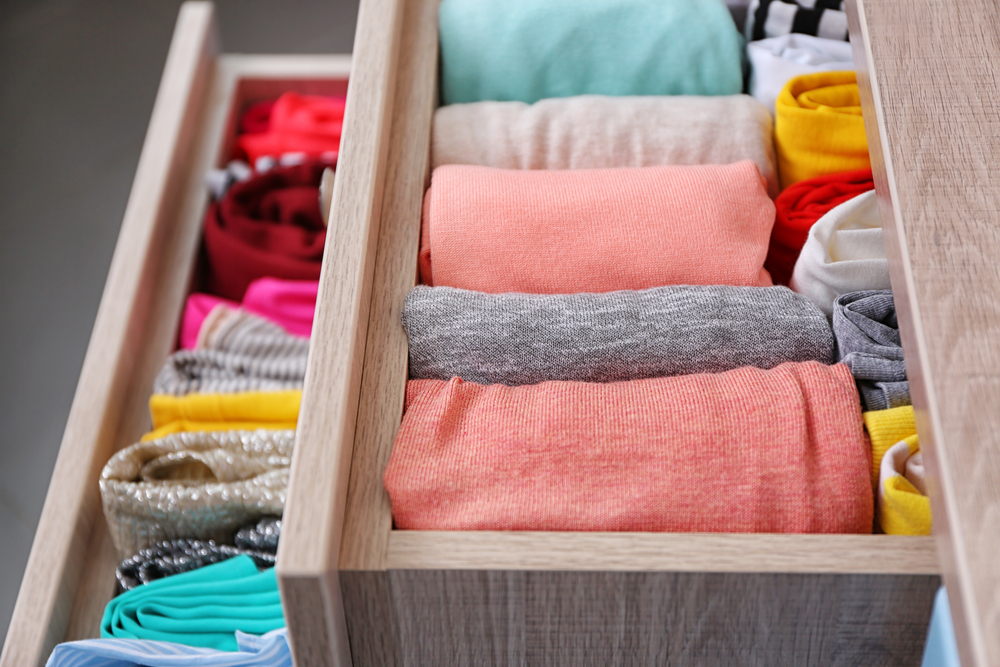 Storing summer clothes isn't difficult. It's only tricky because the fabric of summer clothes is quite soft and delicate, and the colors are usually light. If you don't store your summer clothes properly. The chances of damage are quite high. If they get damaged during storage, you won't be able to wear them again in the next summer season.
Let's see how to store summer clothes the right way.
Sort Your Summer Clothes
The first thing that you should do to ensure that your summer clothes stay in good shape is to sort them right. Arrange all your summer clothes in different piles. Sort them into the following categories: to donate, to keep, to fix, and to discard.
If you haven't worn a certain summer outfit this summer, you most probably won't wear it in the next. It's best if you donate them to someone who might use them. If any dresses are in bad shape, toss them away. Fix the dresses that need some fixing before they can be worn again – if you wish to wear them the next summer.
Another important factor that you must consider when sorting your summer clothes is the colors of the clothes. Avoid storing light-colored dresses with darker ones. The dark shades might bleed and stain the lighter ones. You can't get rid of these stains.
Clean Your Clothes before Storing Them
We know you're eager to know how to store summer clothes, but you can't just store them as is. Always wash or dry clean your summer clothes before you store them. The stains on your clothes will get tough over time, and it'll be nearly impossible to get rid of them when you take them out in the next summer season.
Wash all the clothes and dry them properly before putting them away for winter. It'll ensure that your clothes are ready for use when you take them out after a few months.
Another reason why you should wash your summer clothes before storage is the risk of attracting bugs and other insects. Food stains can attract insects and bugs that can eat away your clothes. You'll find holes in your clothes when you take them out in the summers.
These clothes are then useless – neither can you wear them nor donate them.
However, you need to know that you can't wash all summer clothes the same way. Every fabric has different cleaning protocols. You should adhere to them to make sure you don't ruin them. Let's have a look at how to clean summer clothes made of different fabrics.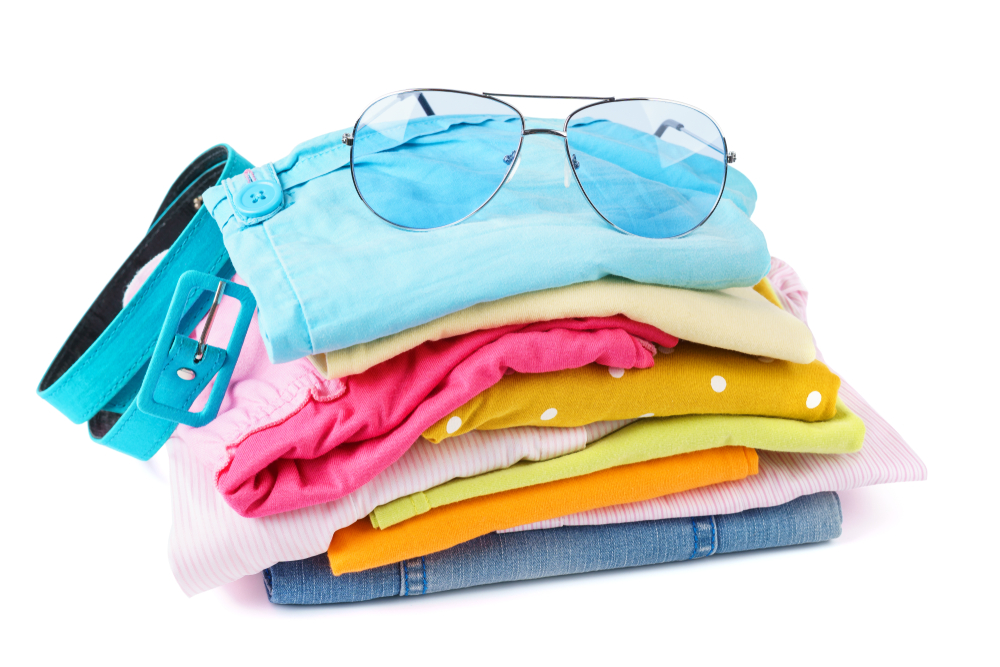 Cotton
It is a very thin, soft, and breathable fabric which is why people love it so dearly during the summers. Cotton allows the heat from your body to escape through the fabric, thereby ensuring that your body stays cool. Don't forget, cotton can get stained easily, especially around the collar and armpits, where you sweat most.
Moreover, cotton fabric is also prone to shrinkage. Important cleaning protocols for cotton garments include:
Wash summer clothes in cold water. It'll prevent them from shrinking
Always check washing instructions for white cotton garments. Some cotton garments are suitable for washing with oxygen bleach, while some should be washed in chlorine bleach
Don't dry your cotton clothes on high heat
Linen
Linen is a very summer-friendly fabric. It's soft and comfortable, like cotton. Linen is also prone to wrinkles like cotton. It's best to get your linen summer clothes dry-cleaned before storing them to avoid wrinkles.
Also, linen absorbs a lot of water, so make sure you don't dry them with other garments. Linen clothes might make other garments wet too. Give your linen clothes plenty of time to dry completely.
Bathing Suits
Everyone has a good stock of summer bathing suits – and why shouldn't they? Summers are the perfect time to go swimming. However, cooler weather calls for proper storage of your bathing suits. You need to wash your bathing suits before storage, just like all your other summer clothes. Bathing suits are exposed to chlorinated water. You should never store them as is.
To wash your swimsuits, you should follow the tips listed below:
Use bleach-free, mild detergent to wash children and women's bathing suits. You can wash men's bathing suits in a washing machine.
Wash in cold water
Lay them out dry on a flat surface to let them dry.
Store Your Summer Clothes
You can now store your summer clothes, now that you have sorted, washed, and dried them. Coming back to square one – how to store summer clothes? Well, here's how!
Hangers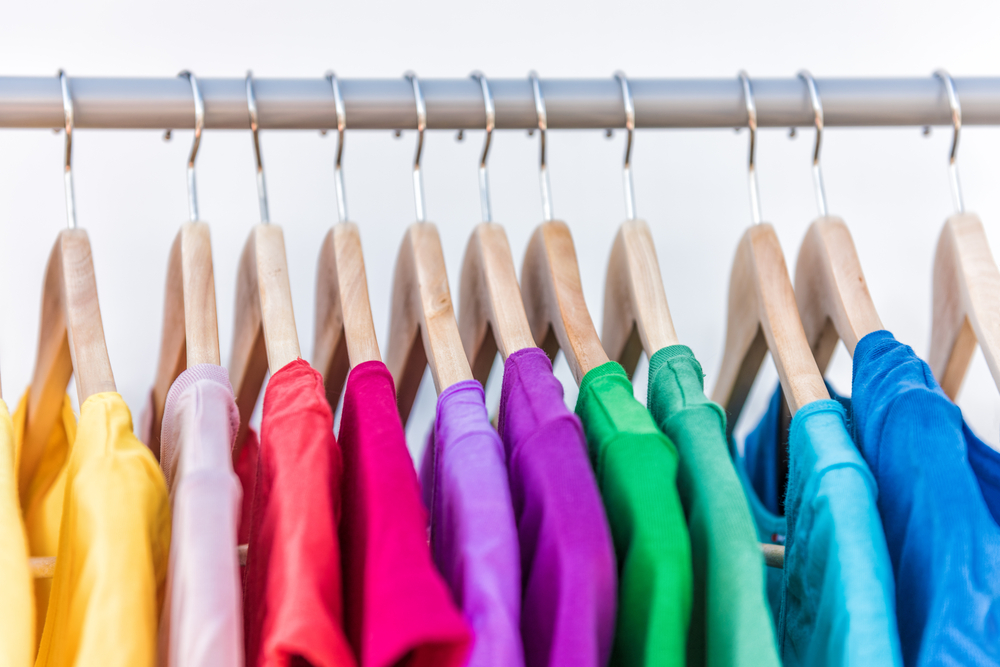 Some clothes should always be hanged during storage. This includes cotton clothes that are prone to developing creases. You should also hang your pants and skirts for the same reason. However, don't just use any hangers. Choose high-quality, sturdy handles that won't leave color on your clothes. Also, invest in padded hangers for silk and georgette clothes to keep them from slipping.
Hanging Storage Bags
Using hanging storage bags is the best option for you to ensure that your hanging clothes don't get dirty or dusty when stored. These storage bags can be made from plastic or cotton fabric. We suggest you invest in cotton storage bags because they allow air circulation. Therefore, the chances of mold and mildew growing on your clothes are significantly reduced.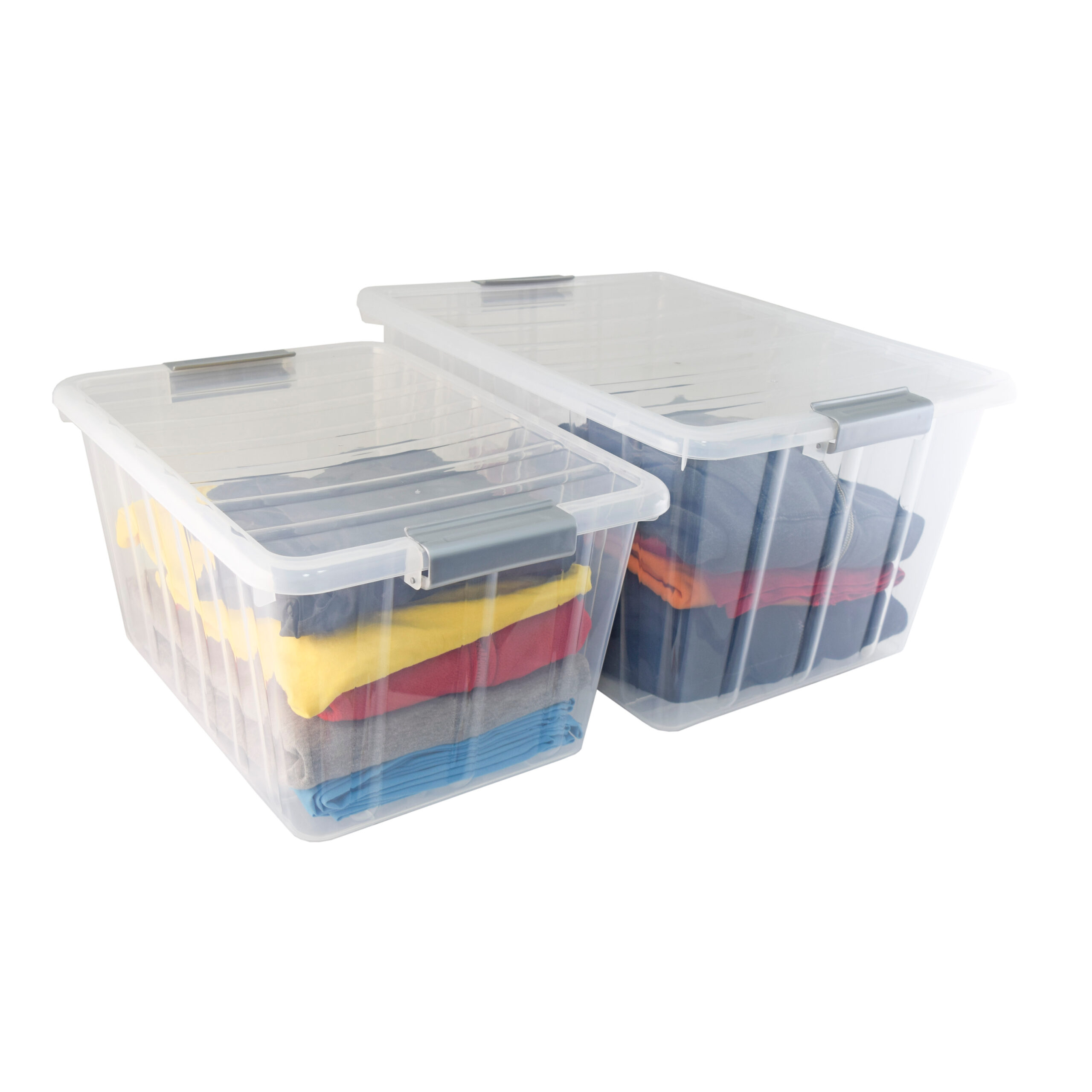 Another way to store your summer clothes is in cardboard or plastic storage containers. This is most helpful when you plan to store your summer clothes somewhere other than your wardrobe. However, you should choose the right storage containers for your summer clothes.
Buy acid-free cardboard storage boxes for your summer clothes. It'll ensure that your clothes don't get stained yellow like they would in the regular cardboard boxes. The regular cardboard boxes are made of wood pulp that can release acid and leave yellow stains on your clothes.
You can also use plastic storage containers. However, make sure you've got the inside of these boxes properly and line the interior with a 100% cotton sheet to prevent the growth of mold.
The answer to the question of how to store summer clothes is simple. It doesn't involve any difficult-to-understand or execute instructions. You simply have to ensure a few things: your clothes are sorted properly, washed and dried well, and stored in the right storage bag or container.
Your summer clothes will be in perfect shape and ready to wear when you pull them out of the storage after the weather starts to turn warmer.