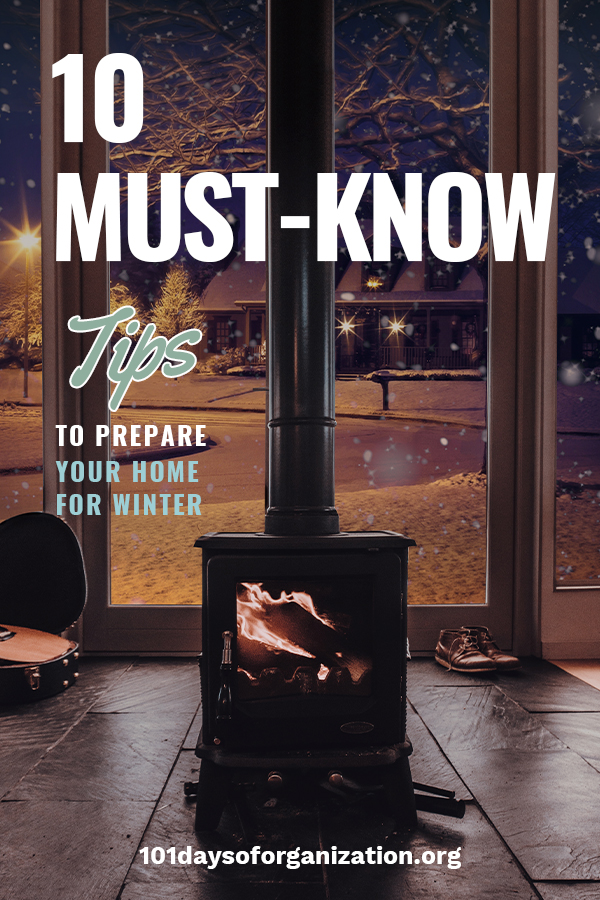 1. One of the most overlooked areas on the outside of the home is the rain gutters. If they are clogged with dry leaves and other debris when the snow flies, you risk ice dams forming when the water from melting snow tries to run through a clogged gutter and then refreezes. Be sure to use a safe, secure ladder to reach the gutters and remove all debris.
2. Make sure you most for your buck when you turn on the heat for winter by sealing potential air leaks around the house. Caulk around windows and install weather stripping (here is a link to my favorite brand of weather stripping!) around exit doors. Here's a smart hack to help you test for leaks around windows: light a candle and set it on a windowsill. If the flame jumps around, you've got a leak.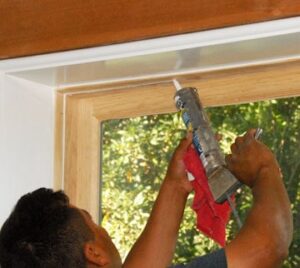 3. Use tin foil to help keep the fireplace clean. Use a double layer of foil and lay it along the fireplace grate before you lay the wood for a fire. After the fire is safely out and cooled, you can just fold up all the ashes inside of the foil and throw it all away.
4. Help the kids feel warmer when they get in bed by filling a couple of plastic water bottles with warm water. Be sure they seal tightly, and then tuck the bottles under the sheets to warm them just a bit before bedtime.
5. Get ready for the influx of snowy, wet shoes and boots inside the house by setting out a large tray laid with pebbles. It's really a genius hack, because when wet shoes or boots sit on top of the pebbles, the water drains through to the bottom of the tray. This allows your shoes to dry more quickly because they aren't sitting in a puddle! Here's a tutorial to make your own pebble boot tray.
6. So your front porch steps are covered in ice and you've got company coming over. Better yet, you're fresh out of salt! What do you do? Try ammonium sulfate, a common garden fertilizer. You can also toss down some sand to add traction.
7. Consider installing a programmable thermostat, which has the potential to save you a lot of money on heating bills, especially if you set it to lower the heat while you're at work and while you sleep at night. This one learns the temperatures you prefer, and then programs itself within the first week of installation.
8. If you have areas of your home which tend to get wet during the winter, consider adding a dessicant compressed air dryer to help remove excess moisture from the air and help prevent problems caused by mold growth in your home.
9. Prevent ice dams on the roof by installing de-icing cable or heat tape. Just turn it on before a storm hits and rest assured that your roof is protected.
10. Run those ceiling fans the opposite direction in the winter time. It might sound funny, but running the fans clockwise will pull the hot air that collects at the top of the room back down along the walls to the floor. It's been shown to increase floor temperatures as much as five degrees, and that is just more money in the bank! Been thinking about installing ceiling fans next summer? Do it now and save year round!