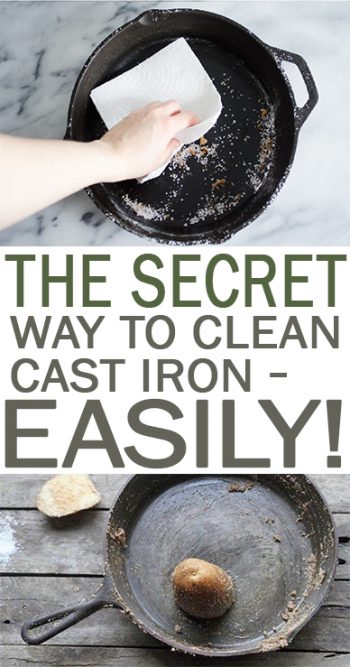 There's a secret way to clean cast iron pots and pans, and it won't harm the pan or its naturally non-stick, seasoned finish. The best news is that this secret involves something you probably have in your kitchen right now. Read on to learn the secret way to clean cast iron–easily!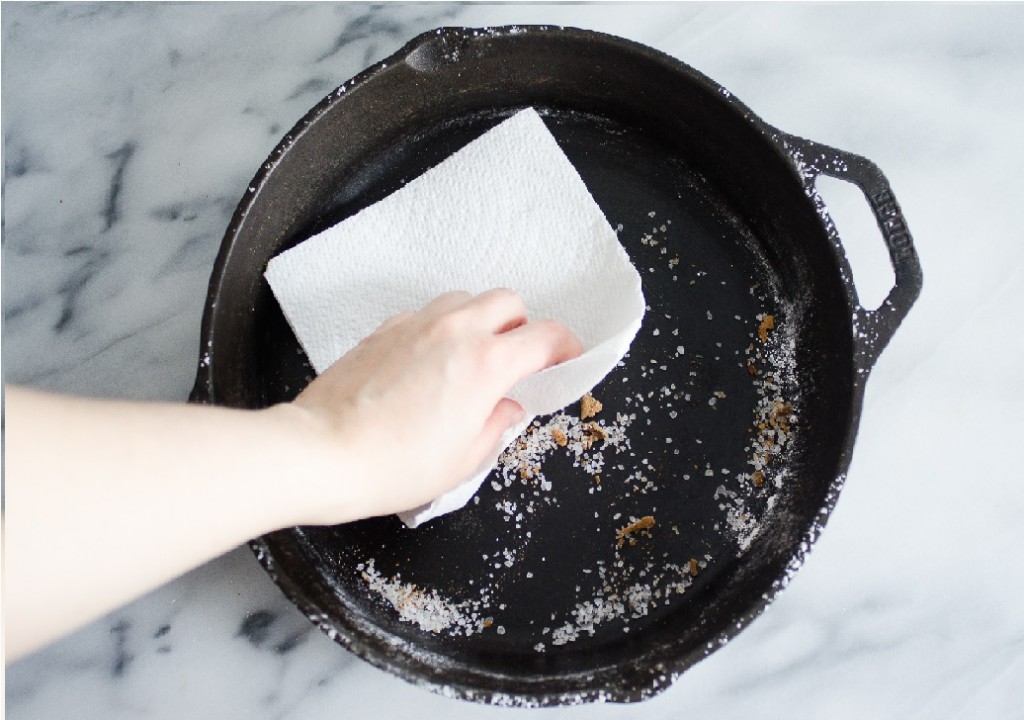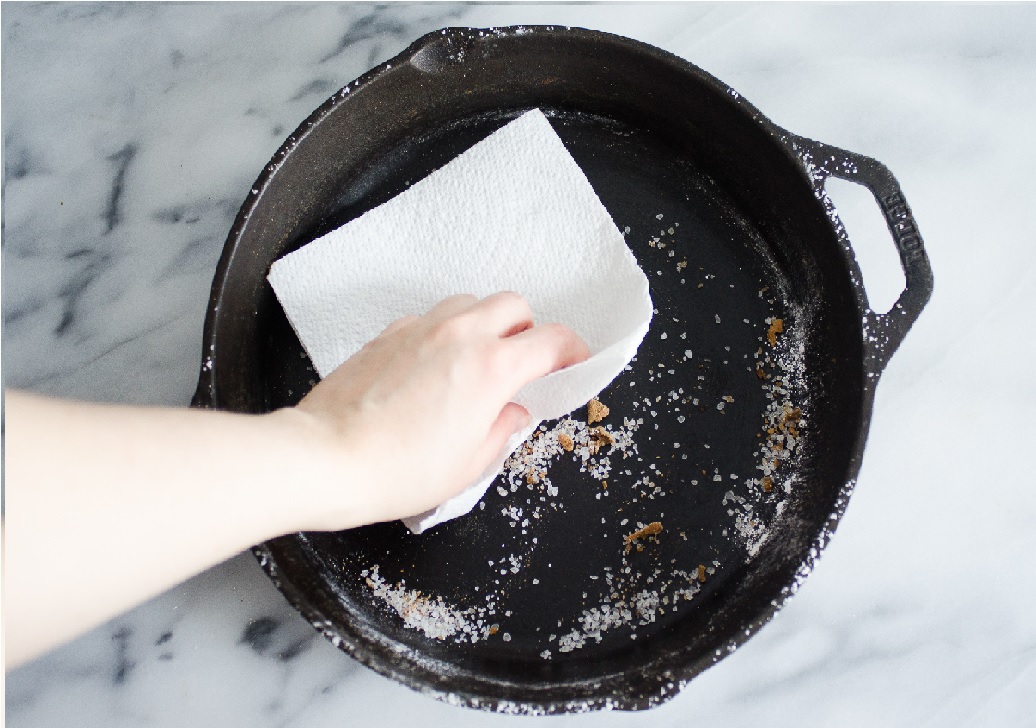 This not-so-hidden gem in your kitchen is kosher salt! Even ordinary table salt will work, it just has a finer grain than kosher salt.
First, heat the pan over medium heat until it is just warm, but not hot. Remove it from the heat. Now add a good tablespoon or two of kosher salt to the warm pan. Use wet paper towels to work the salt around the pan, scrubbing at any sticky or gunky areas. The salt will loosen and remove it. Rinse with warm water, and if any dirty areas remain, add more salt and repeat the scrub until it is all gone. Rinse thoroughly with warm water, and wipe dry with a clean, lint-free cloth.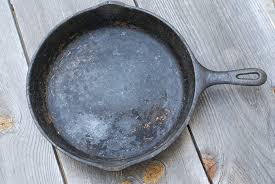 Once the pan is clean, put it back over medium heat until it is warm and any remaining moisture has disappeared. This is important to protect from rust.
Now that the pan is warm and thoroughly dry, add just a teaspoon of oil to the pan and use a clean paper towel to spread it over all the surfaces. Use a second paper towel to wipe away any excess oil, leaving the pan with a light sheen. Now you're ready to put the pan away and store it until its next use.