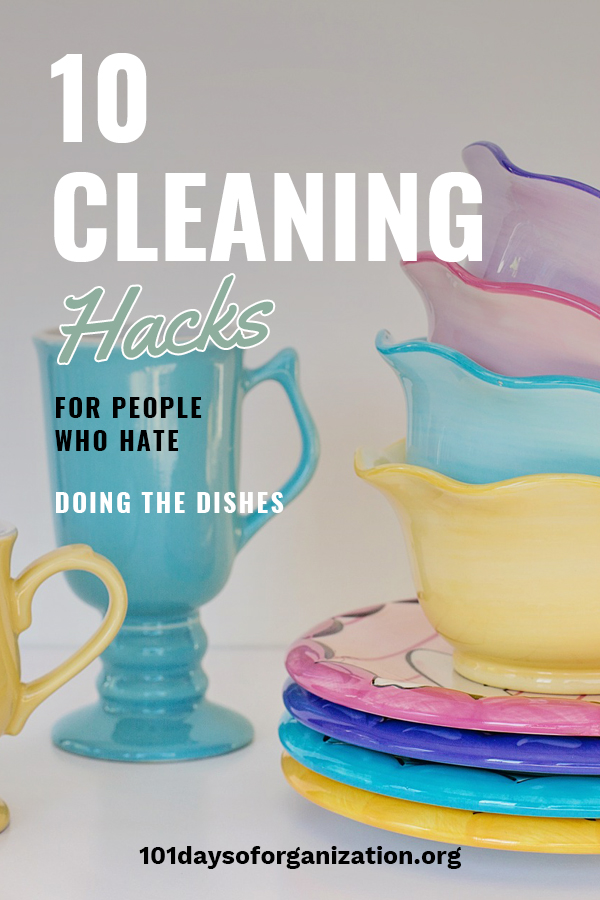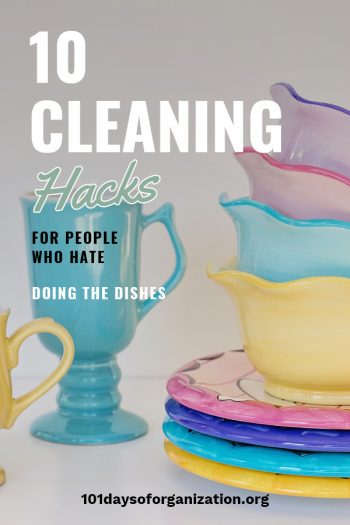 If you are one of those people who don't own a dishwasher and HATE doing the dishes, then today's post is especially for you! If you hate doing the dishes, it stands to reason that you would like to do them as quickly and efficiently as possible when you do have to do them. These cleaning tips will help you do just that.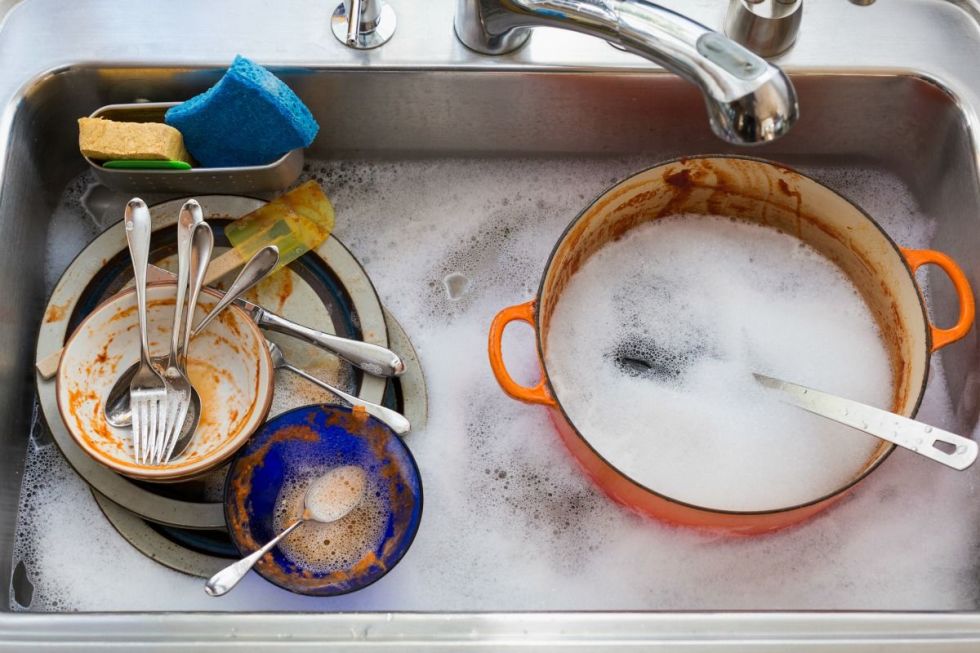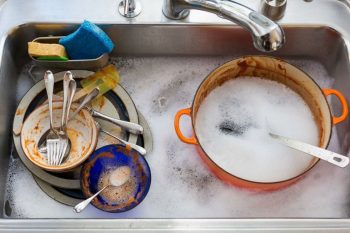 Here are 10 cleaning hacks for people who hate doing the dishes:
When you're cooking a meal, wash the dishes as you go. Fill the sink with hot, soapy water, and as you dirty a dish or cooking tool, drop it in the hot soapy water to soak. While you wait for cooking times or the oven to heat up, it's the perfect time to quickly wash what's been soaking.
Only keep the amount of dishes you absolutely need, and that will limit the amount of things you have to wash. If you live alone, only having a service for four goes a long way to prevent the dirty dishes from piling up!
Enlist a buddy to help. Some couples like to establish the "you cook, I'll clean up" rule. Others live by "you wash, I'll dry." Whatever works for you is what you should do!
Make the time go faster by playing your favorite music or listening to a good podcast while you wash.
Turn the chore into a game! Reward yourself every time you go a full week without leaving dirty dishes in the sink overnight.
Use a lot of one-pot or sheet pan dinner recipes to limit the amount of clean up there is to do after cooking. If you cover your sheet pan with heavy duty foil, you will probably not even need to wash that pan after cooking!
Don't let your dirty dishes just sit in the sink without at least rinsing them first. Stuff that dries on them is infinitely more difficult to wash.
Make a rule that you will not dishes go undone overnight–or at least give it a 24 hour limit before you have to wash them.
Buy yourself a good dish soap with a scent you love to make doing the dishes more enjoyable. Try Mrs. Meyer's in Honeysuckle scent!
Invest in some great rubber gloves, and if they're also cute it helps make a depressing job more fun.