There are some great dishwasher tips and tricks that everyone who has a dishwasher should know. They'll help you get the best out of your dishwasher, day in and day out. Read on to find out what they are.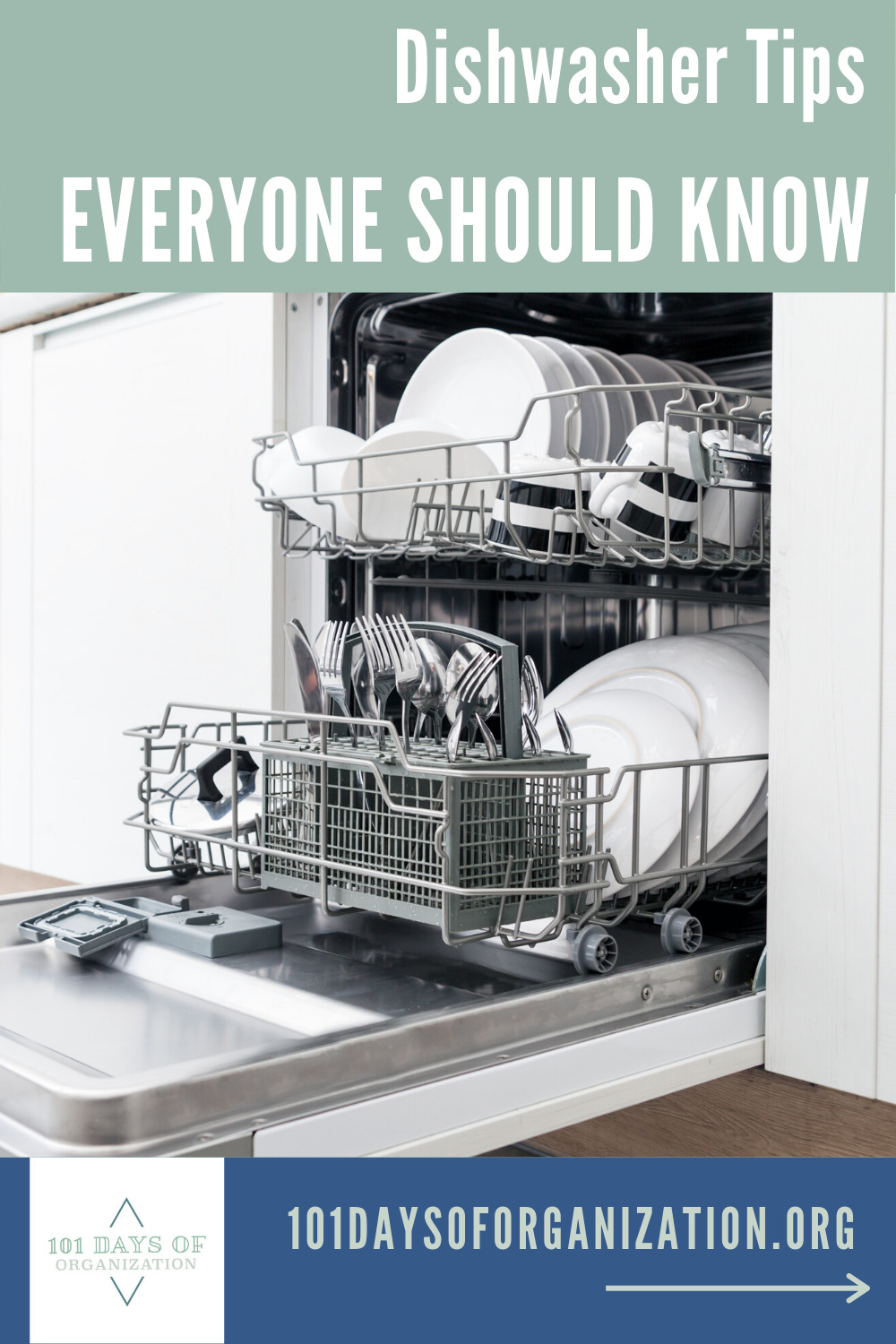 10 Dishwasher Tips And Tricks Everyone Should Know
1. If you want the cleanest dishes, you should make sure you're starting with a clean dishwasher. Hard water leaves residue that can keep your dishwasher from working effectively. You can fix that quite easily by running a cup of white vinegar through a regular wash cycle.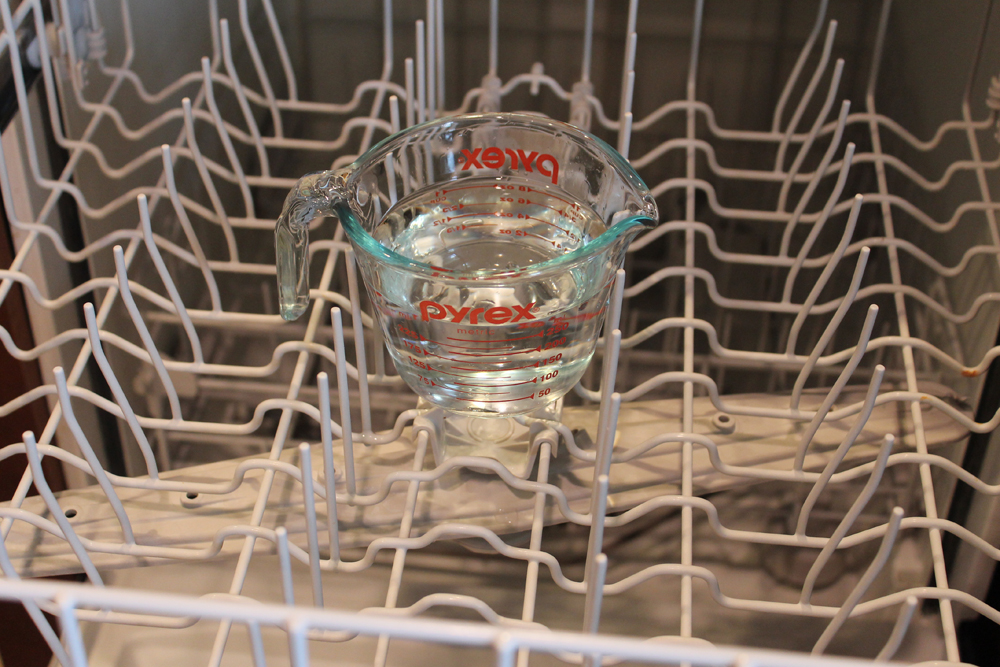 2. If you've had your dishwasher for long enough, then you may have noticed the tines and ends of your racks mysteriously acquiring rust spots. Those are no good, because they can leave yuck on your dishes. But there is a way to fix it! Just get some dishwasher tine repair caps to easily cover the rusty ends.
3. Here's an easy tutorial about how to give your dishwasher the once over. I'm not just talking a spit bath either. That means filters, the hose, etc. This is something you can totally DIY, and your dishwasher will thank you by running better and cleaning more thoroughly!
Here are the steps:
~After you have ran the dishwasher, empty it.
~Remove the racks, and any other items that seem easy to take out.
~Inspect the hole in the arms that spin and spray water. If necessary, remove gunk by using a toothpick or needle nose plyers.
~ This step seems unusual since the parts are from a dishwasher, but wash all of these parts. Use warm soapy water and a sponge. Rinse well.
~Wipe the door and the seal. The door seal often gets hard water build up and vinegar works well to remove this. For the smaller, hard to reach areas, a Q-tip and or toothbrush should be all you need.
How you doing? Still hanging in there? Just a few more steps and you will be done.
Steps Continued
~Clean the inside of the dishwasher using a soft rag and or a sponge. Baking soda and warm water make everything clean up easily.
~Run your dishwasher on a regular cycle but instead of using dishwasher soap, use vinegar. Just pour a few cups in the bottom, not the normal soap dispenser. While this is running, scrub clean the utensil holder. It usually remains quite clean but you want to double check that something wasn't missed.
~ The last step is to put everything together, close the door and clean the outside. Wash it clean with warm soapy water. If you have a stainless steel dishwasher, my favorite go to cleaner is pledge. No joke. Use a soft cloth and wipe in the direction of the grain. Pledge not only cleans, it resists smudges.
~ All major dishwasher manufacturers provide a diagram for the best way to arrange your dirty dishes in the dishwasher's racks. If you never paid attention to it, you probably should. Many load the dishwasher incorrectly and cause the water to be blocked. Dishes can be left dirty and gross. Look your brand up online and learn how to correctly load the dishes.
~ Stow the utensils in the utensil basket in an upright position. This helps the part that you eat off of get cleaner because it is better exposed.
Money Saving Tips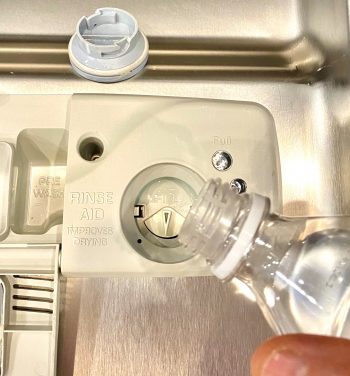 ~ You can use the dishwasher to clean things besides dishes. I've personally used mine to clean light fixture covers, vases, and wastebaskets. Don't laugh, but my husband has used our dishwasher to clean his flip flops and baseball caps.
Dishwasher Tips And Tricks: Hard Water
~ Hard water is killer for a dishwasher, and doesn't help when cleaning your dishes. I swear by Lemi Shine and add it to every load.
~ If you've never checked the temperature of the water that comes from your water heater, you should. If it's not heating effectively, it just makes a lot more work for the dishwasher. It should be set between 120 and 125 degrees for optimal cleaning.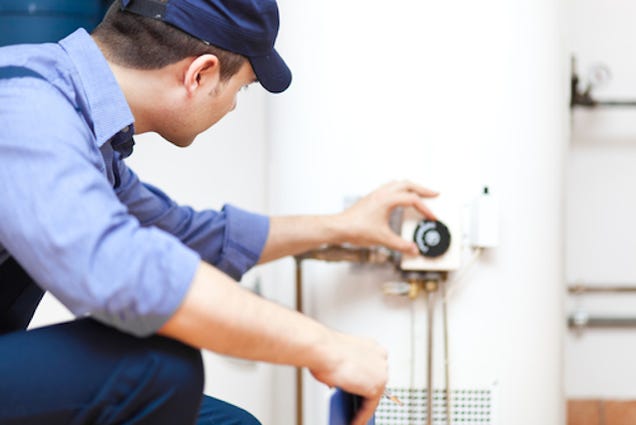 Now you have the dishwasher mastered, try this idea for cleaning the microwave.