Did you know that there are some amazing uses for aluminum foil? Some of those uses
don't even involve food or cooking. Here are just 10 of the ways you can save tons of time with aluminum foil.
1.Sticking a slice of bread or a couple of jumbo marshmallows into the bag will help soften hardened brown sugar over time, but if you need a quick fix, use foil. Just make a foil packet to hold the hardened brown sugar. Pop it in a 300 degree oven for 5 or 6 minutes, and the brown sugar will soften up.
2. You may have heard of the foil trick to help quickly remove tarnish from your good silver. Well, I'm here to tell you it works. Fill a baking dish or your sink with hot water, add a sheet of foil, and sprinkle in some baking soda and salt. Lay your tarnished silver on top of the foil. After it sits for 5 minutes, you will see an amazing difference. It's like magic!
3. The next time you have a gunky mess left in your cast iron skillet, just ball up some foil. Use the foil ball to help scrub away the gunk.
4. If you don't have the right size funnel, a piece of foil can be molded into the perfect size with minimal effort.
5. Prevent messes inside your oven by placing a sheet of foil on the rack underneath a messy item, such as a fruit pie. It's a cheap and easy way to avoid having to clean the oven!
6. When painting your front door, foil is a much easier way to protect the handle and so much easier than trying to wrap it in tape! Why didn't I think of that?!
7. Protect your fruit trees from the birds during the growing and harvesting season. Just hang strips of foil in the tree. The light reflection scares the birds away.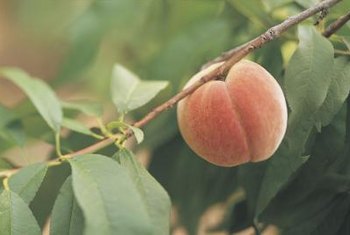 8. Protect the smart cards in your wallet, and you don't need an aluminum wallet. Just wrap your cards in foil. It's not pretty, but it'll do the job!
9. You can protect your steel wool pads from rust by storing them in aluminum foil.
10. Cover a paint palette in foil to make it instantly disposable. You'll get a lot more uses out of one palette!
Inspiration and ideas for this post came from the following blogs and websites:
Spoon University {funnel}
SF Gate Home Guides  {protect your peach tree}
Good Housekeeping {protect smart cards}