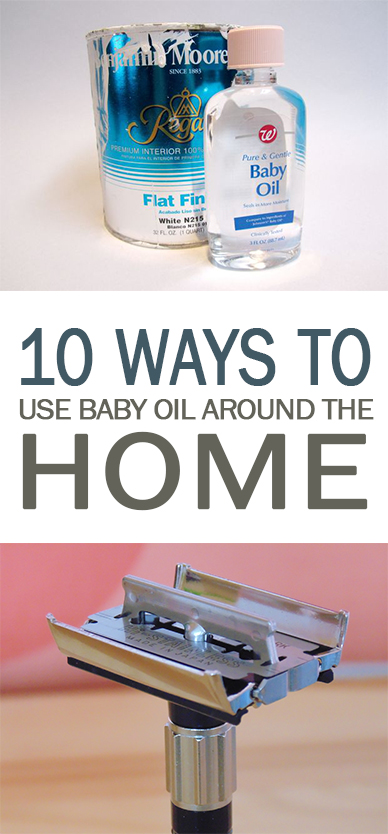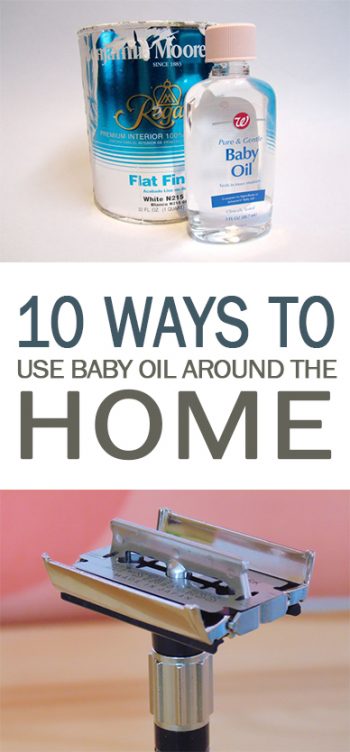 For a tidier manicure, take a little time to rub baby oil into your cuticles before you break out the nail polish. You'll save time in the end by not having to clean up any stray polish.
After your next home paint job, use baby oil to get any latex paint right off your skin. Just massage a little baby oil into the paint on your skin until the paint is loosened. It's gentle but it definitely works!
The next time you have a necklace that seems to be hopelessly tangled, try a little drop of baby oil to help loosen the kinks. It'll be ready to wear in a jiff!
You can use baby oil to help clean and moisturize the leather of your bags, shoes and boots. It provides a nice sheen to the leather, without the chemical smell of leather polish!
Add some baby oil to your shower gel to provide a little extra softening for your skin. Bonus: your shower gel will also go farther and last longer!
Use baby oil to soften and condition your makeup brushes. They'll last longer!
For less than the cost of WD-40, you can quiet a squeaky hinge by applying a drop of baby oil to the offending area!
To lubricate your paper shredder, wet a piece of paper with baby oil and then run it through the machine. Super easy!
Try baby oil for shaving your legs instead of shave gel. It lubricates the blades, protects your skin, and leaves your legs feeling so smooth afterwards that you may not go back to shave gel.
Baby oil rubbed on your belly during pregnancy can help to prevent stretch marks, and also can help reduce the itchiness some women experience.