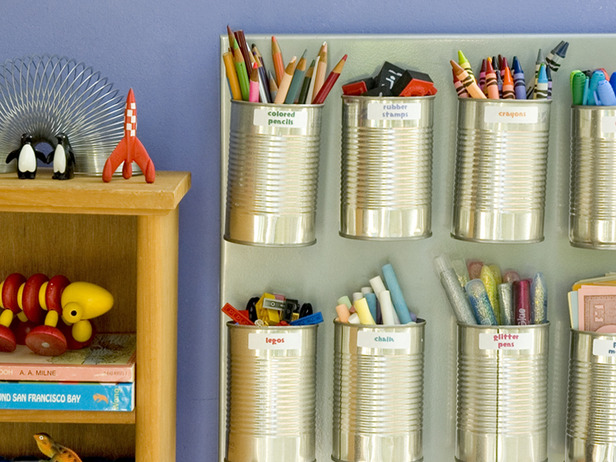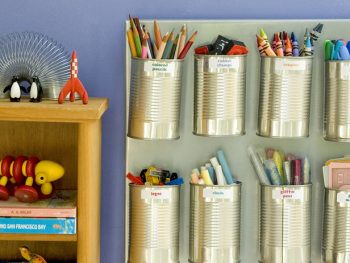 Use some empty soup cans to make holders for the art supplies in your kids' rooms! You can add magnets to them to keep them in order and even add some labels if you would like. It looks so nice and organized and is really cheap to do!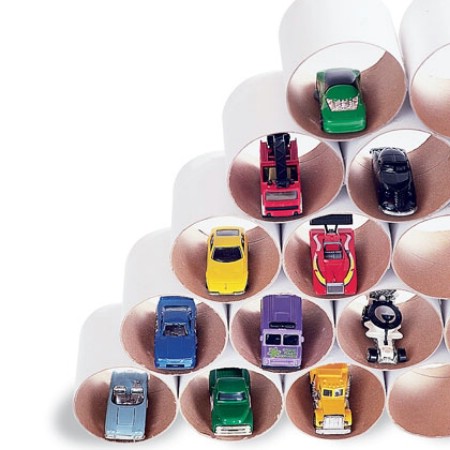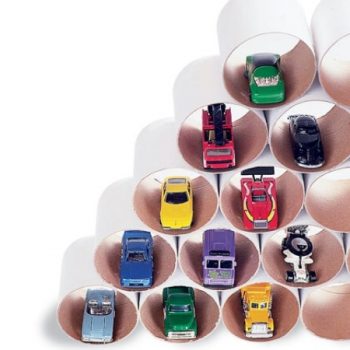 This car storage is made from empty toilet paper rolls! It's so easy to make and assemble and you can paint the rolls any color you would like to match your kids' rooms. It fits little cars in there perfectly and is a great way to get organized.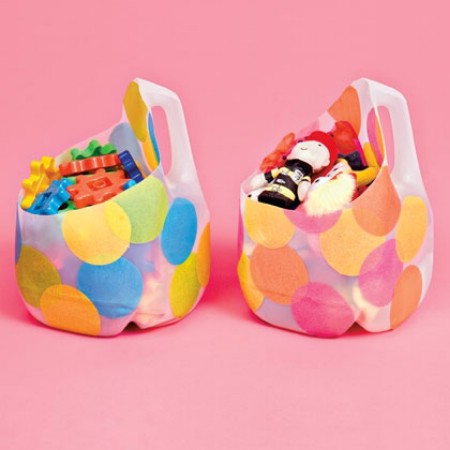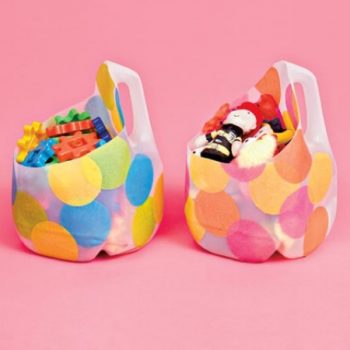 Use a milk jug as a toy holder that can be transported places as well. Kids love this because it's easy to carry around when they want to. You can decorate them however you would like and your kids can even help!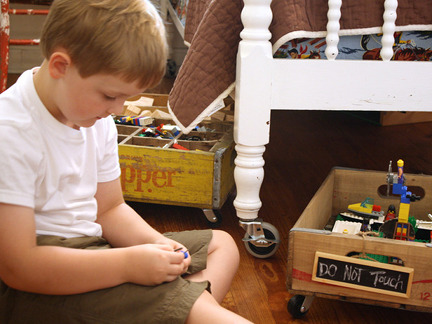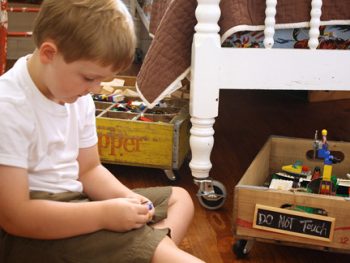 Use some crates or plastic bins and attach wheels to them for some extra storage. These are nice to have because you can slide them under their beds too so that things look organized and clean.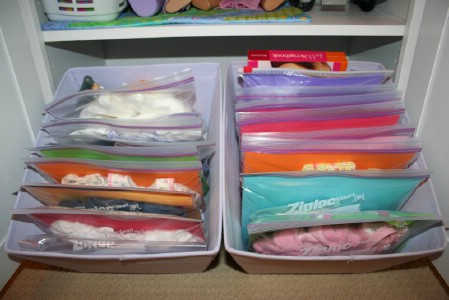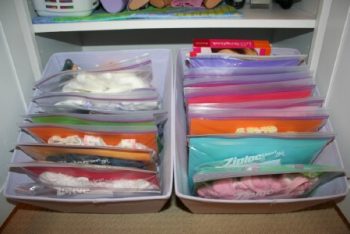 Doll clothes can make messes so quickly! For a simple solution, organize them into ziplock bags. It's an inexpensive way to keep them all packed up and easy to pull out. You can even add some cardboard inserts between different types of seasonal clothes or type of clothing item (like pants or shirts) so that they are filed by category to help your kids' now where to find what they are looking for.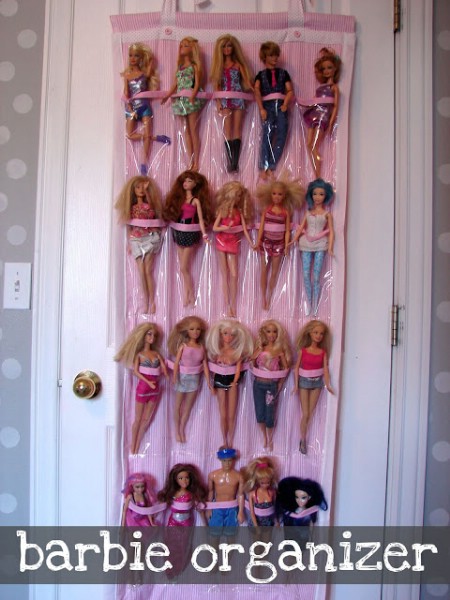 Put Barbies into an over the door shoe organizer! All of the dolls fit inside really well and you can even find organizers at the dollar store. They can all be kept in place and seen really well.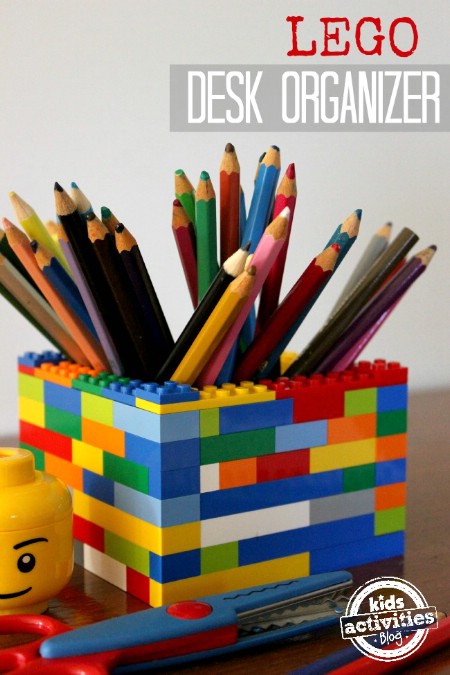 Make your own desk organizers using Legos. This is easy to make, or you can get your kids to even make them for you! It will match other decor in your kids' rooms and can be built to whatever height or width you'd like.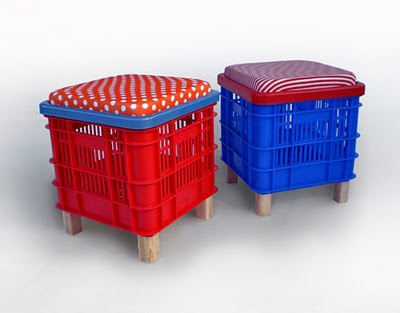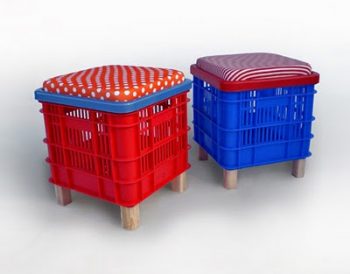 Use milk crates to make seats!. These are nice for kids to use, and light so they can move them around if they want to. The bottom part doubles as storage space too which is GREAT!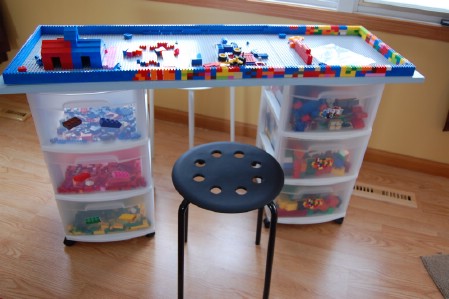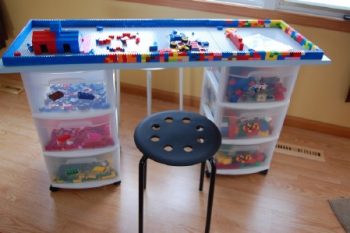 Store your kids toys into plastic, storage bins. This will keep them organized but still easy for them to see what is inside. You can also make a table out of them (like seen above) by attaching a connecting piece, like a Lego table, up top. This way they have toys in the compartments but also a nice desk or table they can use too.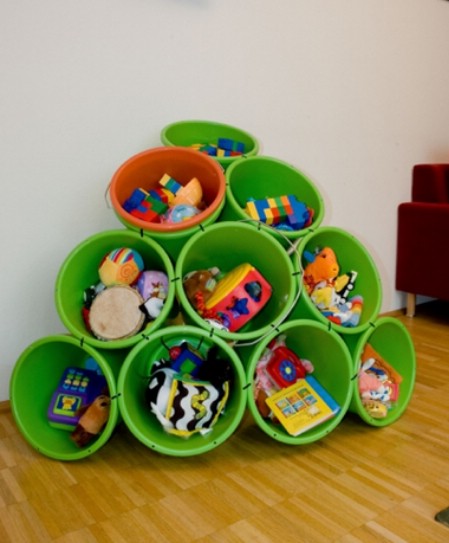 Use buckets to make this fun toy holder! This is such a great idea and can hold all kinds of stuff. It looks like a fun piece of decor but is also really handy to keep things organized.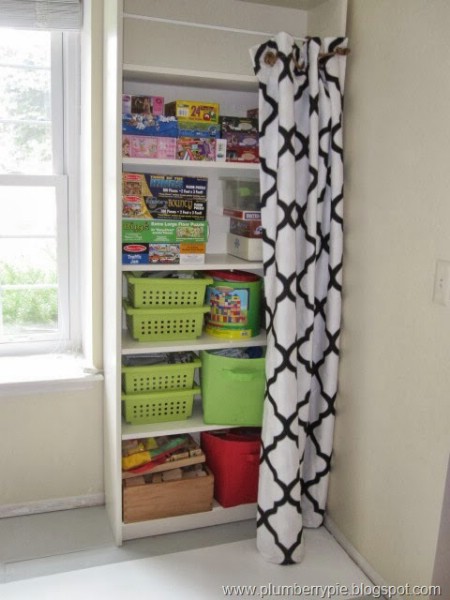 This is a great hideaway storage idea! If your kids have shelves in their rooms, you can easily make things look cleaner and more organized simply by adding a curtain that can pull across the front to hide all of the clutter behind it.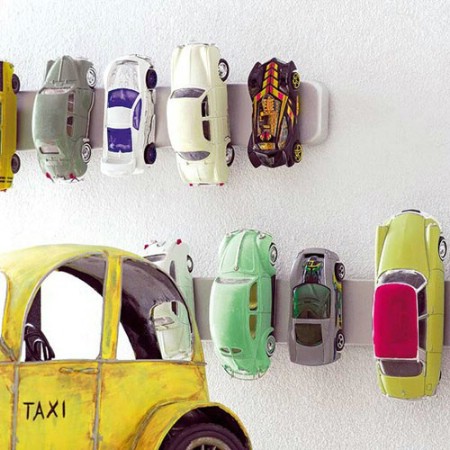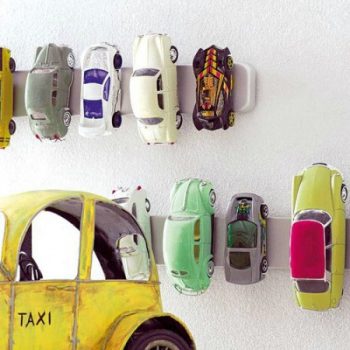 Use magnet strips as a fun and easy way to keep some of your kids toys nice and organized! These are fun for kids and easy to set up.