Once you are done with your current toothbrush, you might think its usefulness is past. But think again! A toothbrush is the perfect little tool to keep around the house, because it'll help you accomplish a lot. Let me show you 12 terrific ways to reuse old toothbrushes!
Before we start, you can certainly take the time to clean and sanitize the toothbrush. Just add it to the next dishwasher load, or put it in a pan of simmering water for 15 or 20 minutes. Now you're ready to use it!
1. A toothbrush is the perfect size to remove crumbs from all the little nooks and crannies in your toaster. No more stinky, burning crumbs when you make toast!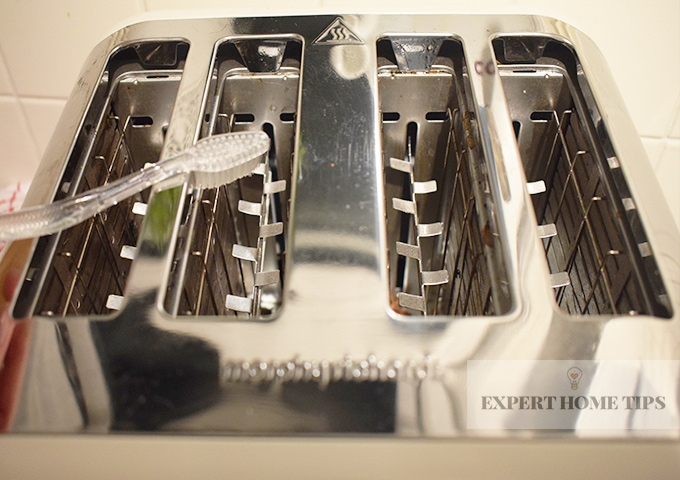 2. A toothbrush is the handiest little tool to help remove a stain from your shirt–even right after it happens. Just use a drop of dish soap and a little water to spot clean and prevent the stain from setting.
3. Keep an old toothbrush in your cleaning caddy. It's great for lots of jobs in tight spaces, especially for removing hard water build up around your faucets.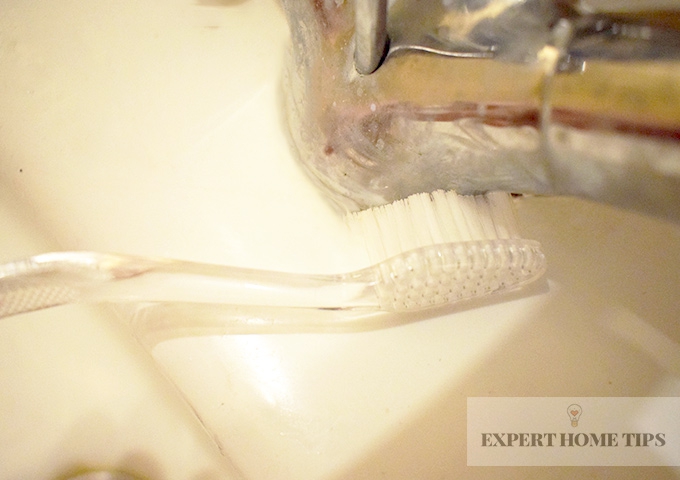 4. Be sure your cutting board is really clean by getting into all the teeny spaces with a toothbrush.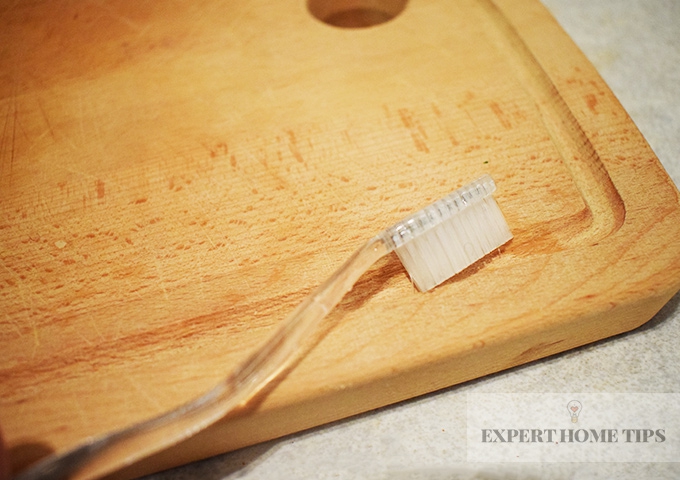 5. Pick up a brand new toothbrush from Dollar Tree and use it for grooming your brows. It's a cheap tool that works really well!
6. The next time you need to touch up those little grays, use a toothbrush along with your favorite hair dye. The toothbrush gives you great control along the hairline.
7. Use a toothbrush to clean your jewelry. I like to soak mine in hot water, then Windex. A soft-bristled toothbrush is perfect to remove the grime and shine up your diamonds.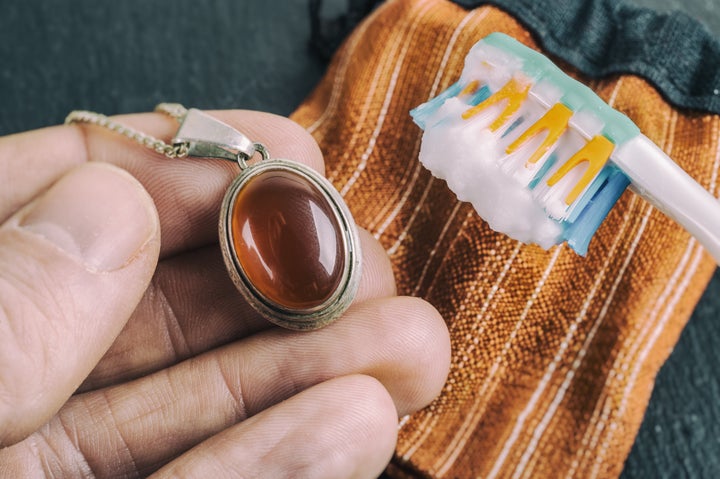 8. Your hairdryer won't work as well if you don't keep the filter free from dust and lint that it pulls in from the air. It's no match for a toothbrush, though.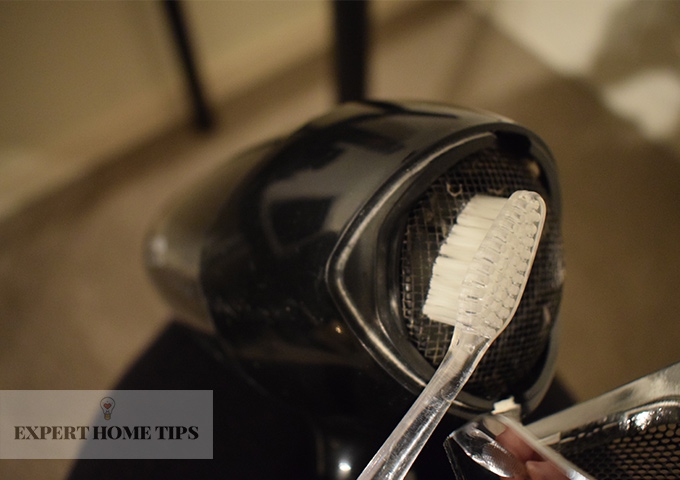 9. Crumbs in the keyboard of your laptop computer cannot hide from the small bristles of a toothbrush.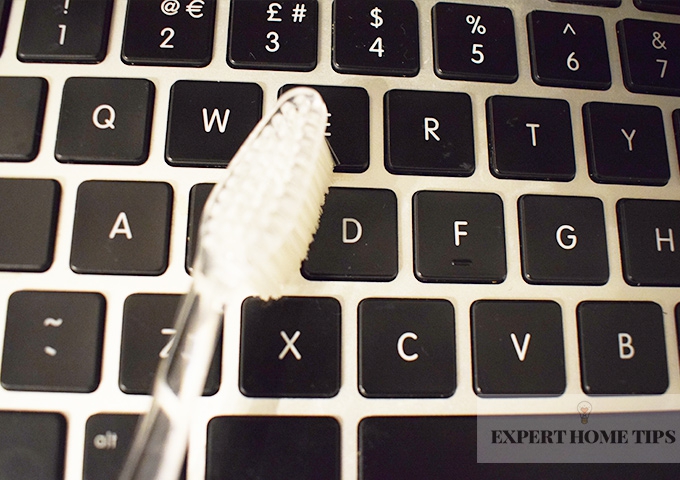 10. The next time you detail your car, remember that a toothbrush is the perfect size to get dust and crumbs out of the little spaces in the dash and around the cup holders and such.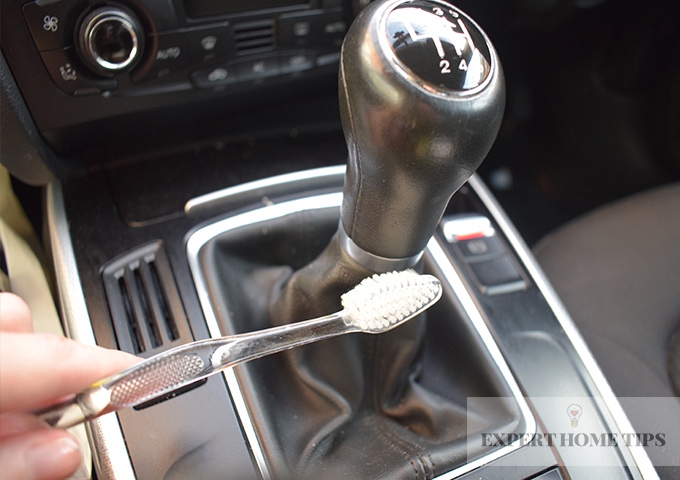 11. Shaving cream and a toothbrush will remove your littles' crayon artwork from the walls.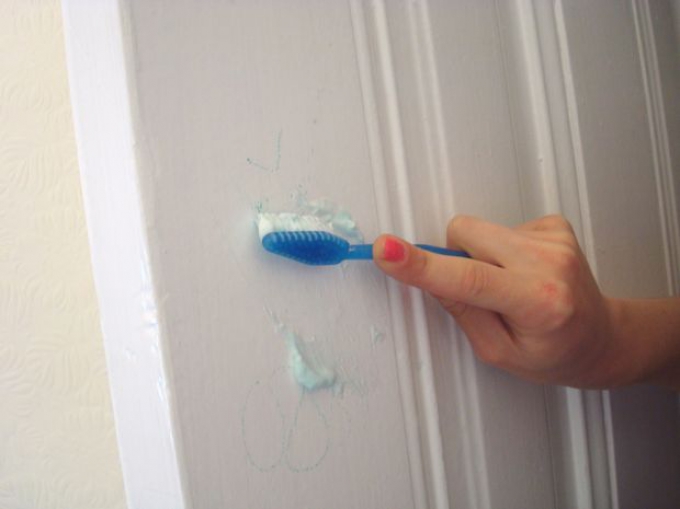 12. Grab a cup with water and a little bleach, then dip your toothbrush in and use it to clean up mold and mildew spots from your grout. I've done this so many times!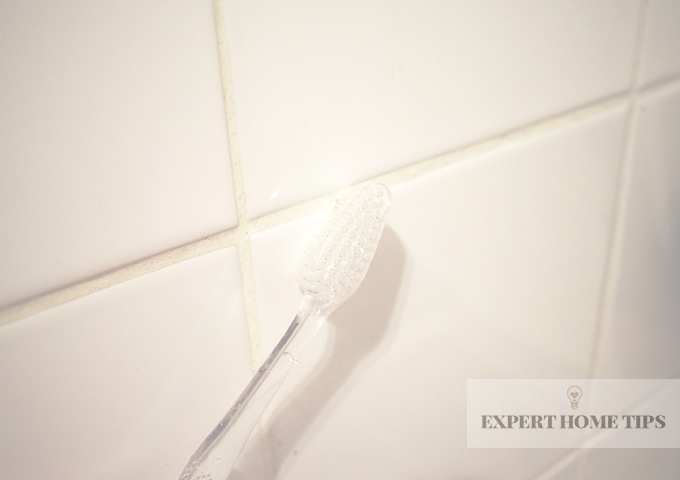 For more on these and other uses for a toothbrush, click on the following links:
Huffington Post  clean your jewelry without jewelry cleaner