Tired of your dated old bathroom, but think you can't afford to do anything about it? Did you know there are some simple ways to remodel your bathroom on a budget? Well, there are! Stick around and find out how you can update your bathroom without breaking the bank.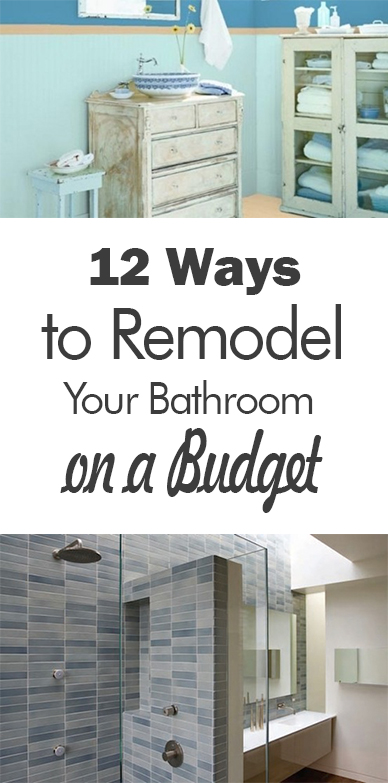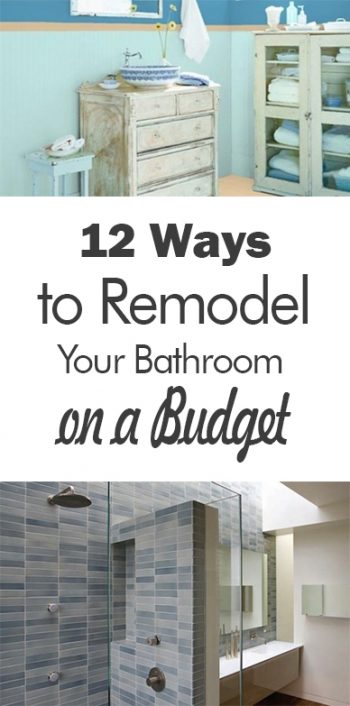 Tip #1: According to This Old House, an average bathroom renovation can run anywhere from 7-10,000 dollars. That being said, there are some great renovations you can do for less than $3,000….if you're willing to do some work yourself. Generally, a remodel on a budget means you won't be tearing down any walls or moving any of the plumbing, but just because you won't gain space doesn't mean you can't make it feel much bigger. One way to accomplish that is to utilize clear glass shower doors instead of using a shower curtain.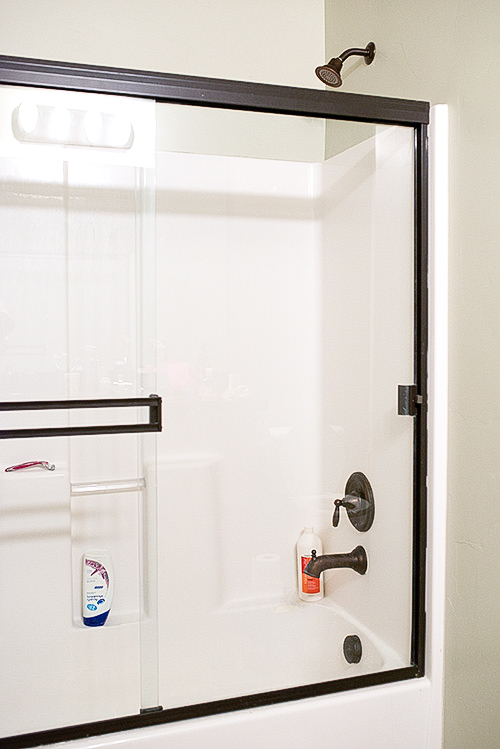 Tip #2: More simple renovations can have a big impact. That means changing the window coverings, repainting, and updating the flooring can really breathe new life into your bathroom.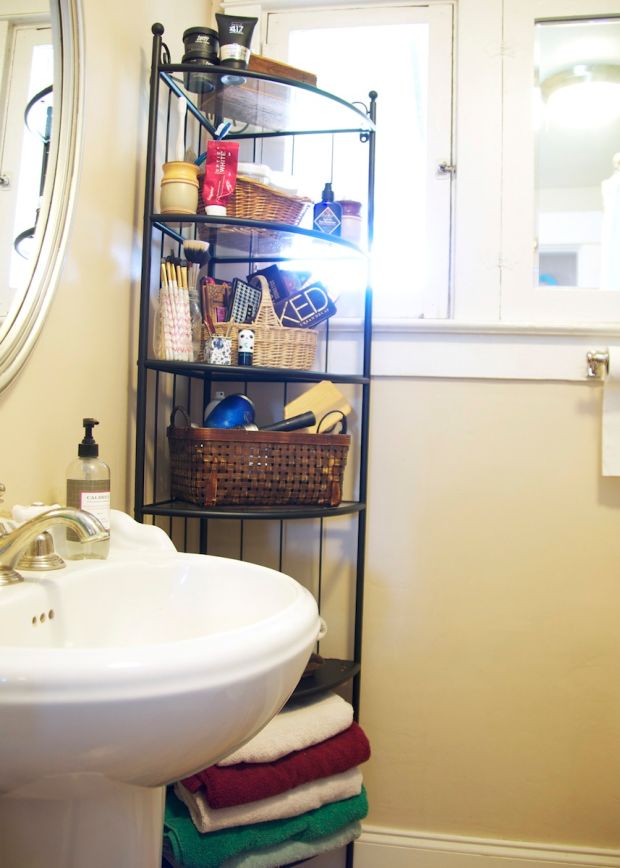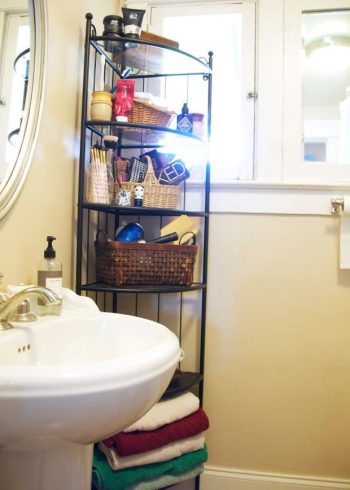 Tip #3: Limit the amount of tile you plan to use. Tile is expensive, especially ones with more artistic finishes. Focus on tiling areas that have the highest visual impact, like the floor. Another way to limit tile expense is to use a cheaper tile for most of the shower area, but accentuate it with a horizontal strip of more artistic tile to dress up the overall look.
Tip #4: If you really have very little to spend but want to give the bathroom an improved look, go with a new paint job!  A simple change of color on the walls can have a big impact.  It is important to get the best bang for your buck when painting a wet area like the bathroom, so do spend a little more on quality paint that is meant for that type of use. See Valspar for tips on painting a bathroom.
Tip #5: Take a look at updating the fixtures. Sometimes, just updating the fixtures is a great budget-friendly remodel project for the bathroom. Modern Bathroom is a great place to look for inspiration.
Tip #6: A little thing like dirty grout can have a negative impact on the overall look of a bathroom, and so can unsightly, cracked caulk in the tub and shower. By just re-caulking and cleaning up grout lines, you can give a fresh, new look to your bath for only a few dollars. Check out Bob Vila's tips for cleaning grout.
Tip #7: Instead of spending the money to replace an old tub, spend less to have it resurfaced. And if it is made of porcelain, fiberglass, or even cast iron, you can DIY it with a kit from your nearest home store. Here is a great tutorial on resurfacing your tub.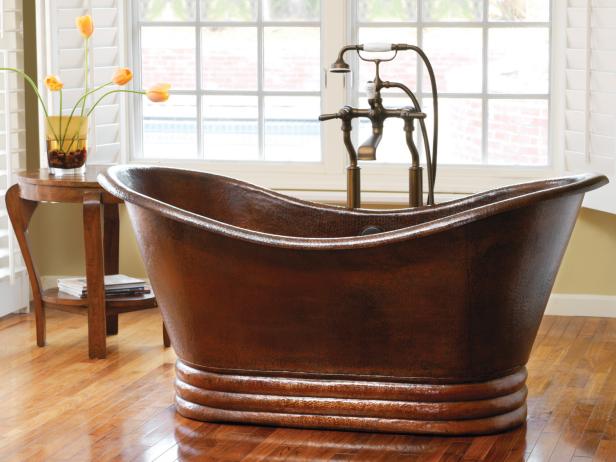 Tip #8: You can save a lot of money on fixtures, toilets and showers, if you are willing to purchase them used. A Habitat for Humanity ReStore is a great place to find sinks and mirrors, as well as toilets and tubs.
Tip #9: Remember that low-flow toilets and showerheads will cost you less to buy and operate, so they are a win-win for any bathroom remodel.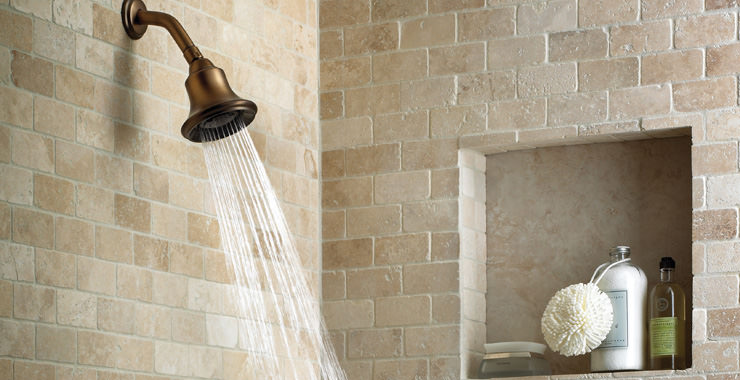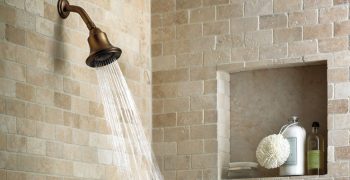 Tip #10: Granite countertops are a popular choice in many bathrooms, but you don't have to go with the expense of granite to have a great look in your bathroom remodel. Take a look at lower-cost options just to be sure there isn't something you could feel good about using. If you're set on splurging on granite, there are ways to save a little money while doing so. Look at less popular, and thereby less expensive colors, or purchase a slab with some minor imperfections. If the sink or faucets will hide it, no one will ever see it.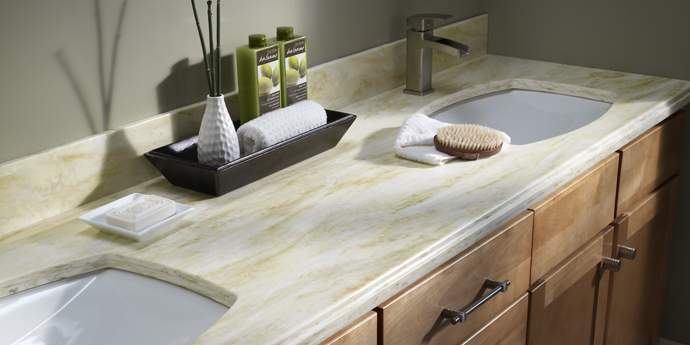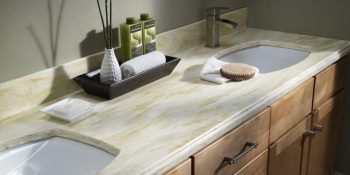 Tip #11: Save money on a vanity by using a vintage dresser instead. This is perfect for a DIY project, and is also all the rage right now. You will need to cut the top of the dresser off to accommodate a sink, and also cut into drawers as necessary to accommodate plumbing. Learn how at HGTV.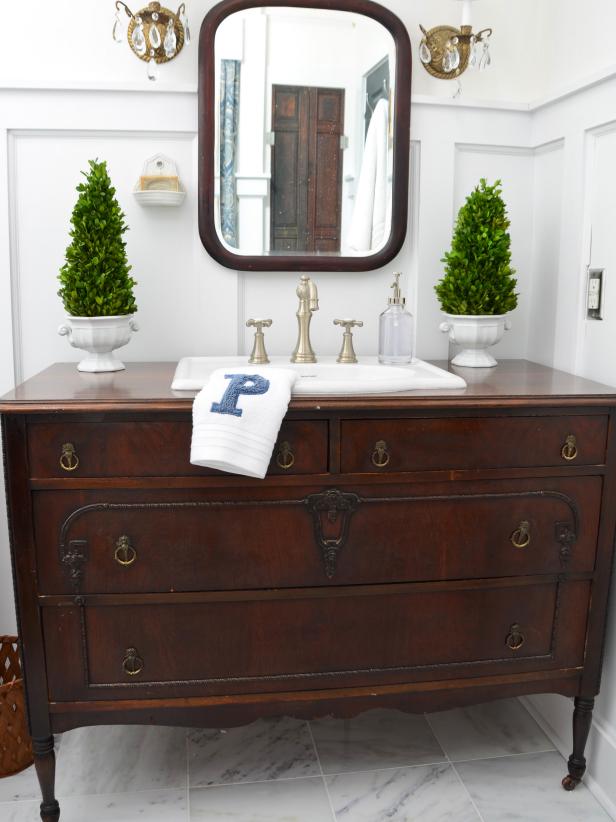 Tip #12: If you have a plate glass mirror on the wall, keep it! You can really change up the look of it by adding a custom frame. This is a relatively easy DIY remodel project that can really transform the look of your bathroom.