With the weather getting nicer, the last thing you want to do is be inside cleaning. However, the start of the new season also marks the start of a new cleaning cycle—spring cleaning. And while we may moan and groan about having to get the house in order, it isn't something that has to take all day. Here are just a few tips that will help you spring clean faster than you ever have!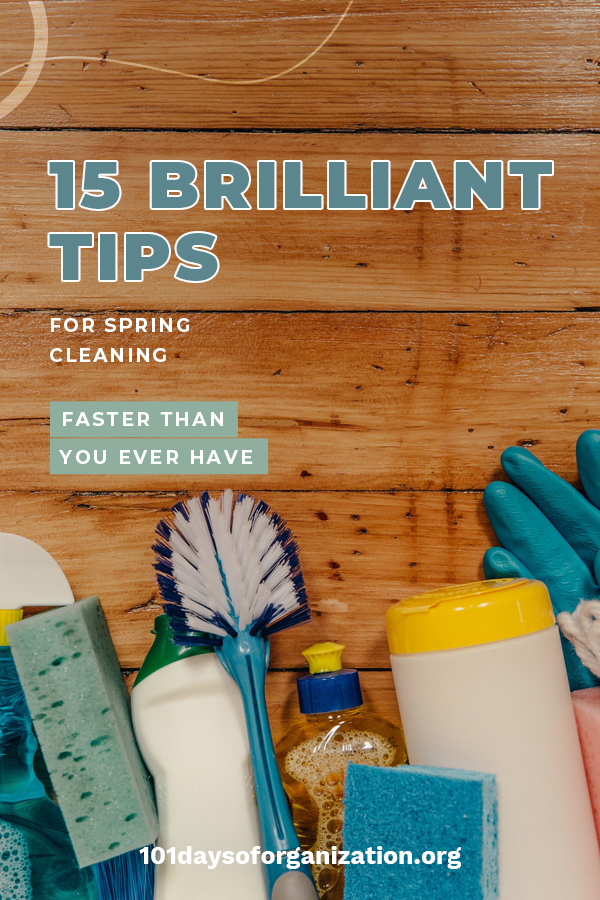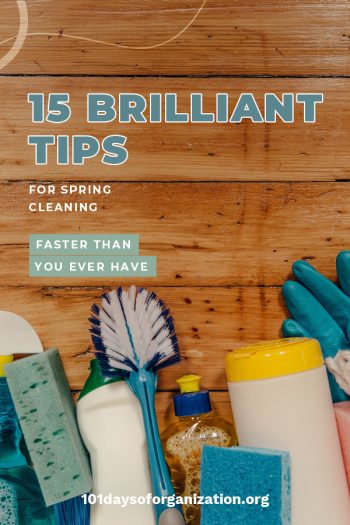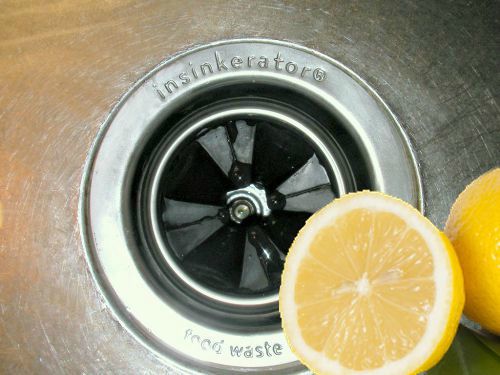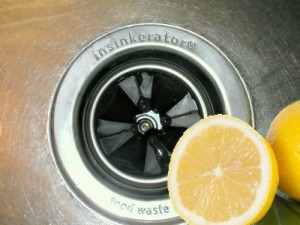 There's no need to try and take apart your whole garbage disposal every time you want to spring clean. Instead, just add some lemon peels, salt, and ice cubes down the drain, run the disposal, and you're good! The lemon freshens while the salt and ice scrub away at any stuck-on residue.
2. Speaking of lemons, cut one in half and use it to clean stainless steel appliances. Just rub the exposed part of the fruit until water stains and other marks go away. It's a lot faster than breaking out cleaner and a rag, plus it leaves a great fruity smell behind!
3. Another great tip to spring cleaning faster is setting a timer for yourself. One, this helps you make sure that the 10-minute chore doesn't turn into an all-day feat. Secondly, it will motivate to clean faster because who wants to leave a floor half mopped? Pretty genius, right?
4. Cut down on future cleaning projects by applying a thin layer of car wax onto your stovetop once you've cleaned it. Buff it off with a clean towel and you're done! This makes the glass stovetop look shiny and new while also prevent future spills from sticking to it as easily.
5. Cut the cleaning time of your microwave in half by using this great trick! Fill a bowl with water and vinegar, stick it in the microwave, and then run it for a few minutes. When done, take the bowl out and you should be able to easily wipe away any stains that were hardened on before.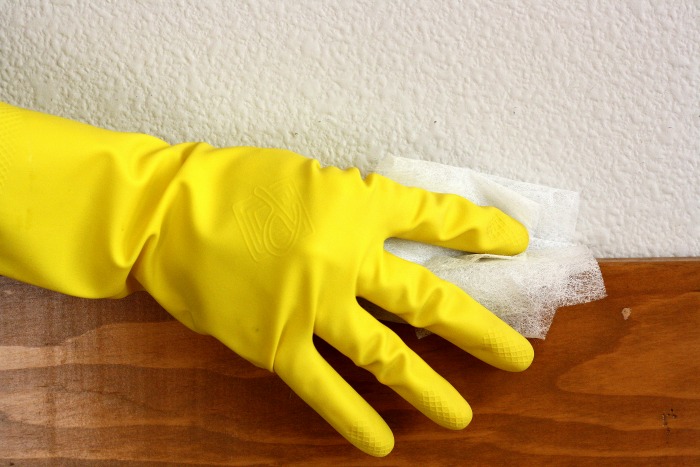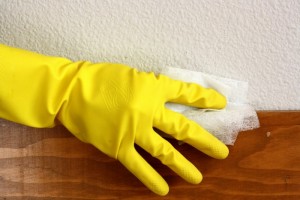 6. If you're like me, then you probably hate dusting. It's just something that always comes back and you always have to clean up, no matter how well you did it the first time. However, if you use dryer sheets to dust, it helps break down static cling, so the dust doesn't stick to the surfaces of your home. That means less dust overall, meaning you don't have to dust as much!
7. Don't waste time by creating a hundred different categories for your clothes and other items. Instead, make three piles: keep, donate, recycle/upcycle. Keep what you know you'll use and wear, donate what is still in good condition but you don't use, and recycle or upcycle anything else!
8. If you have little kids, then you know how easy it is for toys to accumulate and never get cleaned. Instead of washing each action figure by hand or soaping up each Lego individually, put them in a mesh bag and clean them in the dishwasher. Just make sure they won't melt, or else you could really have a problem on your hands!
9. Speaking about the dishwasher, make sure that it's clean, too! Just because it cleans things, doesn't mean it's always the most germ-free. However, instead of taking out all the racks and crawling in the dishwasher, simply add some lemon Kool-Aid to it and run on hot. This breaks down buildup and also freshens the whole machine.
10. A clogged showerhead is one of the most frustrating things to use and one of the most annoying things to clean. Instead of taking the whole thing apart, here's a great solution! Simply tie a bag of vinegar around the showerhead and let it sit for a few hours. The vinegar will eat away at any residue, doing all the hard work for you!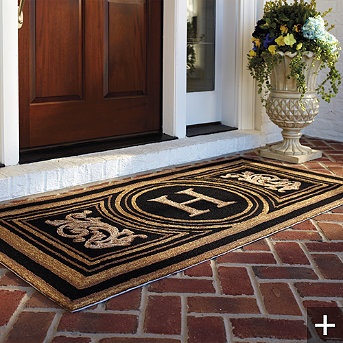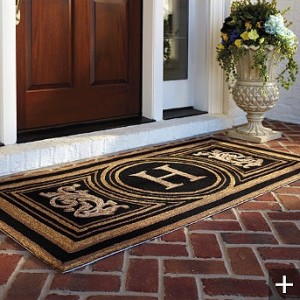 11. One of the first things you're going to want to clean is the entry mats and rugs. If they're not clean, then every time someone comes into your home, they're just going to track in more dirt and mud. But, if you get them clean, then the mess won't even have a chance to get inside.
12. This may not speed up your immediate spring cleaning, but if you take the time to apply a fresh layer of wax or sealer to your floors, then the next year they won't be as hard to clean! And applying the coat isn't even that hard—it's just a matter of knowing what type of floor you have! Spend a little time now to save a ton of time in the future!
13. Remove dust from ceiling fans by using a pillowcase. Simply slip the pillowcase over the fan blade, and then pull back, with your hands clamped tightly around the edge. This will remove all the dust, which will fall into the pillowcase and not on your floor.
14. When cleaning your bathroom, make sure to check the medicine cabinet. If there is any expired or out-of-date medicine, dispose of it properly. Not only is this unsafe to have around the house, it also takes up lots of valuable space you could be using for other things.
15. Spring cleaning often involves cleaning the outside of your windows since you want to let all that great sunlight in. However, make sure you plan accordingly. If you wash the windows when it's too hot or about to rain, then you'll find that the solution will either evaporate or all your hard work will be gone the next day. Look at the weather and plan around it so that you can clean the windows quickly and they can stay clean.