I'm going to be honest with you: one of my least favorite chores to do around the house is dusting. I know that it doesn't require strenuous amounts of work, but just the fact that I always have to do it drives me crazy! And it always seems like I'm never really picking up the dust but just pushing it somewhere else. If you're like me and have a continual war against dust, then try some of these great tips to help reduce dust in your home.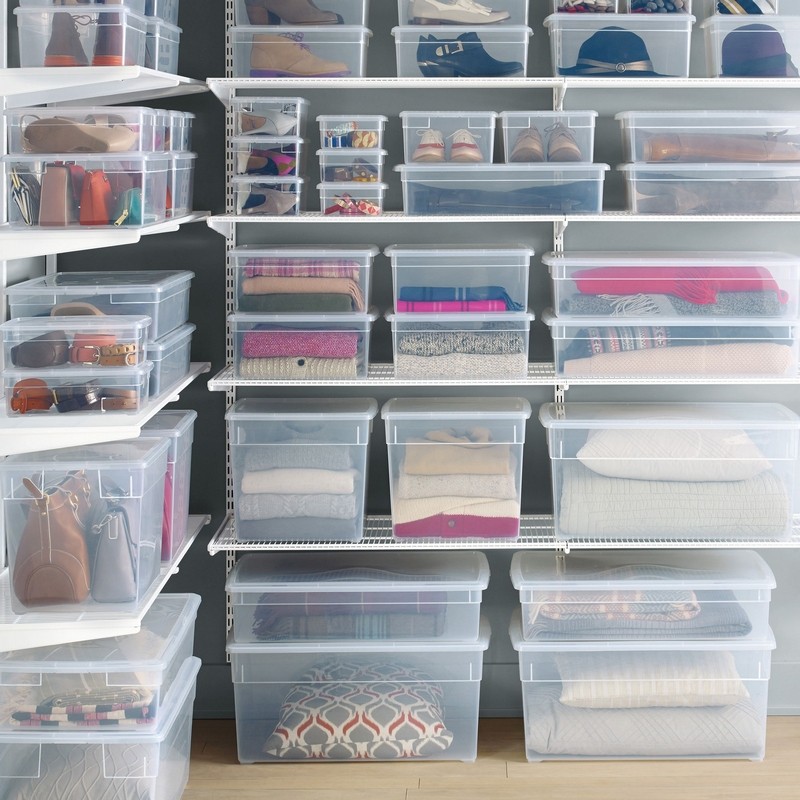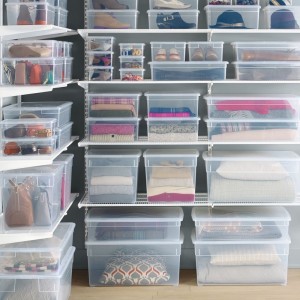 1. Whenever possible, keep your clothes and other items stored away in clear bins if you aren't using them. This especially goes for seasoning clothing or holiday gear. The less fabric and clothing material you have exposed to open air, the less they can shed and turn into dust. Use clear bins so you can easily see what's in each one.
2.Some people suggest that you clean the vacuum bag and filter every time you use it. Now, that may be a little overkill, but consistent maintenance can both extend the life of your vacuum and also keep your home cleaner and more dust-free.
3. For those items of clothing that you do have out, considering getting garment bags for them. This is essential the same thing as the bins, but it makes your clothes more accessible. You especially want to do this if you have coats and clothing with heavy fur linings or other material that sheds frequently.
4. Try dusting with a dryer sheet every now and then. Not only does this pick up the dust, but it also gets rid of any static that may have built up in places like your TV or couch. Static attracts dust, so the less static you have in your home, the less dust that will build up.
Make sure to wash and change your bedding at least once a week. When you sleep (or when anyone is on your bed), skin flakes get onto the fabric. Then, every time you fluff the pillows, move around in your sleep, or plop onto the bed, you kick that debris in the air. Washing and changing the sheets weekly stops this.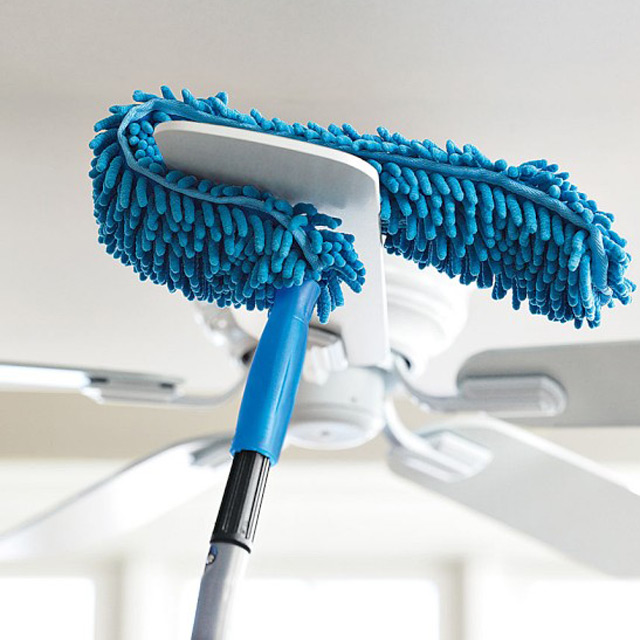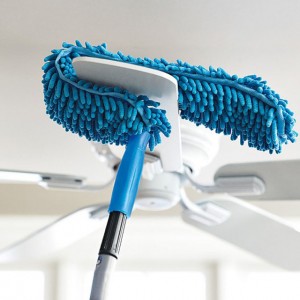 5. Use a microfiber duster around the house. This traps more dust than an old rag and can usually reach places better. Make sure you replace the duster as necessary so dust doesn't build up on it!
6. Another way to keep dust to a minimum is by replacing your home's air filter. If they're old and clogged, then dust will block the holes. This means the dust doesn't actually leave your house, but just hangs around.
7. You also might consider replacing your vacuum bag, or your entire vacuum. Depending on how old it is, how often it's used, and any other damage or normal wear-and-tear, your vacuum may not be doing anything. Just because it turns on doesn't mean it's actually sucking up dirt and dust.
8. Mop your wood and tile floor occasionally so that any dust on the ground won't fly anywhere else. The wet mop traps the dirt and dust, which isn't always the case if you just sweep. Make sure to carefully wring out the mop so the clumped up dust doesn't end up back on the ground.
9. There are some things you can't vacuum very well, like pillows, rugs, and blankets. Because of that, we often overlook them and they gather dust. So, make sure to take them outside and beat them every now and then. But do it far away from windows and doors, or else the dust will waft right back in.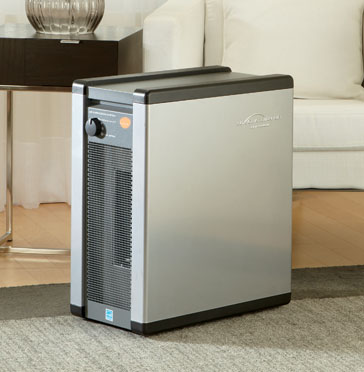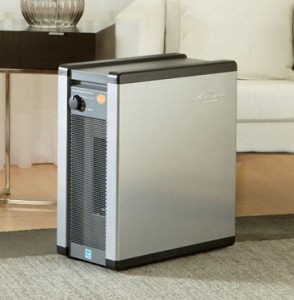 10. If you REALLY want to make your home more dust free, buy an air filtering and purifying system. Most look like a big tower fan and do exactly what they sound like they do—they suck in air, trap the dirt and dust, and put out cleaner air. Just choose one you like and that fits your budget and your home.
11. Whenever you do a deep clean of your house, make sure to scrub down the walls, including the baseboard. Dust clings to the walls and, although we can't always see it, that dust can fly away and get on other, more noticeable places.
12. One way to streamline the dusting process and also avoid dust collecting is by getting rid of random knickknacks and decorations. Not only do they provide more surface area for the dust to settle, but they also deter you from dusting since you have to work around them.
13. Minimize the amount of textiles you have in your house. While they may look good, textiles are a source of dust and also collect dust! As the fibers break down and fall away, they deteriorate and turn into dust, so the less textiles you have, the less dust you'll have.
14. Get into the habit of taking your shoes off before you come into the house, and have your family follow suit. The dust and mud that gets tracked into your home eventually breaks down and contributes to the layers of dust, so stop it before it has a chance to enter!