Why does it seem like the area in which we prep our food is the hardest to get clean and stay clean? The kitchen is often said to be the "heart of a house" and maybe that's why it is so difficult to keep clean! Don't let the prospect of tackling the mess in your kitchen stress you out. Here are 17 utterly amazing hacks to make your kitchen scrub down a whole lot easier.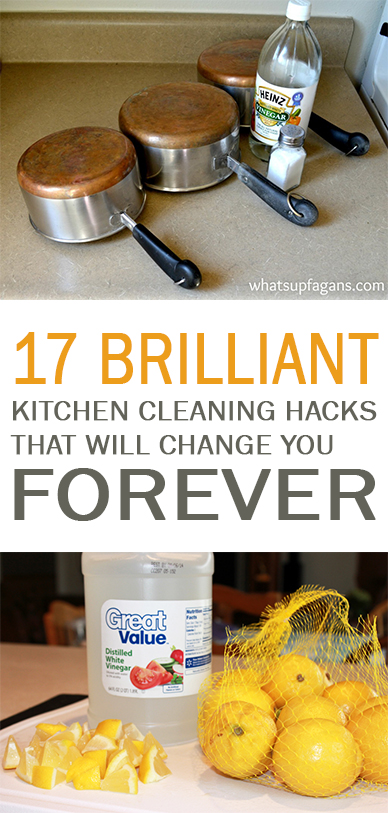 1. Freezer Shelves
If you are combating a messy freezer (and many of us are!) create little shelves out of magazine holders. This will help to prevent those darn chicken nuggets from falling out on your foot again! Tip from Life Hack.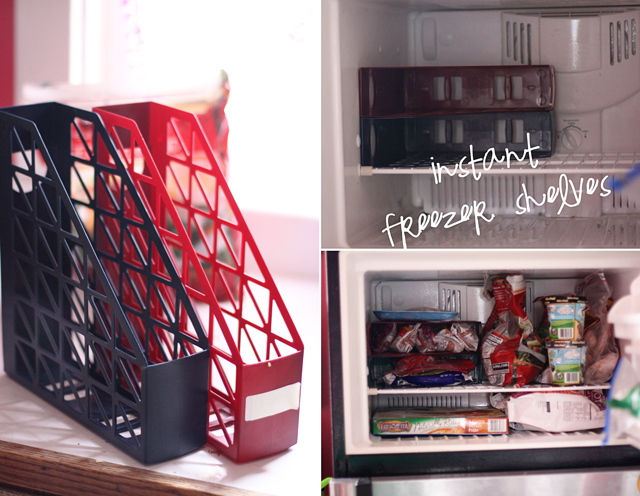 2. Labeling 
Don't mistake sugar for salt anymore! Develop an effective and cute labeling system for your baking essentials. Seriously, you could decorate with these darling jars! Get the free printable at Worldlabel.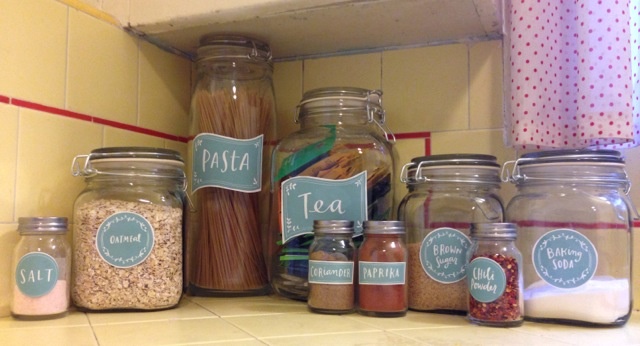 3. Get Rid of Cabinet Grease
Bring out the baking soda to tackle cabinet grease. Sprinkle on a damp wash cloth, and go to work on those grimy cabinets. The wood will thank you!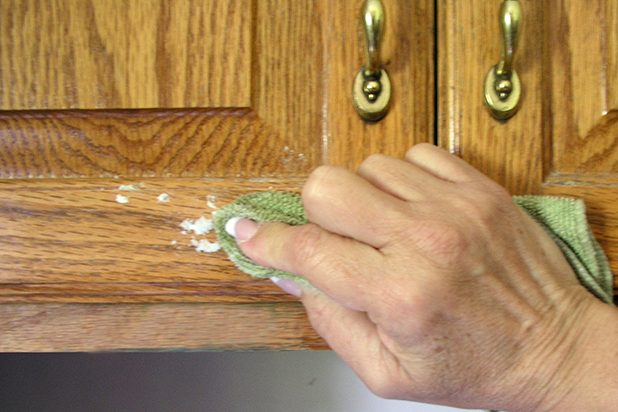 4. Stove Burner Cleaner
Cooking grease builds up on your stove burners over time. Leaving your burners looking less than desirable. Stop scrubbing your burners, and soak them in a gallon Ziploc bag with ammonia. The VSpot recommends letting them soak overnight.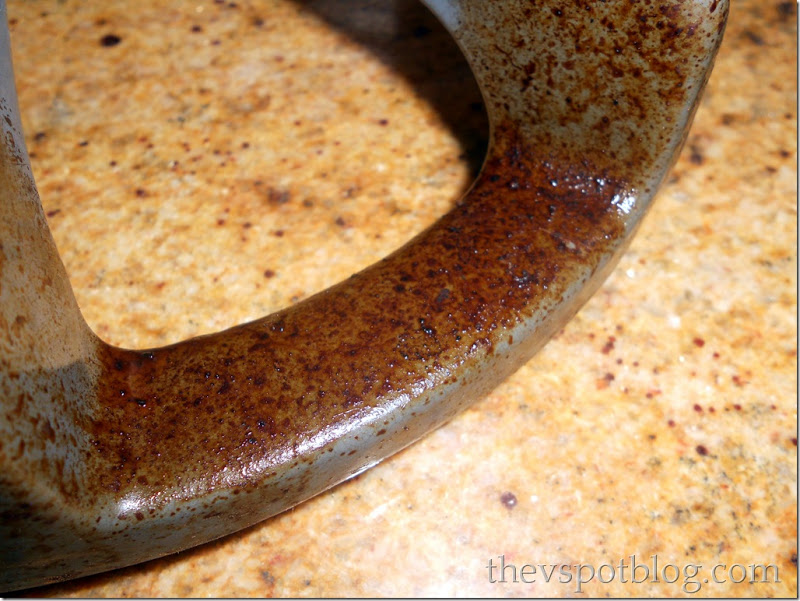 5. Clean Copper Pots
If you own a copper bottomed pot, I am sure you've noticed how it loses it's shine. If you are looking to revamp your pots, while avoiding purchasing new ones, try this method from What's Up Fagans. Combine salt and vinegar, and scrub the bottom of your pots with a scour pad. Viola! Just like new!
6. Effortless Microwave Cleaning
Nothing ruins a mood quite like spaghetti sauce splattered all over the inside of your microwave. Simply fill a bowl with vinegar and water, microwave for 5 minutes. All that's left is to wipe down the inside! Easy!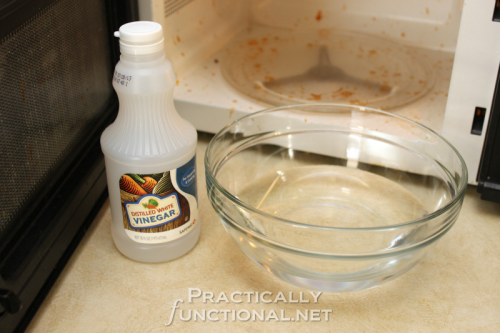 7. Gunk Remover
If you have so much gunk, and so little time to clean said gunk, it may be time to make a gunk remover! Number 2 Pencil has the incredible recipe!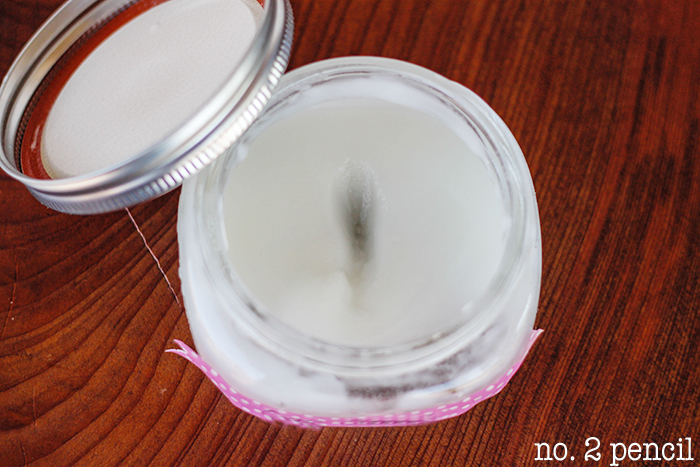 8. Goodbye to Kitchen Odors
If you've got a smell you just can't get rid of (maybe it's last nights fish dinner?) we recommend trying this trick. Place a few capfulls of vanilla extract into a mug. Put the mug in the oven and bake for 15 minutes. You home will smell like chocolate chip cookies!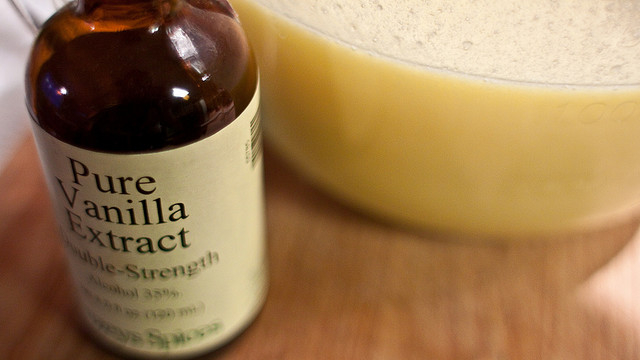 9. Get Spotless Stainless Steel
The issue with stainless steel is that it never seems to be completely stainless. Full of Great Ideas  has this stellar idea to clean your stainless steel. Seriously, they've cracked six ways to get the job done!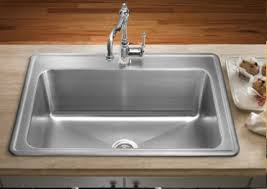 10. Use Lemon Juice to Tackle Rust
Stainless steel knives and utensils can get spotted with rust after awhile. Soak in a cup of lemon juice for a few minutes. The acid in the lemon juice will loosen the stains, making them easy to wipe away.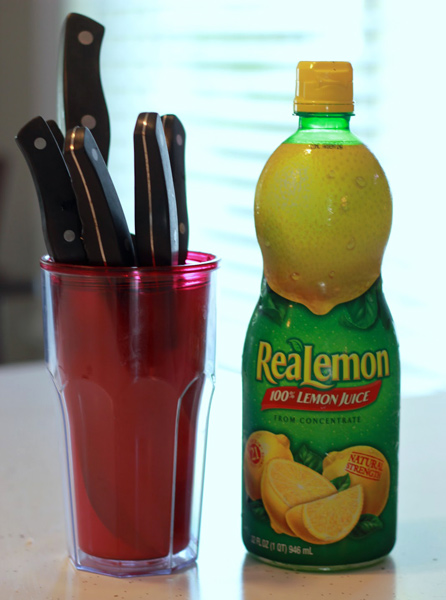 11. Clean Wooden Cutting Boards
Wooden cutting boards can't be cleaned with soap, leaving us with only a few genuinely good cleaning methods. Sprinkle some salt on the board, and scrub with a lemon. Let sit for 5 minutes and then rinse.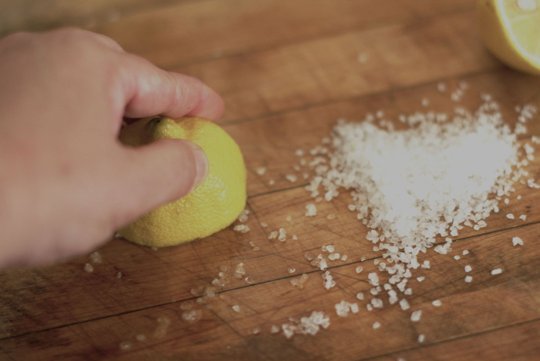 12. Garbage Disposal Hack
Often overlooked, it is a great idea to clean your garbage disposal. After all, a lot of crap goes through there! Cut lemons in slices, and then freeze in vinegar. Run the cubes through your disposal every few days.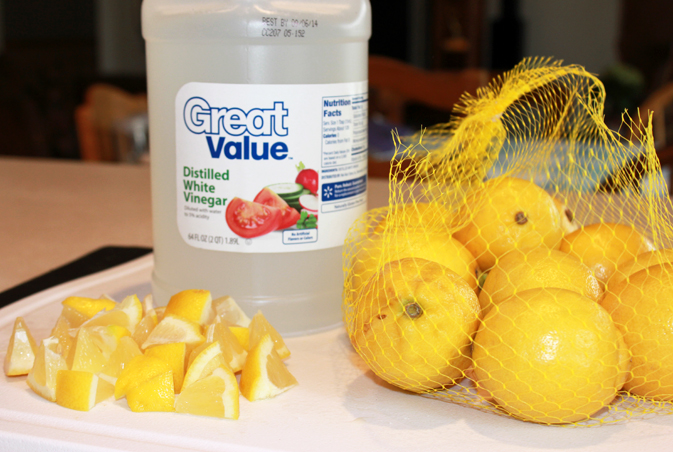 13. Freshen your Dishwasher
This is where we send our plates and silverware to get clean, it rarely crosses our mind to clean this area! One Good Thing By Jillee has cracked the dishwasher cleaning code. Place a cup of vinegar on the top shelf, run through a full cycle.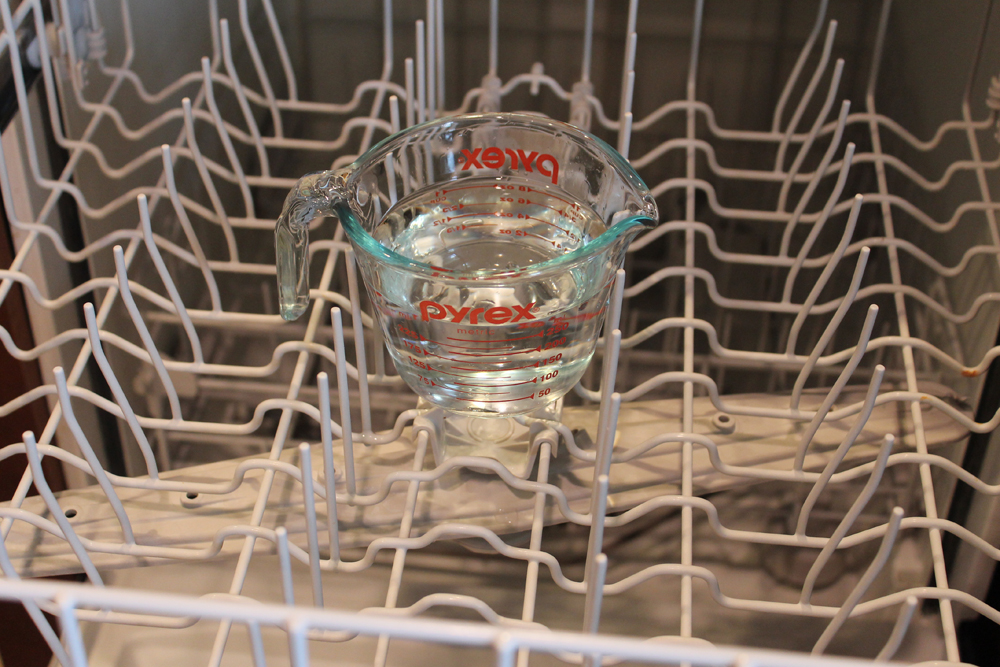 14. Prevent Fridge Spills
Unfortunately, the refrigerator always seems to be the hardest to keep clean. Line refrigerator shelves with cling wrap. All you have to do is remove it when the dreaded dribble happens! Tip from Mommy Savers.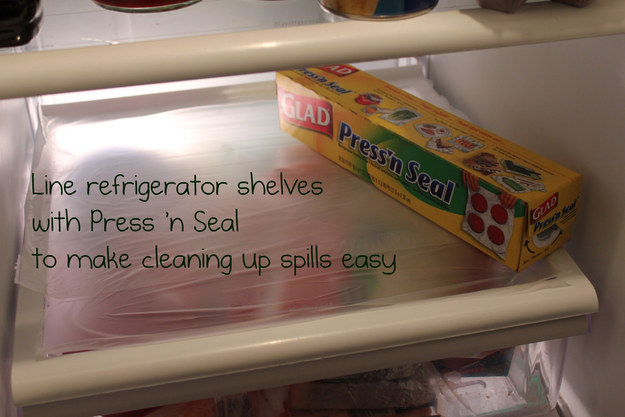 15. Clean Baked on Food 
If cleaning baked on food is what keeps you up at night, this could be the solution to both your insomnia and your baked on food. Soak a biodegradable dryer sheet in the pot.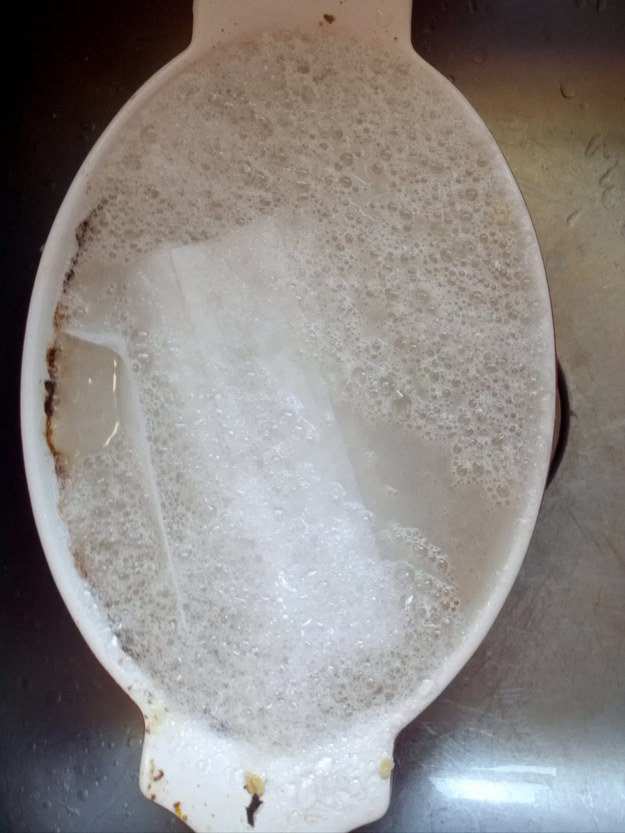 16. Tackle the Toaster
Eliminate toaster grime with this great tip from Wrapped in Rust.  Place a small amount of cream of tartar on a sponge, and use to clean the outside of your small appliances.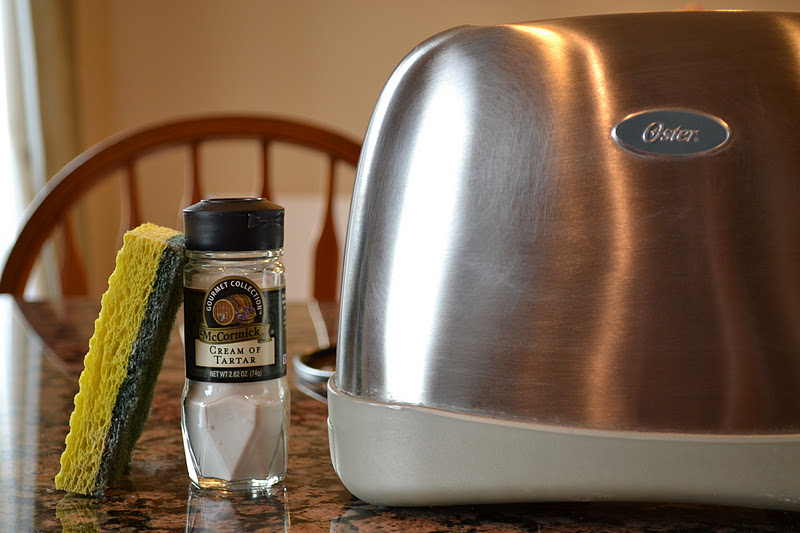 17. Clean Your Oven
Use an all natural oven cleaning method: baking soda, vinegar, and a squirt bottle. Get the instructions here.