Is there anything worse than having a messy garage? I don't think so! Check out these super smart garage organization ideas. They are a game changer!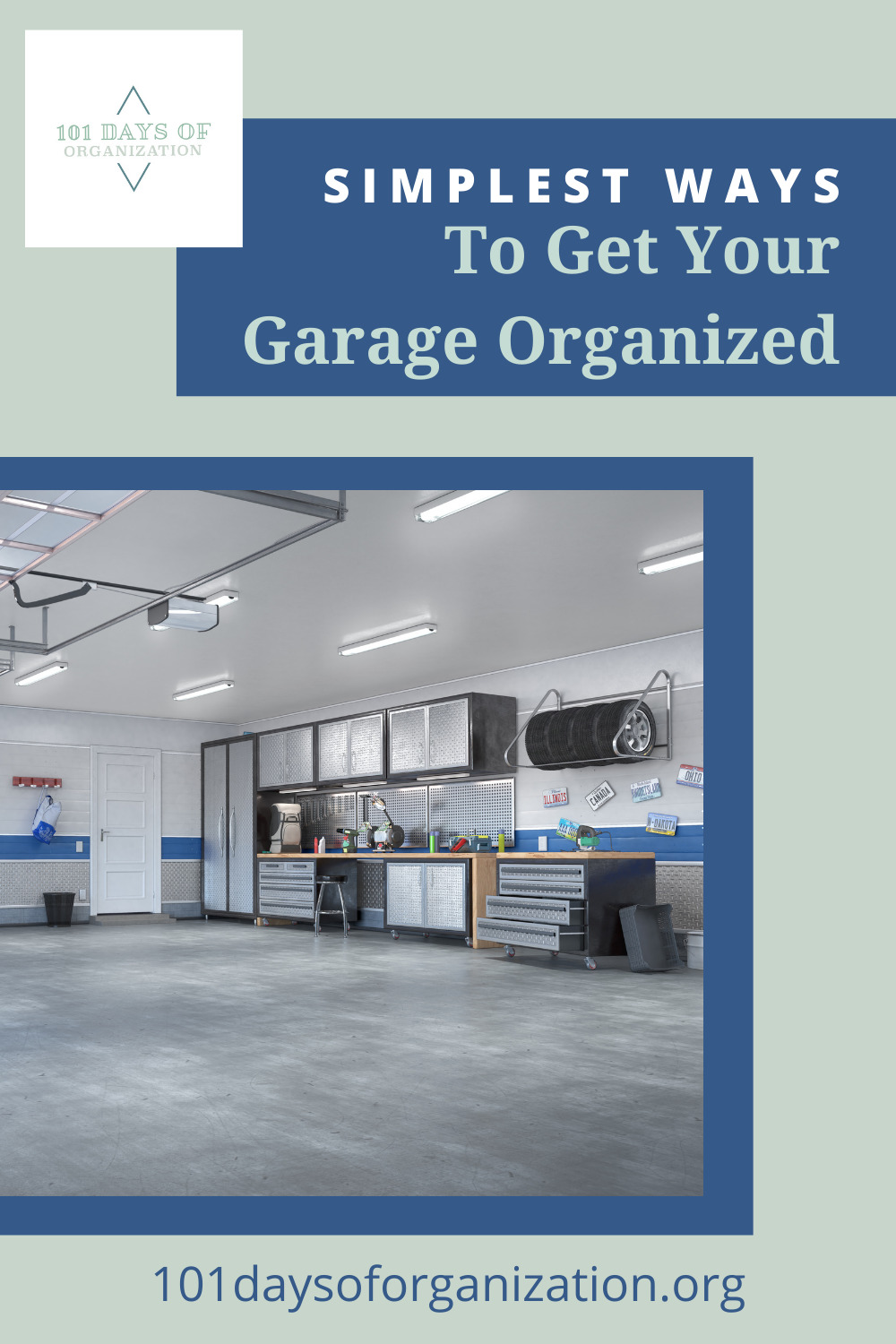 Garage Organization Ideas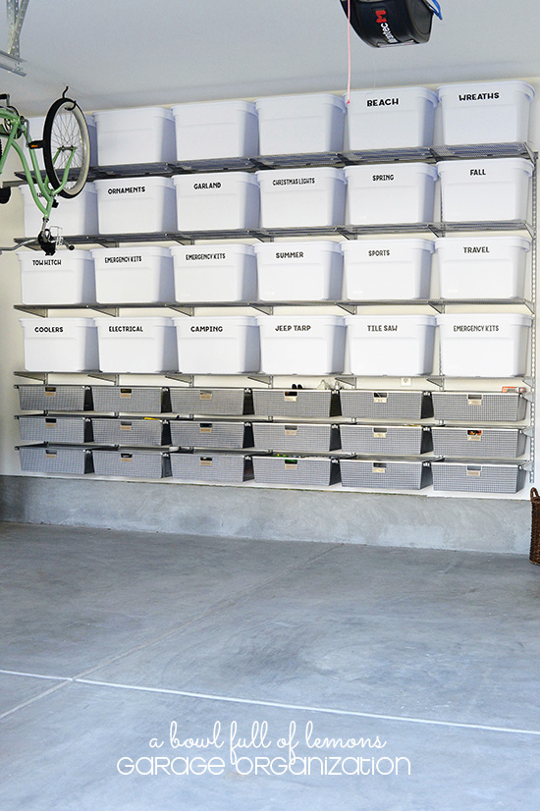 Use labeled tubs to organize your garage! They work perfectly for items that you don't use on a daily basis but need to store away. Find the idea here.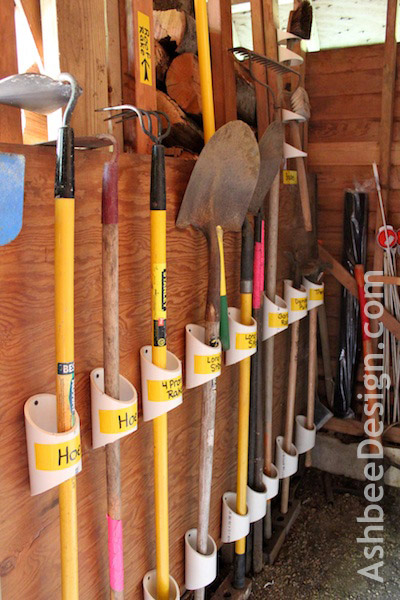 Use PVC pipes as holders for your shovels, rakes, and any garden materials you may have. This keeps them nice and organized all in one place.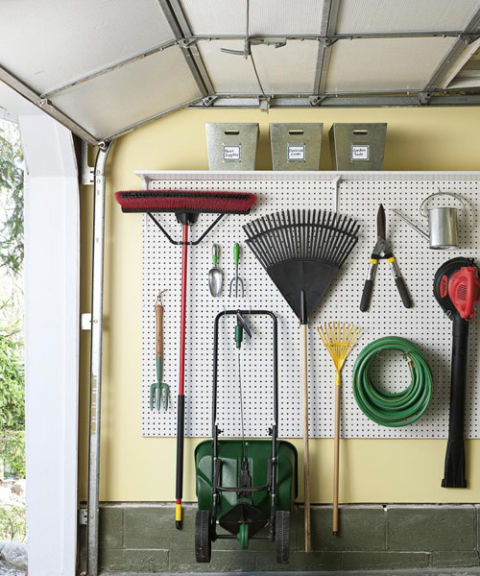 For loose items you have in your garage, you can use a peg board to put them all in one place. You can put hooks in the peg board for any place you want to hang something.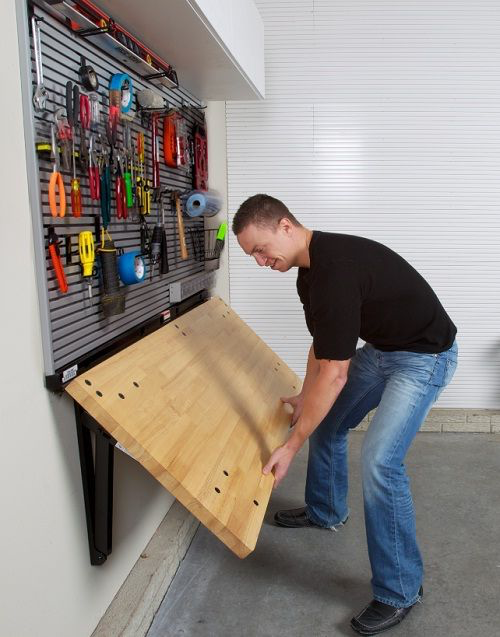 Install a collapsible table in your garage! You can use it as a workstation and it stores away nicely so that you still have lots of room in your garage when you need it.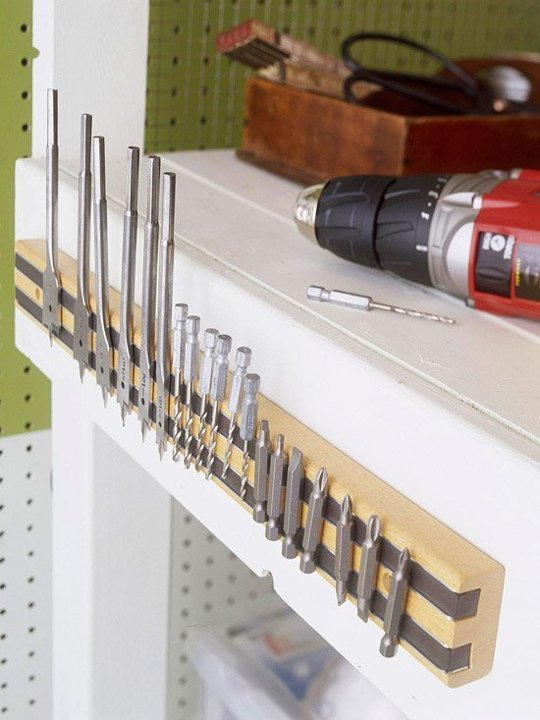 Use a magnet strip to keep all of your drill bits organized. You will be able to easily tell them apart and find what you are looking for!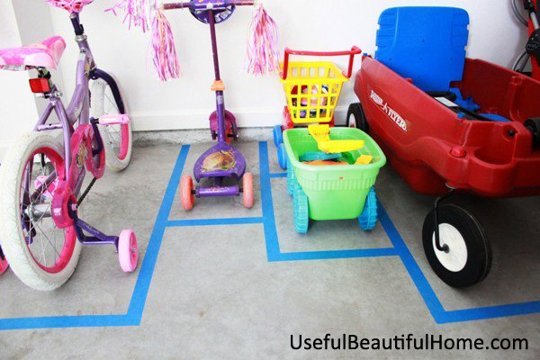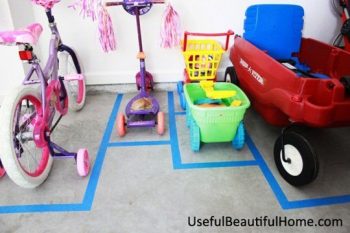 If your kids' toys are sprawled out everywhere, use some painters tape to make some lines for their cars, bikes, and toys. They will all have their own place and you can make sure it's out of the way of other things you have in your garage.
More Ideas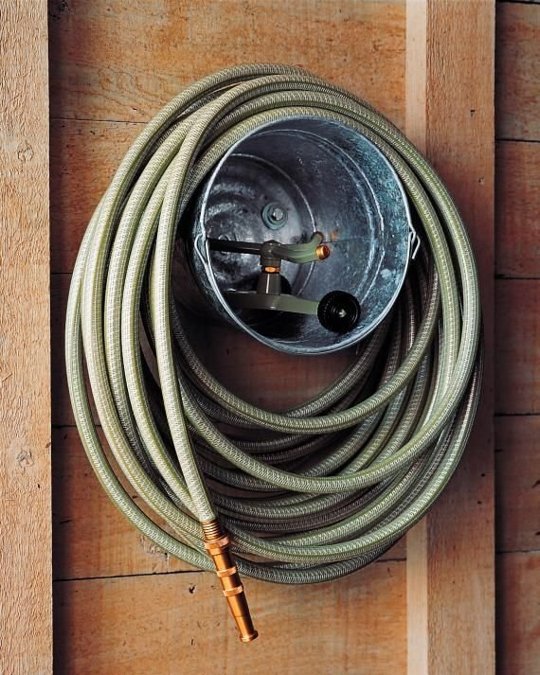 Attach a bucket to your walls as an easy substitute for a hose holder! This is really easy to do and keeps your hose all wrapped up instead of tangled up on your garage floor.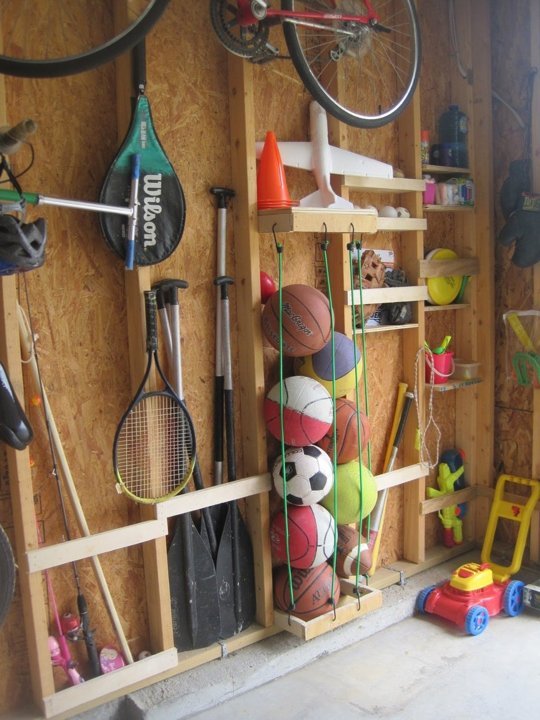 Use a bungee cord to create a storage space for soccer balls, basket balls, and other things that can roll away and make a mess. Since the cords have so much elasticity, you will still be able to get them out and put them back in easily.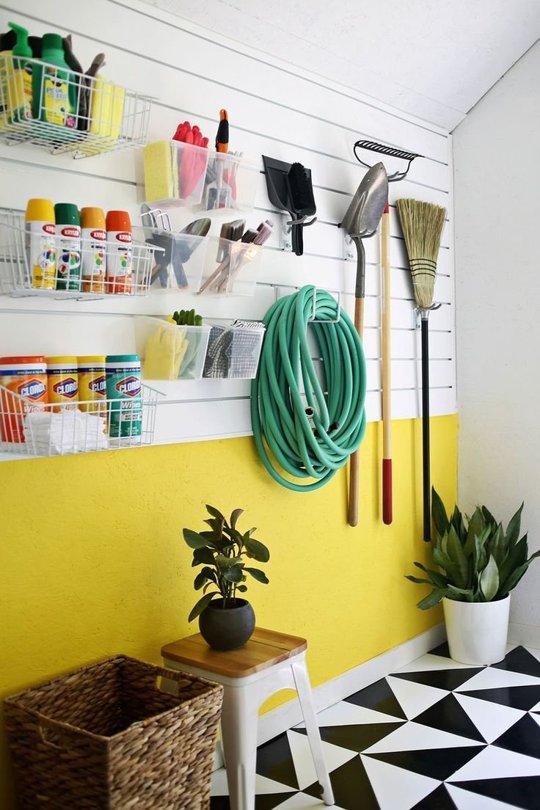 Adding a wall panel is a great way to get organized. It can hold a lot of weight and you can shift things around whenever you'd like.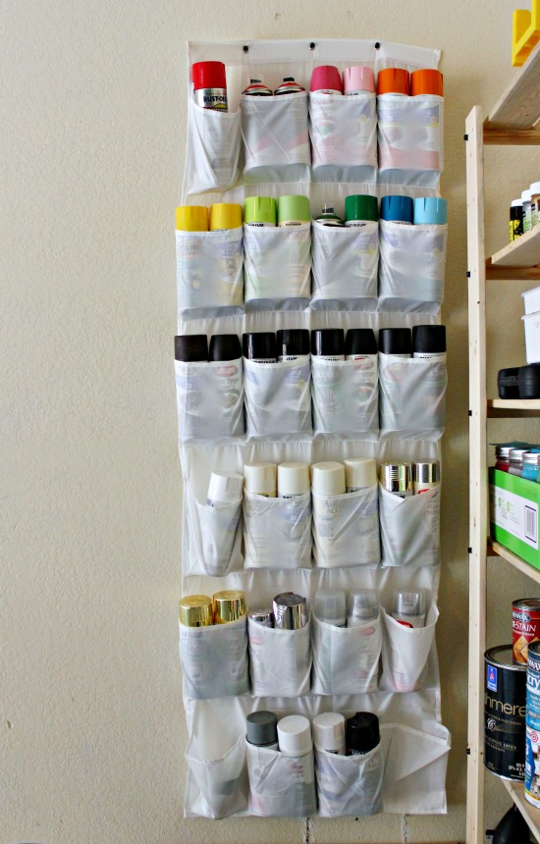 If you have a large collection of spray paint cans, try this! You can use a shoe organizer to keep them all in place and it's easy to install.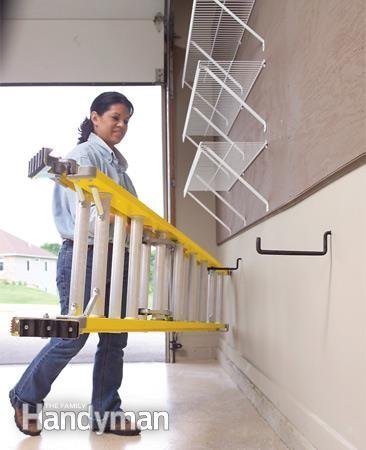 Place your ladder horizontally in your garage with some hooks. You can place it down low and under shelving so that you have a lot of space.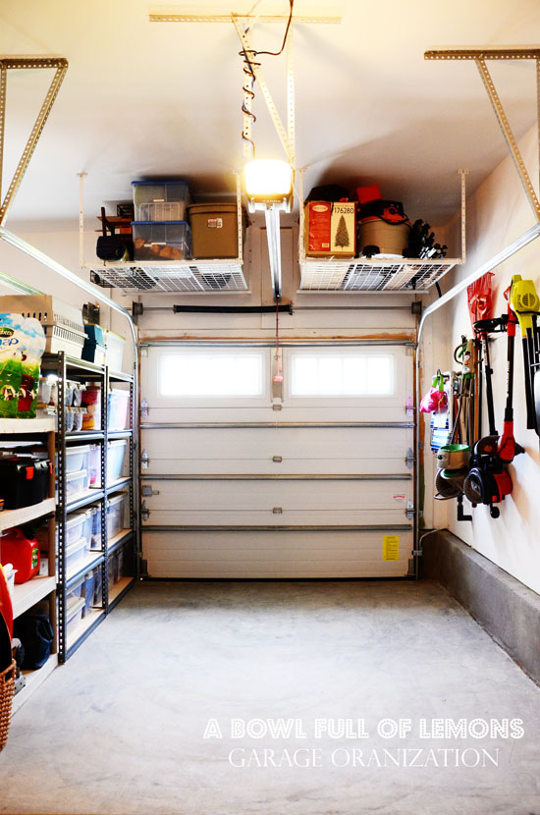 Install some racks above your garage! Usually garage ceilings can be really tall but have a lot of wasted space. With racks up above you can get a lot of extra storage space.
More Ideas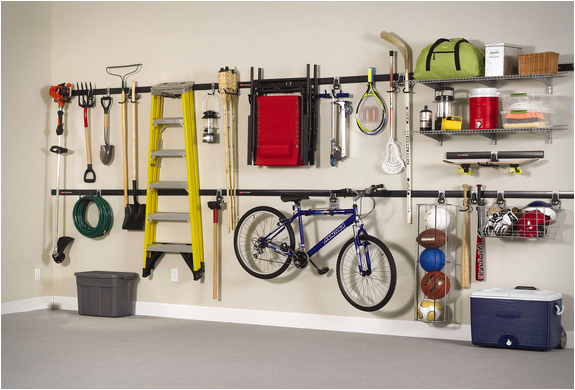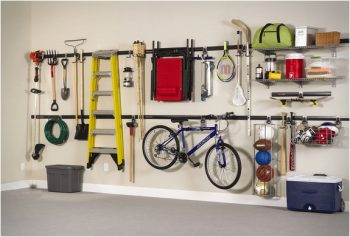 Put up some railing on the sides of your garage to keep all sorts of items. If you put everything up on the sides, you can make sure you will have room to still park your car.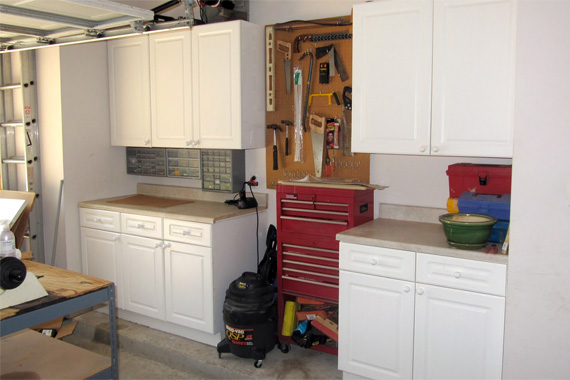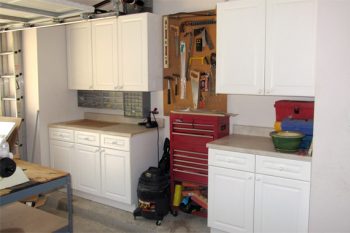 If you have some old kitchen cabinets around put them into your garage! This is a great way to add some storage space and keep everything organized.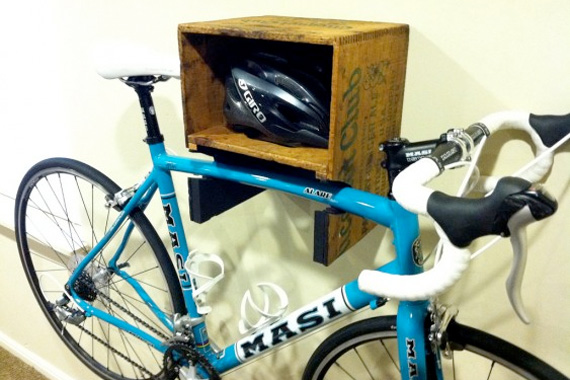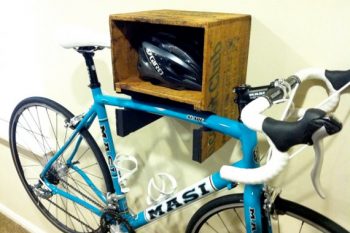 Modify an old crate so that you can hang it up to keep your bike in place and also have a helmet holder. It looks great and is a good way to still have access to your bike everyday.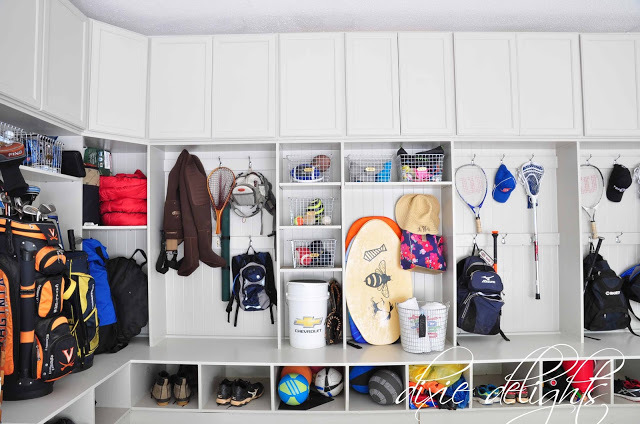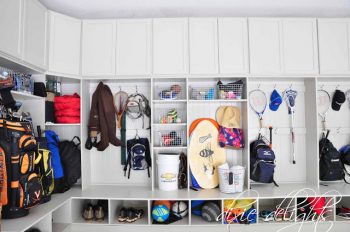 Make some cubby spaces in your garage so everyone in your family has their own space to store sports equipment, backpacks, and more.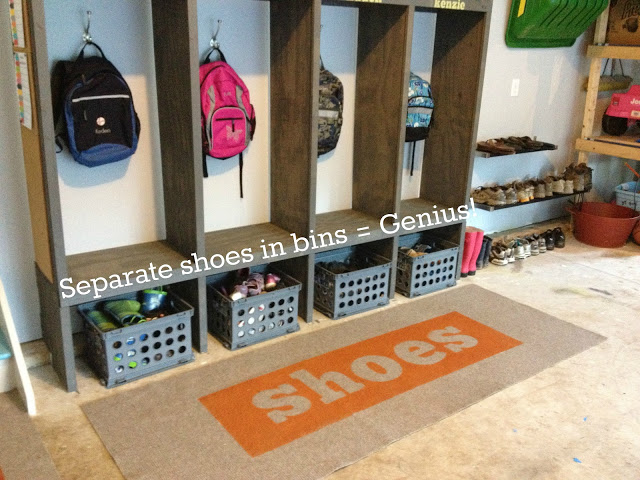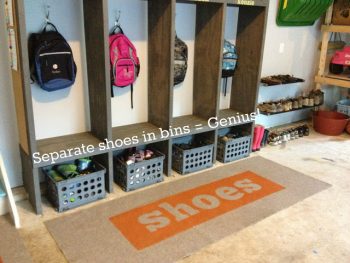 This is another great example of how a cubby system could work well for kids' school stuff. This has some shoe baskets as well so that you can make a station for everyone to store their shoes. It keeps things in order and will help so that nobody will track dirt into the house.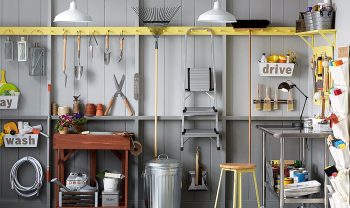 This garage looks great! The wooden knobs above make it easy to hang just about anything and keep it all in order.