Do you live in a small apartment but you need more space? I have a list of 22 things that will double the size of a small apartment! Keep reading below to find out what they are!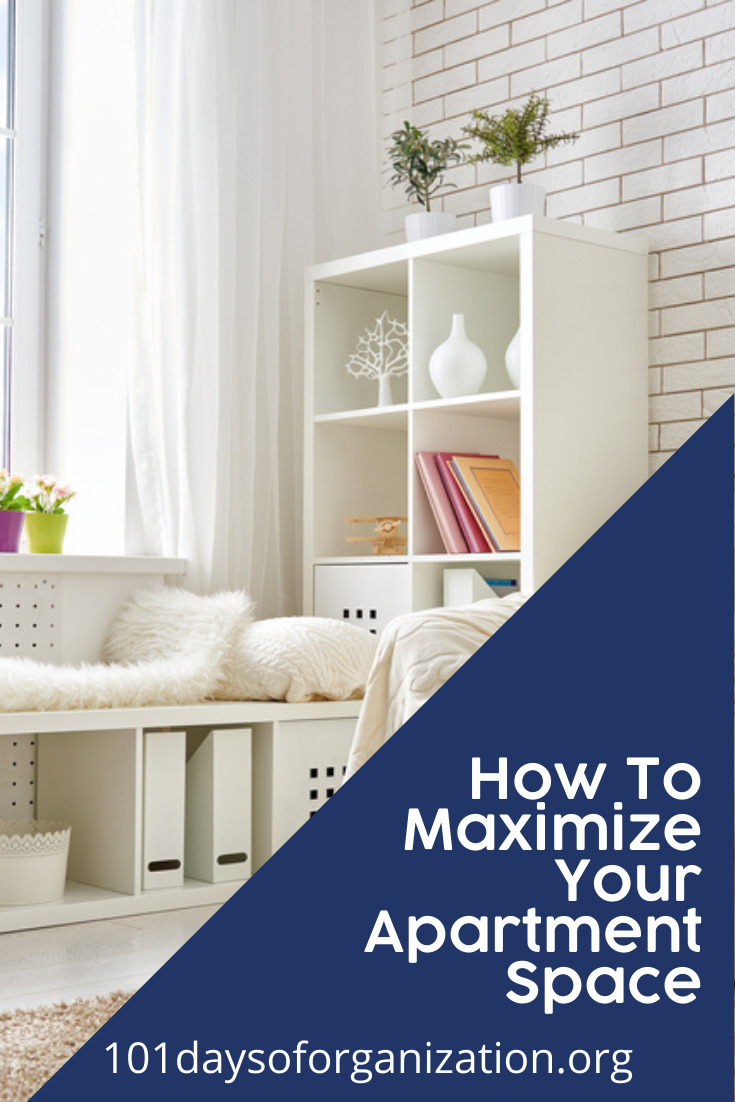 Things That Will Double The Size Of A Small Apartment
1. One inexpensive way to instantly make a room feel larger is to hang a mirror.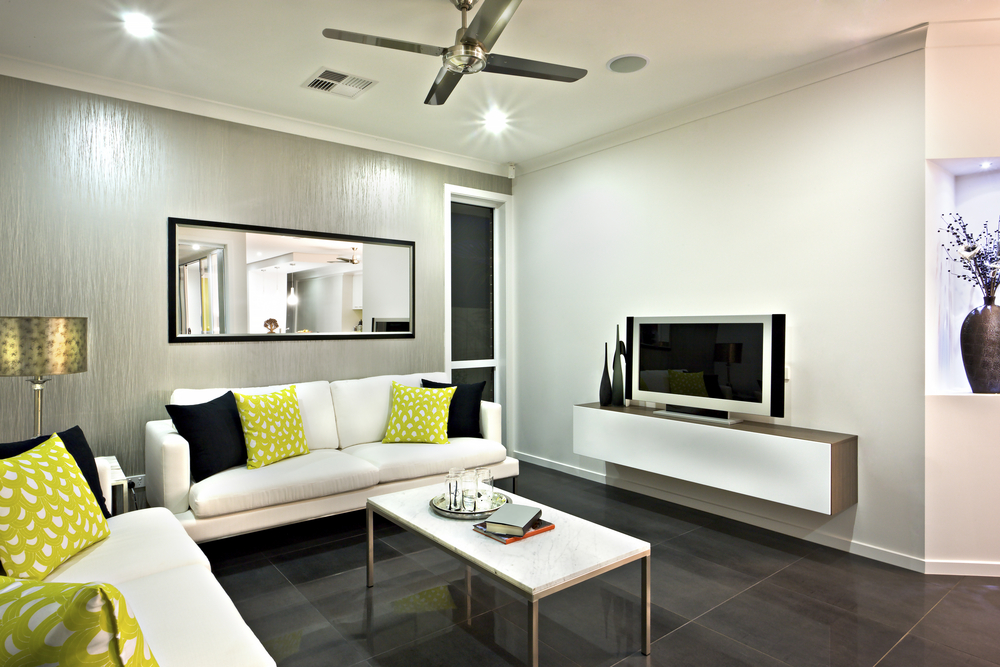 2. Purchase furniture that is multi-functional. For example, an ottoman that doubles as a storage chest can hold extra blankets or pillows for guests.
3. Fill any little bits of wall space with shelving. This is space that would normally be wasted, but is now put to great use for storage.
4. Add more cabinet space to your kitchen by hanging a simple pot rack.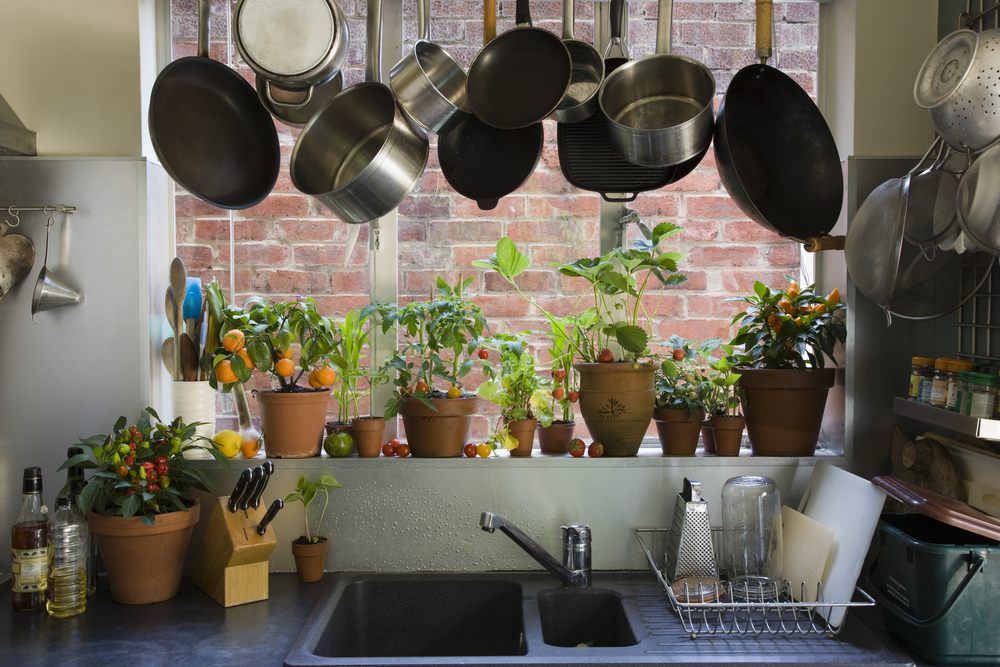 5. Make your space appear larger by using monochromatic colors throughout your decorating scheme.
6. Wherever possible, use glass doors. A good example is do to so in the bath. A glass shower door will make the space feel much larger than a shower curtain ever will.
7. Unified flooring makes a space appear larger. Don't use linoleum in one room and then hardwood in another.
8. Make windows appear larger by raising the curtains above the window height, and extending them beyond the width. This gives the illusion of having floor to ceiling windows!
9. Use a monochromatic paint scheme to make spaces appear larger.
10. Use Command Hooks to create space to hang items that would otherwise clutter your floor or closet space.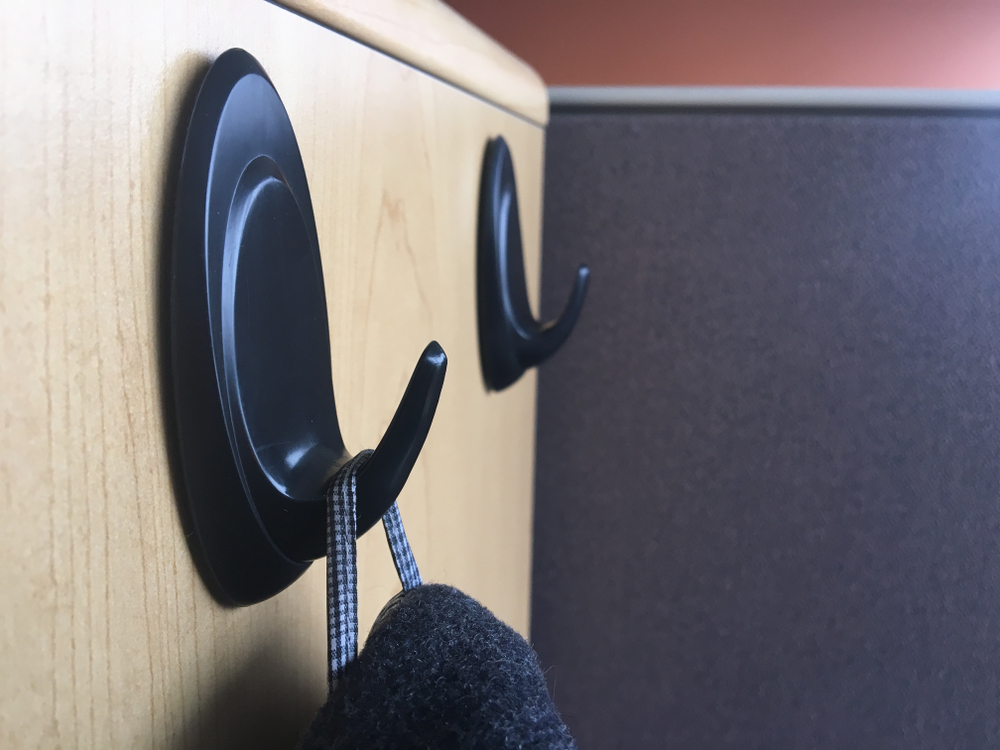 Things That Will Double The Size Of A Small Apartment
11. Bed risers are an excellent way to lift your bed enough to give you more storage space underneath.
12. Utilize the space on the front and backs of doors with hanging storage racks. In the bathroom, this can be used to hold all your toiletries out of the way.
13. With the permission of your landlord, build some storage racks right into the walls for extra shelf space.
14. Make use of that space next to your refrigerator and build a slide out pantry. If your fridge is white, paint the unit white and no one will ever know it's there!
15. Avoid heavy curtains, and allow natural light to lend a bigger feel to your space.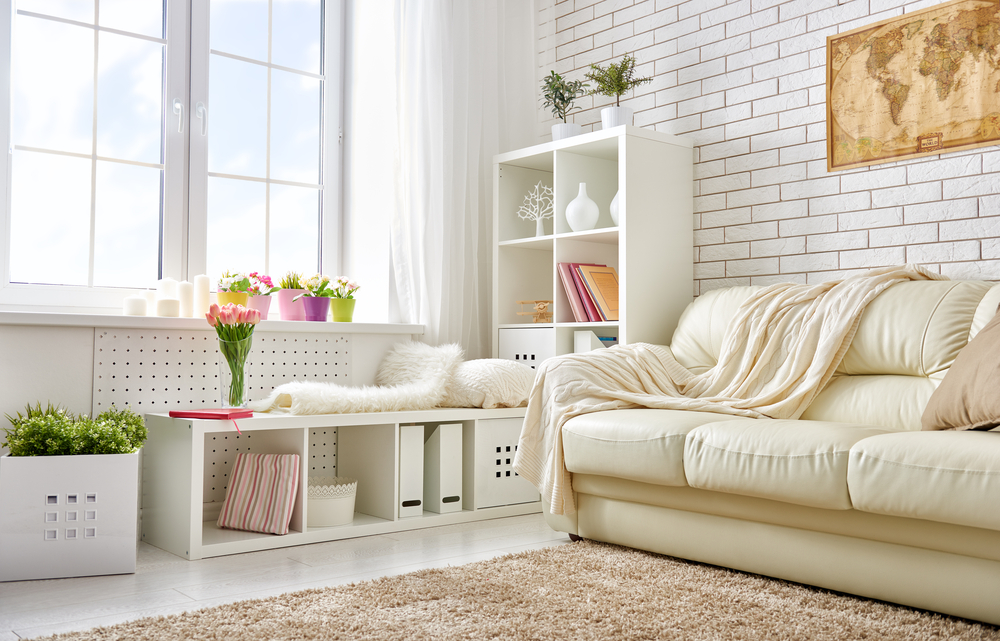 16. A bed that is also your dresser storage is a great way to instantly double the size of your bedroom.
17. Open shelving can be both functional and beautiful. Embrace it!
18. Turn a small closet area into a home office, and hang some pretty curtains so you can hide the area when you don't want to work.
19. Make an entryway, even if you don't have one, by adding a small bit of storage and a place to drop your bag and keys when you come through the door!
20. A small dining space appears both larger and elegant with the use of a glass table and clear chairs.
21. Use furniture placement wisely, and create zones to maximize your living space.
22. This table is skirted to hide all the storage underneath, such as extra kitchen appliances and dining ware that will not fit in the kitchen cupboards.