Just because you've probably been cleaning for most of your life, doesn't mean you're doing it in the most efficient way possible. Here are some insanely clever cleaning tips you can try out to make your cleaning faster, better, and more effective!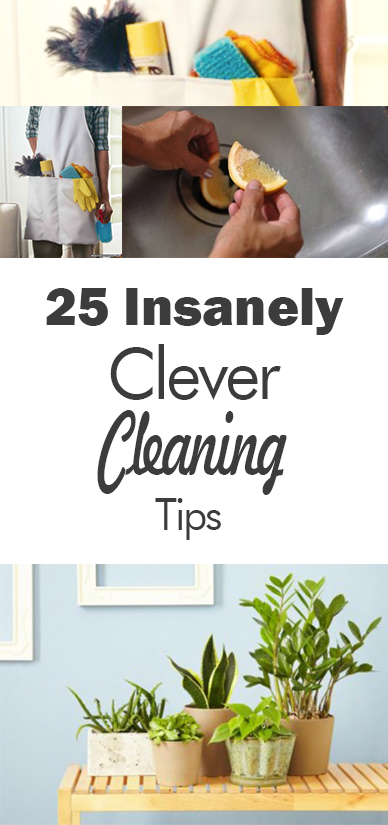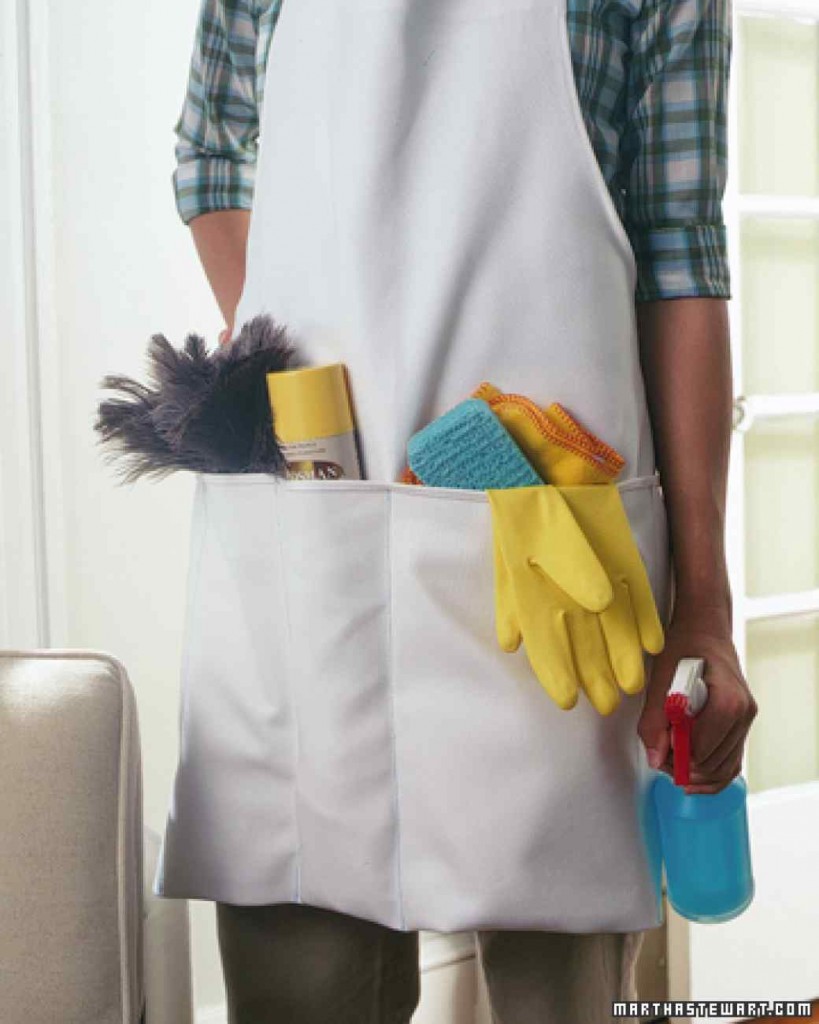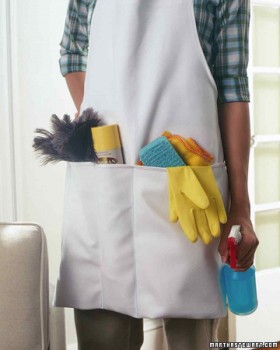 Instead of having to lug all of your cleaning supplies around the house in your arms or carrying them in bin, consider a carryall apron! Not only will this keep your clothes clean and spill-free, but you can also stick all of your most used cleaning supplies in the slots to have easy access to them.
No need to throw out your old cutting board or just dealing with the smells and germs that can build up on it. Instead, spread some salt onto the board and then rub it in with the open end of a lemon. This will sanitize the cutting board while also making it smell great!
Mix vinegar and water in a bowl and then stick it in the microwave. Run the microwave for a few minutes and then remove the bowl. Any of the stubborn and hardened on gunk will easily come off with the swipe of a sponge!
If you have stained and scratched cookie sheets, it can be a pain to get them clean the traditional way. Instead, make a paste out of ¼ cup baking soda and hydrogen peroxide. Spread the paste onto the cookie sheet and let it sit for a few hours. Then, you should be able to wipe away most of the gunk without much work at all!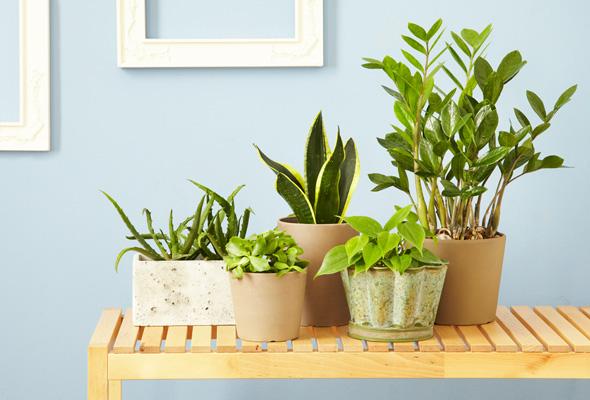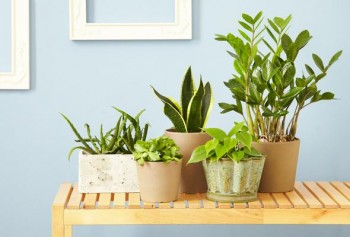 Cleaning those artificial houseplants can be a nightmare sometimes. Getting into all the nooks and crannies of the leaves can take a lot more time than you're willing to give it. Try putting the plants in the bath and gently spraying them with water. This will get rid of any dirt and dust much quicker!
To clean your used cheese grater, you just need to grate a potato! The peelings will stick to any cheese in the grater and pull them all out. Then, just rinse the cheese grater and you're good to go!
Toothbrushes should be cleaned on a regular basis. All you need to do is mix I part vinegar with 2 parts water and then soak your toothbrush in it for 30 minutes. Rinse well and the toothbrush will be clean!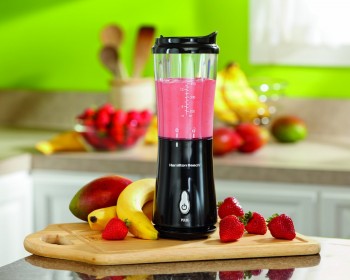 One of the chores I like the least is cleaning the blender once I've used it. I love my smoothies, but cleaning the blender the old way can take so much work! Instead, just mix soap and water in the blender, and run it for a few seconds. This will clean it almost instantly and all you have to do is rinse and dry it.
No need to clean all your kids' toys one at a time by hand. Instead, take all the plastic toys and put them in the dishwasher. Run it on the warmest setting possible (making sure that the plastic won't melt, even on the top rack) and you'll be cleaning and sanitizing without having to do anything!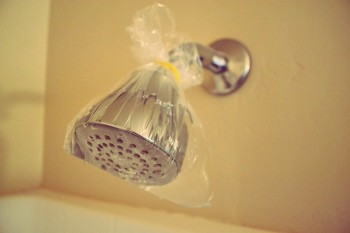 For showerheads that are clogged and old, just tie a bag of vinegar around it and leave it for a few hours. The vinegar will break down any of the buildup without you having to take apart the whole showerhead.
Just because your clothes are pilling doesn't mean you have to get rid of them. You can take a disposable razor and gently run it over the pilling spots to de-pill it. Just clean the razor out after every use so it can continue being effective.
There's no need for you to scrub away at your crusty and dirty burners. Instead, put ¼ cup of ammonia in a plastic bag and stick as many of the burners inside it. Let them sit for a few hours and you should be able to wipe the grime away with a sponge or paper towel!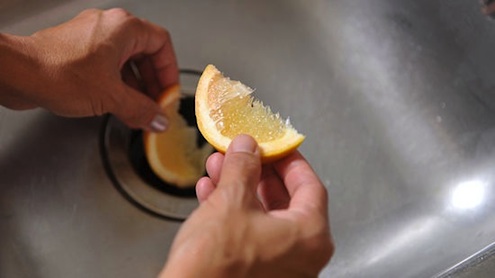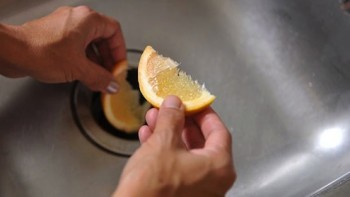 For a stinky garbage disposal, you don't need to take apart the whole sink to clean it. Put a combination of salt, ice, and lemon slices down the drain and run the disposal for a bit. The ice and salt grinds away at grime and the lemon helps make things smell better.
It's a good idea to regularly clean your coffee maker, just to make sure mold or other bad things aren't growing inside of it. All you need to do is run a mixture of vinegar and water through the maker and then rinse it out. Super easy!
In order to prevent stubborn water spots from appearing on your shower door, spray it in Rain-X every few months. The water will roll right off the glass, keeping any water stains from setting into the door.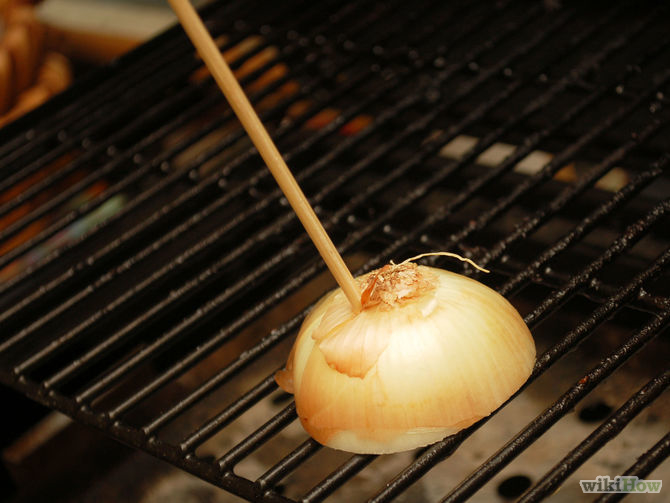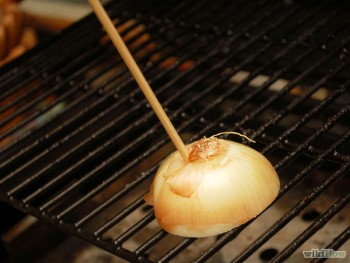 When you've finished grilling, rub an onion over the bars. This helps break down and remove any stains or food that have stuck to the grill while also preparing the grill for your next use! It's a super easy solution that provides numerous benefits.
If you have a stainless steel toaster that's looking a little dull and sad, try applying some cream of tartar to it. Let it sit for a few minutes and then wipe it off and rinse the toaster. This should make the exterior bright and shiny all over again.
Having pets is always fun, but cleaning up after them isn't. Instead of picking up individual chunks of pet hair in the carpet, use a squeegee to gather the fur. It should pull the hair right up so you can rake it all into one spot and throw it away.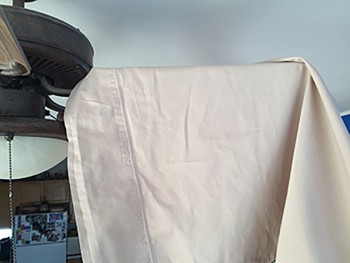 For dusty and dirty fan blades, take a pillowcase and slowly put it around the blade. Then, pull back and the dust will fall into the bottom of the pillowcase, preventing the dust from spreading everywhere else.
If you have an iron that looks like it went to war (and lost), then here's a good solution. Put some salt on your ironing board and, with the iron set to low and the steam option off, rub the salt into it. The dirty will stick to the salt so all you need to do is clean it up afterwards.
Stains in your carpet can sometimes be a hassle to remove. Before you bust out the heavy-duty chemicals or hire a professional cleaner, try this. Put a damp washcloth over the stain and then push your iron into it. This should steam out the stain, making it much easier to remove.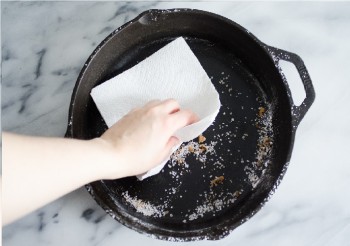 To safely clean your cast iron skillet, use some kosher salt and olive oil. Make a mixture out of the two and gently rub it across the surface of the skillet. This will pick up gunk without harming the surface.
Cleaning vent covers can be a nightmare, especially if you have a lot of them. The best and fastest way to do this is by using a foam painting brush. Just run it between the slats and you'll clean up all the dust that's gathered there.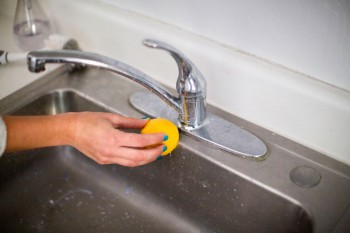 Water spots on chrome can be unsightly and obnoxious. A super easy way to get rid of them is using a lemon! Just rub the open lemon onto the chrome, putting as much pressure as needed until the spots disappear.
You should be regularly cleaning your mattress throughout the year. Flip the mattress every few months to prevent sagging. To keep it clean, make a mixture of baking soda and essential oils, spread it over the mattress, let it sit for a while, and then vacuum it up!
If you loved these cleaning hacks, you might just be ready for these amazing camping hacks!