If you live in a small space and struggle with how to store your pots and pans, you're not alone. Even someone with a larger kitchen can find it a challenge to creatively store them! We've got 4 ways to store pots and pans you may not have thought of. Keep reading to see how you can solve this problem in your own kitchen.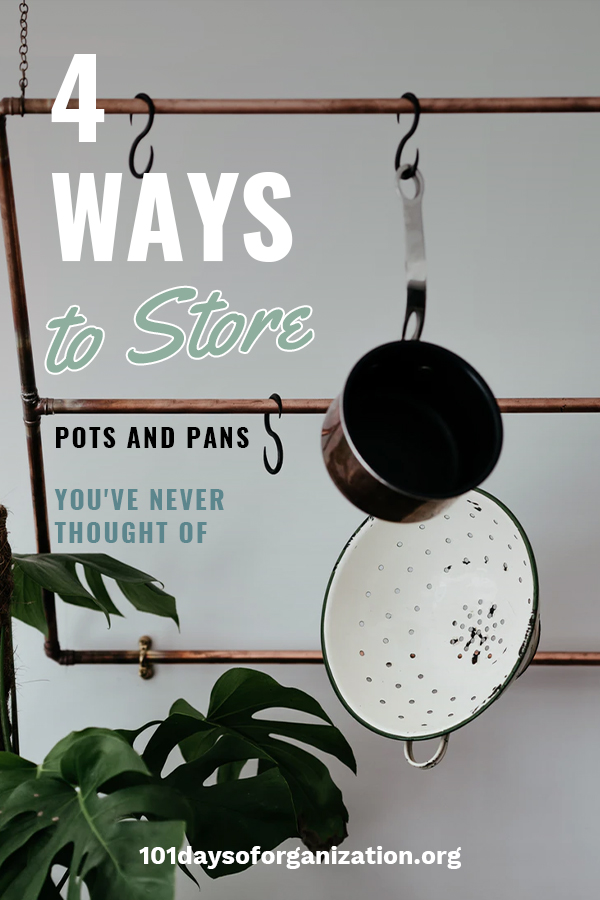 4 Ways To Store Pots And Pans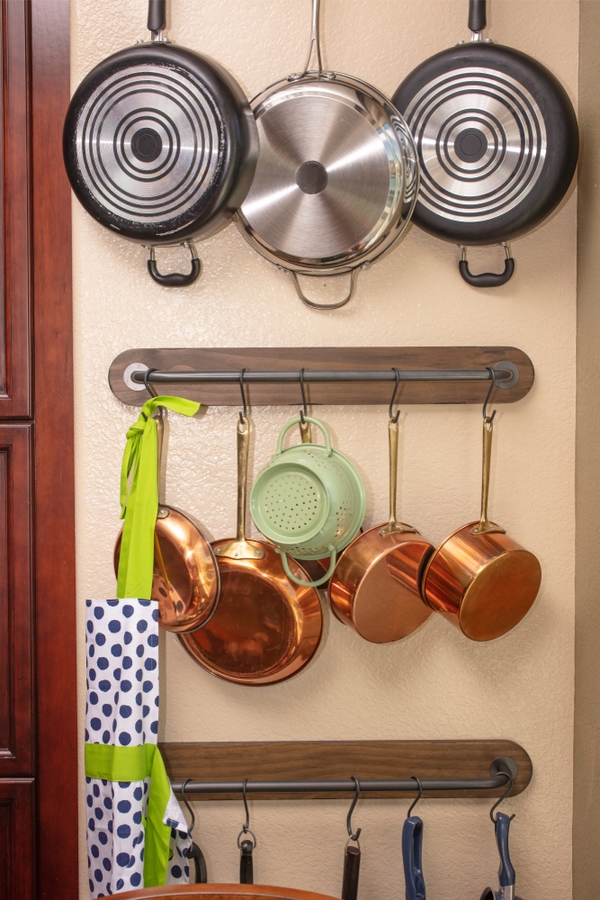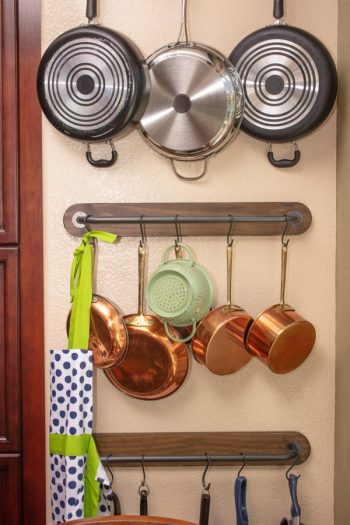 If you're one of those people with little cabinet space and don't really like the idea of an overhead pot rack, try a wall rack instead. This system is made with wood and industrial pipe, and looks amazing! S hooks on the handles allow the pots and pans to hang easily from the rack.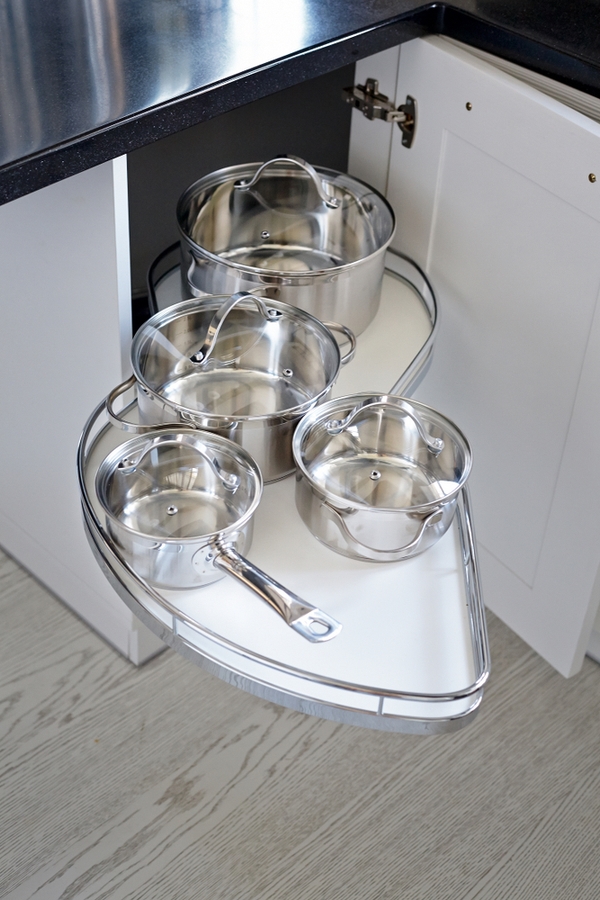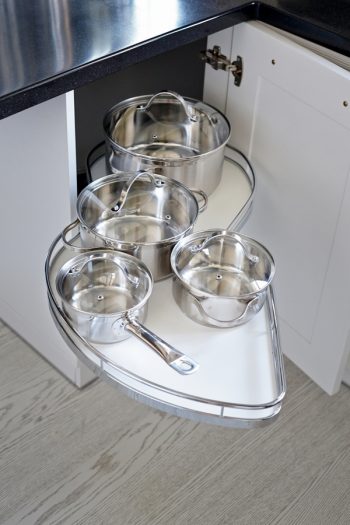 Today's kitchen shelf systems include some pretty unique options for small cabinets. Just because you have small cabinets doesn't mean you have to practically climb in to access your pots and pans. Something like this uniquely shaped shelf allow you to store your pots and pans away but also access them easily.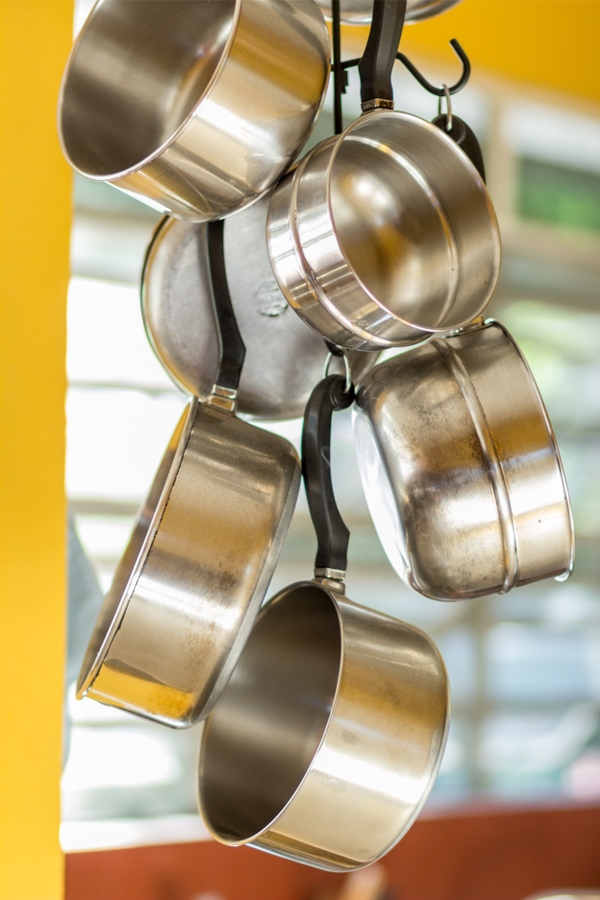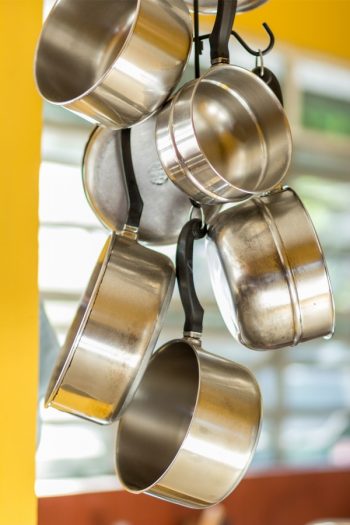 A hanging rod lets you hang your pots and pans in a small space where an overhead rack would be too bulky. Choose a corner near the stove and all your pans are right where you need them.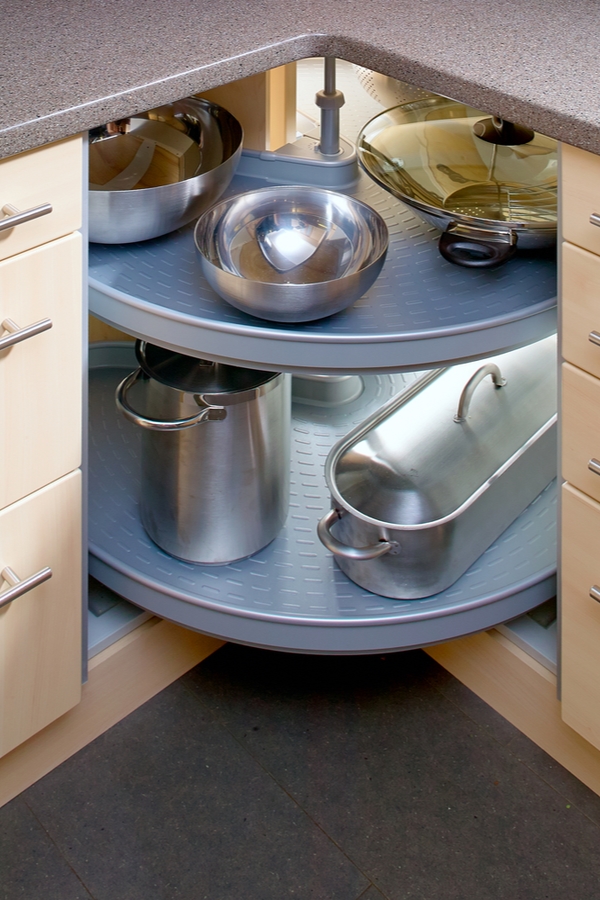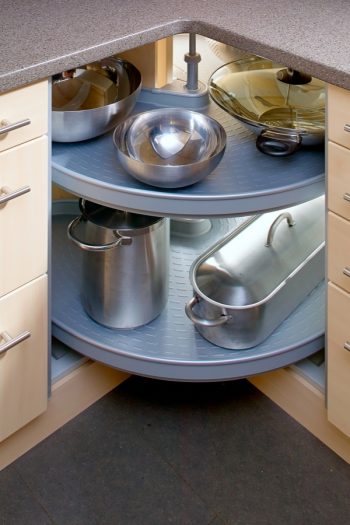 An open corner cabinet with rotating shelves is always a great way to store multiple pots and pans. Lots of pans will fit in a system like this, and it's never a problem to quickly locate the one you need.
No matter which ways you choose to store your cookware, do what works for you. Deep drawers, open shelving and overhead pot racks work well too. And if you're going to the trouble to come up with new ways to store them, make sure you know how to care for them properly.