We've all been there before: we've slowly let things pile up around the house and told ourselves, "one day, I'll clean this up." But we keep up sticking old clothes in the back of our closet, storing knickknacks in the junk drawer, and all sorts of other bad habits. While it's okay to put things off if you're busy, there comes a time when you need to suit up and start sorting through all your things—and get rid of some of that stuff! Here is a list of 75 things that you probably have around your house and that you can get rid of or upcycle!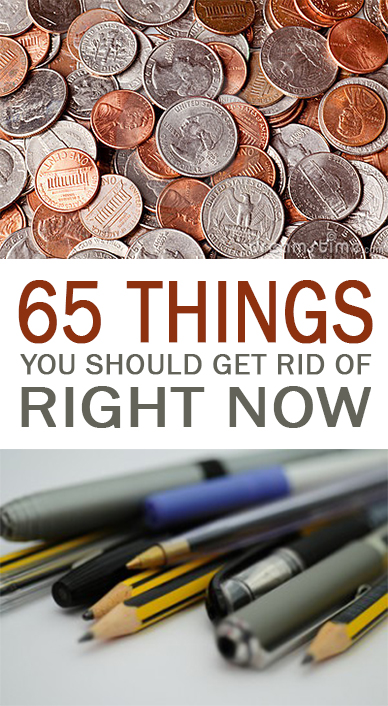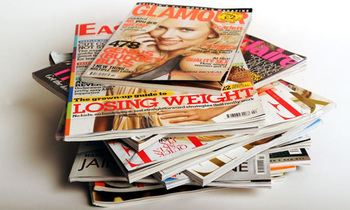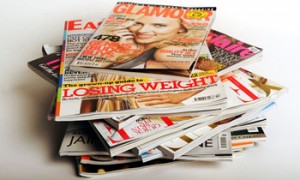 Something you can get online and get rid off physically is magazines, newspapers, and other reading subscriptions. Not only are the online subscriptions often cheaper, they also don't take up space! Keep a few for guest skimming in the living room, then recycle the rest.
Whether it's an earring that has lost its partner, a necklace that just isn't your style anymore, or something else, some jewelry has just got to go. There are a few things you can do with them, however! If they're still wearable (but just not for you), donate or give them away. If you have a lot of jewelry, you can actually upcycle them to make some awesome crafts around your home!
Another great item to upcycle is wrapping paper. If you have scraps, you can still use them for all sorts of projects: decorating picture frames, adding to a centerpiece, etc. If you don't want to use the scraps, then just recycle all of them. You'd be surprised at how much space scraps can actually take up!
While all those old birthday and "get well" cards may be nice to have around, you don't need to keep all the ones you've ever received in your whole life. Keep the most sentimental ones (if you really need to keep some of them) and then recycle the rest. If you want, you could even make a collage of the greeting cards to hang up around your home, too.
It's a fact of life that styles fade, clothing gets old, and we just sometimes don't fit in our old clothes anymore. Instead of just keeping them all in the back of your closet, take a deep breath, and clean them out! Sort your clothes in piles: wearable, donatable, and recyclable. If you're going to actually wear the clothes, keep them; if the clothes are good but you won't wear them, donate; if the clothes are ripped, torn, or unwearable, then recycle them.
With so much online these days, take all those old CDs and make them digital! You won't have to worry about all that space being used up and you can also listen to your music whenever you want.