We all love our pets. But, I know I don't love the smells they can bring into my home.  Here is an easy way to remove pet odors.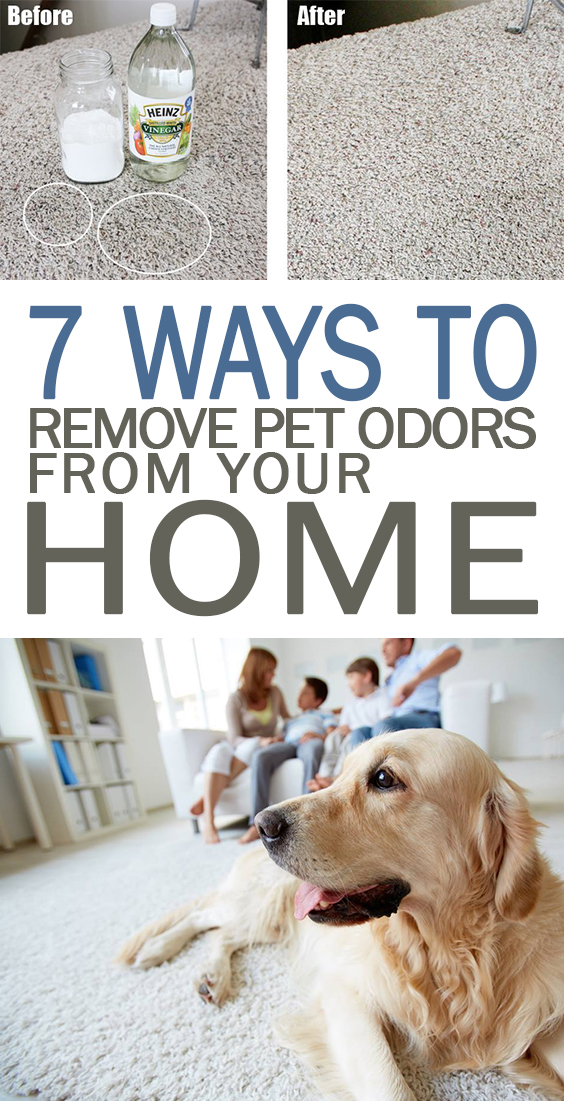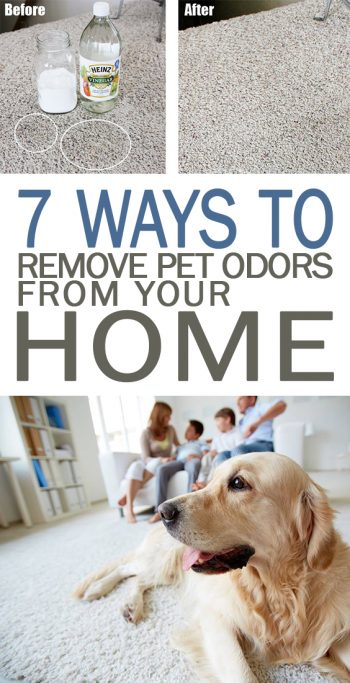 Pets are definitely a great way to increase the love in your home, whether you live alone, with a spouse, or with an entire family. But there are some drawbacks to owning a pet. The biggest one is the pet odors that can invade your home if you aren't careful. Today I've got you covered with 7 ways to remove pet odors from your home.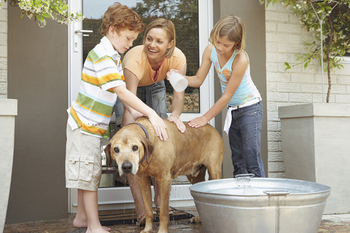 One way to remove pet odors is pretty obvious–so it's not counted as part of this list. But if you are good about giving your pet a bath on a regular basis, that will go a long way toward keeping your home pet odor-free. Now for the other 7 ways:
Baking soda is a cheap and easy way to get rid of pet odors, and it's usually hiding out right inside your pantry. Just grab the box and sprinkle it on your carpeting and rugs. Let it sit for awhile, and then vacuum it up. As it sits, it absorbs odors and will make your home smell better fast! Buy a large supply from Amazon and have it shipped right to your door.
Put a couple of dryer sheets down between your couch cushions where no one can see them. They will instantly help fight the odor your furry friend leaves when he hangs out there.
If you don't mind the little bit of extra work, keep some pet wipes by the door where your pet usually comes in. Whenever you bring him in from a walk outdoors, take the time to wipe his paws. You never know what he might have stepped in while playing!
Whenever the inevitable pet mess happens, clean it up as soon as humanely possible. The longer it sits on your carpet, the more the odor will permeate the fibers and be tougher to remove.
Keep a clean-up kit handy for those messes. It should include pet wipes, paper towels, and spray stain removers. If you need a good homemade pet stain remover, try this recipe: 1 quart hot water, 1 teaspoon dish soap, and 1 teaspoon white vinegar. Mix together in a spray bottle. The vinegar is the secret weapon against pet odors!
Whenever the weather is cooperating, let mother nature rid your home of stale pet odors. Just open as many doors and windows as possible and let the fresh breeze take care of it for you. Hang your pet's bedding out in the warm sunshine to freshen it up and leave a clean scent.
Aside from giving your pet a bath, you should also regularly brush his teeth. You'd be surprised at how much bad odor can permeate your home from your pet's mouth–especially if he is suffering from dental disease.
Find more cleaning hacks at 101 Days:
10 Cleaning Products Safe for Pets