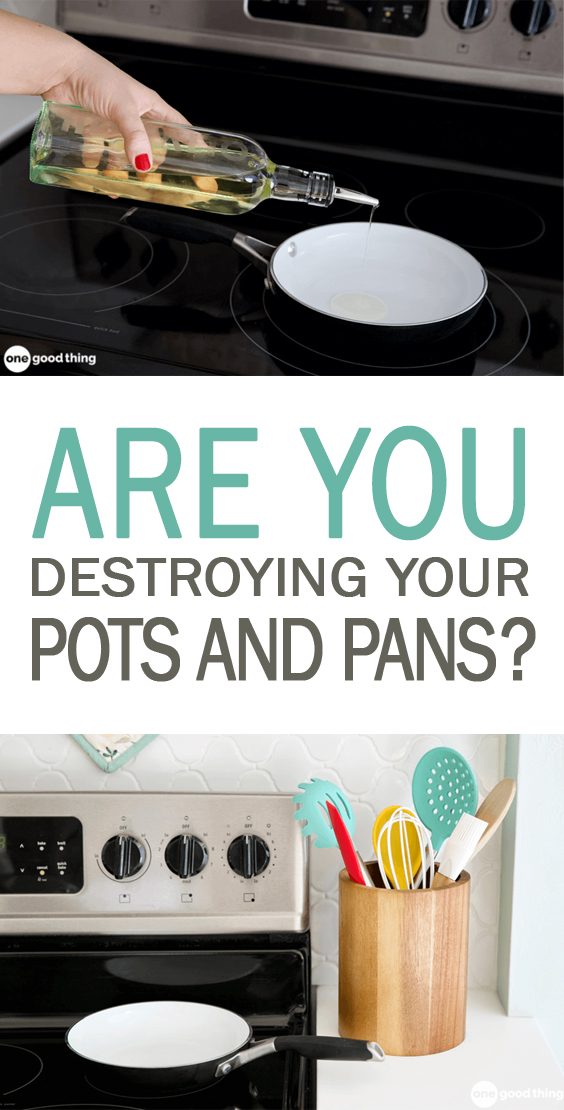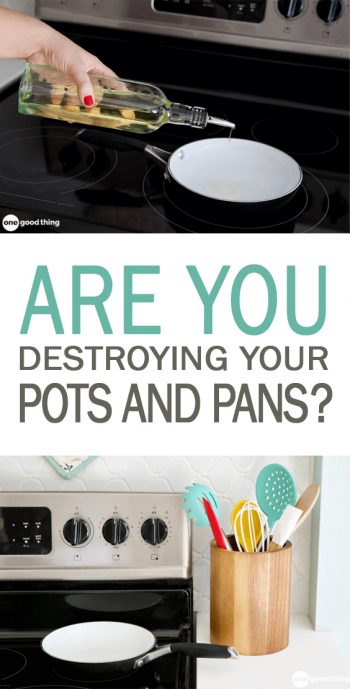 Don't you love your set of non-stick pots and pans? I especially love them for cooking pancakes and eggs and other things that are notoriously sticky. Even though we love something, sometimes we inadvertently destroy it because we don't realize what we're doing. Non-stick pots and pans tend to be one of those things we destroy because we just don't realize we're doing it! Keep reading to see all the ways you could be destroying your pots and pans.
Make sure that you use ONLY silicone and wooden utensils on your non-stick pots and pans. Metal will destroy the finish by leaving deep marks and scratches.
Don't use cooking spray on a non-stick pan. There's no problem with butter or oil, but cooking spray builds up over time, leaving a residue that is next to impossible to remove.
When you do add some oil or butter, do it while the pan is cold. Preheating a dry non-stick pan releases toxic chemicals into the air. So even for a non-stick finish, butter or oil is a good thing to use for this reason.
High heat can damage the finish on your non-stick pots and pans. Instead, use medium-high heat. For cooking over high heat, cast iron is a much better option.
Don't grab that pan and run it under cold water while it's still hot! Sudden changes in temperature are harmful to the non-stick finish and can warp the pan. Let the pan thoroughly cool before cleaning.
Dry your pots and pans thoroughly after washing, and don't let them sit in the sink for long periods of time. The prolonged moisture isn't good for a non-stick finish.
For extra protection of the non-stick finish, store your pots and pans with a buffer in between them. A paper plate or a paper towel work great for this.