As rewarding as your life with your baby can be, it can be just as stressful. Taking care of a baby requires commitment and constant attention. However, it also takes a lot of organization in your home nursery. Keeping your baby's nursery well-organized entails creating a safe yet engaging growing and learning environment for them.
This article will outline 17 baby organization ideas that will surely make life with your little bundle of joy much easier.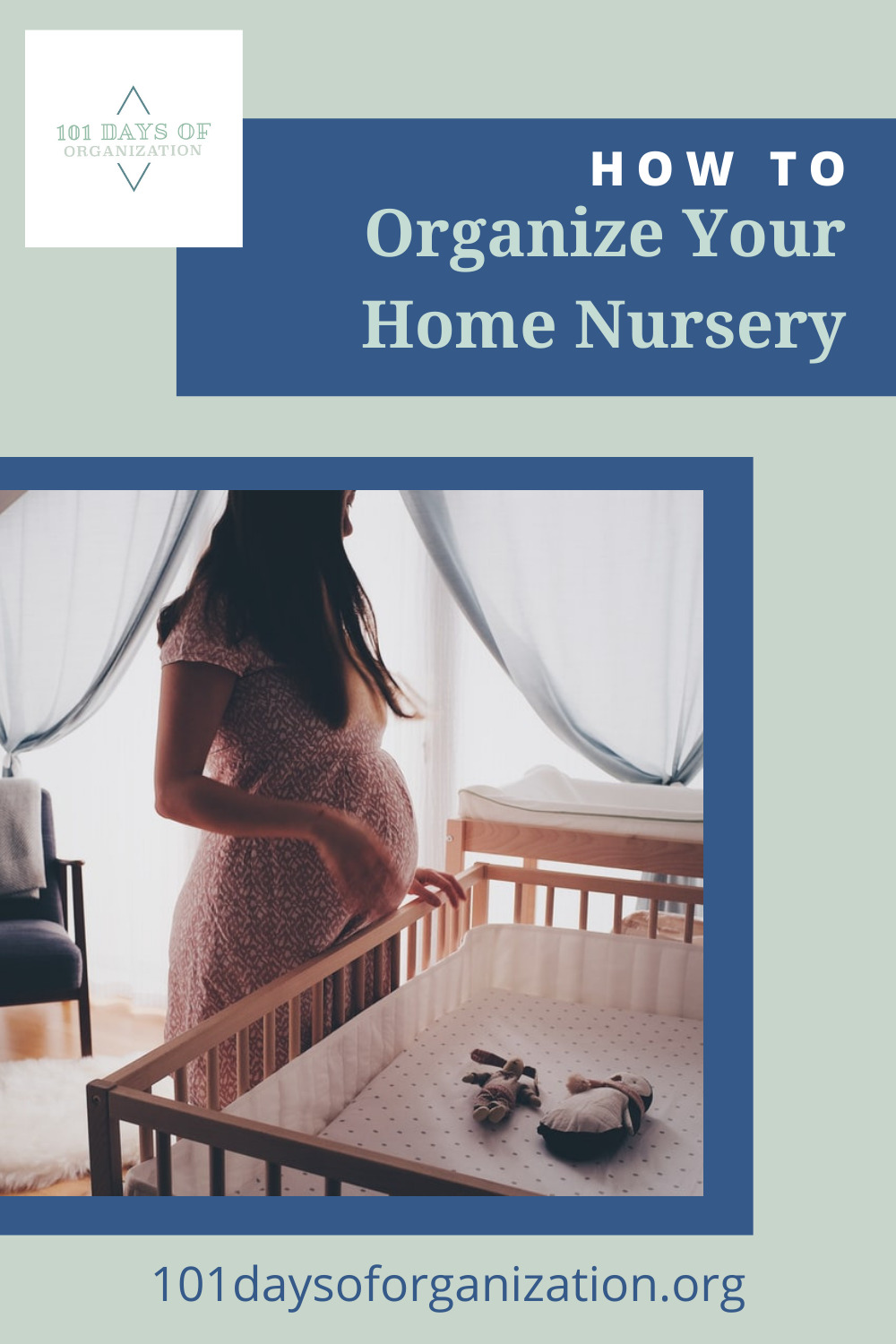 The Benefits of Baby Organization Ideas
The months before your new baby arrives can be both exciting and full of fear. Importantly, as a new parent, you must remember that it is essential to be prepared. However, you can never be fully equipped until the baby actually arrives.
However, you can easily prepare yourself for your baby's arrival by making sure your baby's nursery is organized. The 17 baby organization ideas in this article will walk you through various ways you can organize your baby's possessions and surroundings.
This will make parenting much easier on both of you.
A well-organized baby's room, or nursery, is probably the first place you will want to start. This is where your baby will spend most of its time. Importantly, this space should be one where your baby is secure and has room to explore and grow.
Furthermore, you can use this space to execute many baby organization ideas by organizing your baby's many possessions and essentials.
Above all, it is important to remember that a well-organized baby nursery will save you time, money, and mental energy. Ideally, you should get your baby room organized well before your baby is due.
Importantly, this will allow you to focus on your baby's needs rather than on baby organization ideas fully.
Having said that, here are some important benefits of organizing your baby's nursery:
1. Helps Establish a System
Baby organization ideas come in many forms. However, their main goal is always to save time and energy by establishing clear-cut systems for taking care of your baby.
Above all, having everything in a pre-established zone means that you will be able to find exactly what you need. Importantly, this is essential for when you are exhausted and half asleep.
2. Helps You Look Forward to Your New Baby
Having a baby for the first time can be highly nerve-wracking and stressful. Importantly, you must prepare not only your mental state but also your home environment. By using any number of baby organization ideas, you can create a space for your baby and all their possessions.
In doing so, you will be able to mentally prepare yourself for your new baby. The organization will help you to visualize your new baby in its room. In addition, you will be able to visualize yourself taking care of your baby.
Moreover, knowing exactly where your baby's toys, clothes, books, and essentials are going to go allows you to look forward to when you are going to be using those things.
3. Organization Looks Beautiful
Nobody wants to bring up their baby in a messy and displeasing environment. Above all else, organization helps you keep your home environment looking tidy and beautiful.
Importantly, these are essential traits to expose your new baby to right from the beginning. In addition to creating a safe and exploratory environment for them, organization teaches them about the importance of cleanliness.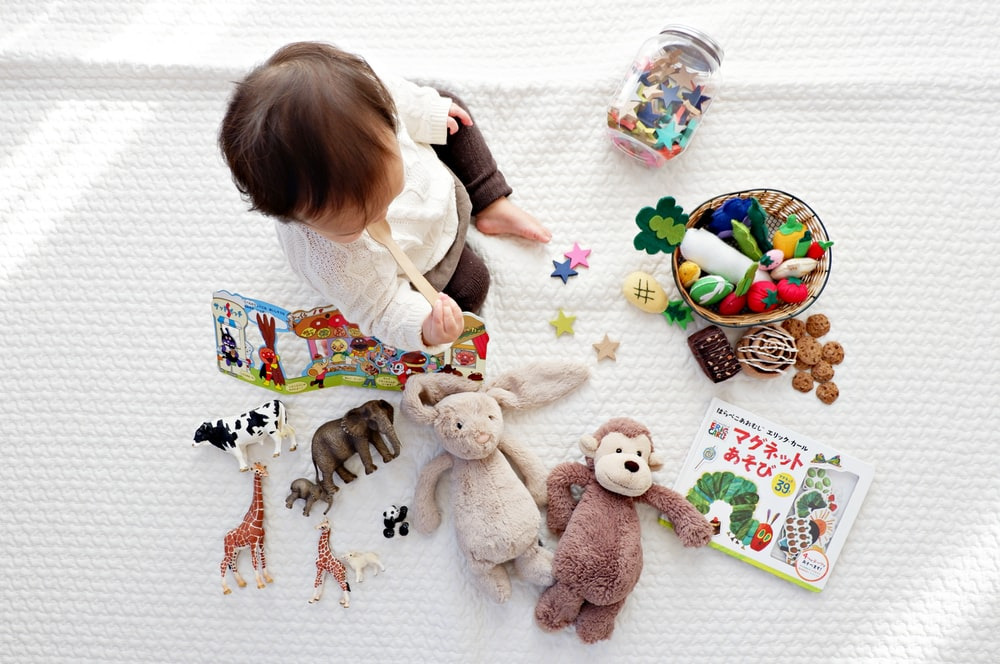 10 Essential Baby Organization Ideas
Now that we have covered the important benefits of organizing your baby's nursery, let us walk through some of the essential baby organization ideas.
These ideas have been adopted by new parents far and wide. However, by making them your own, you will be sure to create a beautiful, secure, and learning-centric environment for your little bundle of joy.
1. Create Functional Areas
The first step to organizing your baby's nursery is to create distinct functional areas. Importantly, each one of the areas should have a pre-defined purpose that is established in conjunction with other family members.
For example, you could have an area specified for reading, while another area is a changing area. Above all, this baby organization idea will help keep your space orderly and tidy.
Furthermore, by establishing a spatial system for all your baby's needs, you will teach them to associate certain spaces with many activities.
In addition to being a great learning opportunity, this will help organize your baby's brain from a very young age.
2. Label Everything
This is one of those key baby organization ideas that are timeless. Most probably, this is due to the overwhelming amount of needs that a new baby has.
Labeling saves you both time and mental energy. In addition, it allows you and your family members to place items in the same place without causing any confusion.
For example, you could label your baby's toy box, their winter clothing, their books for next year, and even their sock drawer.
Above all, labeling helps keep you physically and mentally organized. Furthermore, labeling allows for all family members to agree on where various items belong.
3. Make Your System Easy to Understand
Whatever system you create for your baby's nursery organization must be easy to understand. Importantly, this will make it more efficient for you and other members of your home to follow the system without error.
Furthermore, having a system that is easy to understand will mean that everyone in your home will agree on the best way to take care of your baby. Above all, this is essential in order to impart some consistency in your baby's daily routine from a young age.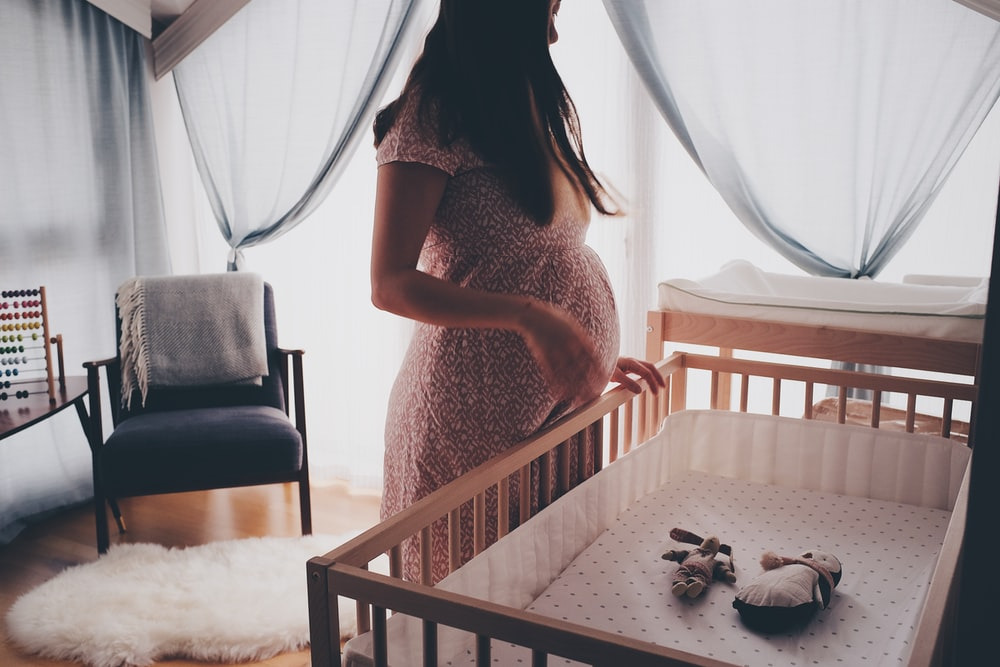 4. Leave Some Room for Growth
It is very important that you do not pack your baby's room to the brim with possessions and essentials. The entire point of baby organization ideas is that you create a safe space for your baby to learn and grow.
Furthermore, as your baby grows, the nursery will need to grow with it.
Above all, leaving some space for growth ensures that your baby's nursery is an appealing environment for both you and your baby. Moreover, whenever you are inspired to change things around, you will be able to do so quite easily.
5. Use Bins for Storage
Removable storage bins are a great way to store and organize your baby's belongings, like their books and toys. These bins are your best friend when it comes to storing items your baby regularly uses, as the handles make it easier for you to move them around.
You could go the extra mile with your nursery organization by purchasing bins made of soft, foldable material rather than wire. This will ensure your baby's safety in the event that he/she falls on one of the bins.
6. Color Coordination
This is one of those baby organization ideas that are essential for those who have more than one baby at home. Importantly, by color coordinating each baby's belongings, you will be able to keep everything much more organized.
Moreover, color coordination will teach both your baby's about the importance of organization. Above all, since color is a very easy thing for young children to internalize, you will have them putting back their own belongings in the right place in no time.
7. Make Use of Wall Storage
One of the best baby organization ideas out there is wall storage. Indeed, this is because there is usually plenty of room on the walls of a nursery to add shelving units where you can store items. Importantly, this will save space on the floor.
In addition, your baby won't be able to reach any shelving units on walls, and so you can use this space to store items that your baby isn't allowed to touch unsupervised.
8. Minimize Furniture
One thing you can do to keep your baby's nursery organized is to minimize furniture in the room. Not only will this create extra space for your baby to move around as they get older. In addition, having less furniture will mean fewer items to keep clean and much less crowded space.
Above all, not only will this make your nursery more organized, but it will allow you to find much more convenient ways to store items.
9. Add a Shelving Unit
Shelving units, whether inside closets or out in the open, are essential ways to organize your baby's many belongings. Importantly, they provide additional storage space without compromising on the organization.
You can use a shelving unit to store your baby's clothes, toys, books, and more.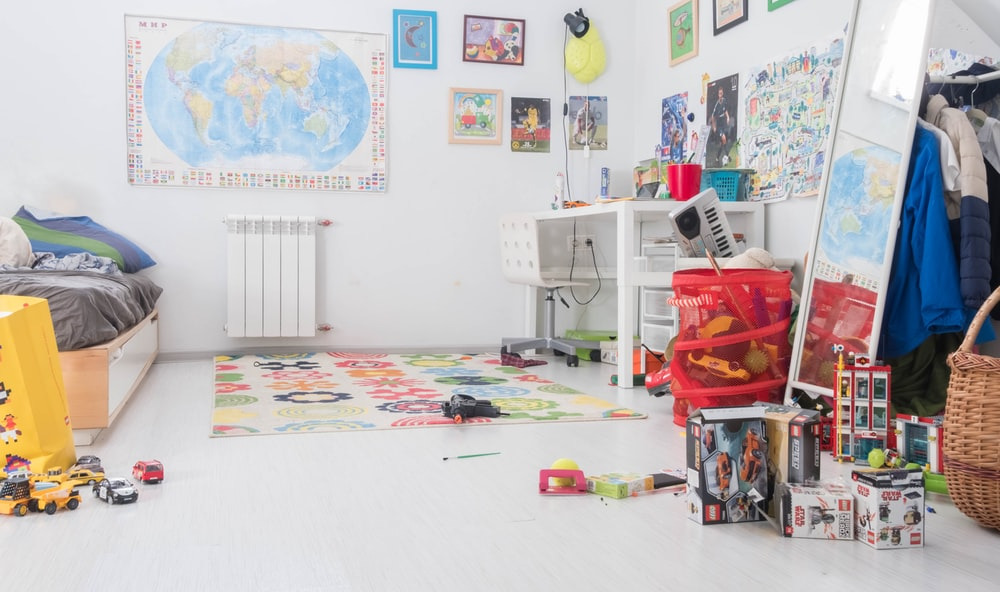 10. Use a Drawer Organizer
Drawer organizers provide ways of separating and organizing items in a drawer, typically clothing. As a new parent, we are sure you understand the need to know exactly where everything is at all times.
This is why inexpensive investments like shelving units and drawer organizers are great essential nursery organization ideas.
Drawer organizers help to keep drawers neat, tidy, and organized, so you don't have to go rummaging through them to find what your baby needs. What's more, they are super versatile and can be used in a variety of ways.
11. Use a Dresser as a Changing Table
A changing table is just another investment that takes up space in your home or nursery. In order to save space and money and keep your baby's nursery organized, you can use a dresser as a changing table.
You most likely already have a dresser in your home. So why not make it double as a changing table, especially since you're trying to stay organized. What's more, you don't have to worry about your baby's safety.
Above all, most changing pads come with a security strap that can be secured at the backside of the dresser.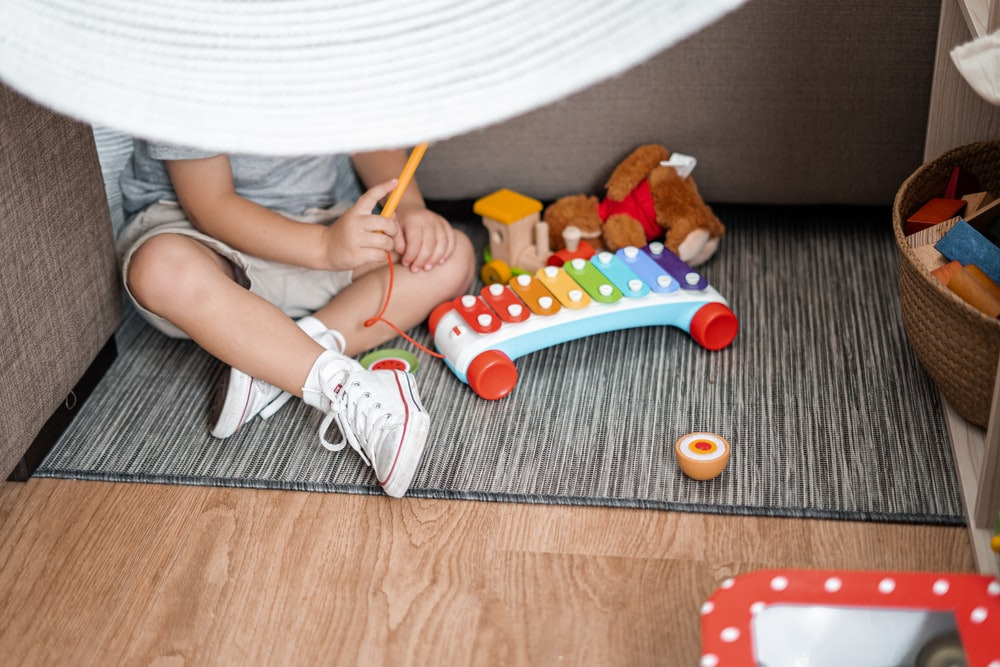 12. Utilize the Space under the Crib
If anyone can tell you that an infant's needs do not match up to its tiny size, it is new parents. There is no limit to the amount of space you might need to store essentials for your baby. This is why it is important to utilize all the space you have as much as possible.
If you need extra storage space for your baby's items, you can utilize the area under the crib. This will keep your nursery looking tidy while also optimizing the space's storage capacity.
By storing things like winter clothing, books, and toys for next year under the crib, you can make the most of the space available to you.
13. Storage Bins are Your Best Friend
New parents are well aware of one of the most important baby organization ideas out there: storage bins. Soft and foldable storage bins can be used to store everyday items on a shelving unit.
In addition,  larger and more compact storage bins are very helpful when it comes to storing items that don't have a regular or immediate use for your baby.
You can organize items into storage bins which can then be hidden away on a top shelf of a closet in your nursery. This is one of those key baby organization ideas that keep your nursery neat and tidy. In addition, this helps in optimizing the use of all available space for storage purposes.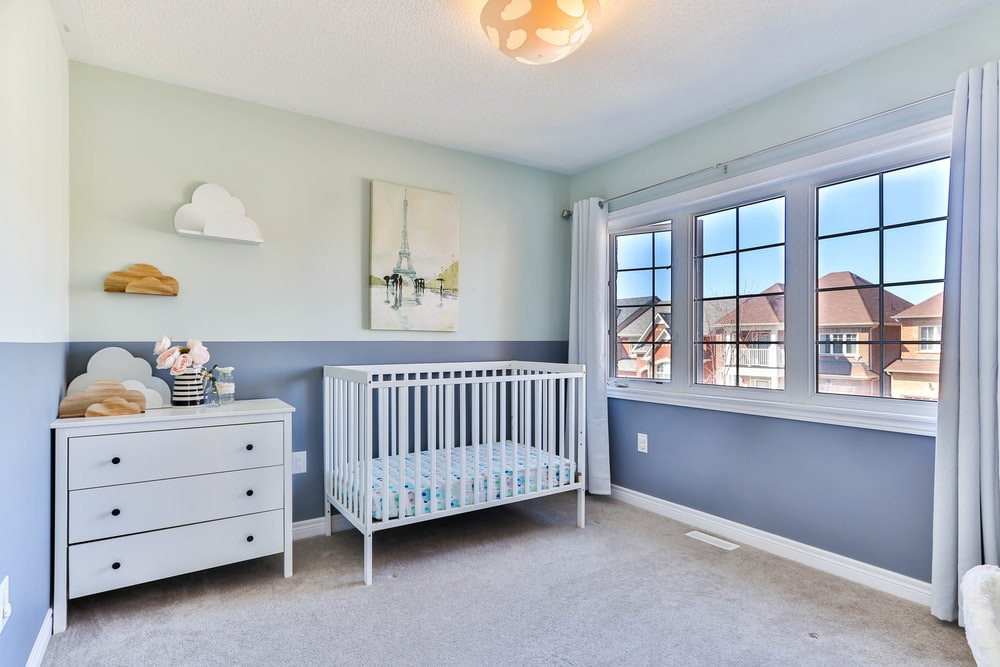 14. Use Clothes Dividers
Clothes dividers are essential tools used by parents to organize their baby's clothes and save both time and space. By organizing your baby's clothes according to day, season, and age, you will be able to make the most of your closet space and save a lot of time when it comes to getting your baby dressed, no matter the occasion.
15. Pre-stocked Baby Essentials Basket
There are a few items that are considered to be baby essentials. Importantly, these are constantly in use and need to be regularly replaced with new items. These include diapers, wet wipes, paper towels, baby powder, and other things.
Having a pre-stocked basket with all baby essentials ready for use will save you a lot of time. Moreover, it will help keep you mentally organized during the most stressful first few years of your baby's life.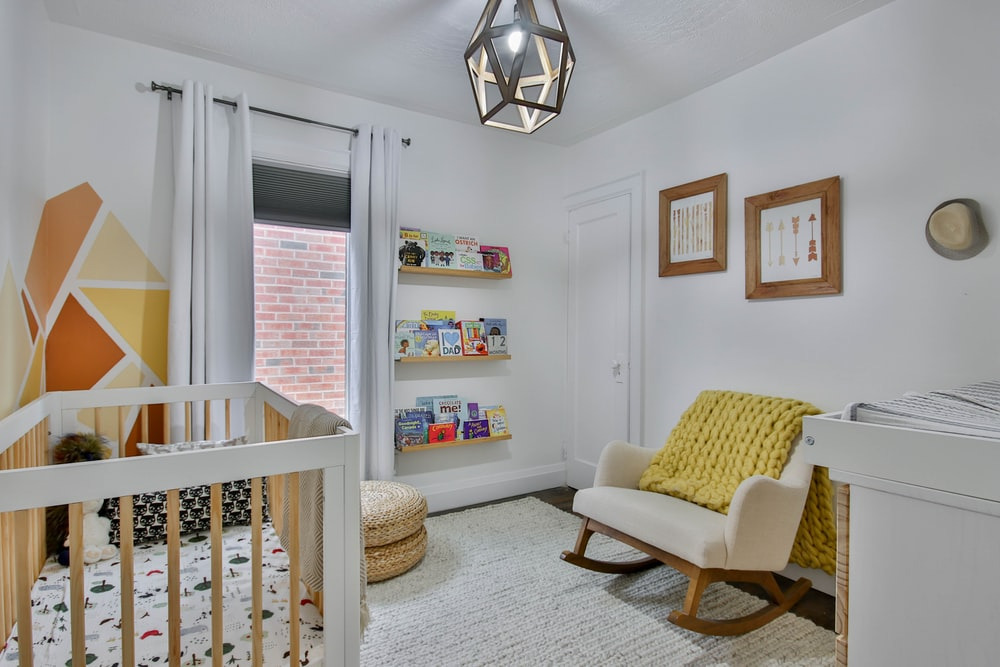 16. Handy-Dandy Diaper Bag
A well-stocked and well-organized diaper bag with all your baby's everyday essentials is one of the most important baby organization ideas.
This will help save you time when taking your baby out somewhere. Above all, you won't have to spend too much time packing your baby's things every time.
To go the extra mile, you can write up a list of essentials for your diaper bag, which you can then keep in the bag itself. Every time you are about to take your baby outside, go through the checklist to quickly make sure you have everything your baby could need.
17. Store Extras in the Garage
Every new parent knows that you can never have enough essential items for your baby during the first few years. It is very important that you keep extras of all essentials stocked somewhere in your house.
In order to keep your nursery tidy and organized, you can store these extra items in your garage and only bring them out when they are needed. This will ensure that you always have an extra amount of essentials on your hand and will never run out without fair warning.
Conclusion
Making sure your baby has everything they need to live a healthy and happy life is hard work. Thankfully, with these 17 baby organization ideas, you can substantially reduce the amount of stress in your life by saving on space, time, and mental energy.
By incorporating the above nursery organization ideas, you can ensure that your baby's space is a place where they can be secure. In addition, they will have the freedom to explore, learn, and grow.