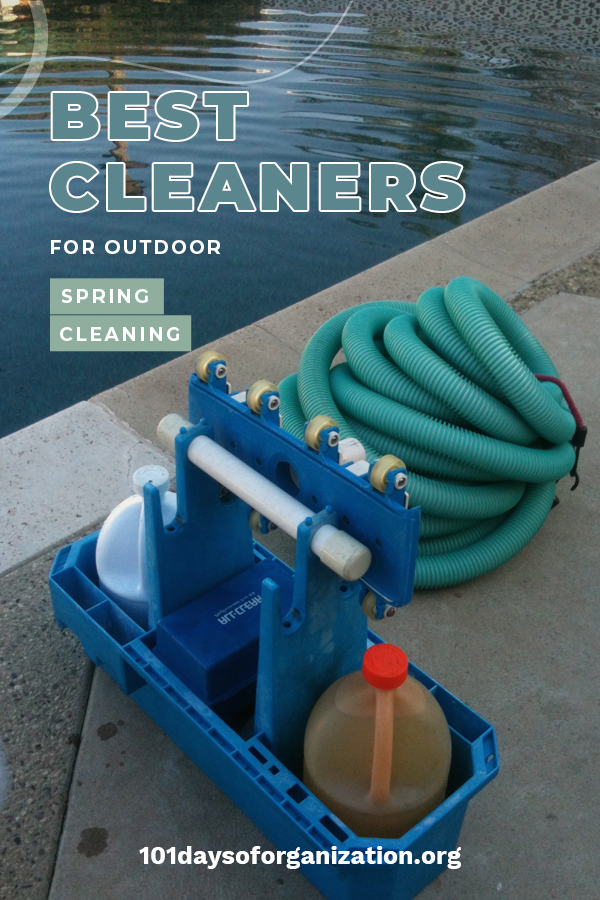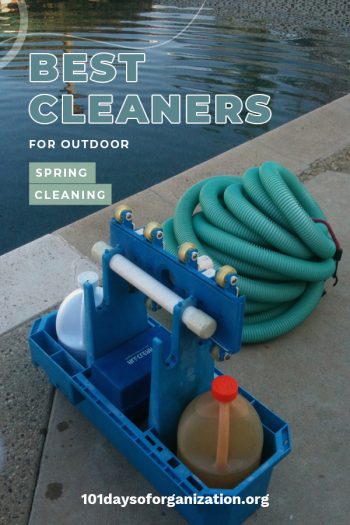 Spring cleaning time is almost upon us. This year, let's focus a little on outdoor spring cleaning! All of our outdoor patio furniture, siding, windows, etc. could use a good cleaning for the season. 101 Days of Organization is here to help with a list of the best cleaners for outdoor Spring cleaning. Check it out and you'll be ready as soon as the weather warms up!
For cleaning the outside of your windows, patio furniture, and kids' playsets, Windex Outdoor Multi-Surface Cleaner does the job. It makes it as easy as possible for you by providing a handy connector for your hose right on the bottle. It uses a sheeting action to thoroughly clean those outdoor surfaces. All you have to do is direct the spray!
To clean and brighten a wood deck or fencing, try Thompson's Waterseal Deck Cleaner & Brightener. It removes stains, mildew, and algae and leaves your wood surfaces looking brighter, cleaner and refreshed. This is also a great product to use before waterproofing your outdoor wood surfaces.
Remove those unsightly oil and petroleum stains from your concrete driveway, sidewalks and garage floor with Eximo Waterless Concrete Cleaner. Just spread it over stains and sweep. It's biodegradable and won't harm children, pets or the environment.
Simple Green makes a wonderful cleaner to use in your pressure washer. It'll make quick work of cleaning up your home's vinyl siding and fascia.