You've landed yourself at the right place if you want to know how to make disinfectant wipes. There's a difference between cleaning wipes and disinfectant wipes. Disinfectant wipes have been around for several years, but their demand has increased by six folds ever since the world got hit by the COVID-19. People who never thought about disinfecting their homes started doing so impulsively to keep themselves and their families safe from the deadly COVID-19.
However, as more and more people started to stock up on commercial disinfectants, they were soon short in the market. Now, people started to explore ways in which they could make disinfectant wipes at home.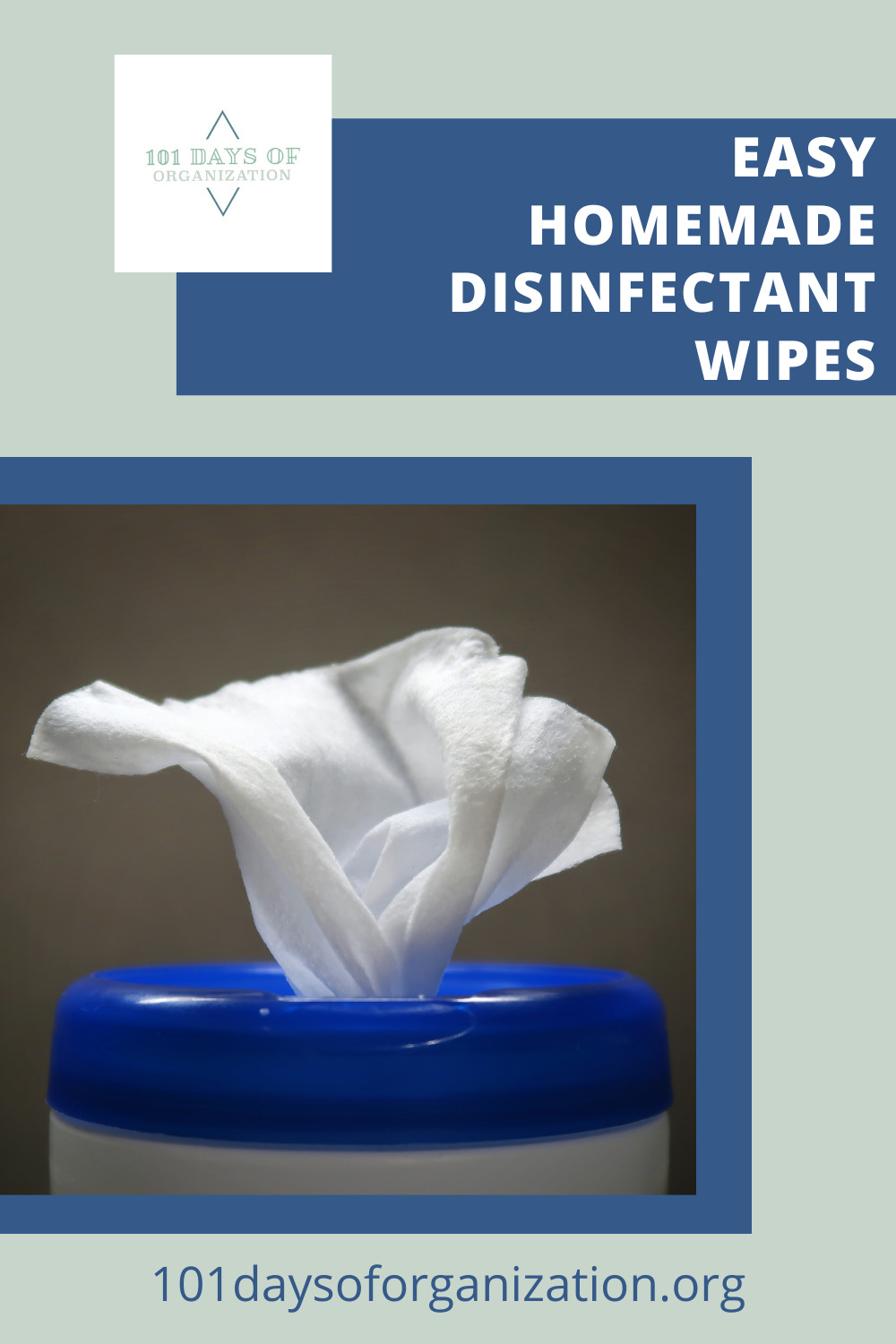 According to the Centers for Disease Control and Prevention (CDC), the composition of disinfectant solution should include at least 70% alcohol. Anything that has a lower concentration of alcohol isn't a true disinfectant.
So, there you have it – the primary ingredient that you need to make homemade disinfectant wipes.
Benefits of Making Your Own Disinfectant Wipes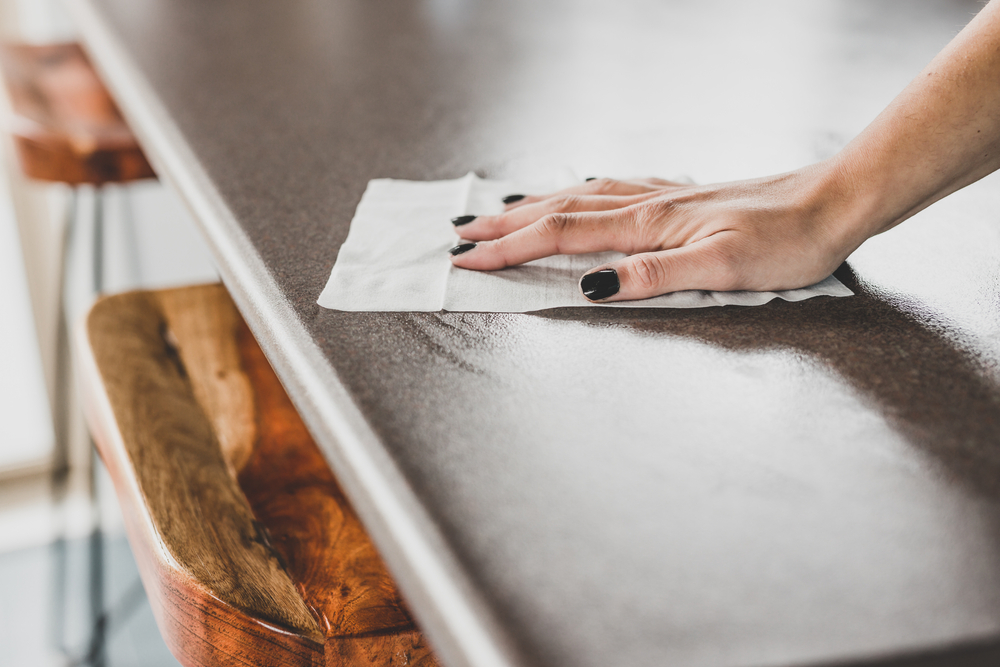 Buying ready-made disinfectant wipes sure sounds convenient but making disinfectant wipes at home comes with a plethora of benefits. Let's go through some of the most prominent benefits of homemade disinfectant wipes before we can answer your question – how to make these wipes.
They're Free from Harsh Chemicals
Most disinfectant wipes that are available in the market have harsh chemicals in them. Not only are they harmful to your health, but they're also harmful to the environment.
However, homemade disinfectant wipes are free from harsh chemicals.
Therefore, they are absolutely safe to use.
You Never Run Out of Them
Once you have all the ingredients at home, you'll never run out of them. You can make fresh batches every few days. Moreover, no more emergency runs to the store!
Convenient
Running to the store every time your pack of wipes isn't very convenient. Not to mention the hassle of going store to store when the wipes are out of stock in most stores during the flu season.
You can conveniently make disinfectant wipes at home in a matter of minutes.
How to Make Disinfectant Wipes at Home?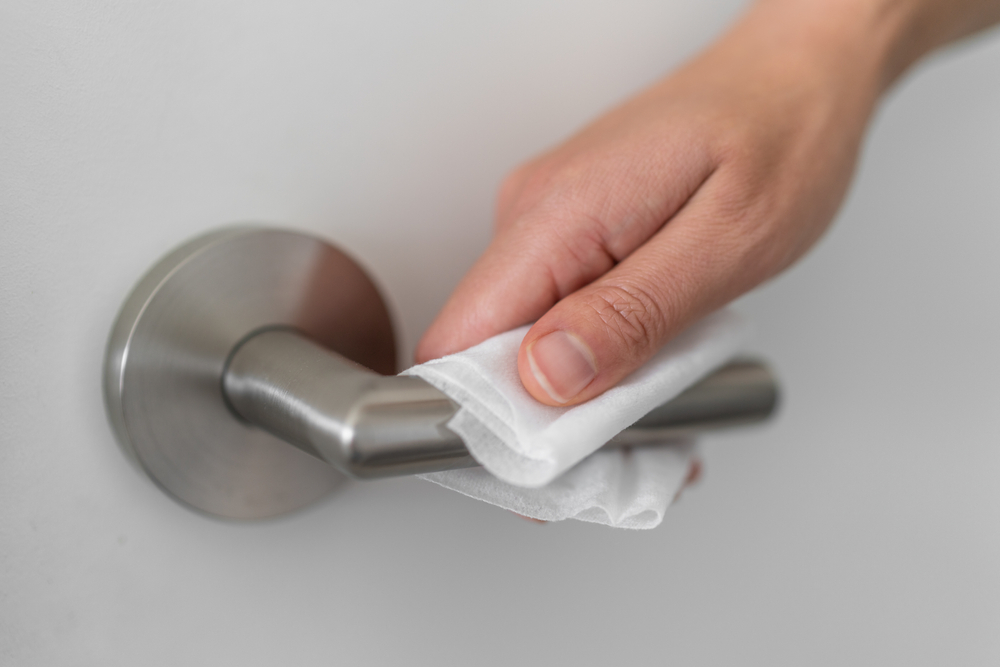 Making disinfectant wipes at home is very easy, quick, and cheap. It's a lot cheaper than what commercially available disinfectant wipes would cost you.
We've put together a complete guide to help you with your query about how to make disinfectant wipes.
Alcohol-Based Disinfectant Wipes
What Will You Need?
The ingredients that you'll need to make disinfectant wipes are:
70% Alcohol
3% Hydrogen peroxide
Essential oils
Paper towel
Procedure
Step 1: Prepare the Disinfectant Solution
Mix 3 cups of 70% alcohol, about ¾ teaspoon of 3% hydrogen peroxide, and 20 drops of lemon essential oil, 10 drops pf cinnamon bark essential oil, 15 drops of clove essential oil, 5 drops of rosemary essential oil, and 5 drops of eucalyptus essential oil.
Each essential oil has unique properties that make the disinfectant solution effective. You can add all or some of these essential oils, as per the availability.
Prepare the solution in a large vessel and then transfer part of it to an air-tight container that's large enough to hold 30 to 40 paper towels.
Step 2: Prepare the Wipes
You can use paper towels, disposable guest towels, or dinner napkins to make your disinfectant wipes. Fold the paper towels or napkins, whatever you're using, in half, and stack them in the air-tight container that you've used to store the disinfectant solution in the previous step.
Step 3: Ensure All the Wipes are Wet with Disinfectant Solution
Close the container's lid tightly to ensure the disinfectant liquid doesn't leak. Turn the container sideways and swirl it to ensure that all the wipes are completely soaked and wetted by the disinfectant liquid.
Step 4: Pour the Remaining Disinfectant Liquid
Open the lid of the container and pour the portion of disinfectant liquid you saved from the first step. Pour it over the wipes to ensure that all the wipes are adequately wet.
It's recommended that you pour more liquid than the wipes can absorb so that some liquid is left at the bottom of the container.
It'll ensure that your wipes stay moist for a longer time.
Step 5: Store at a Convenient Spot
Store the container in a place where it's always handy, like your kitchen countertop. You can also add a label to the container to avoid any confusion or mishaps.
This is specifically recommended for people who've got children at home.
Bleach-Based Disinfectant Wipes
What Will You Need?
The ingredients that you'll need include:
Procedure
Step 1: Dilute the Bleach
You can't use bleach as is because it's very strong and can cause discoloration of surfaces and irritation of skin and eyes. Mix about 4 teaspoons of bleach in 1 quart of water.
Step 2: Prepare the Container
Fold paper towels in half and arrange them in an air-tight container. Pour the bleach-based disinfectant liquid over the paper towels to make sure all the towels are wet completely. Fill the liquid up to the top of the container and close the lid.
Step 3: Disinfect
Pull out a paper towel from the container and wipe the surfaces you wish to disinfect. Bleach is active for 24 hours only after you mix it with water.
Therefore, make only as much disinfectant liquid that you can use within 24 hours.
Word of Caution
Always wear rubber gloves when you're handling bleach. It can cause skin burns and severe irritation if your skin is exposed to it directly.
Wash immediately with cold water in case it spills on your skin or gets into your eyes.
Moreover, never apply bleach on any surface undiluted. It'll cause prominent discoloration.
Both alcohol and bleach are powerful disinfectants. The Centers for Disease Control and Prevention has approved the use of alcohol and bleach as disinfectants which means they really work.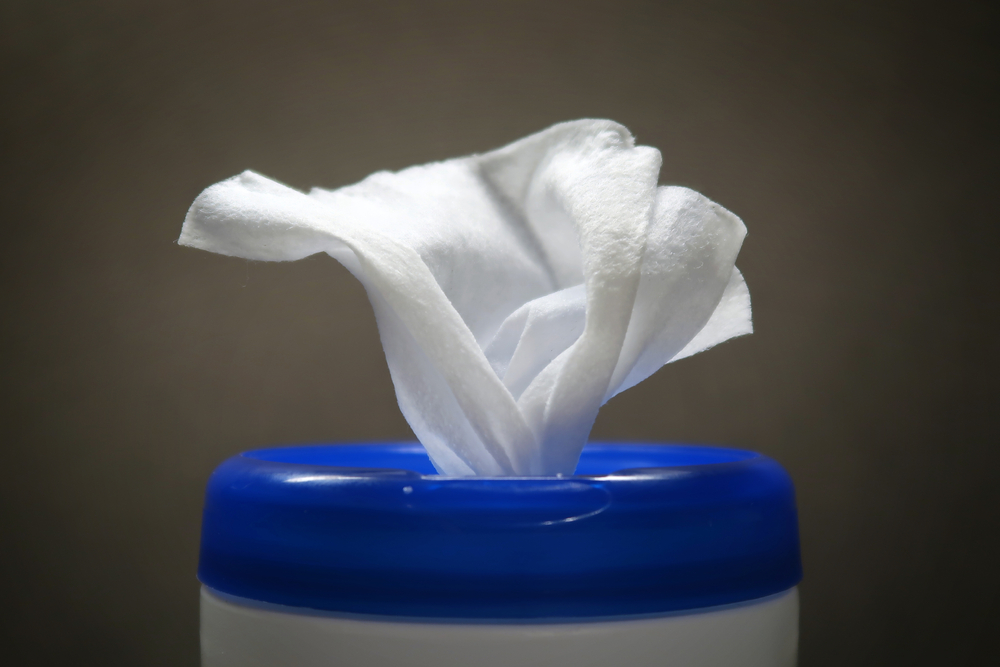 How to Use Disinfectant Wipes
Now that you know how to make them, let's move onto the next important point – how to use disinfectant wipes.
You can use these wipes on hard, non-porous surfaces, like your kitchen countertops, tabletops, shelves, floors, etc.
Firstly, clean the hard surfaces with a dry or moist cloth to get rid of all physical dirt and stains. Next, pull out a wipe from the container wipe the surface.
Make sure that the wipe is moist with disinfectant liquid. Don't dry the disinfected surface with a dry cloth. Let it air dry. Alcohol is volatile, and it'll take only a few seconds to a minute for the surface to dry completely.
Making these wipes at home is extremely easy, quick, and costs you half of what store-bought disinfectant wipes would cost you.
All you've got to do is follow the simple steps, practice the necessary precautions, and you're good to go!
Now that you know how to make these useful wipes, you can keep your home clean and hygienic at all times, and that too, at a much lower cost. Now, that's what you call a bargain!