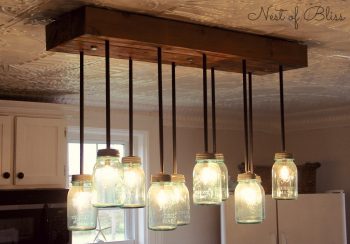 Use your Mason jars to make some awesome light fixtures for your kitchen. You can hang them from cords, attach them straight to the light fixture, or any other style you want. Just make sure you love it!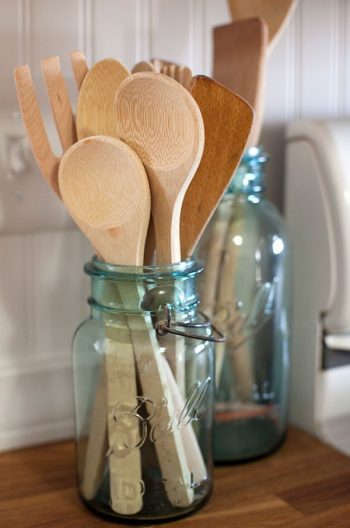 Use Mason jars to organize and store kitchen utensils and objects. I like the idea of attaching the Mason jars to a wooden plank and using that as both decoration and storage!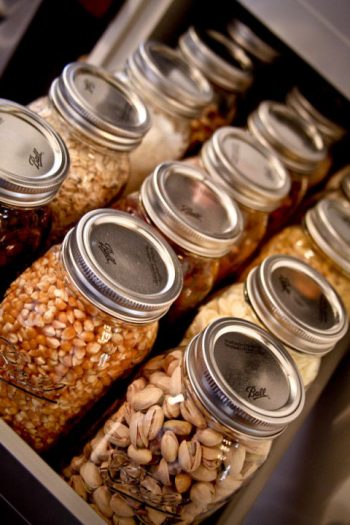 Store all the dry goods in your pantry in the most adorable way possible by using Mason jars. It doesn't take much work on your part and it keeps things incredibly organized so nothing mixes.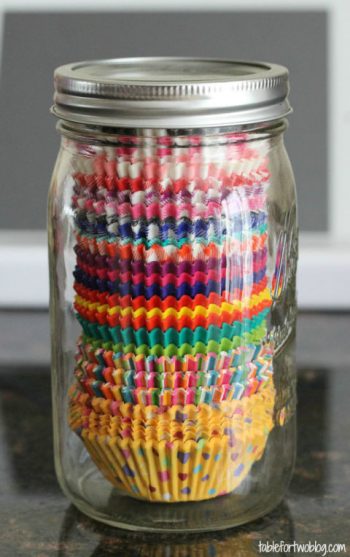 You can also store muffin and cupcake liners in Mason jars. Simply slide them into the jar and pull them out whenever necessary. If the liners are nice, you can even use this as decoration!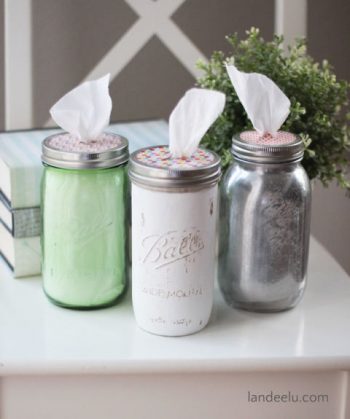 With a little bit of tweaking and sprucing, you can turn an old Mason jar into an awesome-looking tissue holder! To replace, just slide the tissues into the jar!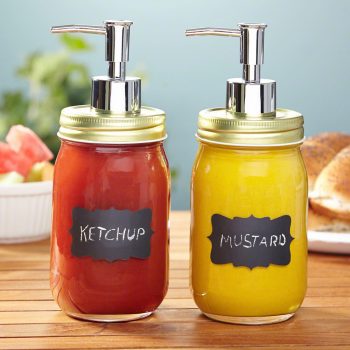 Add a creative spark to your kitchen by using Mason jars as condiment servers! Pour the selected condiment into each one and then label the jars for everyone to use. Definitely a fun idea for a backyard barbecue!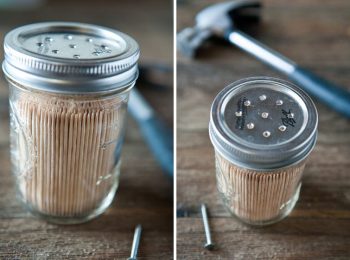 With smaller Mason jars, you can turn them into effective toothpick dispensers. It's quick, easy, and looks great in pretty much any kitchen.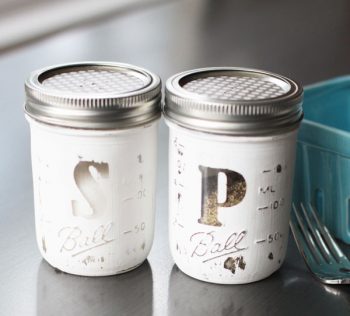 You can also turn some Mason jars into salt and pepper shakers! Decorate and label each one, and then fill them up!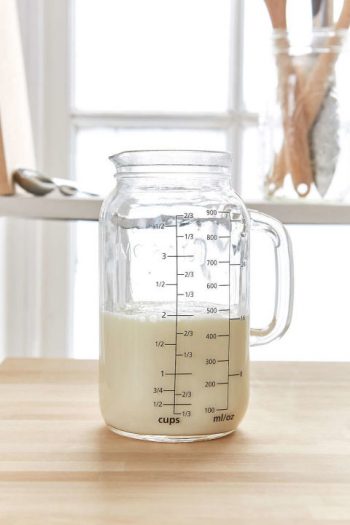 You can make (or buy) a Mason jar that acts as a measuring cup. I really like this because it's practical but it also looks great! There's no greater combination.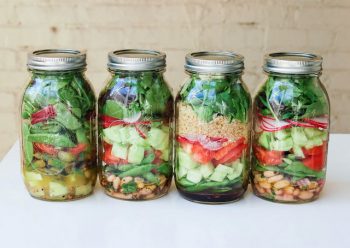 Did you know you can use Mason jars to store your salads? Simply put your favorite salad and salad toppings in a Mason jar, stick it in the fridge, and then pull it out whenever you need a quick snack or lunch.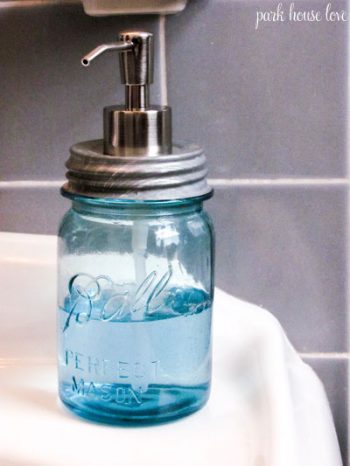 I think Mason jar soap dispensers are just adorable! They just go great in any kitchen and seem so practical and pretty!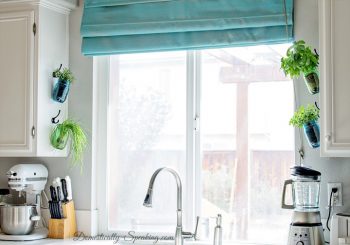 Use your Mason jars as hanging herb planters to add some green to your kitchen. You don't have to put herbs in them (you can put any kind of plant in them), but herbs both look great and are useful.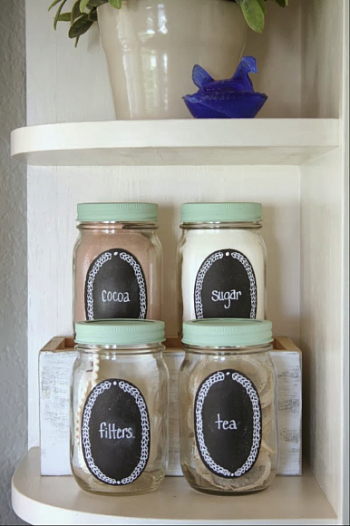 Add a chalkboard spot on your Mason jars to give them erasable labels. The chalkboard coat is both effective and classy looking. Heck, you could use these Mason jars as decorations.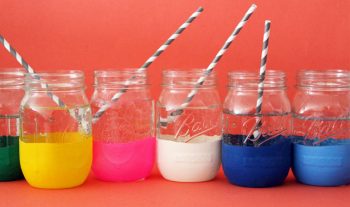 You can't talk about Mason jars in the kitchen without mentioning using them as glassware. Drinking out of Mason jars (with or without handles) is a great idea. You can decorate each jar to make them distinct.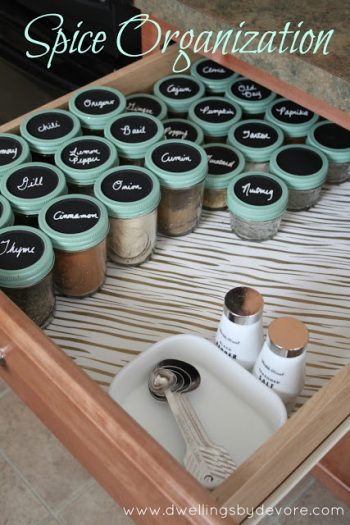 Turn your Mason jars into awesome spice storage containers without much work at all! You just need to add some sort of labeling system and then put the spices into the containers. Super easy!