Storage solutions don't have to be boring! Storage can be stylish, and here's how:

In a little girl's bedroom or playroom, utilize colorful storage baskets to hold small toys and other items.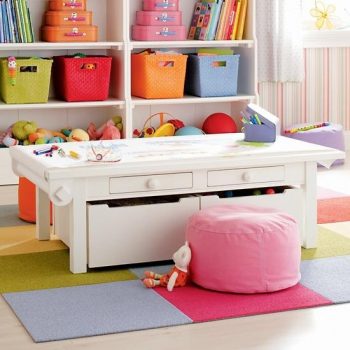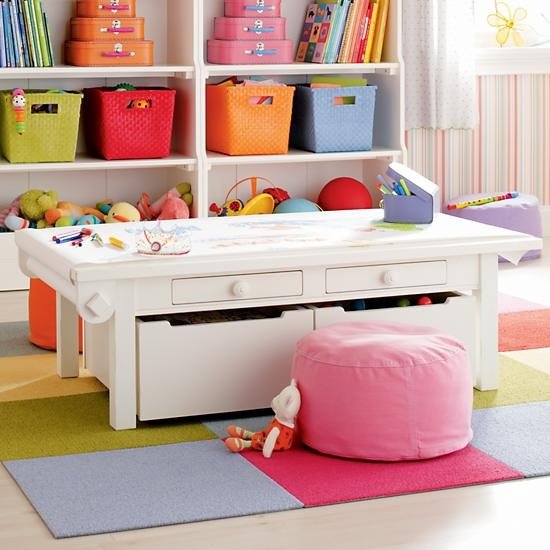 Child-size suitcases are perfect to hold extra books, or coloring books and crayons. They look great as a bedside table!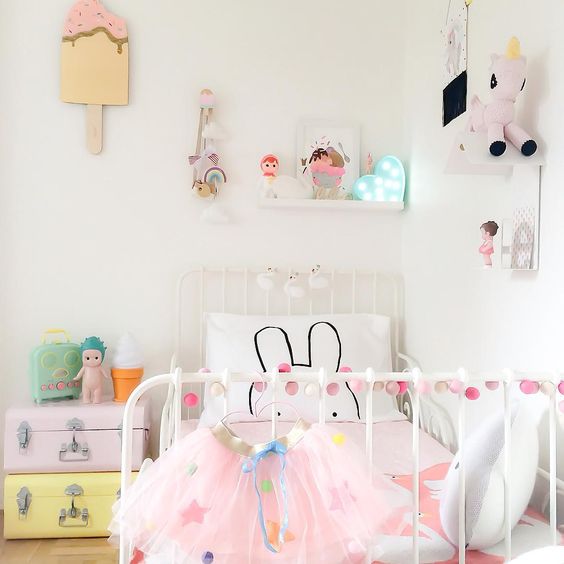 This art table is beautiful and functional with it's shelving built right into the underside.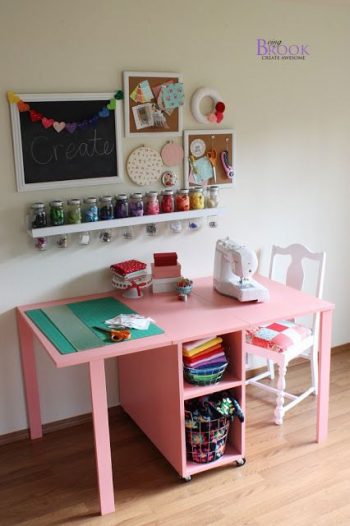 Open shelving in the bathroom takes these colorful perfumes and body sprays to another, visually appealing level.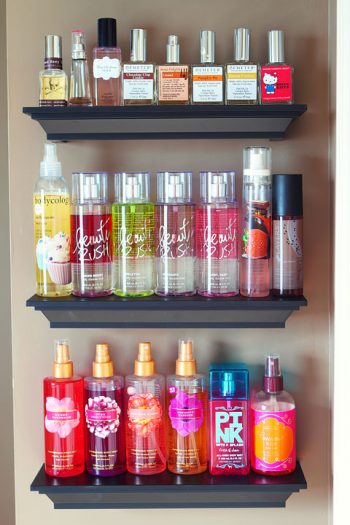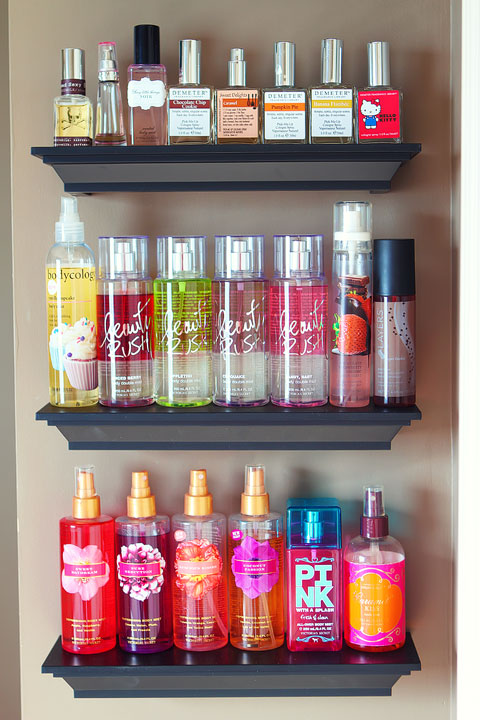 Use painted and distressed mason jars for bathroom counter storage. What a stylish way to corral those cotton swabs, makeup brushes and cotton balls!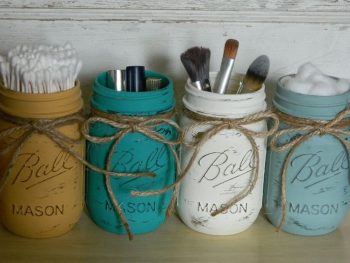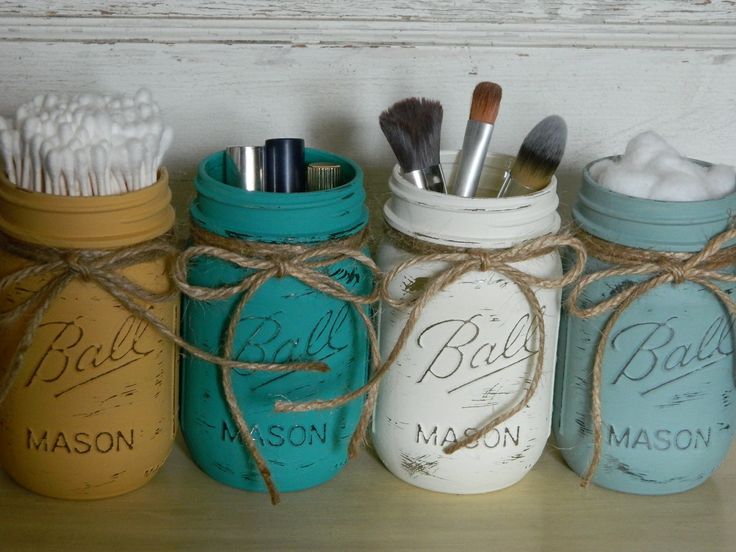 A baker's rack doesn't have to stay in the kitchen. Here it works beautifully in the bathroom to hold baskets of makeup, hair supplies and extra towels.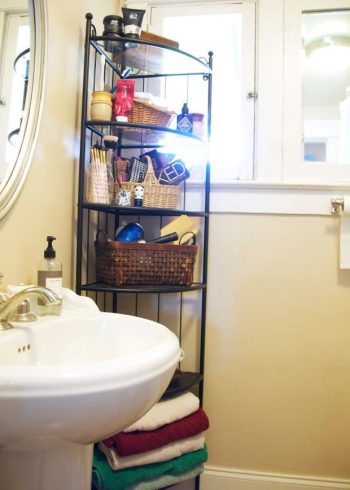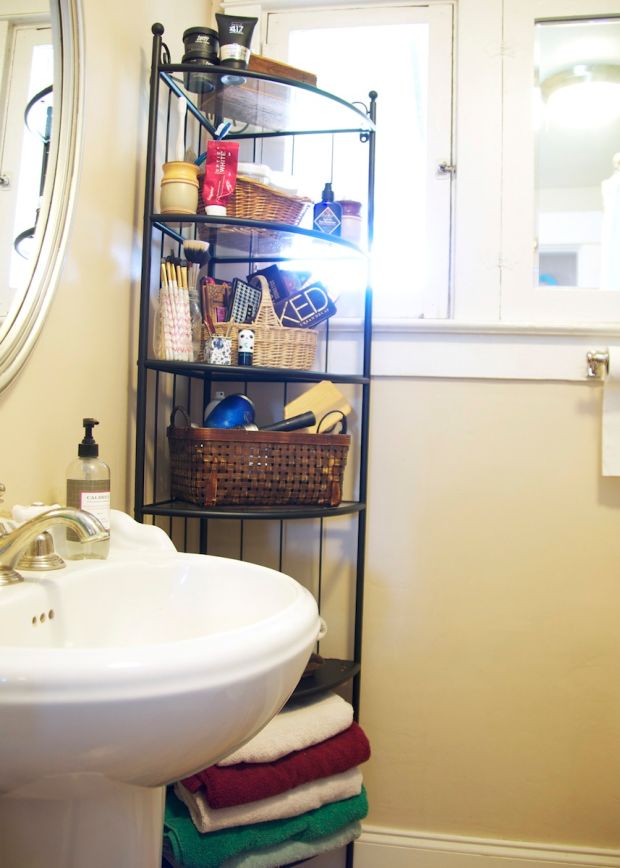 A cake stand instantly makes a collection of perfumes look glamorous.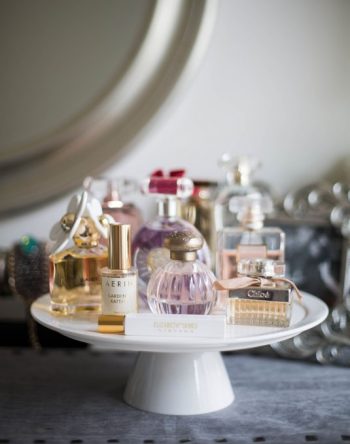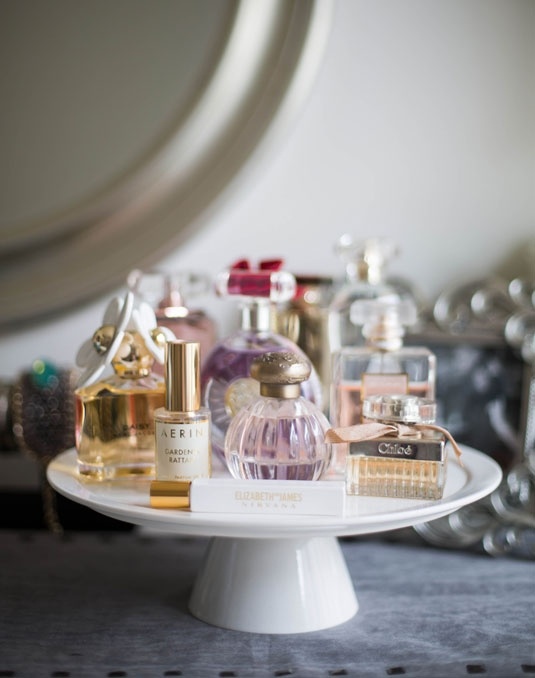 Keep those pesky cupcake liners in line by storing them in a mason jar. Now they double as a kitchen decoration and a baking tool!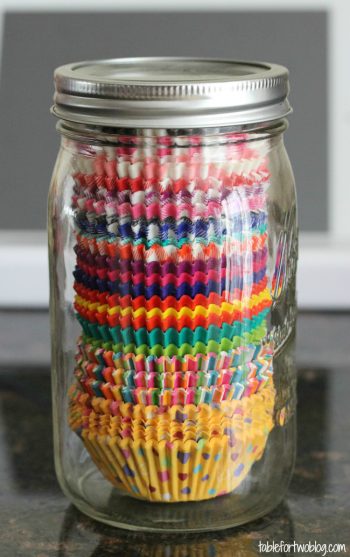 Utilize cute baskets and coordinating, colorful tags to not only better organize a closet space, but make it look appealing, too!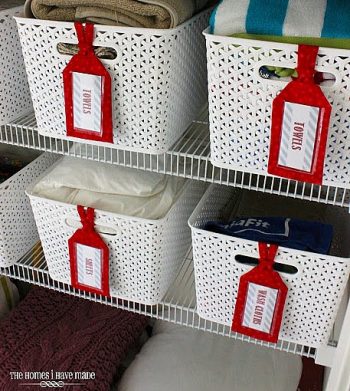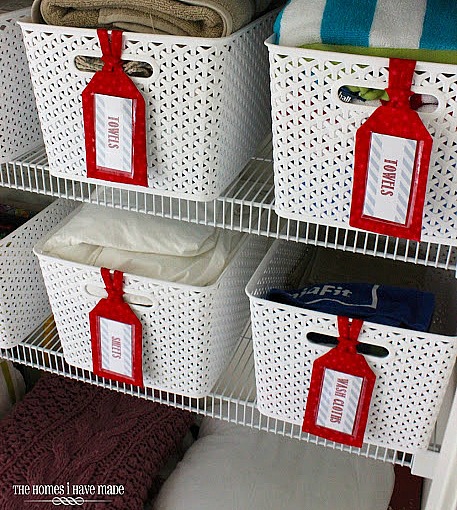 This DIY storage ottoman is a unique and stylish way to hold all those extra living room throw pillows or blankets. Plus, it can easily be moved from room to room as the need arises.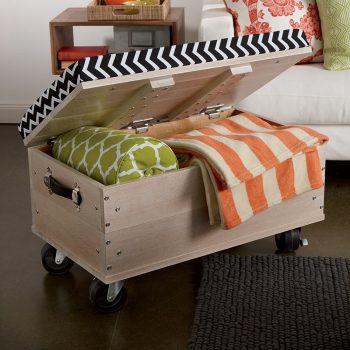 All that space under a staircase that tends to go to waste is put to stylish use with a collection of almost-hidden drawers and cabinets. Think of all the possibilities!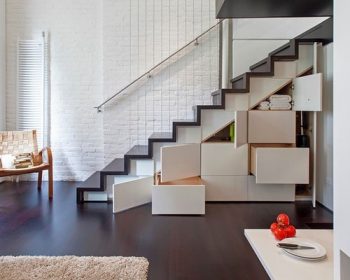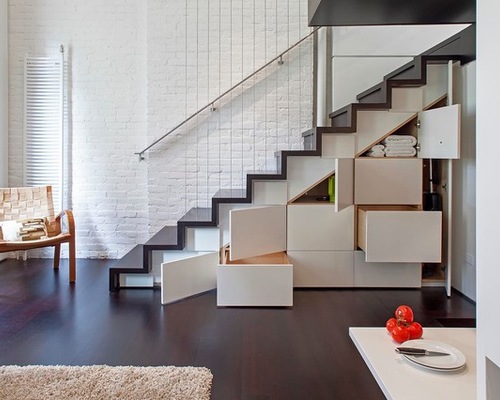 This playroom bench and storage system with a coordinated cushion cover and baskets looks great and keeps the kids' toys organized. The color combinations easily switch out from season to season, or whenever the mood strikes.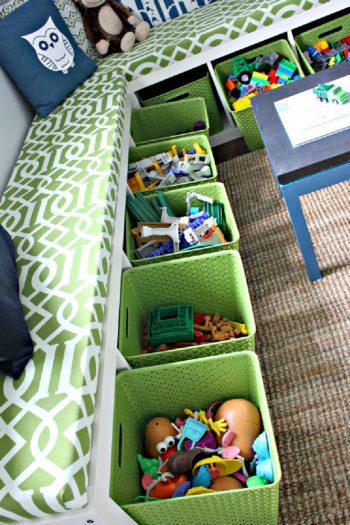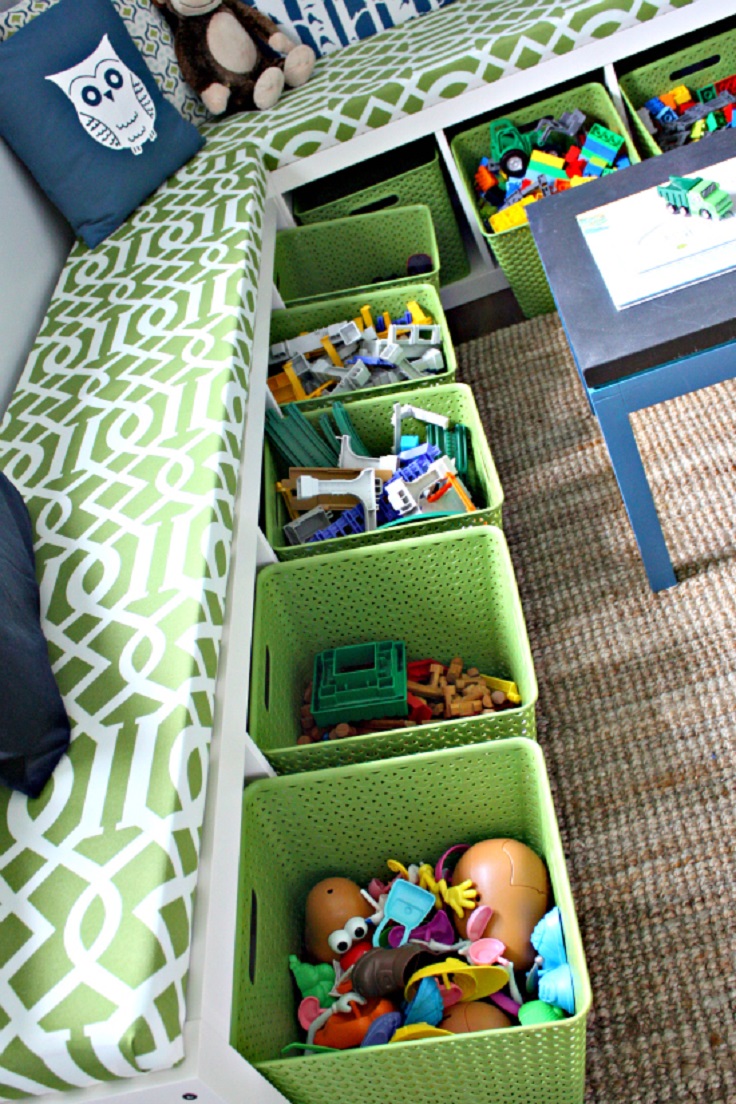 Make your craft room look more inviting by storing colorful collections of buttons, pom-poms and other supplies on open shelves and in clear glass jars. The storage jars are an easy DIY made from baby food jars and magnets.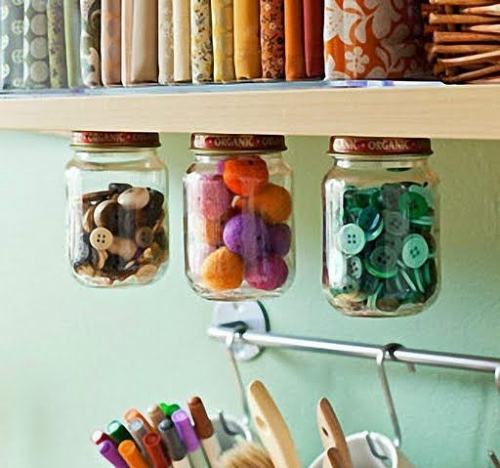 Easily hide outdoor garden supplies in a stylish DIY storage bench. Make a colorful cushion for the top for an inviting space to sit during warmer months.
Make these stylish DIY kitchen storage canisters out of leftover coffee cans. You'll find instructions here.
An ingenious idea to turn the back of an interior door into a very stylish library.
This entryway storage bench used to be a headboard and kitchen cabinet.
DIY corner storage beds from Delight Creative Designs. Stylish storage for a small bedroom or dorm room, easy!
Make those magazines look stylish with this DIY magazine rack from A Beautiful Mess.
Turn an old, weathered ladder into a functional kitchen pot rack. Find out how here.