Effectively organizing your home is great for keeping your home tidy and minimizing stress. When you want to find something, you'll know exactly where to look. Now, there are many products that you can use to help with staying organized, such as matched food containers, slim clothes hangers, and more. However, there are quite a few things professional organizers never buy. That's because even though they're marketed as organizing solutions, they're just a waste of money.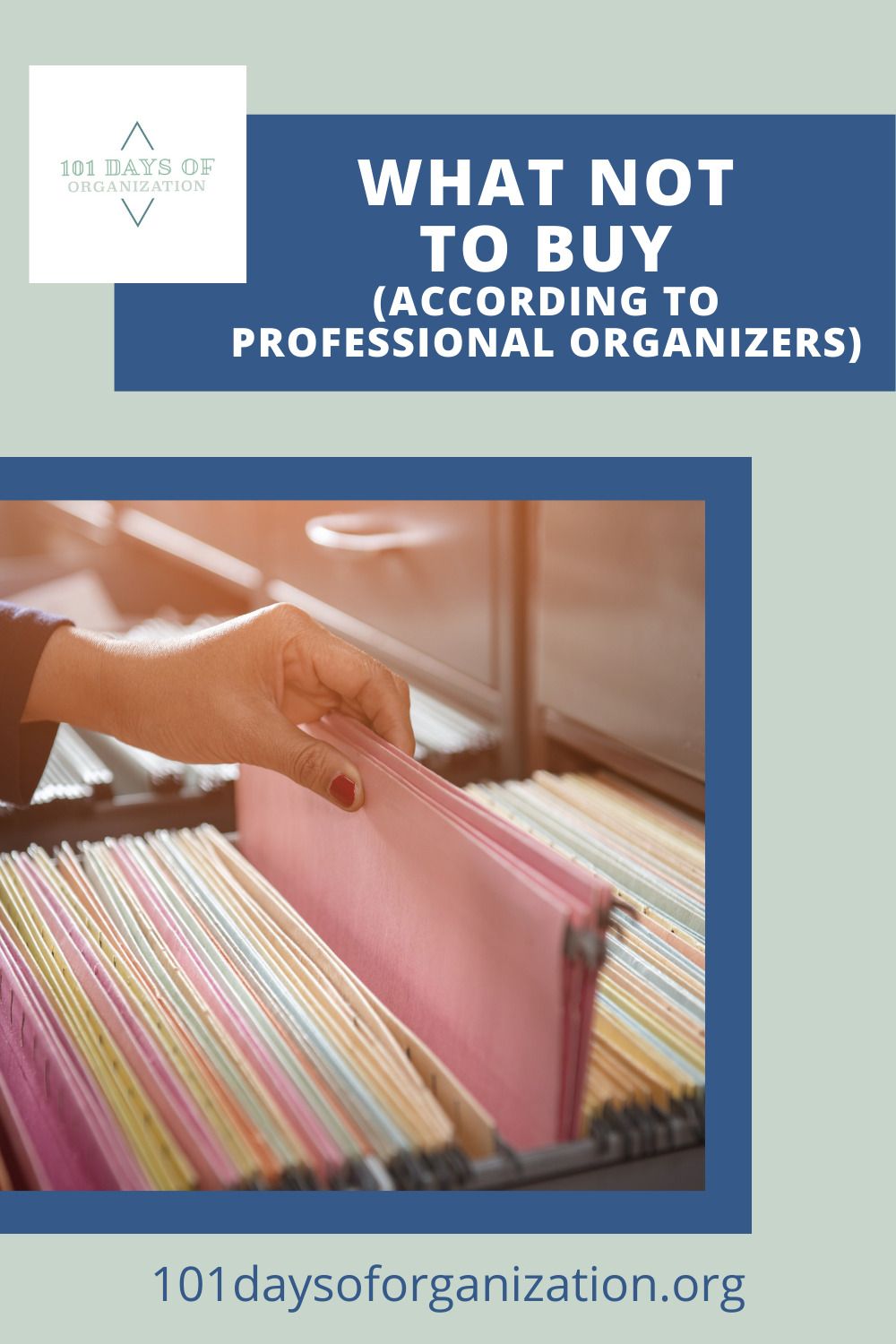 These products do little to improve organizing your home, and you typically end up with more clutter. So, take it from us, and avoid the following products to save money when organizing. In addition to that, this article provides better organizing solutions as alternatives for each product.
Things Professional Organizers Never Buy
Shoe Organizers That Stay on the Floor
The problem with shoe organizers that stay on the floor is that they take up most or all of your closet's floor space. In addition to that, you'll also have a hard time spotting some pairs of shoes because it's typically dark, and you'll need to bend down for it. What's more, is that some hanging clothes can hide some storage compartments, making it harder to find some shoes.
The Better Alternative
On the other hand, a vertical shoe organizer can solve all of those problems. So, you can hang it from a rod in your closet, and you can see your shoes at eye level. At the same time, you'll free up space on the floor.
Filing Cabinets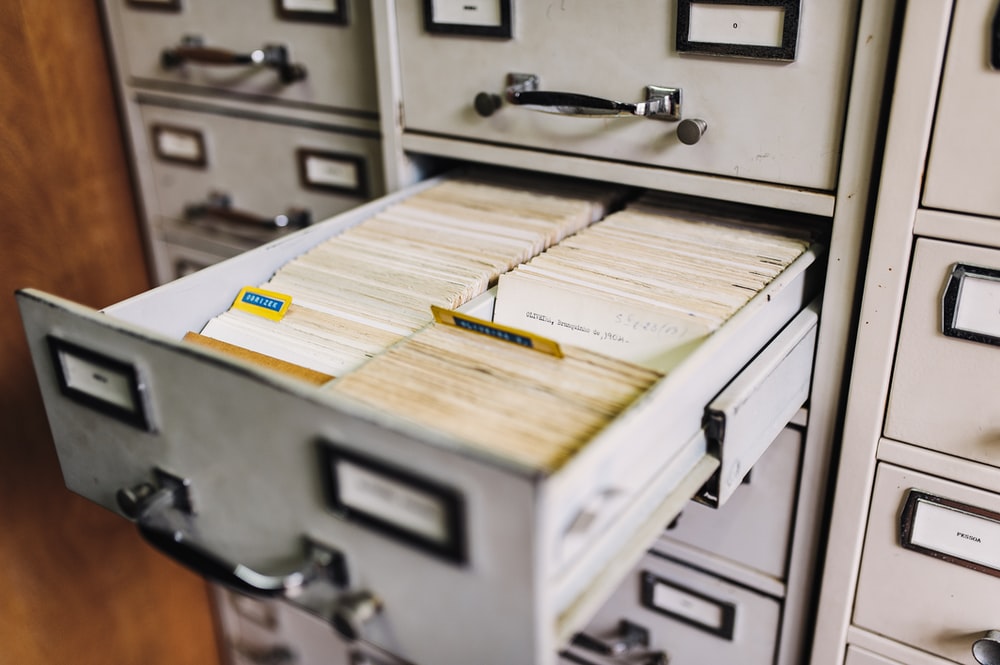 For those of you who have a home office, you may think that one or more filing cabinets are vital for keeping your documents safe. Well, you may be surprised to learn that they're one of those things professional organizers never buy. So, the reason for this is that they are large, clunky, and actually make it hard to find documents. Once you store documents in one drawer, it's easy to forget where you put them after some time. Moreover, they're also heavy, making them hard to move around when rearranging your room.
The Better Alternative
You'll find it a lot more convenient to get single file boxes instead. These boxes look more decorative, and they're easy to store, providing better overall functionality. So, you can label your boxes by the date or any other suitable category and place documents within them.
Gift-Wrap Organizers
Gift-wrap organizers may look attractive for storing rolled-up paper. However, they're not as good at storing as they're made out to be. These racks don't offer enough space for long rolls. Moreover, you'll have to place rolls over each other. So, you may cause some of the gift wrapping to wrinkle or get damaged in the long term.
The Better Alternative
If you're an arts and crafts person who needs storage for such paper, then a trash can is best. Moreover, make sure that the bin is open from the top. This way, you can fit in paper rolls of any length. Also, the best part about this is that it's affordable, so you won't have to spend much on adequate storage. Pick a nice-looking trash can so that it fits your room's design and décor. In addition, you could store it in a corner to keep it out of the way.
Round Storage Containers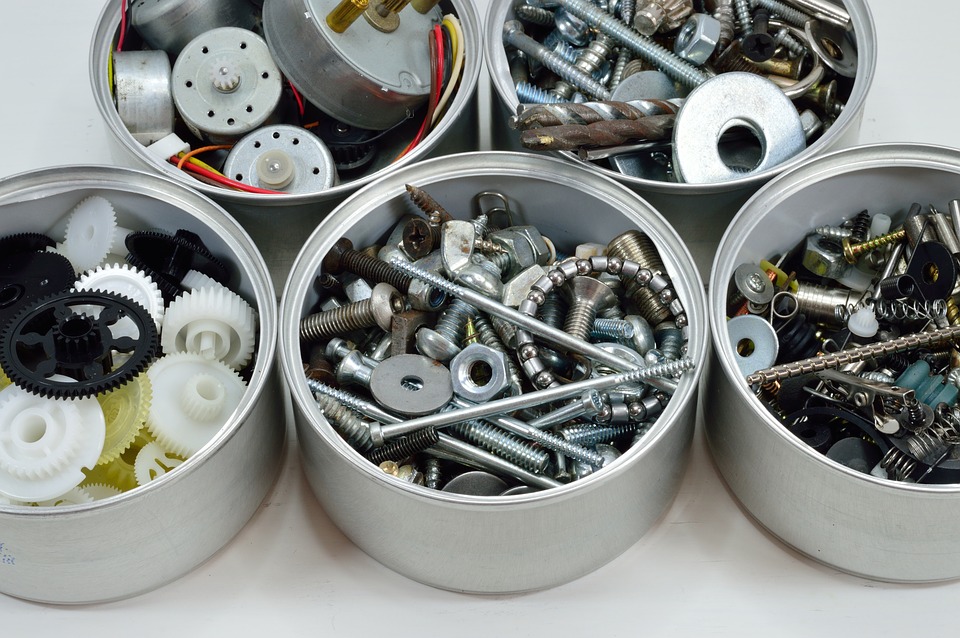 If you truly want to save storage space in your drawers, cabinets, or countertops, avoid using round storage containers. These products don't sit flush. So, each one leaves empty and unusable space among other containers due to the shape.
The Better Alternative
It's a better option to opt for square or rectangular containers. This way, you won't waste any space around each container. Moreover, you should definitely consider this for your kitchen or pantry cabinets because you'll need to store a lot there.
Jewelry Boxes
Perhaps one of the most surprising things professional organizers never buy is jewelry boxes. So, despite being a common household item, it doesn't offer much value in terms of storage. Most boxes are not designed for you to see everything you own at a single glance. So, you'll need to continue searching for a piece of jewelry if you can't remember where you last put it. What's more, is that you may forget you even had something if you can't spot it easily.
The Better Alternative
You could consider a wall organizer for your jewelry instead. It allows you to display all your pieces so that you can view your options at once. This way, you can be sure to wear some jewelry that you don't wear often when they're lying in a box. Moreover, another benefit of a wall organizer is that you can keep your jewelry tangle-free. Also, considering everything is on display, you can clearly see if there are some pieces that need cleaning.
Toy Boxes
If you have children, then keeping their toys organized can be a challenge. A large toy box won't do much in making that job easier for you. This is because all of the toys are placed over each other. So, you may have to dig through the box or take some toys out to find a specific small one. As a result, you'll spend a lot of time and effort searching for a toy, and you'll end up making a mess. In addition to that, you may also risk breaking some toys because of placing them over each other. Therefore, toy boxes are one of those things professional organizers never buy.
The Better Alternative
What professional organizers use instead are toy organizers with cubbies and bins. Therefore, there are compartments for different types of toys. Thus, it keeps the toys safe and makes them easier to find. Also, you could make it easier for your kids to stay organized by labeling each compartment with an image. After that, explain to them which type of toy should be kept where.  
Suction-Cup Shower Organizers
It can seem like a good idea to have a suction-cup organizer for your shower. You won't need to drill any holes in the wall, and you can move it to your liking. However, the main issue with this solution is that it starts to slide down when you start to place your shampoo, conditioner, and other bath products. So, it's really not the investment.
The Better Alternative
Go for something that fits securely to the wall. So, you could get an organizer that is screwed onto the wall. On the other hand, secure adhesive strips can do the trick. If you're choosing the latter, make sure it's high-quality so that it doesn't slip with too much weight.
Countertop Spice Racks
Spice racks for your countertop can look like a neat organizing solution. However, they're not worth it if you have limited countertop space. This is because you'll also keep spices that you rarely use on your countertop.
The Better Alternative
What you can do instead is that you can organize your spices in your kitchen drawer. Moreover, you can go the extra mile by using a plastic expandable spice rack that can fit into the drawer. In addition to saving space, the other advantage is that you'll keep your containers clean and away from splatters.
Mismatched Food Containers
Many people store food they've prepped or purchased for later. Therefore, mismatched food containers are not a great option because it'll be harder to find certain foods. In addition to that, they take up more space if they have different shapes and sizes. As mentioned above, round containers are never a good idea. That is why mismatched food containers are one of those things professional organizers never buy.
The Better Alternative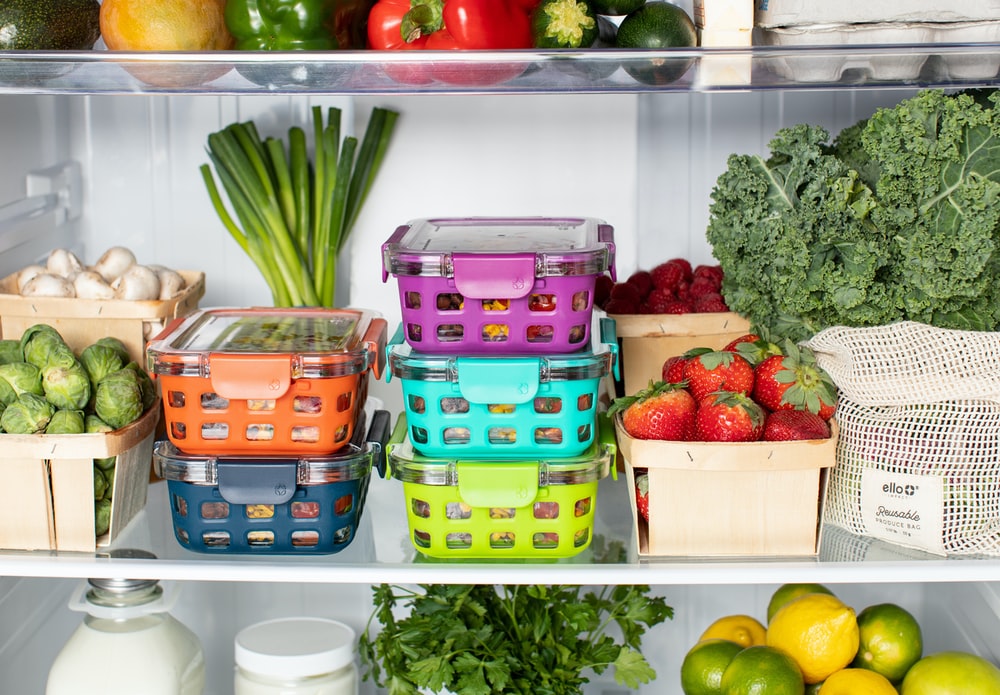 Color-coordinated Tupperware can be a great alternative. Further, you could also get similar containers that have different colors, allowing you to identify different foods easily. Look at the image above to get an idea of what you could use. You can use different sizes for similar types of containers. This way, you can store all types of food in your refrigerator.
Paper Trays
Paper trays are simply a terrible organizing solution. With such an item, you'll only end up piling a lot of papers. Over time, you won't even know what's inside each file unless you pick it up and look at it closely. So, that's a lot of time and effort wasted. In addition, paper trays look quite messy, and they can be stressful accessories in your home office.
The Better Alternative
You'll find an incline file for your desk to be a much better solution. So, you could organize your documents by category or urgency. They'll be easier to reach than they would in paper trays, and they look much neater. Moreover, consider using such a file for your mail too.
Drawer Organizers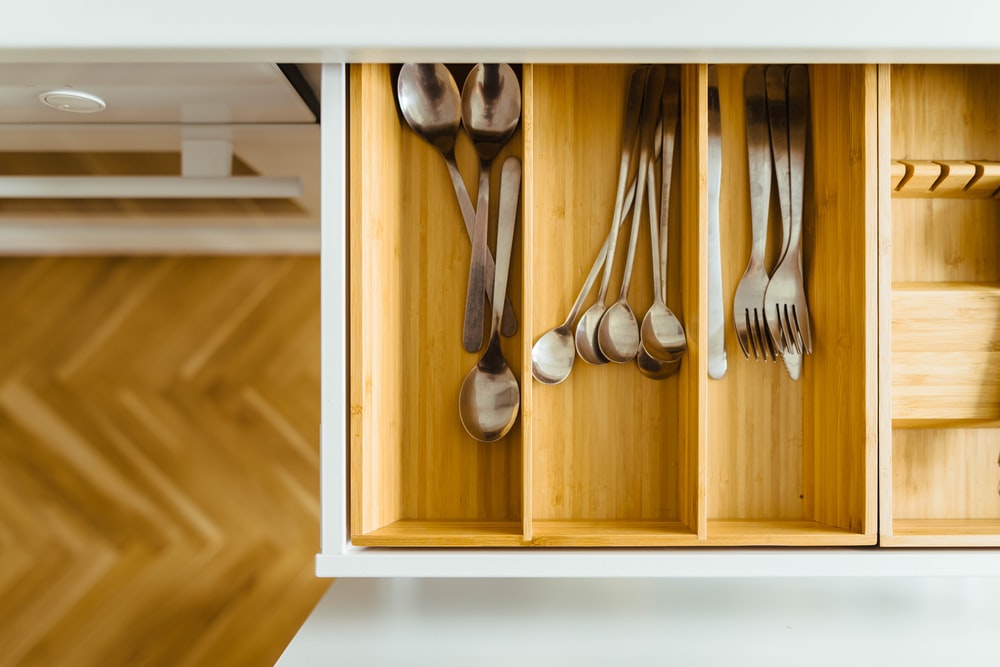 Drawer organizers definitely offer value in being able to partition a drawer for easy organizing. So, why is it still one of those things professional organizers never buy? Well, the reason is that they take up too much drawer space with the external frame and excessive partitions. This is also because you are likely not to find organizers that fit the exact dimensions of your drawers. So, may lose some space due to that.
The Better Alternative
You could use only the partitions of a drawer organizer instead of the entire thing. This way, you can save space and put in as many or few partitions as you need. Also, you could make your own dividers, as shown in this video.
Compression Bags
Compression bags allow you to use a vacuum cleaner to suck the bag's air and make a soft item smaller. The disadvantage of such products is that the seals on the bags eventually give up, allowing air to enter. Thus, the bags inflate, and the original purpose of the design fails.
The Better Alternative
What you can instead are small, covered storage bins that have wheels. So, place drapes or other items in it, and push it under your bed and out of sight. The wheels make it easier to pull out later.
Opaque Storage Containers
Organizing your things is a lot more effective if you can see important items when you need to. Opaque containers don't provide that.
The Better Alternative
Consider using clear plastic containers that allow you to see all that's lying inside without opening them and taking items out. Make sure the bin also has a secure lid to prevent humidity and from reaching the contents of the bin. As a result, you'll have adequate long-term storage.
Baskets
Baskets are yet another one of the things professional organizers never buy. This is because they don't offer much value for money. They're not durable, and they always require you to take out some items to find those at the bottom.
The Better Alternative
Look for collapsible or foldable storage options instead that are transparent. You can view the contents in it, and you can keep them aside when not needed.