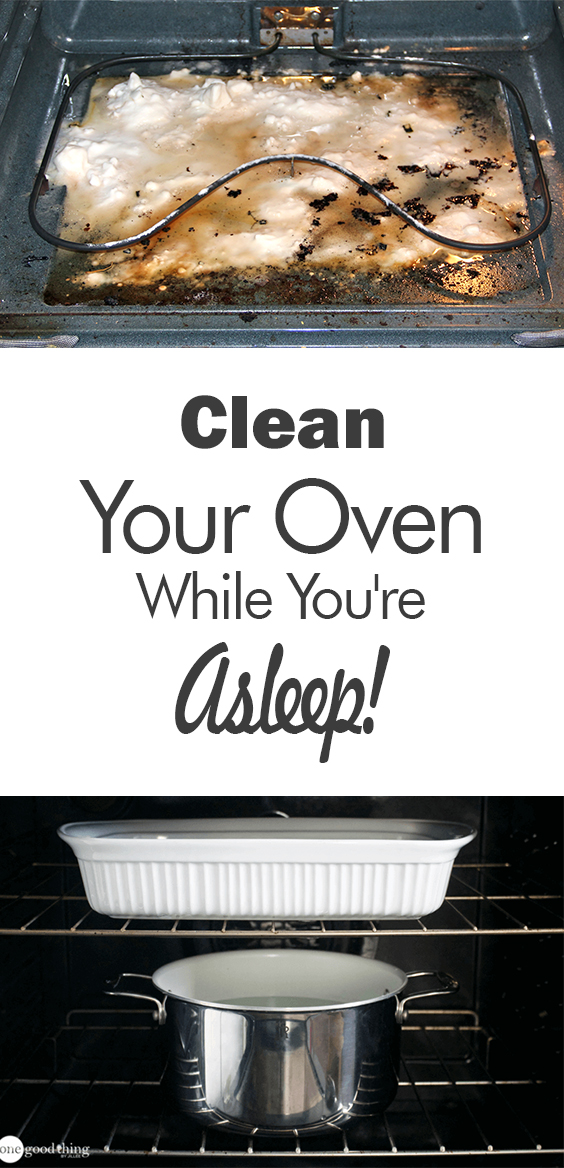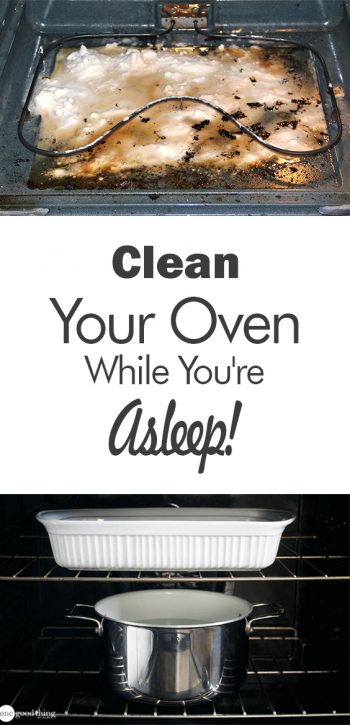 You don't need to stress about cleaning your dirty oven again. Today I have an easy method that will let you clean your oven while you're asleep! It really couldn't be any easier. Keep reading for all the details!
**First, there are some important notes for this method. If you have a gas oven, you must be sure to put out the pilot light and shut off the gas after the preheating step and before you proceed with the ammonia.** 
Begin by preheating your oven to 150 degrees F. While the oven preheats, put a pot of water on the stove and bring it to a boil.
When the oven reaches 150 degrees F, turn the oven OFF. **Make sure the pilot light for a gas oven is extinguished before proceeding!**
Pour one cup of ammonia into a shallow baking dish, and place the dish on the top rack of your oven.
Place the pot of boiling water on the oven's bottom rack. Close the oven door securely.
Now all you have to do is wait for the ammonia and boiling water combination to work its magic on all the burned gunk and grease inside your oven. Overnight is best, but allow it to sit for at least several hours.
In the morning, remove the ammonia and pot of water from the oven. The ammonia will have lost its potent smell by now, but don't dump it out–you're going to use it.
Remove the oven racks and allow the oven to air out for about 15 minutes before proceeding.
Add a few drops of dish washing liquid plus a quart of warm water to the ammonia in the baking dish. Put on rubber gloves, and grab a scrubbing sponge.
Dip the sponge into the soap and ammonia mixture, and use it to scrub out the inside of the oven. Everything should be loosened and much easier to clean.