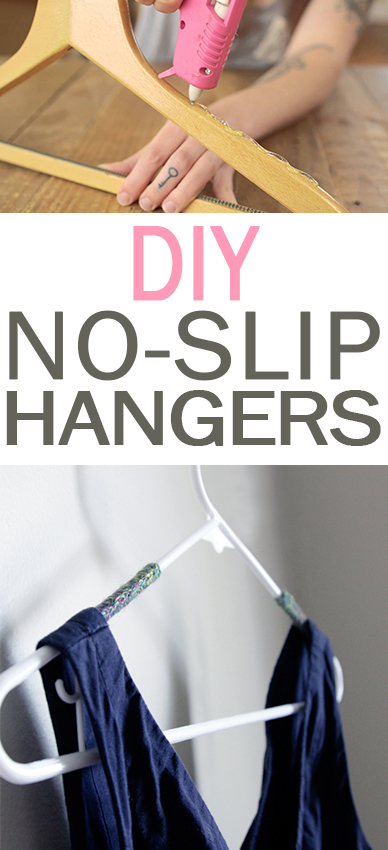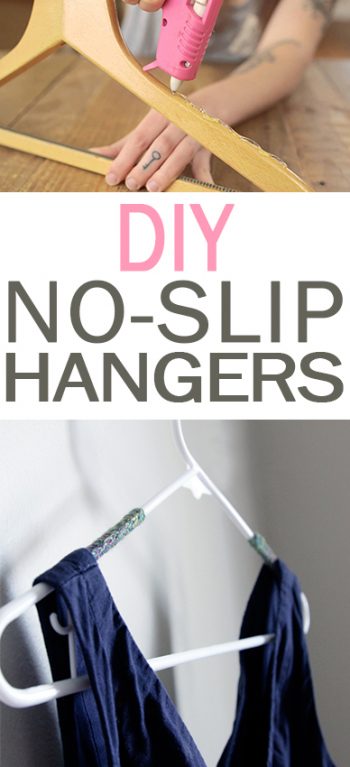 No-slip hangers are genius. But when you don't have any and your favorite clothes are slipping off your hangers and onto the floor, that's not so great. No worries though, because there is a totally genius way to turn your regular hangers into no-slip hangers! Get ready for four different ways to make DIY no-slip hangers with stuff you probably already have at home!
1.This is probably the funnest way to make DIY no-slip hangers. Just grab your glue gun! Heat that thing up and apply a squiggly line of hot glue to the shoulder areas of your hangers. Let the glue dry, and you're done. Your clothes will grip right onto those glue squiggles and won't even think of slipping off again!
2. This one is just as easy as the glue gun, but even faster to complete. Just grab a couple of elastic bands and put one around each end of a hanger. That's it! The rubber gives your clothes something to cling to. It couldn't be any simpler.
3. If you've got a supply of pipe cleaners, you're ready for our third DIY no-slip hanger hack. Just take two pipe cleaners per hanger, and wrap one around each end of the hanger. If you use some colored pipe cleaners, you'll also make your closet look that much cuter!
4. With this hack from Live Free Creative, you can see how to rubberize those slippery hangers with just a little bit of rubber cement. Just paint it on, let it dry, and your slippery hanger problems are solved.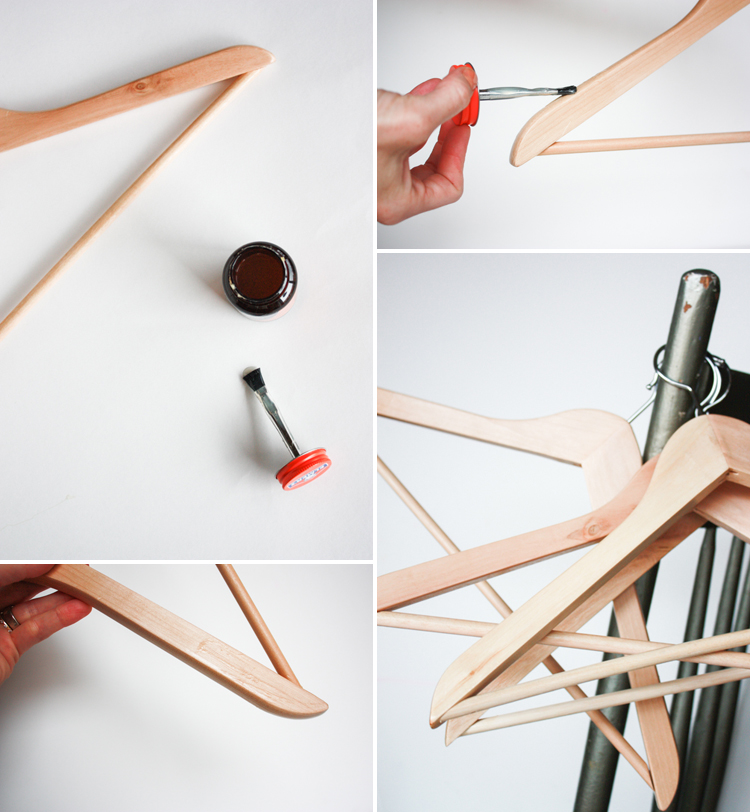 Dying for more closet organization tips? Check these out!
15+ Reasons to Organize Your Closet