Let's talk garage organization ideas!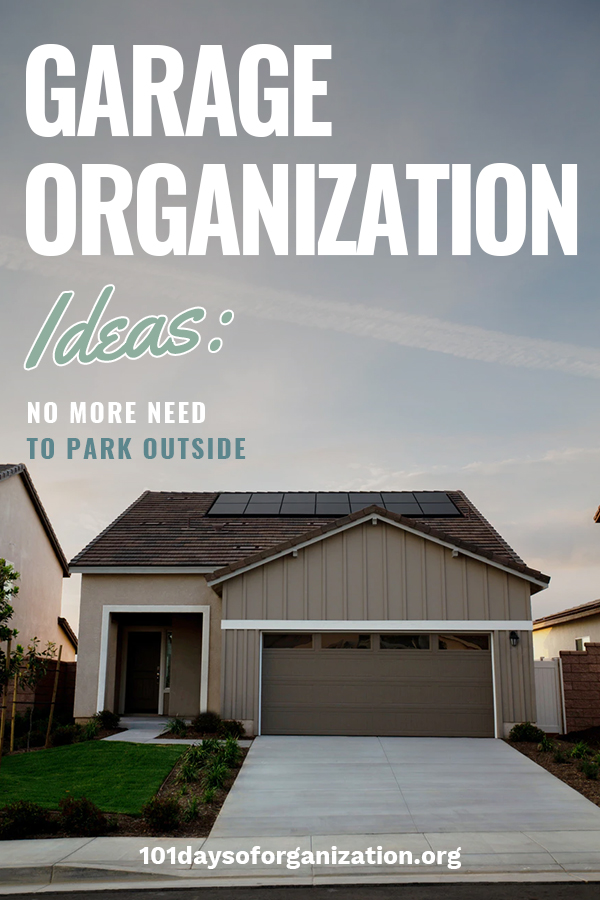 Would you like to actually park the car inside your garage? Then it's time to take it from this to this: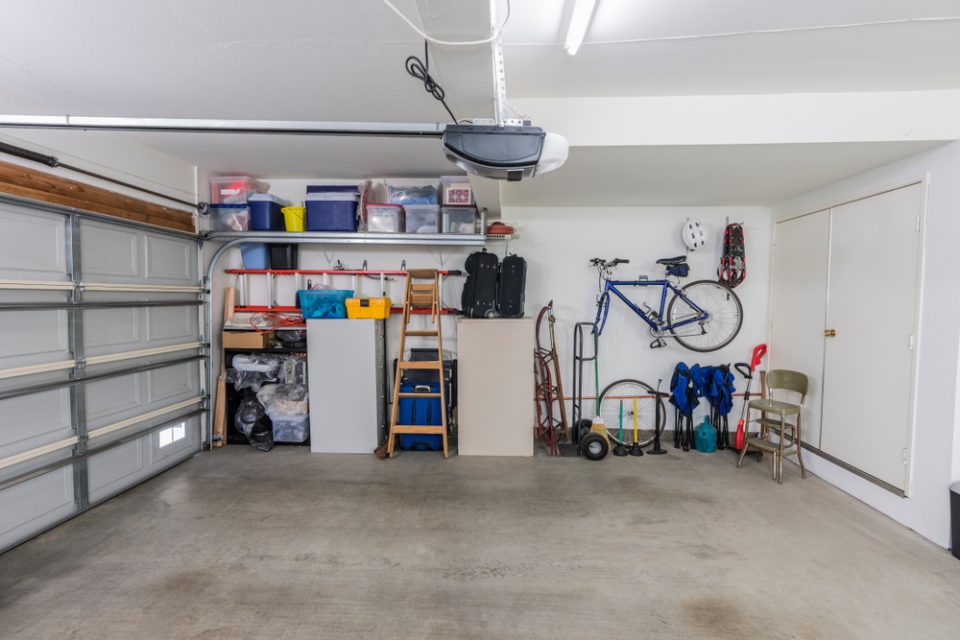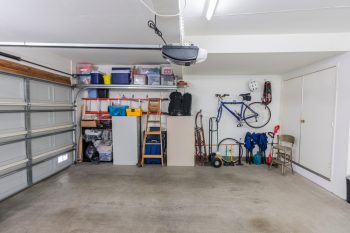 Though it can certainly be overwhelming to look inside a stuffed-full-of-stuff garage and decide where to start, it is possible to organize the garage. Once you get it done, there is no more need to park outside. And in the winter, that's a definite plus!
So what are the best ideas we've found to help you finally organize your garage? I'll tell you!
Garage Organization Ideas
Organizing Tips
First, clean out the space. Get rid of broken bikes, toys, and sports equipment. Don't store things that you don't even use. Load up stuff that's just destined for the trash dump, and actually take it there. Once you're rid of it, you'll feel so much better.
Storage
Look at the unused space you might have, such as the overhead space many garages have an abundance of. If you're not taking advantage of it, you definitely should rectify that.
Shelves
Get an overhead shelving system like this one from Amazon. It is amazing the amount of stuff you'll be able to store away out of sight.
Install a pegboard system to organize all your tools and store them on a wall of your garage. They'll be out of the way, but easily accessible.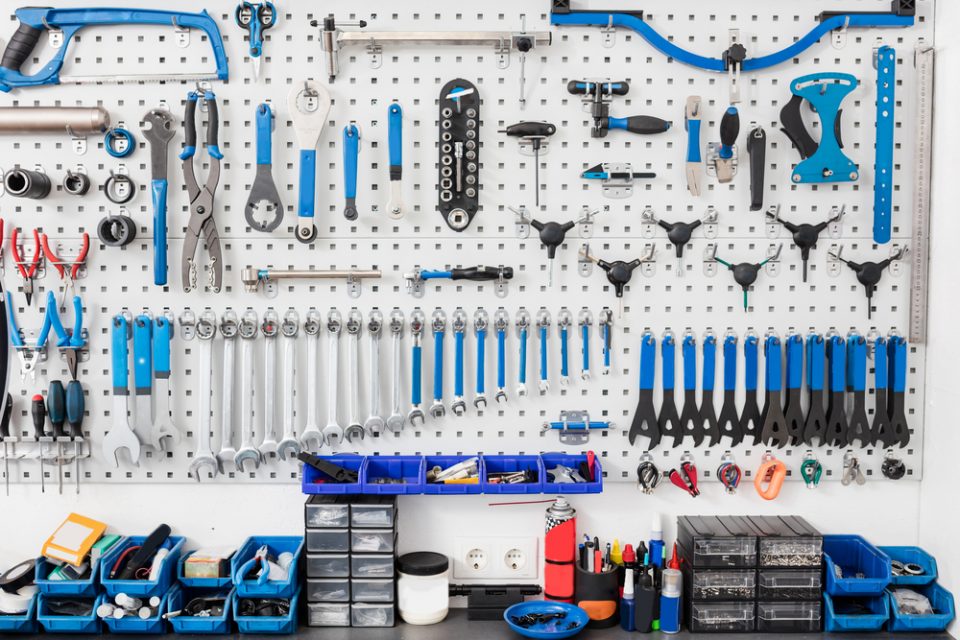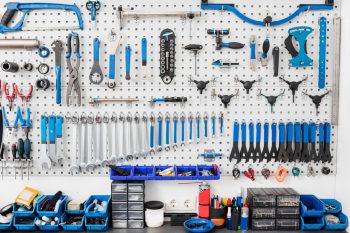 Screw heavy duty bicycle hooks into the ceiling to suspend the family's bikes safely overhead. You won't believe how much floor space that can free up!
Cheap Garage Organization Ideas
If you live near a beach and keep the stuff for your beach trips in the garage, you need this idea. Use a large basket or bin to hold all your beach supplies–games, towels, sunscreen, etc.–and when you're ready to go just grab it, put it in the car, and hit the road. Your stuff will stay organized and easier to use, and your garage will be cleaner.
If you've compiled a collection of leftover paint you want to save, try this. Pour the paint into smaller mason jars, label, and seal up tight. It takes up less space and you'll be able to see exactly what you've got. It'll also last longer.
DIY
Stash stuff like your holiday lights, gardening supplies, and barbecue tools in clearly marked bins when you aren't using them. No more searching through a messy garage the next time you do need them!
There you go! Try out these garage organization ideas for a garage you can actually park the car in. For more, see Popular Mechanics.