Did you know that there are some IKEA organization hacks that are simply perfect for every home? I'm here to show you just how you can have a more organized home with the help of these IKEA hacks! These organization hacks are easy for anyone to implement. Stick around to see what they are. You'll be glad you did!
The IKEA Expedit bookshelf is popular because it offers a total of 16 different cubbies to store your stuff. But if you add some cleverly cool locker doors to the front of the cubbies, you can store your stuff out of sight. For some of us, this is preferable to having it open for anyone to see! This is an awesome organization hack for your mudroom.
Place a couple of long floating shelves from IKEA across the bottom section of your closet. It's a smart way to store and organize your entire shoe collection. This way, they are easy to see and keep track of because they aren't in a big pile on the floor!
An IKEA magazine rack is a great investment for your home office. Organize your bills, mail, and other important documents in a jiffy. You can also use it to organize your work for the week, with reminders such as "read," "file," or "send."
I love this hack using IKEA plastic bag holders! Mount them to a wall to organize all your cleaning supplies. This example shows separate organizers for home, window, and car cleaning supplies.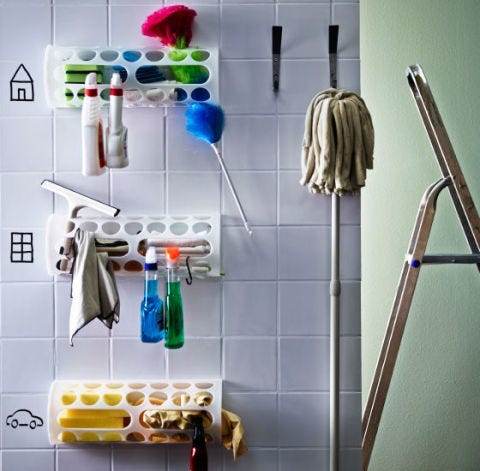 IKEA picture ledges make fantastic spice storage for your kitchen. Can you imagine how easy it is to use these spices? This would be a cook's dream!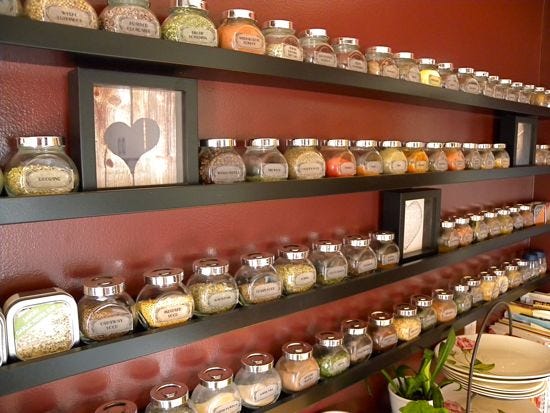 Flip an IKEA bookshelf on its side. Now it's an entryway bench with spots to organize all the stuff you need for the family's comings and goings. This is also a great organization idea for the family room, playroom, or mudroom.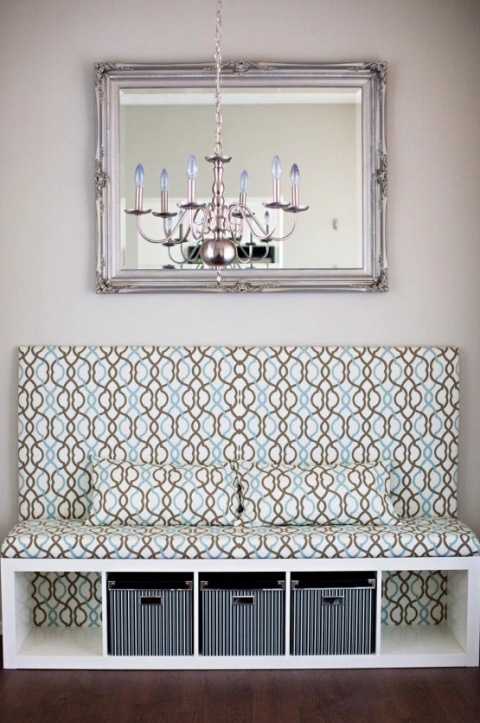 For more information on these and other IKEA home organization hacks, click on the following links:
Little House of Four Expedit bookcase locker hack
My Frugal Adventures floating shelf shoe storage
The Decor Fix IKEA magazine rack home office hack
House Beautiful bag holder to organize cleaning supplies
House Beautiful IKEA picture ledge spice rack
House Beautiful IKEA hacks for your entryway