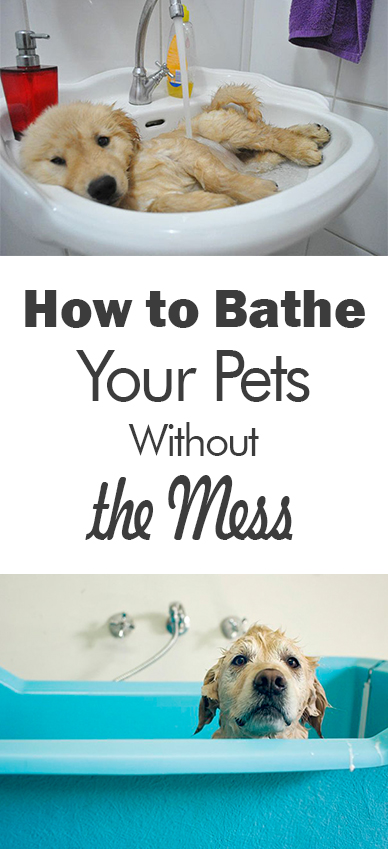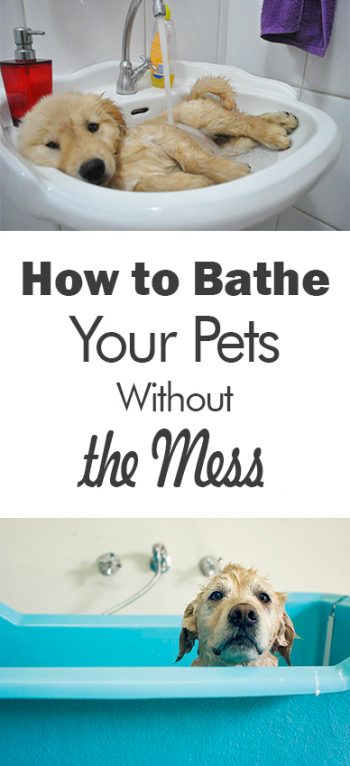 Pets add so much to life, don't they? Dogs love us unconditionally and are always waiting with a friendly welcome home. Unfortunately, they have their downsides. One is when they get dirty and stinky–bath time can be tricky with a dog! Today's post will give you all the best tips so you can bathe your pet without the mess. Stick around!
Vets are now revising the recommended amount of time between your dog's baths. It used to be thought that bathing stripped your dog's fur of needed oils, harming the skin, so baths were recommended about every three to six months. Now vets recommend bathing a dog as often as every week. Why? Bathing reduces both pet and human allergies, reduces pet itching and scratching, and makes them much more pleasant to be around!
Before you get your dog into the bath, follow these tips for a better bathing experience:
make sure you have a shampoo made for dogs. Human shampoo has a different pH level than a dog needs, and isn't good for his skin.
purchase a dog bathing tool that reduces shed fur and helps work the shampoo deeper into the coat. It also gives your pet a massage and makes bathing more pleasant!
put one towel in the bottom of the tub to give your dog more traction. Have another towel ready to lay over your dog between washes and rinsing–it helps dissuade him from shaking his wet fur all over you. A third towel should be the biggest and fluffiest for drying when bath time is over.
a piece of steel wool works wonders over the drain to catch stray hairs before they clog your drain!
make sure the door to the bathroom is closed, so when you are finished washing your pet he cannot escape before you dry him off.
drying is important and helps prevent skin infections. Use a big, fluffy towel, and don't rub too hard. If your pet will tolerate it, a hair dryer on low heat will help dry him faster.
For more dog and pet bathing tips see Vet Street.
Dying for more pet tips? These will keep your house looking in tip-top shape!
How to Make Homemade Pet Stain Cleaner
10 Tips for Reducing Pet Hair in Your Home
10 Tips for Reducing Pet Hair in Your Home