Your washing machine cleans your clothes, but have you ever thought how to clean your washing machine? It makes sense because after all, you wouldn't shower in a dirty shower, right?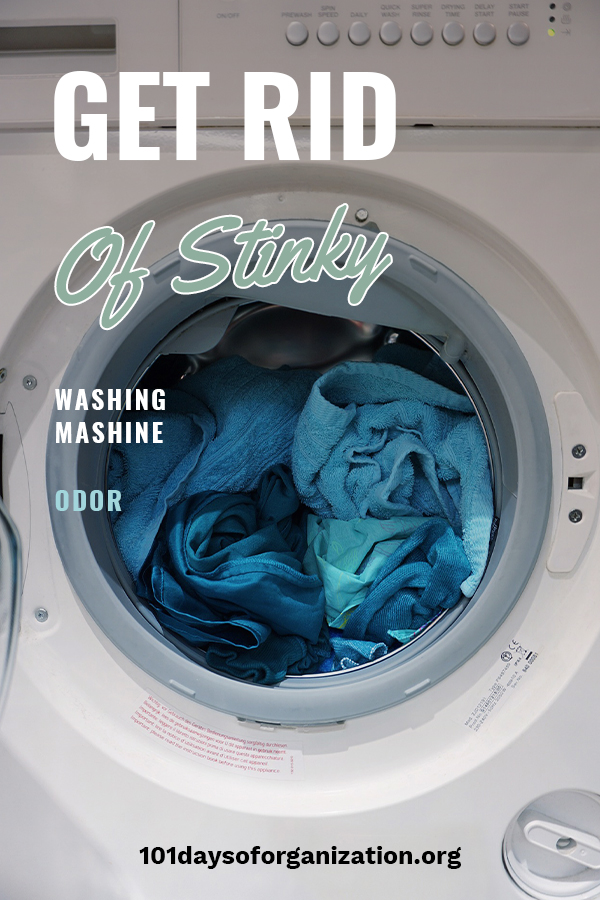 Have you ever opened up your washing machine to throw in a load, only to discover that a musty, stinky washing machine odor has taken over your machine? It's nasty, right? And if you aren't careful to get rid of it, it can also take over your clothes. No one wants that! So here is how to get rid of stinky washing machine odor, and keep it from coming back.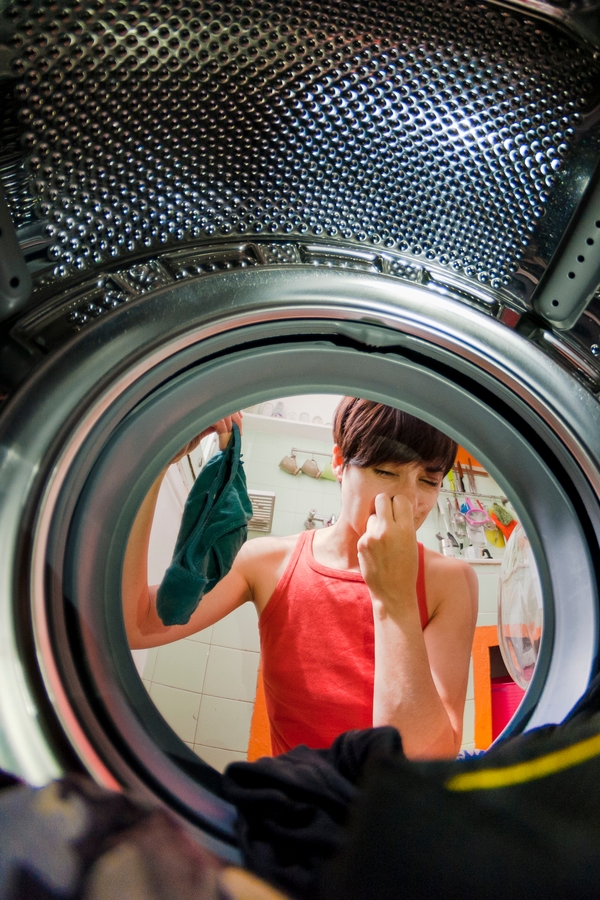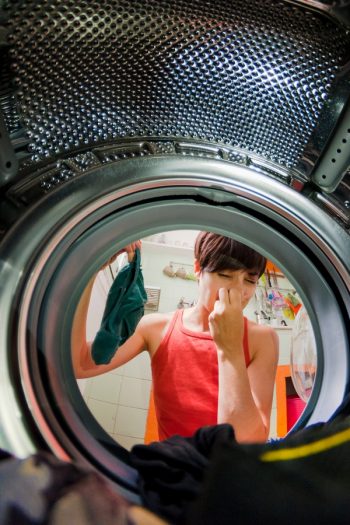 How To Clean Your Washing Machine
Although any washing machine can get a stinky odor, the machines most known for it are front loaders. If you have a front loading washing machine that begins to smell gross, the rubber gasket around the door is the likely culprit.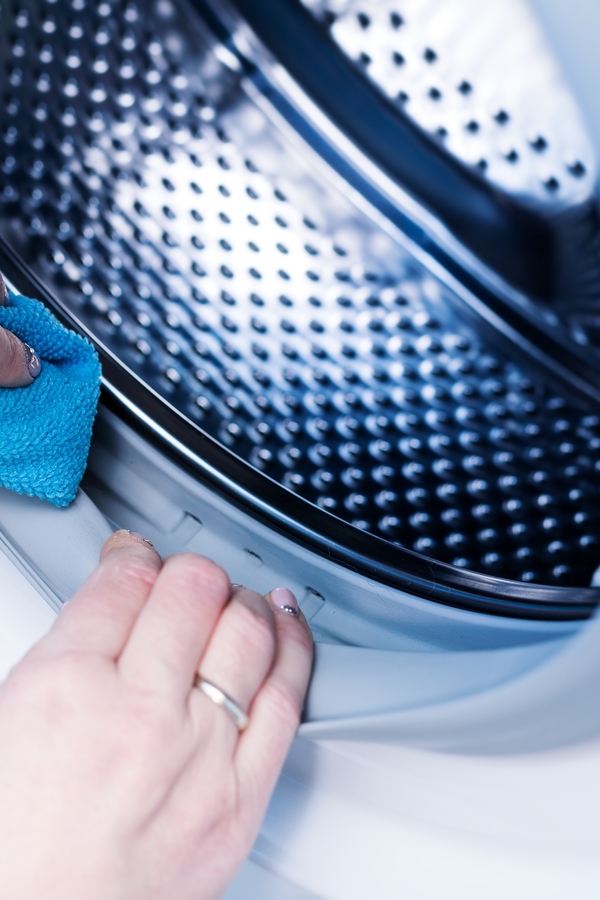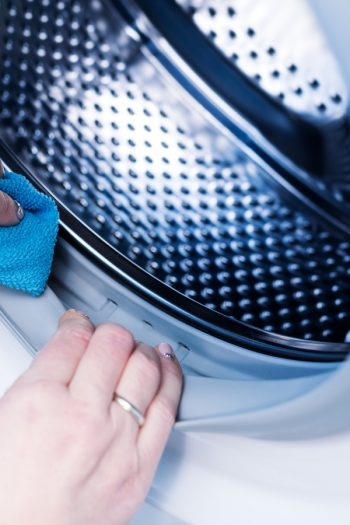 To get rid of stinky washing machine odor that originates from the door gasket, there are a few things you must do.
Thoroughly clean the gasket with a sanitizing wipe or a microfiber cloth dipped in vinegar. Pull the gasket away from the opening so you can really access all the nooks and crannies where mold and mildew like to hide.
If necessary, dip an old toothbrush in or a diluted bleach solution to scrub away any visible mold. Be sure you have plenty of ventilation if you use bleach.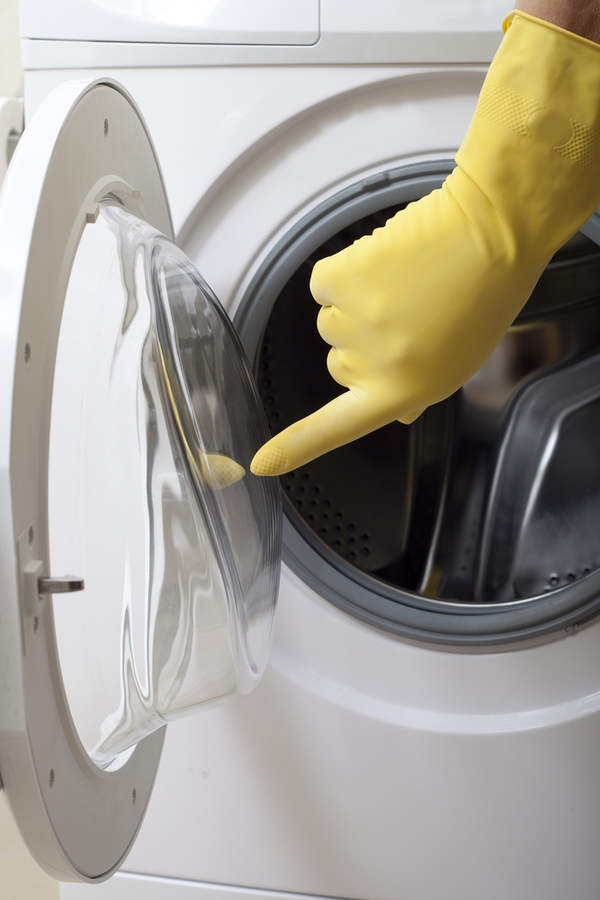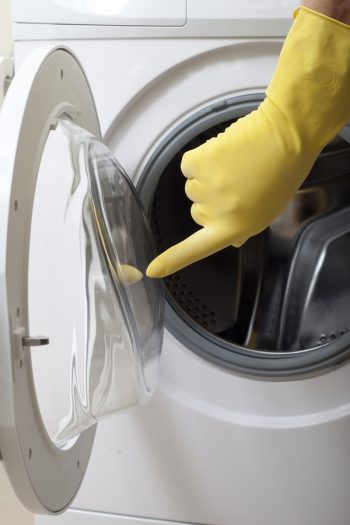 After you clean the door gasket, it's time to clean the rest of the machine. This method works for both front loaders and top loaders that have acquired a stinky odor. Here is what to do:
Run a washing machine cycle, preferable the longest possible cycle. Use the hottest water possible as well. As the machine fills with hot water, add one cup of bleach, plus one cup of baking soda and a commercial washing machine cleaner such as Lemi Shine.
Allow the complete cycle to run. After it's over and the machine has drained completely, open it up and see how it smells. If any stinky odor lingers, repeat the above steps for an additional cycle.
If the smell is stubborn, you may need to call a repairman to check for mold growing deep inside the machine, or a clogged filter or drain line.
How To Prevent Odors
To prevent a stinky washing machine, just get into a few easy habits. Most importantly, leave the washing machine door ajar between uses. This works really well, because it allows air to circulate inside. But be careful about doing this if you have small children or pets!
Get in the habit of removing wet clothes from the washing machine immediately after each cycle. Wet clothes that sit in the machine are a big cause of musty washing machine odors.
If you have a front loader, get in the habit of wiping down the gasket with a dry towel at the end of a laundry day, especially if it will be a few days before you use it again.
Use a washing machine cleaner monthly to keep the machine and the drains clean and fresh.