With a new year, it's a great time to reorganize your kitchen. If you have drawers that are crowded, cabinets that are disorganized, and way too much stuff on the counters it's time to think seriously about getting the job done. Today's post has tips on how to reorganize your kitchen so you can be more efficient.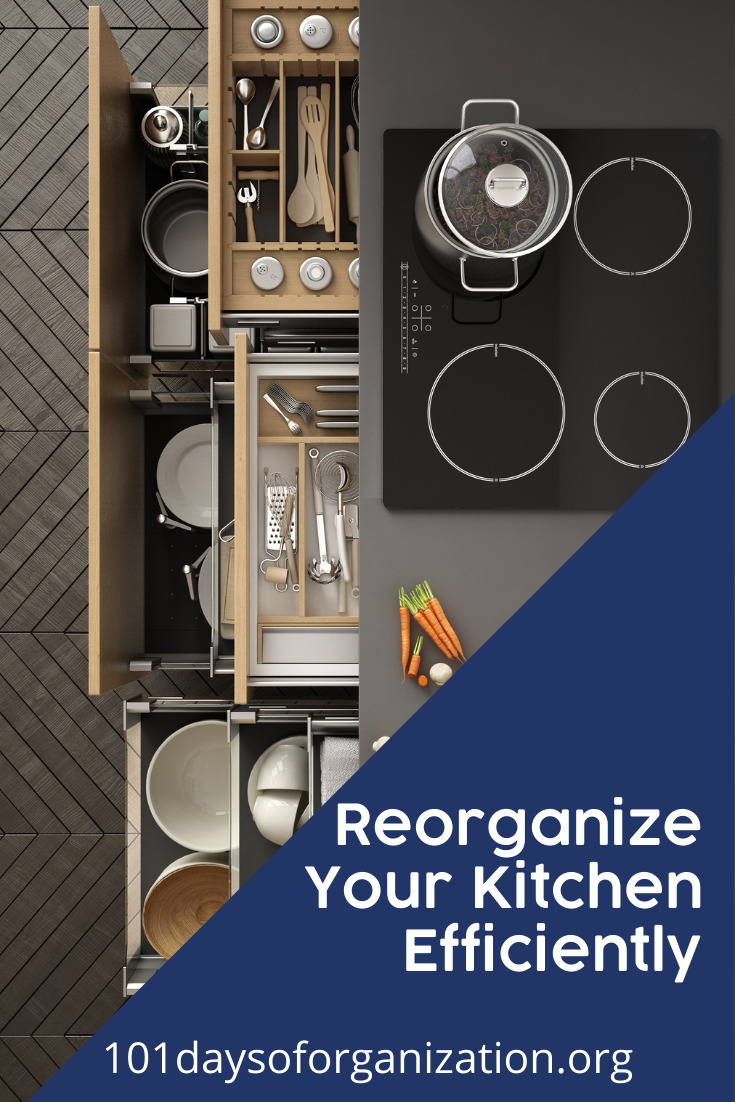 How To Reorganize Your Kitchen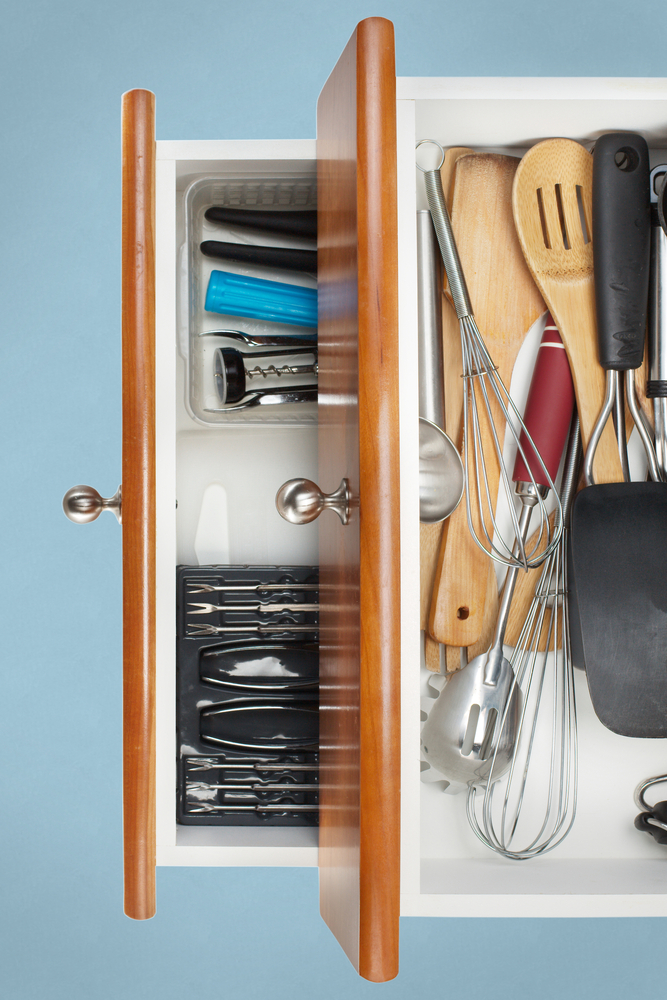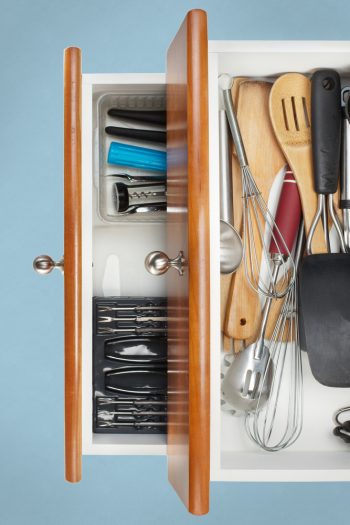 Designate Zones
Decide what zones your kitchen needs and where they should be. Most people need a cooking zone, a baking zone, a cleaning zone, etc. Your cooking zone should be near the stove and include all the things you reach for while cooking. This includes tools and spices.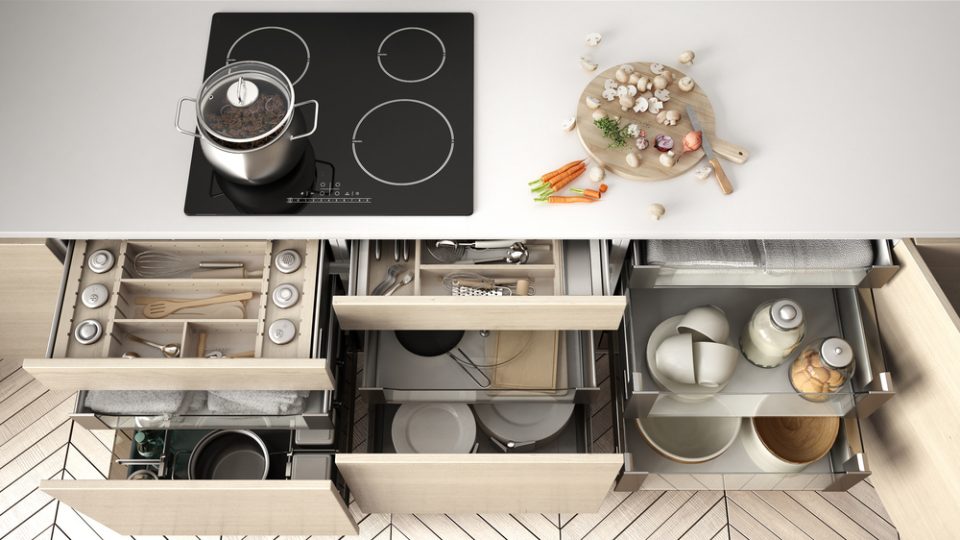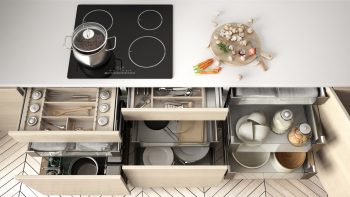 Invest in Drawer Organizers
Things like bins, drawer dividers and pull out racks are such a good idea! If you don't have any, invest in some to fit your cabinets. Not only can you store more items, but you can find and reach them easier and faster than ever. They are definitely a big time-saver!
Hang It Up
Hang pots, pot holders, and bulky tools to free up space in your cabinets and make them easier to access when you need them. Be sure to hang potholders at least a couple of feet away from the stovetop for safety.
Make Room for Cookbooks
If your cookbooks are shoved in a cabinet, disorganized, or hard to get to, make room for them in a better spot. Cookbooks are perfect for open shelving if it's away from the stovetop. Not only are they decorative on open shelving, it is so much easier to find the recipe you need.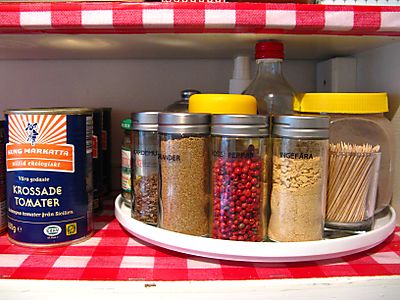 Be Lazy
A lazy Susan is a fantastic organizer for a lot of things as you reorganize your kitchen. Use one in the pantry to organize spices or canned goods. Use another in the cabinets to store mugs or small bowls. There are a lot of options!
As you reorganize your kitchen, keep a couple of important things in mind. Group like things together, and store them in a way that works best for you and your space.