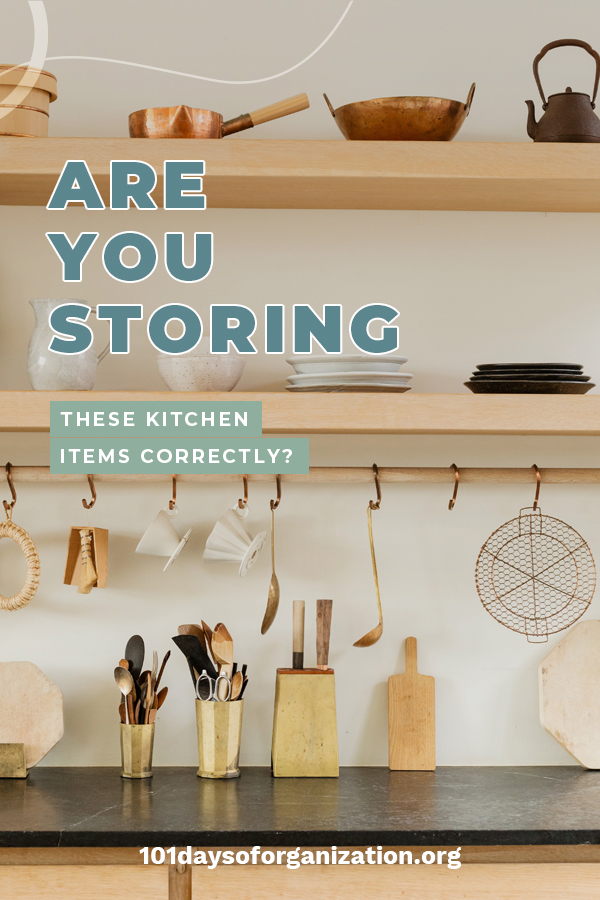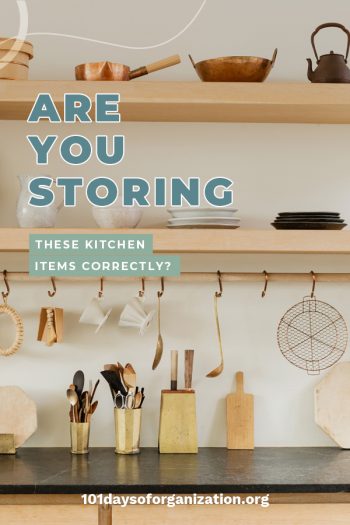 Ktichen storage ideas come a dime a dozen! Did you realize that there are some important kitchen tools that should be stored in certain ways? The reason is simple: so that you will get the best use out of them for the longest amount of time possible. Some items require kitchen storage that protects them from damage and keeps them working their best. Let's take a look at some of those items, and find out whether or not you're storing them correctly. You'll be surprised when you read some of these!
If you store your knives just tossed into a drawer, you're definitely not storing them correctly! Not only are they damaged by being loosely stored, but you can get a serious cut if you fish around in the drawer looking for the one you want. It's much better to store them in a knife block or on a magnetic strip mounted to the wall. This is one of the most important kitchen storage tips you'll see in this article.

Don't store your cookie sheets, muffin tins and bakeware stacked in a drawer or cupboard. The best way to store them is vertically. A bakeware rack is best because it keeps your bakeware vertical and separate so that they aren't scratched by rubbing against each other. This kitchen storage tip will make so much more room in your cupboards for more kitchen storage space!

Don't waste time trying to pour all your spices into matching jars for "cute" storage. You're much better off keeping them inside the bottles they come in. They'll last longer that way! To easily organize your spices, store them in a rack like this one from Amazon.

Never store your cast iron pans just stacked inside one another without something to protect them from nicks and scratches! A heavy duty pan rack made for cast iron is best, but at the least you should stick a paper towel between pans. Just don't forget!